Nested in a quirky, interesting but quiet corner in Singapore's Chinatown heritage district is Hotel Mono – an up and coming boutique hotel that seems to defy convention to carve a niche market for itself among travelers and staycationers. Its monochromatic design extends through six conservation shophouses . Opened in November last year, it is the brainchild of President Design Award-winning firm, Spacedge Designs.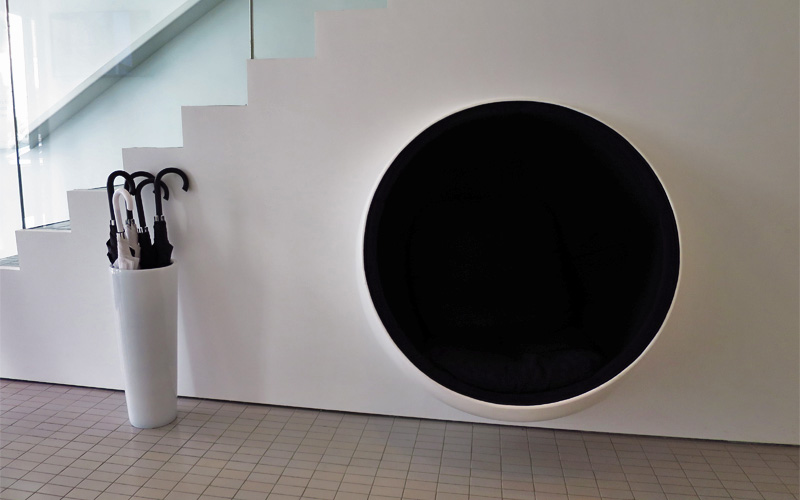 As I walk into the hotel, the contrasting spaces of blacks and whites arrested my attention, creaking a sleek and polished look for the entire hotel. This look is equally matched by the sheer functionality of the spaces the hotel created within and outside of the rooms. It is also the attention to detail that allows the guest to visually indulge in this very very orderly world of Hotel Mono. From choices of umbrella to the black and white reception counter, Hotel Mono creates a new, experiential environment in the heart of Singapore's heritage district, Chinatown.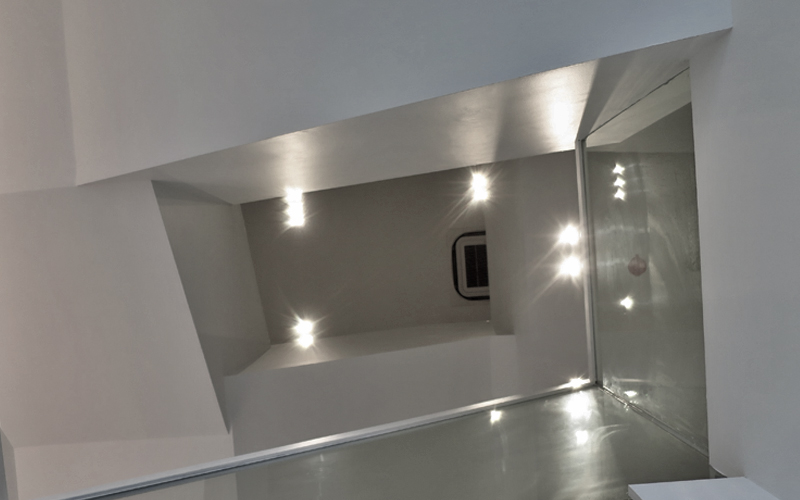 Creating a space is easy but it is the maintenance of the quality of service that truly will drive the customer experience and relate intimately to the guests. Drawing on interesting angles and shapes, the designers managed to create a hotel that is no frills but wonderful to look at. Every corner is an artful expression made to look effortless.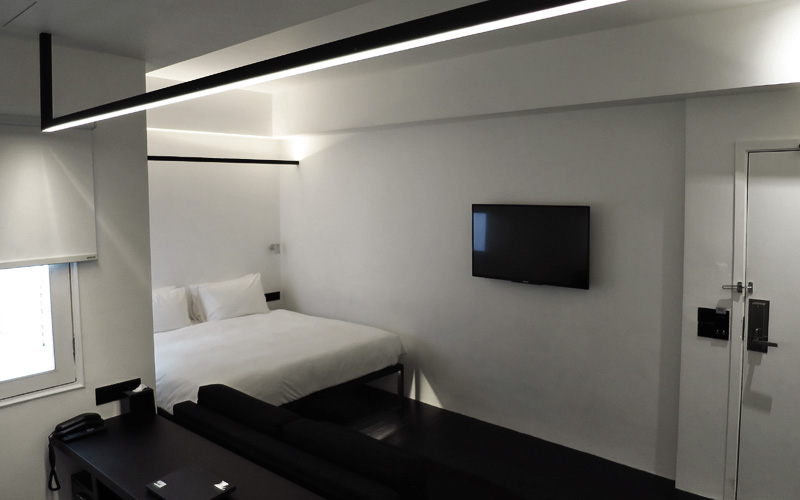 The designs that create such a unique experience for me is definitely original and novel. Although monochrome is often seen as the creature of the 90s, Hotel Mono managed to create a completely new experience within an otherwise monochromatic hotelier landscape. Take the hotel room for example, every design line and structure are designed so minimally to create a sense of neatness, the contemporary, and cleanliness.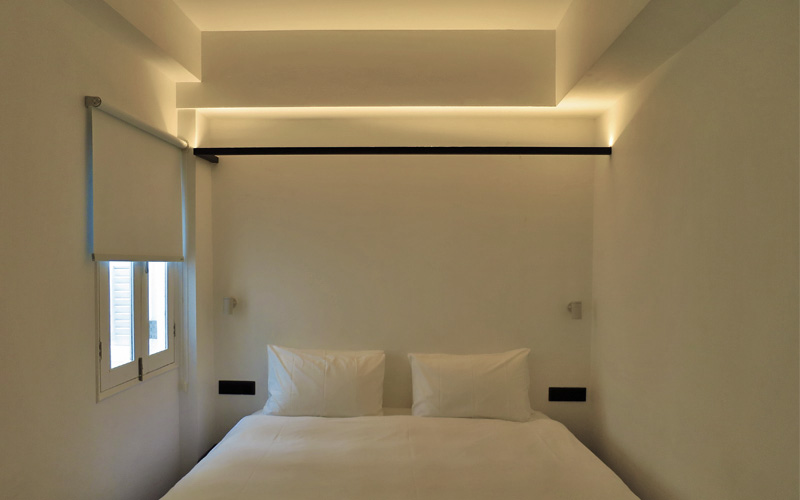 What surprised me was the hotel's proximity to some of the best bar in Singapore. The surrounding Chinatown is without a doubt, the most vibrant areas in the CBD district. Foreign visitors will surely find this gem, a cool play to stay and out in.
Verdict
All in all, my staycation at Hotel Mono is relaxing and peaceful. Despite it being near the craziest part of the CBD (even on weekend), Hotel Mono manages to hide in a quiet and secluded space in Chinatown. It is like the best of both worlds. You have vibe and excitement of the Chinatown and Tanjong Pagar area, and you also have the quiet and relaxing spaces in and around the Hotel Mono.
Review Rating: 7.5/10
18 Mosque St, Singapore 059498
Phone:  +65 6326 0430
Website: http://www.hotelmono.com/