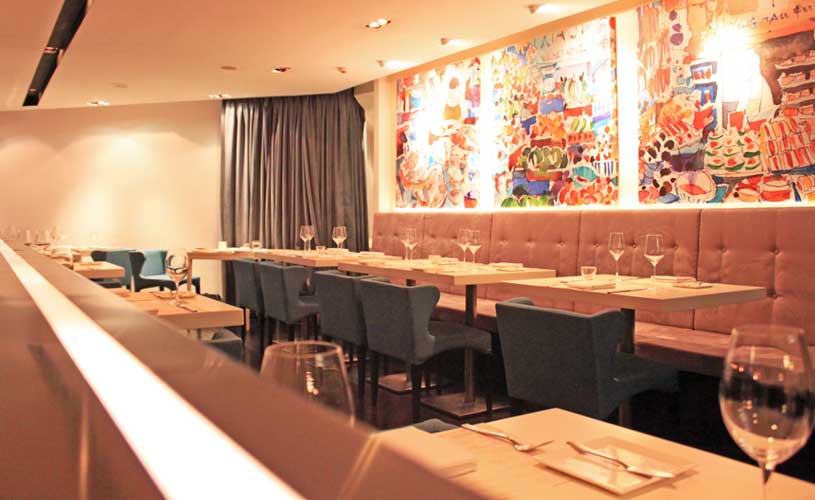 Loyal patrons to Restaurant Ember will fondly remember the Black Miso Cod that warms the cockles of your fine dining heart, amongst other great classics. A year and a new chef later, Chef Alex finally came onboard to spark a revival.
With an air of Mod-Sin influence, Phan's dishes wield a local characteristics peppered with Asian ingredients and a steady Western culinary hand.
Mod-Sin Cuisine, with produce from our very own shores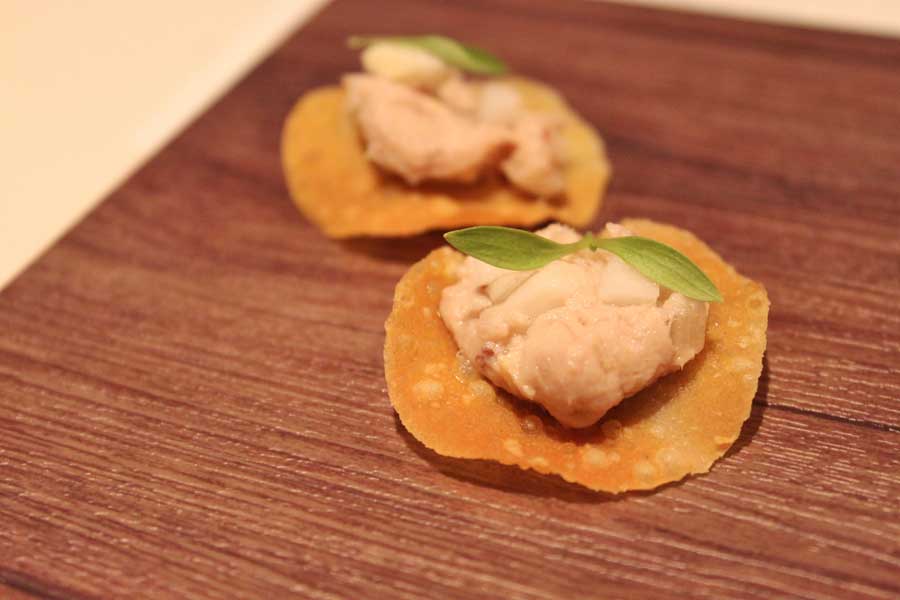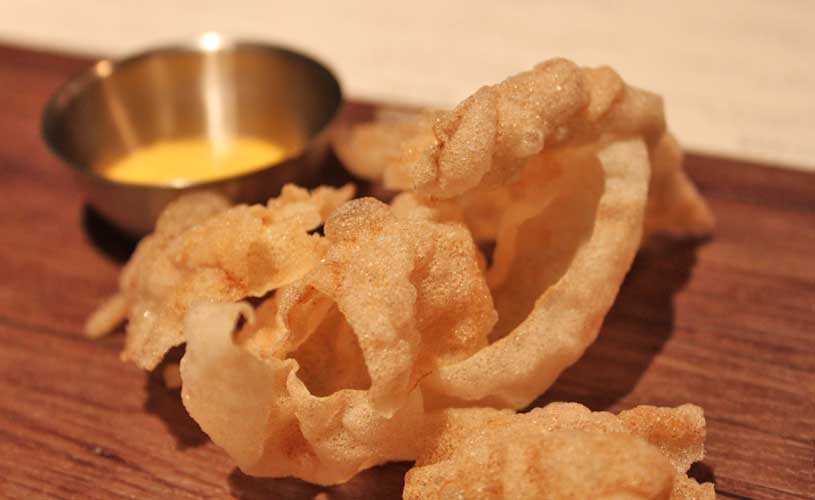 The Amuse Bouches  were an interesting welcome to the dishes ahead. The Marmite crackers were light and crisp, and did pretty well on its own with the sauce doing little to enhance its flavours and the Wantan Skin with Pork Rilette was simply delightful.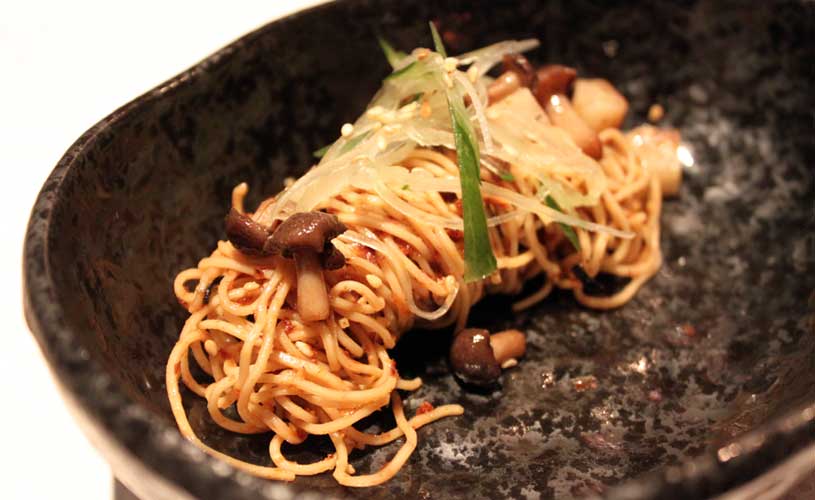 A simple cold angel hair starter but a very delicious one with seasoned crunchy jicama and an overall umami burst from the mushrooms and furikake combination which really whets the appetite.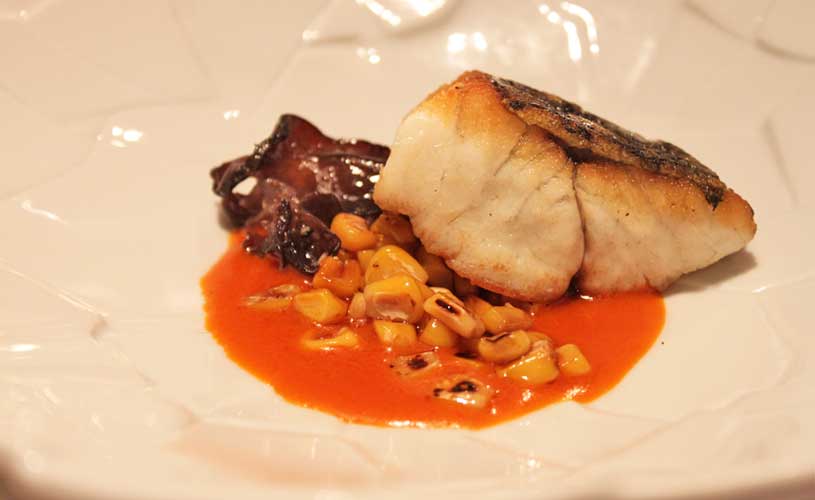 Alex is huge on supporting local sustainable farmers with most of his ingredients sourced from here. And more so in his endeavour to lift Mod-Sin cuisine to the next stage, where's the 'Sin' part of if it's all imported?
A clever play of textures with black fungus, the Ah Hua Kelong Sea Bass with buttered corn is crisp and tender all at once with a tart, tomato butter. Certainly a pescatarian's delight with a fish cooked so well.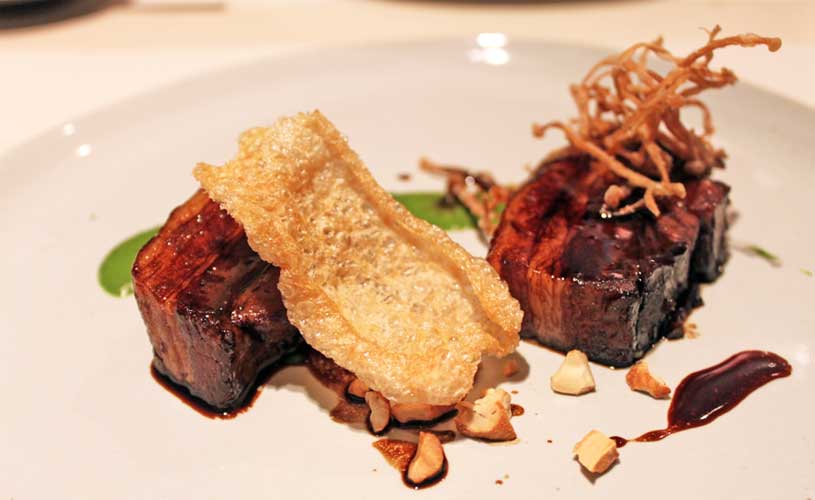 The dark sauce used to braise the pork belly reminded me of the richly sweet Seremban type which you'll find in better noodle shops. And the salsa verde, a parsley paste of fish stock helps cut the unctuous pork. This main dish is basically suped up "Dao You Bak", and there's really little to complain with the myriad of textures and flavours.
Innovative desserts with hyperlocal flavours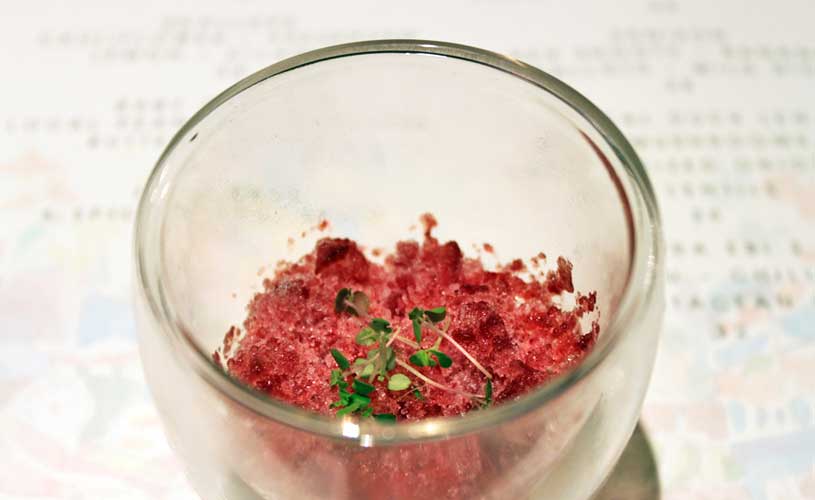 I know it's just a palate cleanser but this concoction of chamomile and hibiscus snow really took us by surprise with its tart but rounded profile, from the bed of aloe vera below.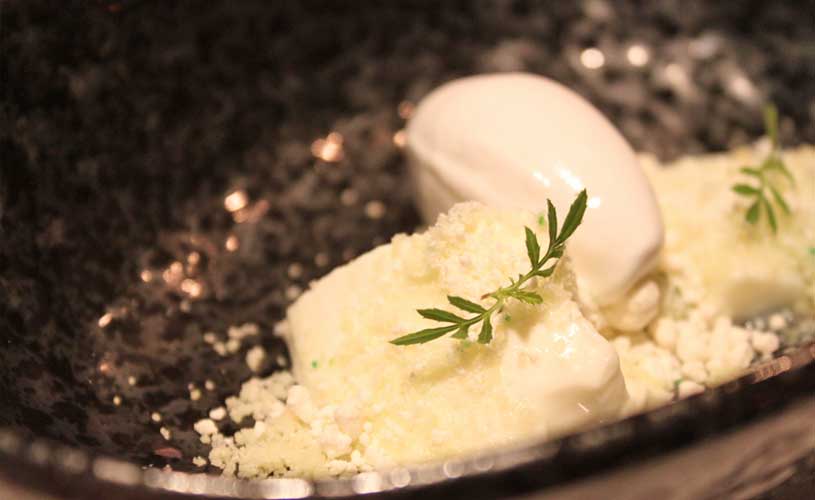 The Kaffir Lime – Coconut Pandan dessert just hits you immediately with a full on coconut flavour, that's rich and creamy. The small and insignificant looking mint leaves actually delivers quite a heavy herb punch that helps marry them both together and the tofu-soft pudding is just a smooth glide of pure sweet joy.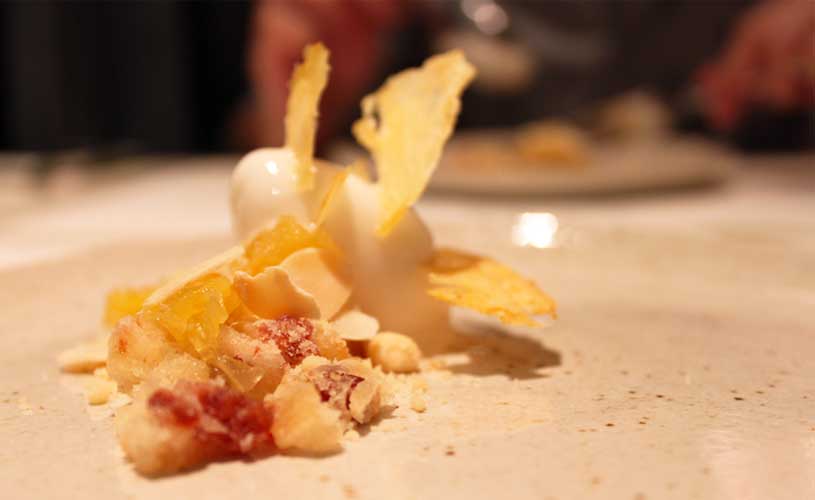 This dessert creation is admittedly a little ahead of itself. The Tiger Beer Lap Cheong – Pineapple didn't seem quite cut it in bringing the flavours together, with each individual ingredient distinctively illuminated and not harmonizing in one. It tastes simply like a deconstructed pineapple tart with tiger beer accidentally spilled on it. An artful name, but really needs a bit more work to live up to the creativity behind it.
Verdict
Food's good here overall but there's more work to be done to increase the variety on the menu. I applaud the efforts of bringing Mod-Sin cuisine to another level, elevating Singapore's culinary scene on the global map.
There seems to be a need to solidify the theme for the menu to make it more compelling for a return visit and I'll be there when that happens.
Restaurant rating: 7/10
Restaurant Ember at Hotel 1929 (Map)
50 Keong Saik Road
Singapore 089154
Tel: +65 6347 1928
Hours: 11.30am to 2.30pm | 6pm to 10pm
Reservations: info@restaurantember.com.sg or Chope