Venturing into the new cocktail menu of honestbee's B Bar feels like getting an adrenaline rush down the rapids of the river then finishes with an awesome mixture of tribal adventures.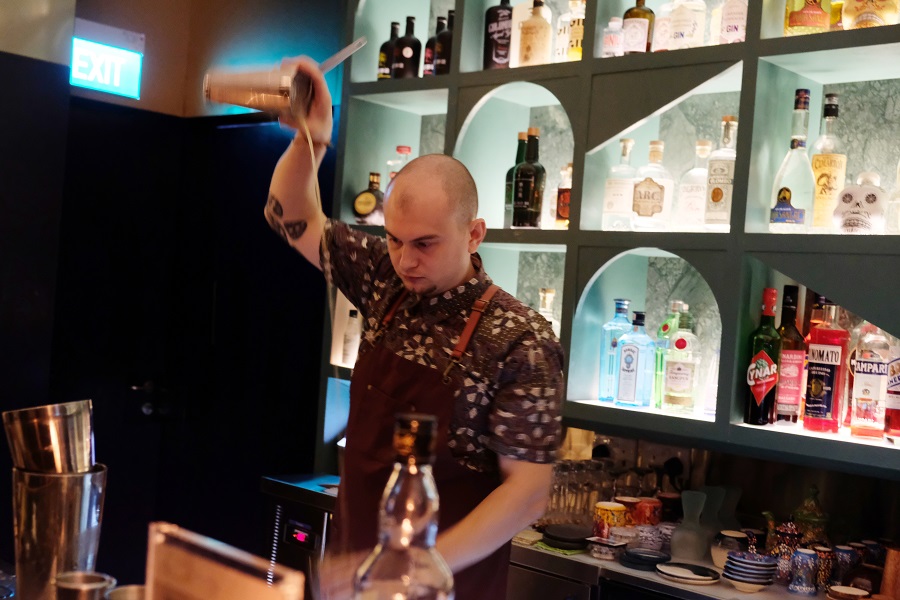 I'm torn between sitting in the huge cosy lounge right after the bar area – but given that the real star of the show at B Bar is its charming and talented bar staff, I perch at the impressive, long marble bar counter on one of the leather bar stools. It offers me a fantastic view of the cocktail artistry about to unfold.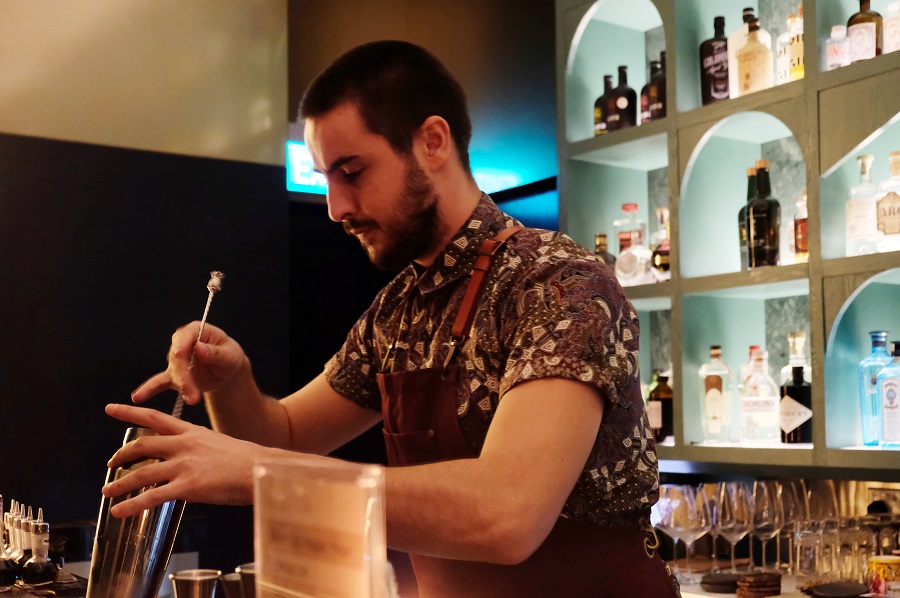 The team has researched a lot to conceptualize and source for possible ingredients regionally. This is emphasized by drinking ware (think ceramic and porcelain), the music , and of course, the never-ending list of tribal-themed cocktails.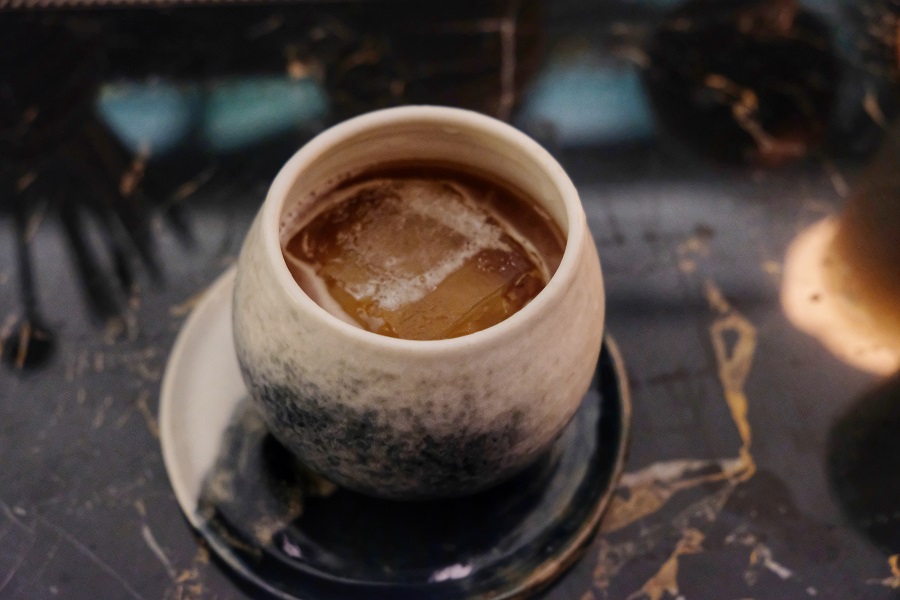 Who Run The World
Lapsang Souchong & Butter Moutai Baijiu – Barley Malt & Plum Wine – Citric Acid
We watch as the fellow staff deliver the artistry and theatre of the performance before our eyes. This particular cocktail is a tribute to MOSUO tribe (Yunnan, China). The Mosuo are a matriarchal society, where women have all the main responsibilities and power. The strength of the cocktail (SGD$22) represents a lot about the strength of the Mosuo women. With the taste of the significant Moutai Baijiu, it's quite self-explanatory for the strong flavours. However, the cocktail is well accompanied with some sweetness from barley malt and plum wine. This beautiful cocktail is definitely the dark horse at B Bar of honestbee!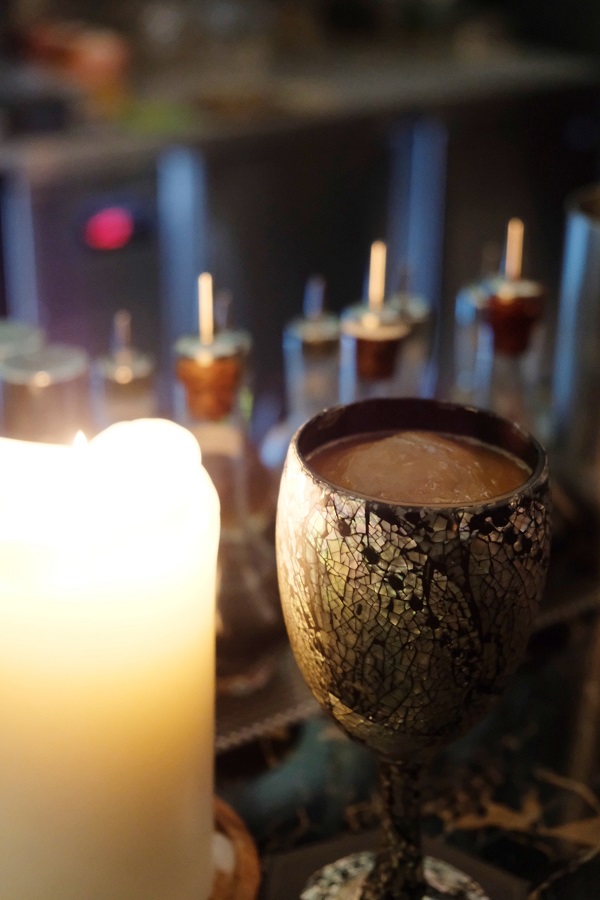 Powhiri
Tasmanian Pepper Fortified Wine – Fresh Mango – Fresh Kiwi
Inspired by MAORI tribe (New Zealand). The word "Powhiri" stands for a Maori welcoming ceremony that involves dancing and singing. Nowadays New Zealand is quite famous for its' wine production. Interesting, the team is using wine as a base of the cocktail (SGD$18). The bursts of tropical flavours from mango and kiwi in your mouth after the wine's sweetness will most likely make you order another!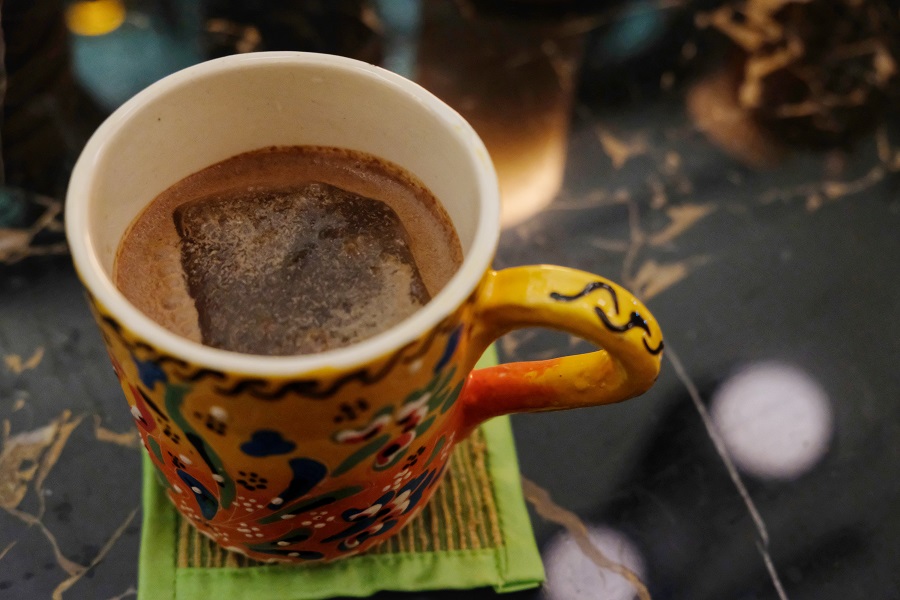 Xocolacan
Dark Chocolate Pisco – Mezcal – Vanilla – Eucalyptus Oil
Inspired by MAYA tribe (Central America). The Mayan people used cocoa as the base for a drink called "xocolatl" which they considered as a health elixir (and eucalyptus was commonly used in their medicine). As sugar was unknown at that time, they often used spices (including vanilla) to add flavour. They also called xocolatl a 'drink of gods'.
It (SGD$22) delivers some wonderfully smooth and balanced taste notes as it uses ingredients such as vanilla and chocolate pisco.
Verdict (8/10)
If you're looking for an elegant but adventurous cocktail experience in the heart of Singapore, where the art of cocktail making takes the centre stage, B Bar at honestbee can be one.
34 Boon Leat Terrace, #01-01, Singapore 119886
Email: reservations.habitatsg@honestbee.com
Nearest Station: Pasir Panjang MRT / Harbourfront MRT