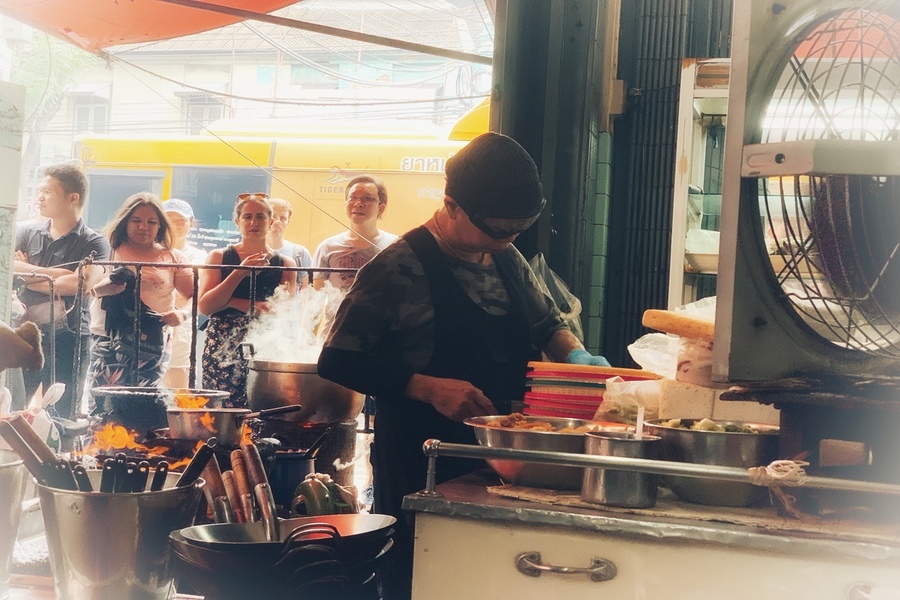 Tons of Michelin-starred restaurants and street food, Bangkok has more food recommendations per capita than any other city in the world. Bangkok of Thailand is still a gourmet gem of the world. After exploring and travelling to try all sorts of food, I tasted most magical street food of Bangkok – Jay Fai.
With a good 20-minute observation, Jay Fai wore safety goggles, she just went on stir-frying her dishes one after another in rhythmic fashion, seemingly with a serious work mode.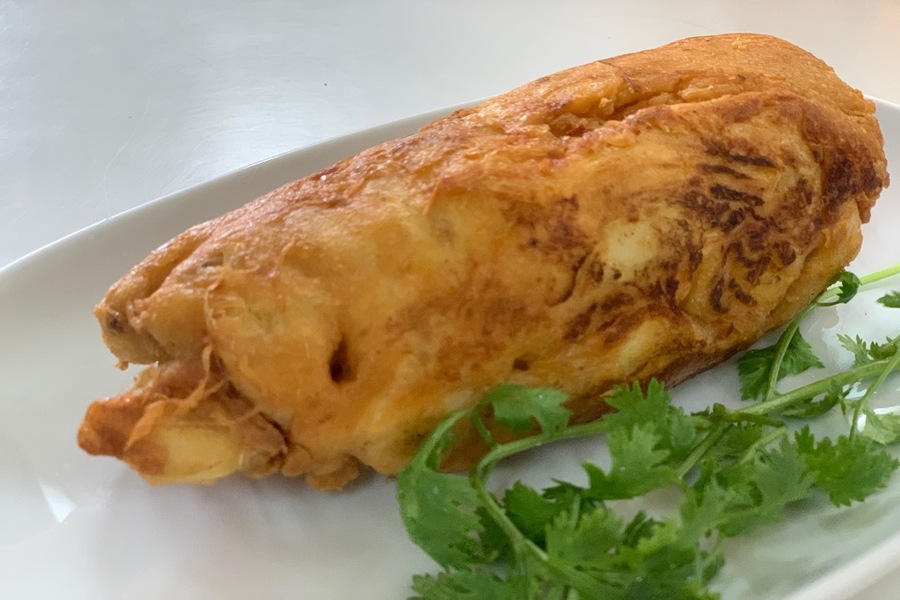 Jay Fai, the reservations could get a little challenging (can be up to 3-5 hours of waiting before you can sit down for a meal). The entire meal might also cost you at about SGD$50-60 per person. But.. Jay Fai's Thai Crab Omelette (Kai-Jeaw Poo) is 100% worth to wait for!!
Here are my favorite dishes:
Thai Crab Omelette (Kai-Jeaw Poo)
Well, it's a large, crispy omelette, with filling ranging from huge and fresh crab meats and nothing else. Indeed, the taste was somehow indescribably nice. It will satisfy your hunger (or even curiosity).
My dining companion and I were impressed with the fact that the egg roll didn't taste that oily at all.

Drunken Noodles (Phad Kee Mao Talay)
A smoky char accompanied her sticky, chewy noodles with a hot and spicy sauce, basil leaves, fresh chili and fresh seafood like huge whole prawns, tender rings of squid and cuttlefish. The dish scored perfection with Jay Fai's cooking prowess. It was incredibly tasty.
Tom Yum Soup (Tom Yum Goong)
Do you fancy seafood? You're in luck, because Jay Fai caters for everybody. You have to try their Tom Yum Goong – a lot of seafood ingredients, a lot of flavors in one simple soup dish.
Verdict
After 3 years of endless travel to Bangkok, I was blown away with this legendary meal at Jay Fai. There's no fancy michelin-starred dining moment. It's just a showcase of Thai street food experience at the purest state.
Review Rating: 9.5/10
327 Maha Chai Rd, Khwaeng Samran Rat, Khet Phra Nakhon, Krung Thep Maha Nakhon 10200, Thailand
Operating Hours: Open daily except Monday and Sunday closed, from 2pm to 12am
Nearest Stations: BTS National Stadium, MRT Hua Lamphong