VIE Hotel Bangkok – A MGallery Hotel by Sofitel
VIE Hotel Bangkok's location came as the best surprise to us. A MGallery hotel by Sofitel, and the second one (Read: Hotel Muse) we've experienced here, VIE Hotel Bangkok is literally sandwiched between two important aspects of a Bangkok stay – a BTS station (Ratchathewi), and a mall (Siam Discovery Centre). One needs no introduction to the Siam shopping belt, a bustling stretch of mid to high end retail options but a small detour from the back of Siam Discovery Centre takes us to a street that's quite the opposite.
VIE Hotel Bangkok's eco-friendly and fashionable facade may look like one of the many that have lined Bangkok's skyline over the past few years. But little known to most people, an extensive refurbishment transformed an old cinema to the modernity it is today.
Here are 6 reasons why you should choose VIE Hotel Bangkok for your next Bangkok escapade:
#1 Location, location, location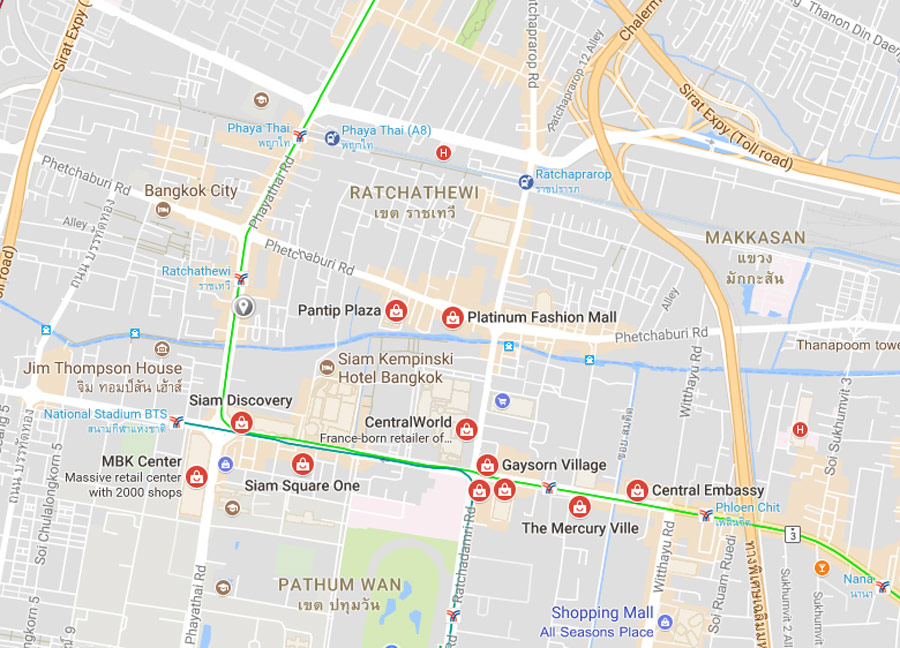 In Bangkok, it's all about location. Being next to the BTS is an absolute must for me, mainly due to the traffic. While I'm usually prepared to shell a little more than the average room to be next to one, there's nothing like being in the Siam area where you're at the doorstep of the larger malls.
BTS Ratchathewi will take you further, if need be. But rest assured that most of your favourite malls, are within walking distance.
#2 Massive, gorgeous and comfortable rooms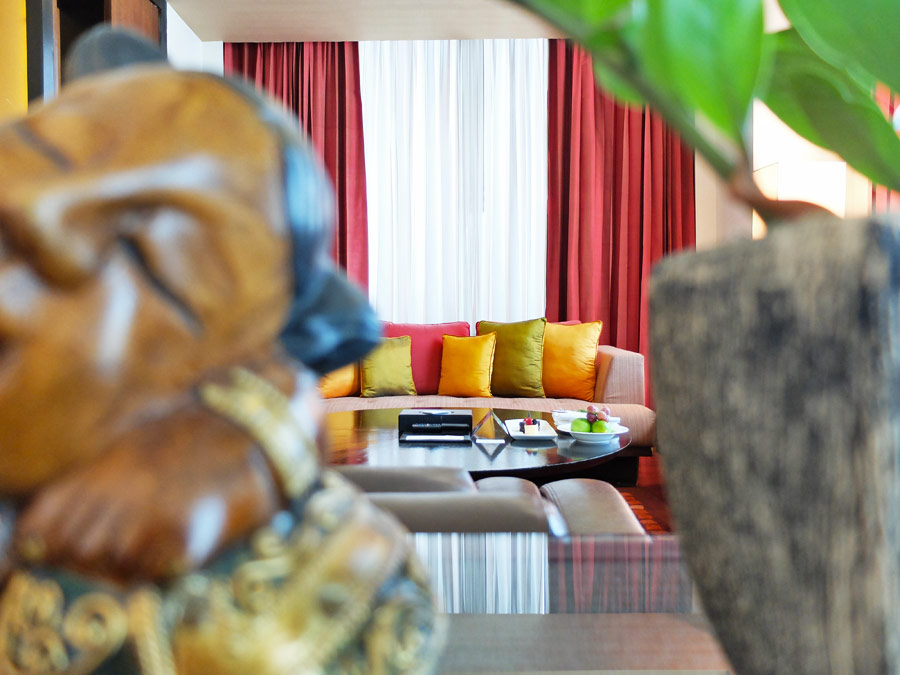 It's literally, like walking into a home! The Executive Suite is furnished with little touches of plants, ornaments, and plenty of cushions lining a soft that can comfortably sit 8 people. The living area with its parquet floors and floor-to-ceiling windows further accentuates the spaciousness of the room.
That touch of hospitality with a welcome afternoon tea treat that tastes as good as it looks.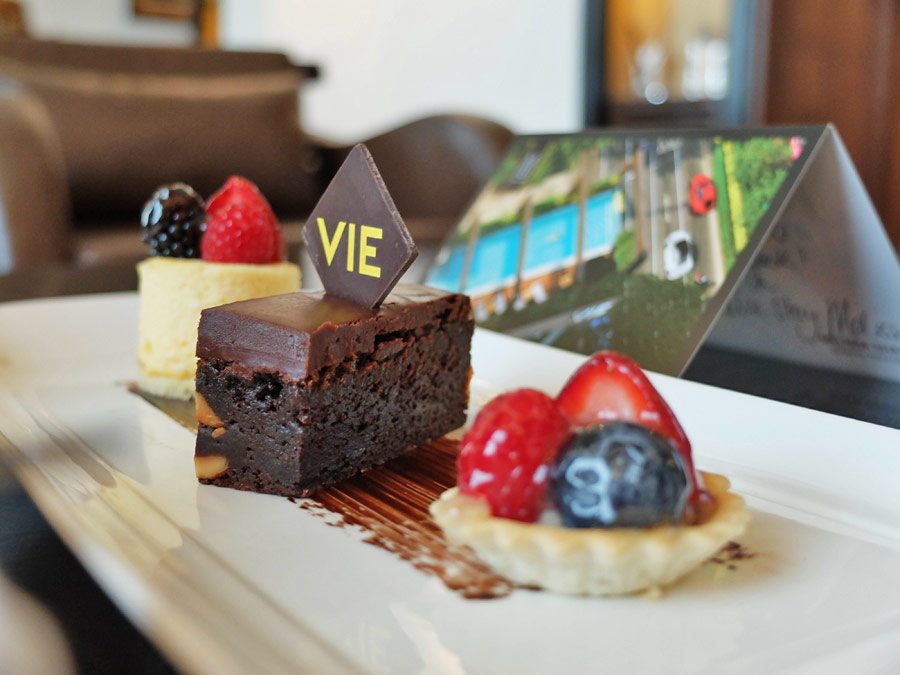 #3 Breakfast for dayzzz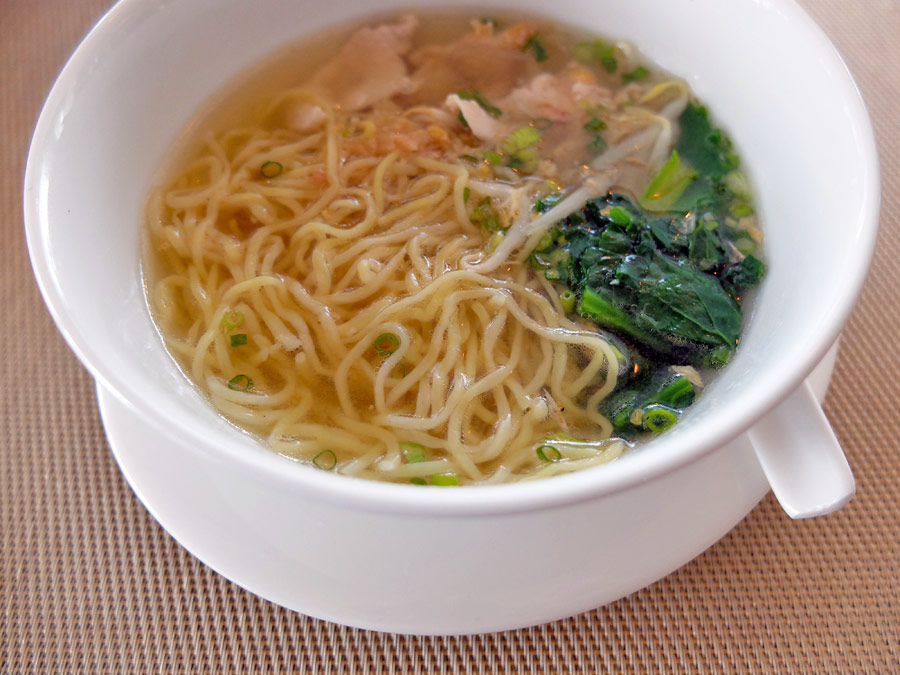 How about starting with a warm bowl of chicken noodles customized to your liking? Breakfast at La VIE is is a great start, with blinds that open up to the skyscrapers in the neighbourhood. A wide array of options from international favourites, to local Thai specialties greet you – catering even for diet-specific options such as gluten-free!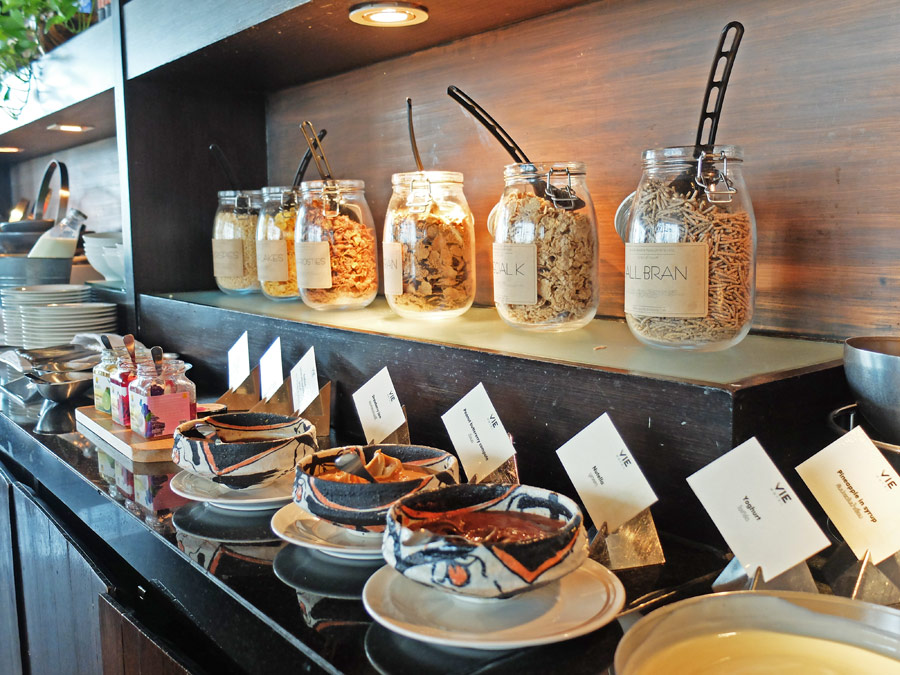 A recurring feature of MGallery breakfasts – is a Bloody Mary counter. Not a common sight in most hotel breakfast lines, but I guess the best way to get rid of a hangover, is to hit another shot with tomato juice for that vitamin surge.
#4 A French Michelin-starred affair at La VIE
With a high representation of Top Asia Restaurants in Bangkok alone, Thailand has seen the rise of many of their home-grown restaurant scene that's vibrant, and constantly revolving. From street foods to high end dining at Gaggan, we thought we've had it covered until La VIE.
La Vie isn't an understated restaurant, otherwise they would not have been able to draw the likes of Michelin-starred Slyvain Sendra from Paris for a 3-day French extravaganza. It's a pity we didn't manage to coincide with this themed dinner, but the traditional French restaurant definitely did not disappoint.
The 5-course dinner set at THB2,199++ has an exquisite selection that may seem a little steep but it really comes with a great value.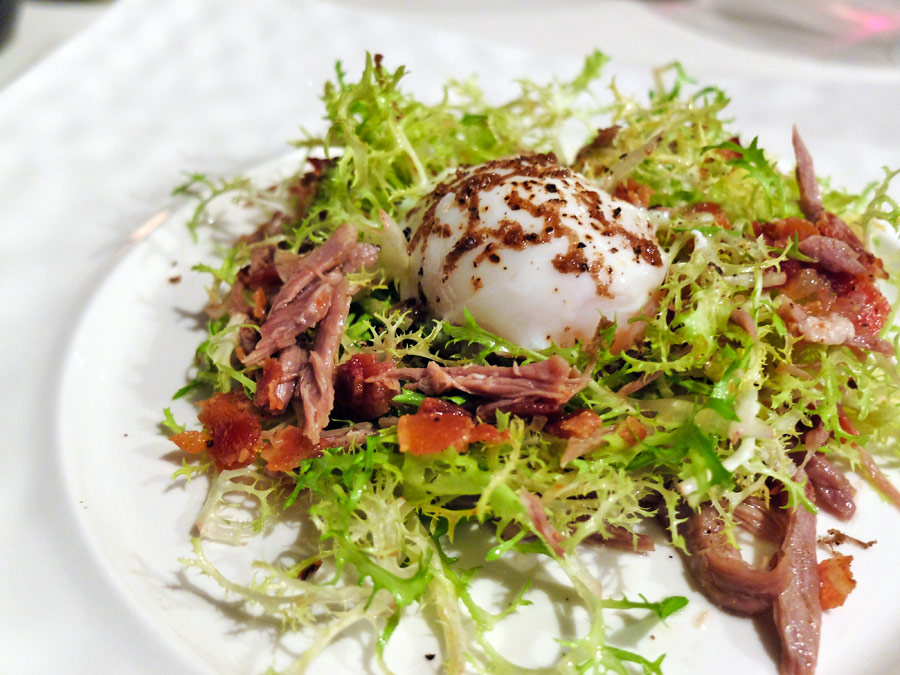 My starter of the Confit Duck Leg Salad with 64 deg sous vide egg is not for the light-hearted. Even as a salad, the duck confit confers a richness, further enhanced by the delicious and perfectly cooked yolk. If you're going for the full run of 5-course with a pasta, you might want to do the lighter, more refreshing scallop that's done perfectly soft in the middle.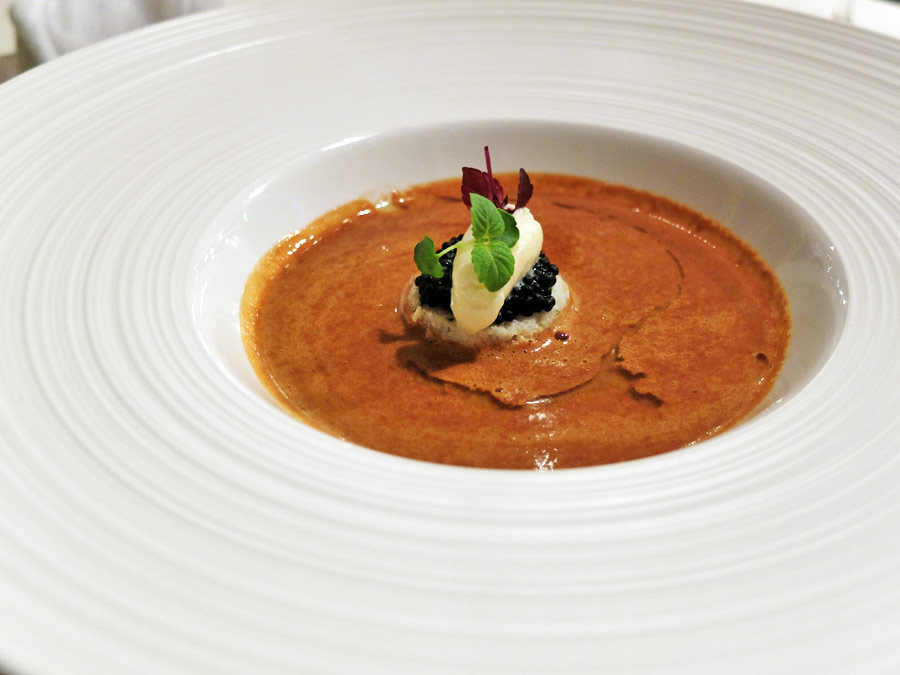 The soups shouldn't be missed, and the pastas were great, but really – you must pace your appetite to prepare for a meal this sumptuous.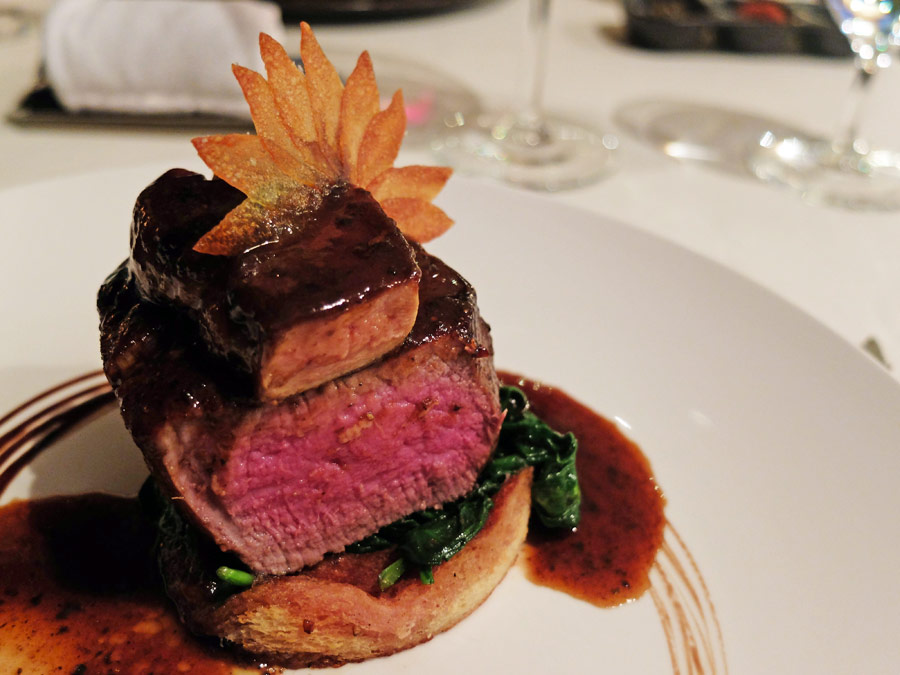 The "main show" had me going for the beef medallion, with a slab of luscious foie gras that's quite the heart-stopper. A hearty, red wine reduced jus balances it off nicely – and all for a supplement of THB200++. That perfect pink in the middle nailed it.
#5 – A spa retreat for the senses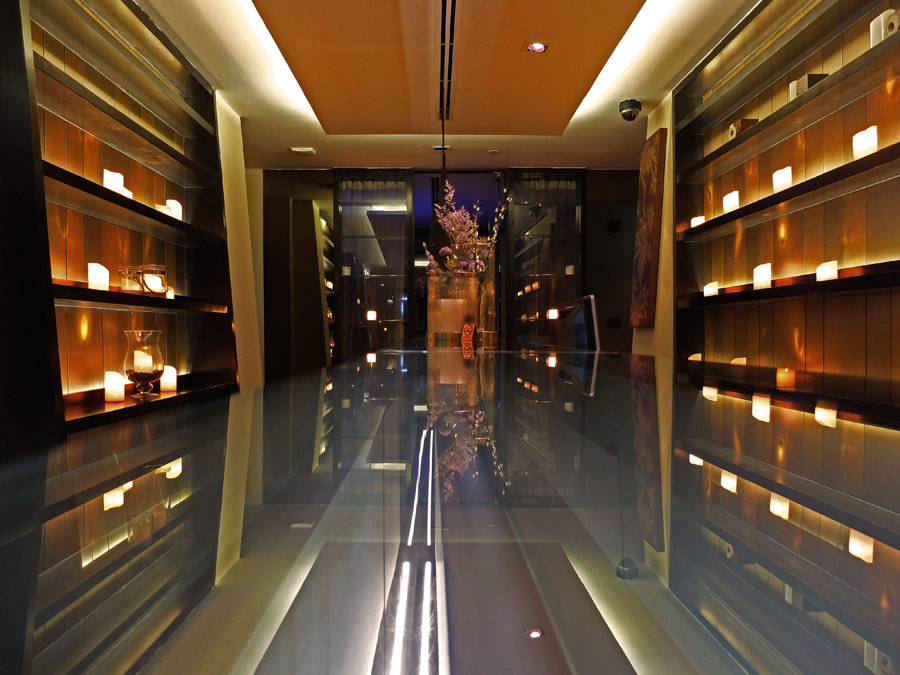 To me, a successful spa treatment session involves me forgetting I actually had it. And the VIE Signature treatment session had me at "hello" – and "good night". The warm, candle-lit ambience sets the tone for the relaxing experience that you will be getting, and the attentiveness of the therapists will make you feel right at home.
Just leave the rest to them, and you're off to Lalaland.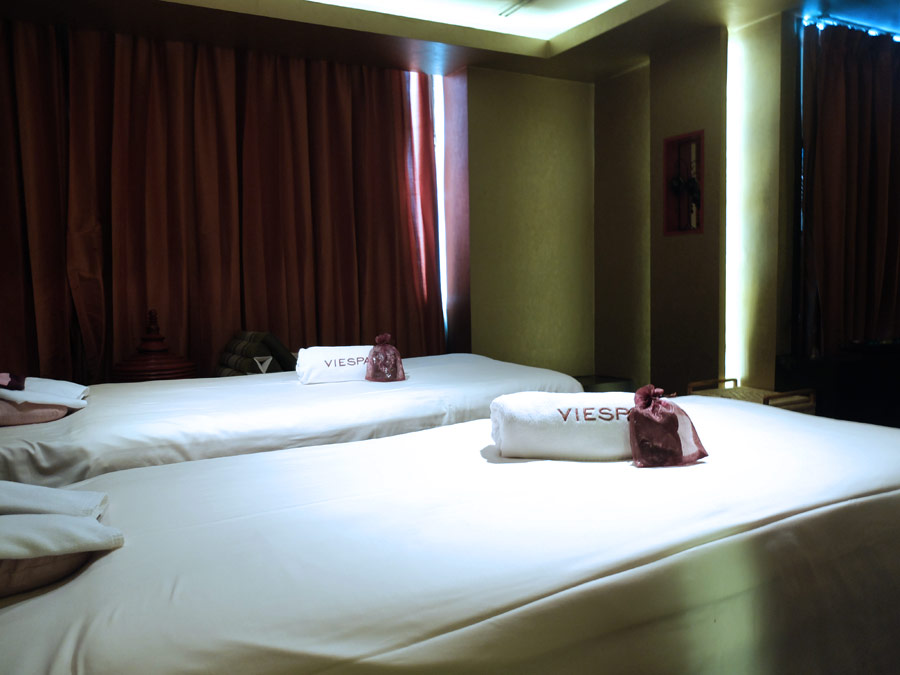 #6 A full-on rooftop pool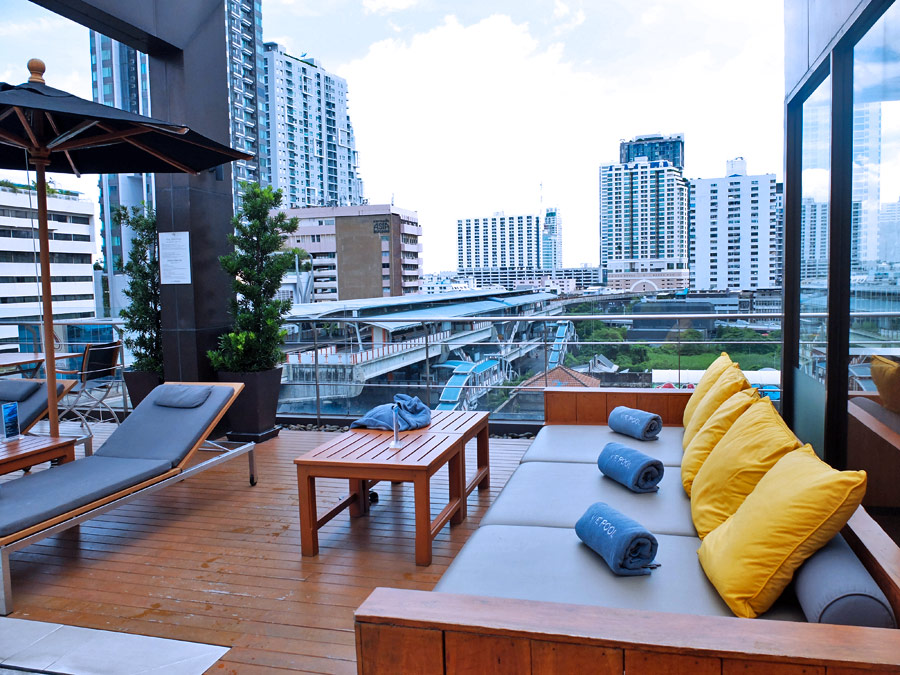 And after all that's done – the perfect end to the trip is a rooftop bask with a tasty mojito on the deck.

ASIASTYLE.ASIA'S 3RD ANNIVERSARY GIVEAWAY
Stand to win 2-night complimentary stay in Deluxe Suite Room (Worth S$366) inclusive of breakfast for two persons to VIE Hotel Bangkok!
Like AsiaStyleAsia and VIE Hotel Bangkok pages, and share the post
Comment 'Liked and Shared' within post's comment
Answer the following question: Tell us why you will love to stay in Vie Hotel Bangkok. The person with the best answer will win the prize!
Giveaway duration: 2nd October – 8th October 2017 (Monday to Sunday). Kindly send your details and answer (name, contact, email, answer) to contact@asiastyleasia.com! Gift voucher is valid till 31st March 2018.
Hotel rating: 8.5/10
117/39-40 Phayathai Rd
Khwaeng Thanon Phetchaburi, Khet Ratchathewi
Krung Thep Maha Nakhon 10400
Reservations: +66 2 309 3939 or via their website