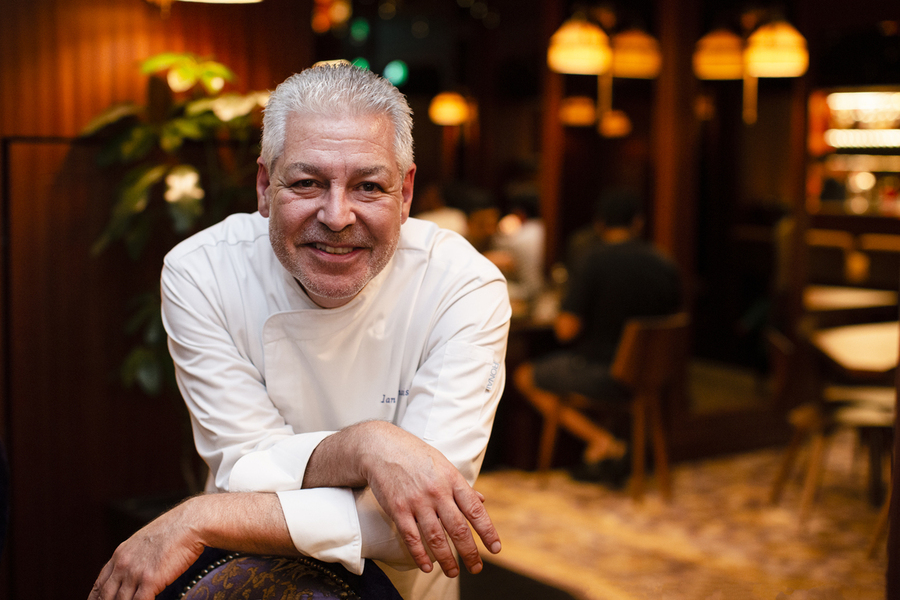 With an air of Southern European and Singapore Strait-heritage influences, Cook & Tras Social Library's Executive Chef Ian Mancais of Six Senses Singapore wields a lot of characteristics peppered with Asian ingredients and a steady Western culinary hand.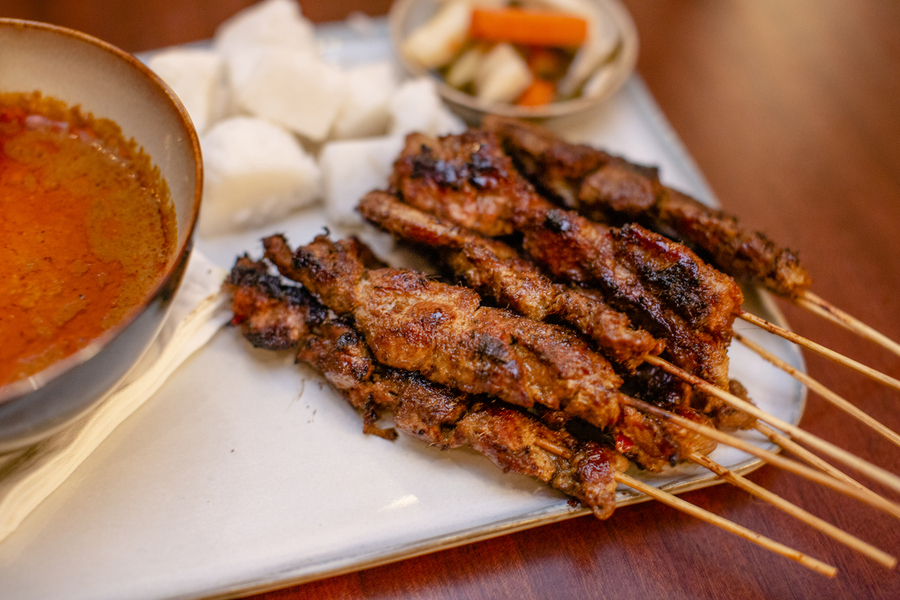 Iberico Pork Sate (S$9) was an interesting welcome to the dishes ahead. The sate did it well on its own with the turmeric rub with the sauce enhancing the flavors further.
Through his masterful interpretation of the brand's Eat With Six Senses programme, Chef Ian is huge on supporting local sustainable farmers with most of his organic ingredients sourced from here.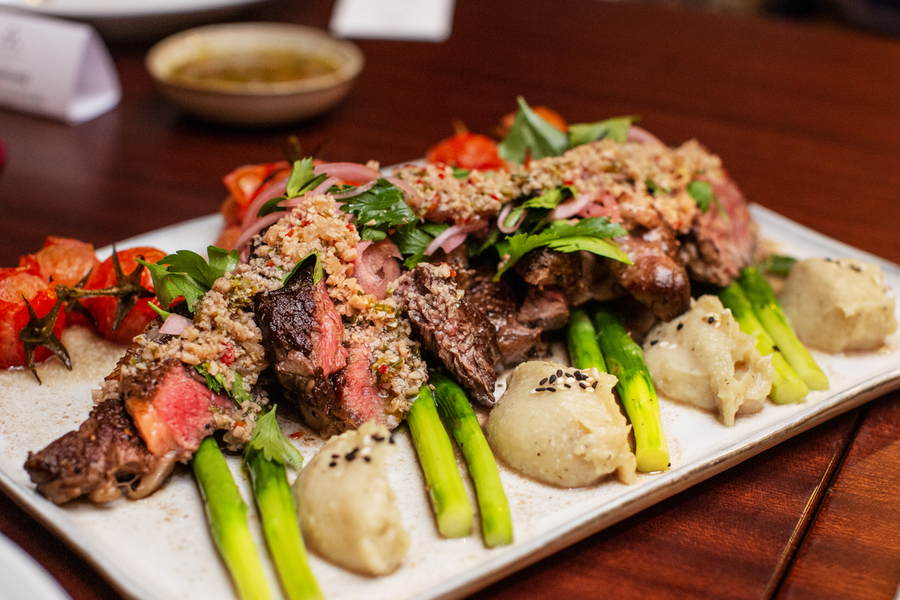 This main dish is basically Steak Chimichurri (Available in Tenderloin S$65.00++ | Ribeye S$55.00++ | Sirloin S$45.00++ cut), and there's really little to complain with the myriad of textures and flavors. It is delightful and aromatic.
There is a clever play of textures with Barramundi Bakar ($18++). The fish is crisp and tender all at once as it balances with the chili-garam masala.
This cocktail creation is admittedly a little ahead of itself. AE Martini (S$24). Every individual ingredient distinctively illuminated itself.
Black on Black (S$22.00) just hits you immediately with a full on chocolate flavor, that's rich and creamy. The dessert actually delivers quite a heavy punch but it still ends with a smooth glide of pure sweet joy. An artful name, but it does live up to the creativity behind it.
Verdict
Food's good at here overall, I applaud Cook & Tras Social Library's efforts of elevating Singapore's culinary scene on the global map.
Review Rating: 7.5/10
2 Cook Street, Singapore, 078857
Website: https://www.sixsenses.com/en/hotels/maxwell/dining/cook-tras-social-library
Nearest Station: Tanjong Pagar