Bangkok is the land of many… Many smiles, many shopping malls, many street stalls, many night markets, many cars, many legitimate massage centres, many Asia top restaurants, many Thais, many tourists, etc etc etc… It is also the most saturated city in terms of coffee places in the whole of Southeast Asia.  Driven by simple demand-and-supply logic, cafes in Bangkok seem to be thriving from its sheer population density and growing economy.
Amidst the multitude of coffee options in Bangkok, we ventured into some old and new cafes to bring to you guys some of the nicest places to go and get caffeinated so as to keep the spring in your step while you shop or dance your night away.  We rank 5 coffee joints below, old and new, that stood out among the rest.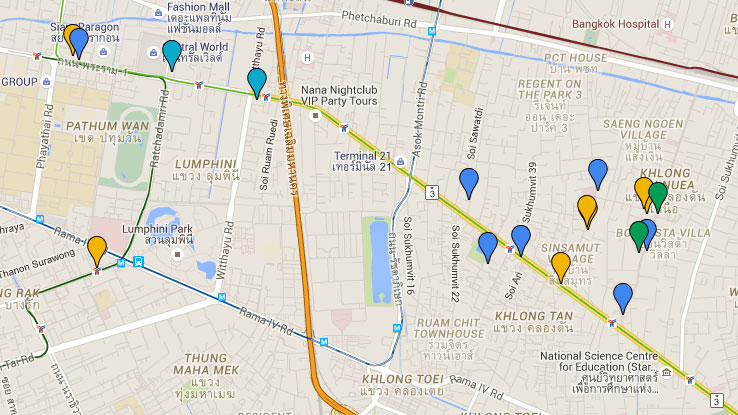 As usual, for your utter convenience, we have plotted everything you need, including some of our favourite restaurants. Click away!
Coffee Verdict (cappuccino) – 3.6/5 beans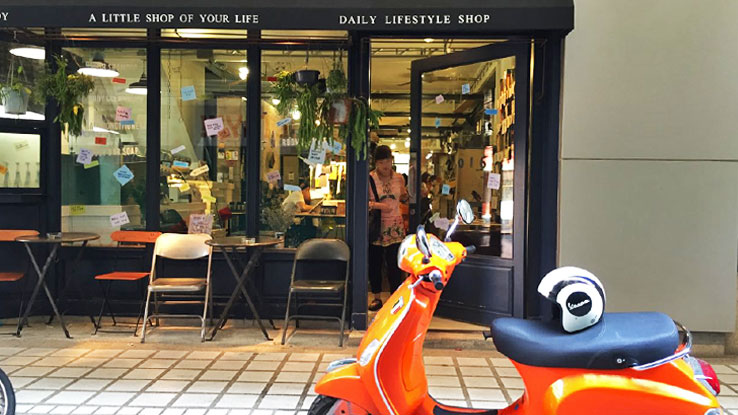 Everyday is a wonderful caffeine stop in Silom if you want a quiet 1, 2 hours to read a magazine and have a nice coffee.  The coffee is fragrant but could be improved if the milk were frothed fuller as the cuppa tends to be on the sharp side.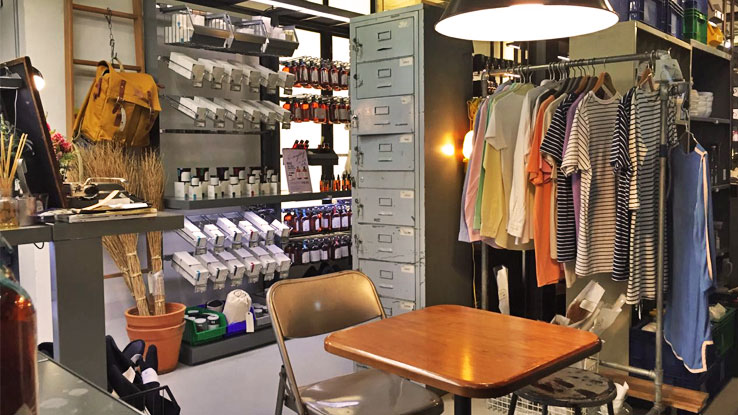 It's internal space is well curated with interesting household items for purchase that would often showcase what Karmakamet sells best – fine fragrance.  I particularly loved the potpourri bags (fragrance – Lin) that could be placed in any corner of your home/car.
Location: Saladaeng Exit 3 G Floor. Yada Building, Bangkok
Coffee Verdict (cold brew) – 3.8/5 beans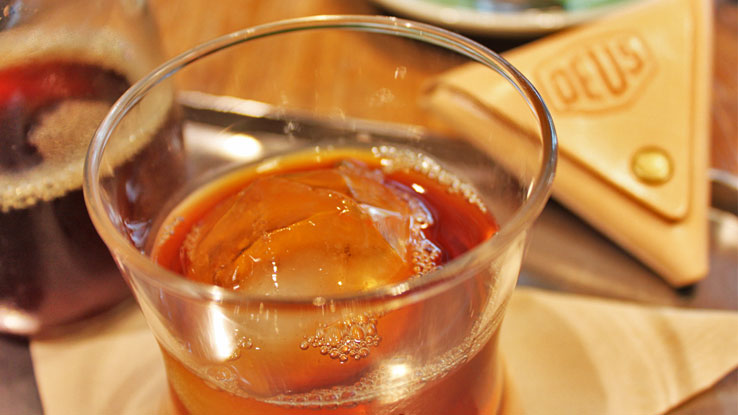 One thing I can say about the cold brew at I+D Style Cafe X Brave Roasters in Siam Center is that it is very competently made.  The flavours of the roast are not diminished and the brightness is superbly balanced.  If cold brew is not your thing (neither am I a fan of cold coffees), try their cortado… somewhat like a flat white version of a piccolo latte.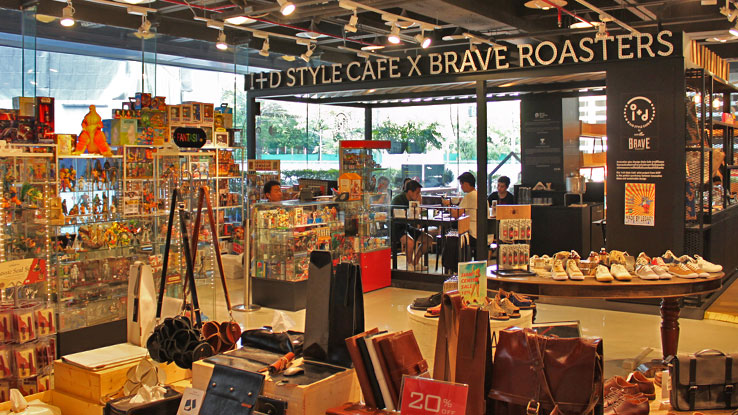 The cafe is situated within a lifestyle shop that is filled with interesting knick-knacks that you would most likely not buy. But it makes drinking coffee an ostensibly interesting endeavour.
Location: Ground Floor, Siam Center, Rama 1 Road., Bangkok
Coffee Verdict (cappuccino) – 4/5 beans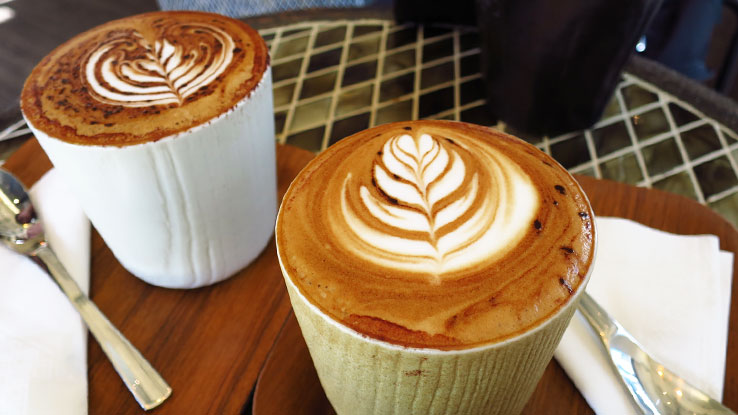 D'Ark treats its coffee with much seriousness. The robustness of the care and professionalism D'Ark has towards its coffee can be tasted through my cuppa's robustness and nutty fragrance.  The baristas were at their best behaviour because every thing was done to a tee when I was there.  Definitely a place worth seeking for coffee lovers.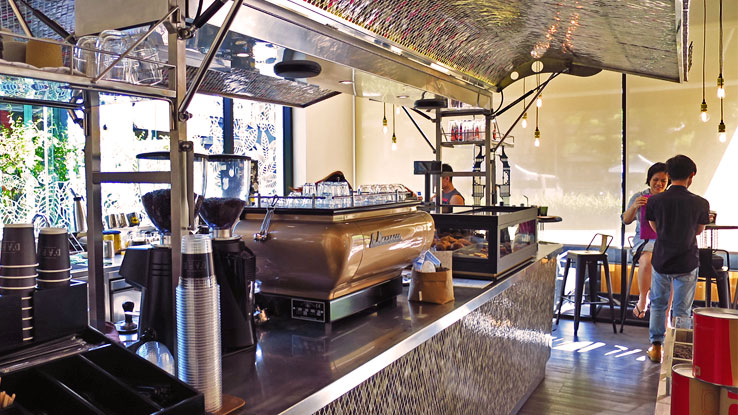 New to the scene D'Ark has already 2 branches in Soi 49 (Sukhumvit) as well as EM Quartier Mall.  We visited the one at Soi 49 and was pleasantly impressed by the decor and design of the cafe space.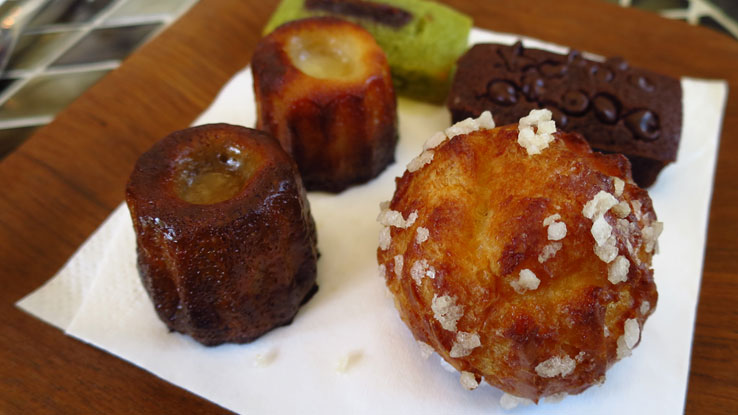 The little pastries on their counter are worth the calories.  The photo above is taken super up-close so do note that these pieces can each be eaten within a bite.  Definitely a place to go if you are diet conscious but dying for some small sweets.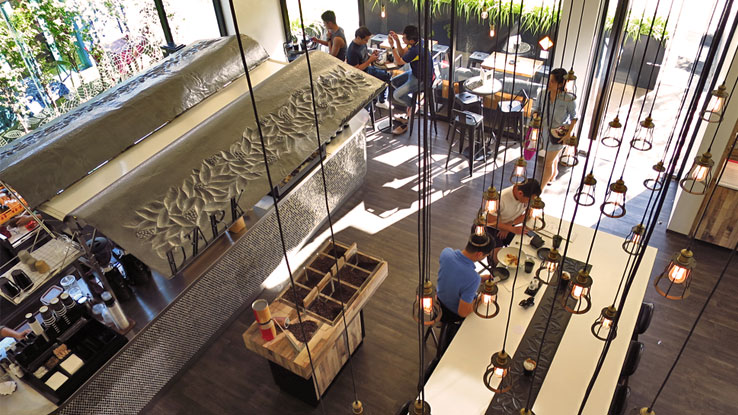 The cafe is made up of 2 levels with the mezzanine forming the circumference of the floor space inward looking down onto the first level.   A layout that has been given sufficient thought, the ambience in D'Ark is open without being intrusive, bright and relaxing all at the same time.
Location: Sukhumvit Soi 49, Bangkok 10110
Coffee Verdict (Piccolo) – 4.1/5 beans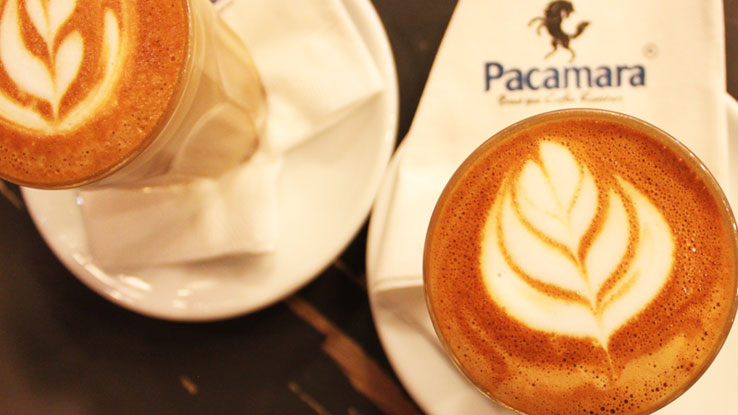 Unless I am in Italy, I would typically avoid the smaller coffees like macchiato, piccolo or cortado.  You can never really tell whether they know the nature of their beans enough to make a good cup of piccolo for you. However, it was already evening and after 3 cuppa for the day, we decided that we were milked out.  I was definitely impressed by how good they made the piccolo.  The brightness was just right with a rounded texture that only well-frothed milk can deliver in a piccolo.  I would label this: the most balanced piccolo I have ever tasted.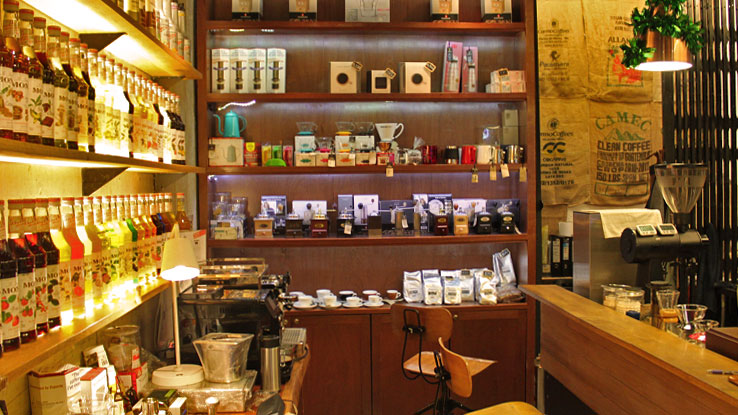 There is not much seating in the cafe which led me to think that it is mostly for takeaways.  Nice interior to relax in though and the development by which it was situated is called the Rain Tree which has its own architectural merits and is worth a look around with a nice cuppa in your hand.
Location: Level 2, 841/11 Sukhumvit Rd, Rain Tree, Khlong Tan Nuea, Watthana, Bangkok 10110
Coffee Verdict (flat white) – 4.4/5 beans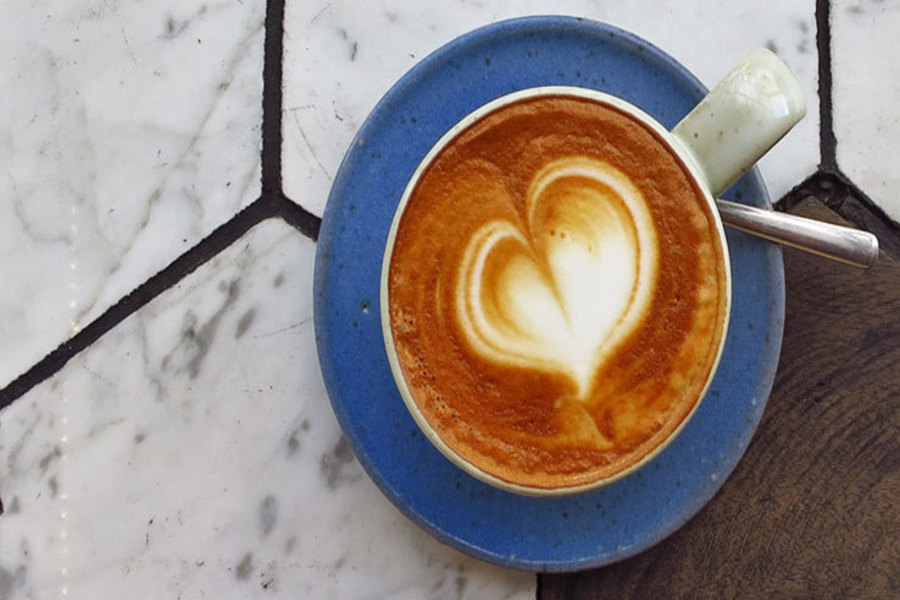 This is probably the highest I have rated any coffee in Bangkok.  Not even Monmouth (London Bridge) gets 4.4.  I might have been there on a lucky day and rarely I feel like a flat white over a cappuccino but for whatever reason, I thought of giving their flat white a chance that day.  The notes and brightness of the coffee were so immense that I could not talk to my coffee companion for a good 10 seconds as I sat there trying to comprehend what just hit me.  It was savoury and sweet all at the same time but yet providing a balanced experience.  I wished the milk were more velvety (as it should be for a flat white) so that I could have given it a 4.5 rating (I imagine a 4.8 coffee to make me cry).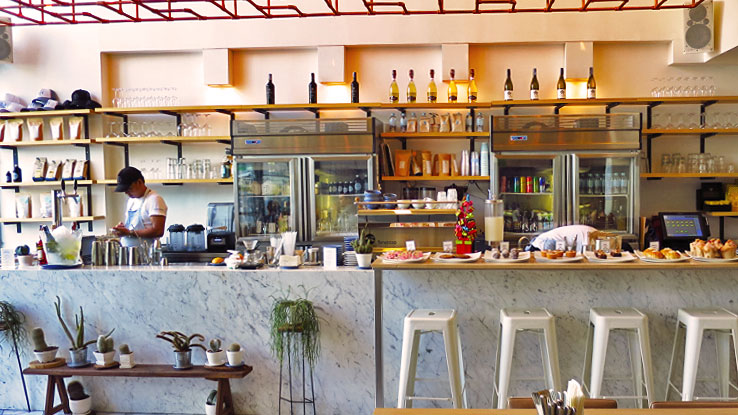 The decor was as hipster as hipster can get but for its coffee, anything can be forgiven. =P  Don't miss out the nice hexagonal marble tiles that, to me, is the showpiece of Rocket's interior.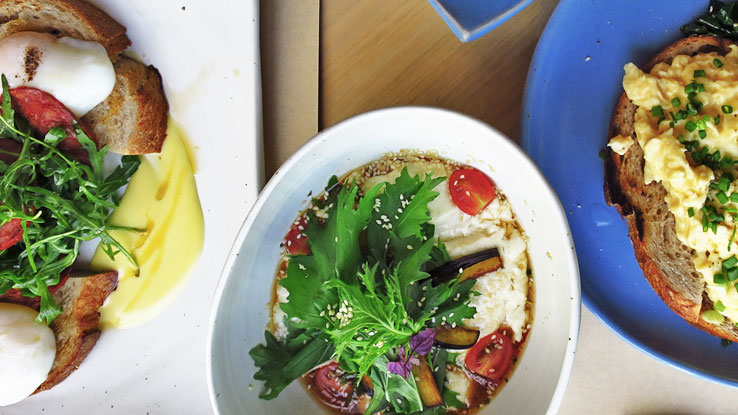 If you have the time and stomach space, why not have their tofu salad.  Quite a salad innovation, the tofu is like beancurd and is smooth and well blended with the savoury sauces and roasted eggplant.
Location:  46/12 Sukhumvit Soi 49. (At Piman 49). Accessible from Sukhumvit Soi 49, Thonglor Soi 13, and Sukhumvit Soi 39
*Special Mention – Espresso Martini @ Paste
Another caffeinated beverage worth mentioning is the Espresso Martini @ Paste, Gaysorn.  For those in need of a heavier pick-me-up, the Espresso Martini is really well mixed and is suitable for a post lunch drink.  The beverage is un-apologetically stiff both ice Asia.n its alcohol as well as caffeine content –  The best friend you need on a serious shopping spree.