As we gear up to welcome the upcoming Lunar New Year of the Dog, we hunted down five unique and auspicious Chinese New Year goodies this 2018.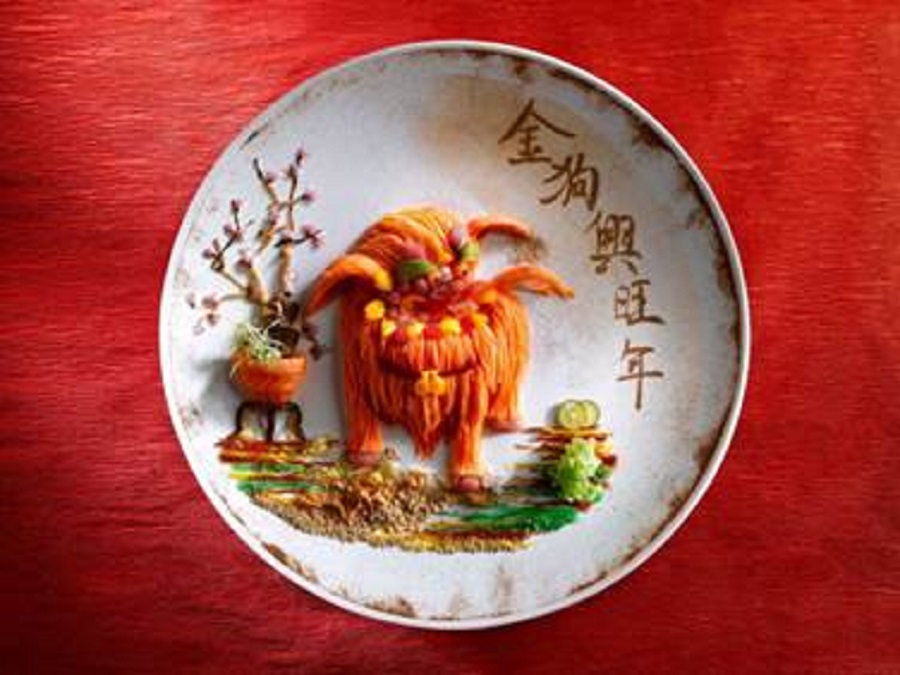 Limited Edition Masterpiece Yu Sheng
For lavish and bountiful get-togethers, Fullerton Hotel, Jade's Chinese Executive Chef Leong Chee Yeng creates a limited edition masterpiece yu sheng. This year's rendition is created in the likes of a Pekingese dog, also referred to as a Lion Dog due to its resemblance to Chinese guardian lions. They are favoured by royals of the Chinese Imperial Court and often considered as bearers of good fortune. It comes with a hefty price of S$999* (requires a three-day advance order).
For reservations or enquiries, please contact Dining Reservations at (65) 6877 8911 /8912 or email diningrsvp@fullertonhotels.com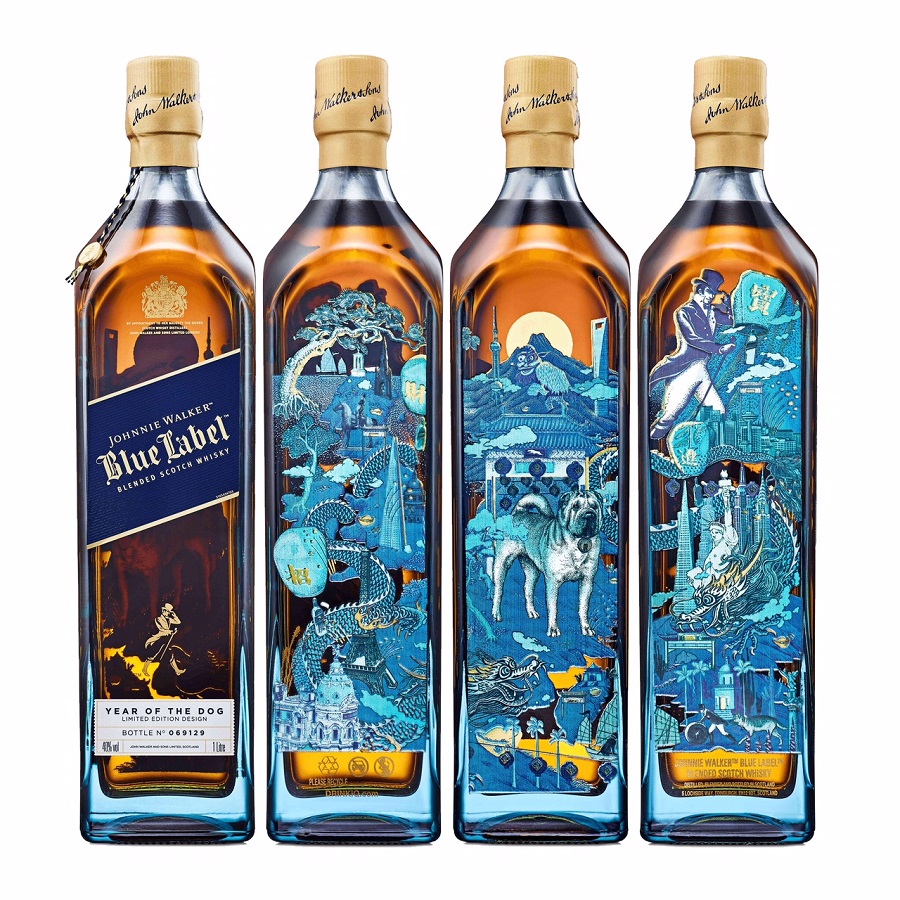 Johnnie Walker Blue Label Limited Edition
Introducing their Lunar New Year Limited Edition design, inspired by the precious bond between man and dog, Johnnie Walker Blue Label Limited Edition – Year of Dog is created in collaboration with Taiwanese artist Page Tsou. The unique design tells the story of Johnnie Walker and his clever canine companion as they journey…
Shop right away at their website.
GODIVA's 2018 Chinese New Year Collection
Introducing Chinese teas that help invigorate the mind and soul, GODIVA's decadent chocolate collection draws an immense energy that will boost your spirits. Thé Pu'Erh" takes you on a journey into the woody forest; "Thé Noir Fume" entices you with its smoky, mysterious flavours, while "Thé Vert Et Pistache" brings you to a leisure afternoon at the park.
Perfect to share during a heart-warming reunion or as a treat to your loved ones or even yourself, the Limited Edition Chinese New Year Collection will definitely delight any chocolate or tea connoisseur this New Year. The 2018 Limited Edition Chinese New Year Collection will be available at all the Godiva stores from 27 December 2017. There is also special early bird promotion from December 27 to February 7, 2017. More information, you can visit http://www.godiva.com.sg/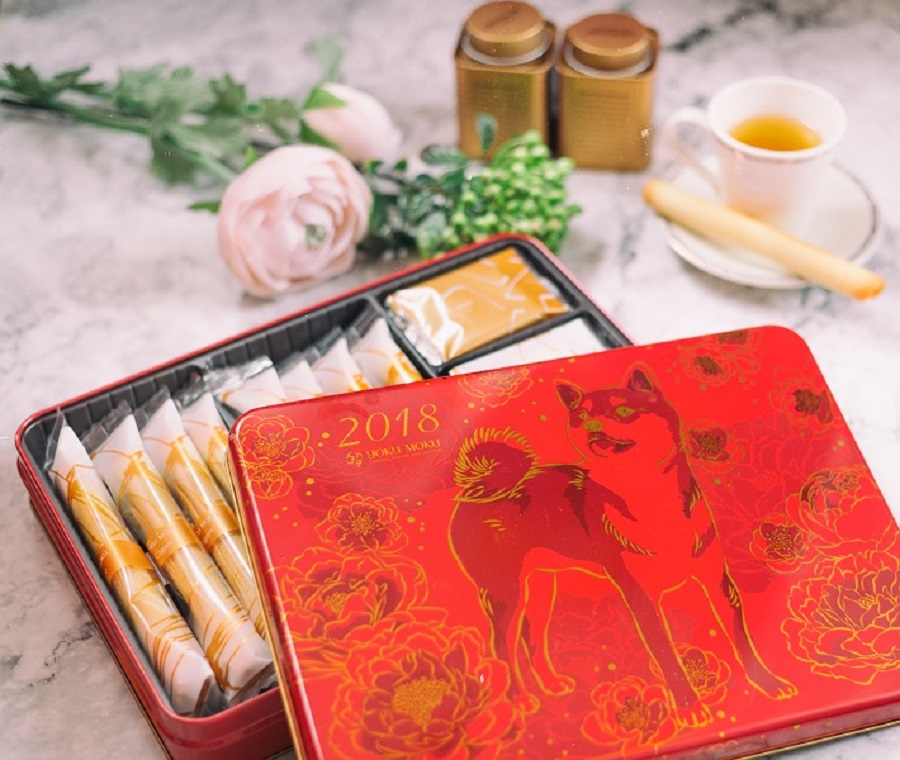 Stylish Signature Hand-crafted Cigare by Yoku Moku
The brand also introduces its unique artistry, reflected in the refined packaging, making YOKU MOKU perfect as festive gifts. The YOKU MOKU tins are designed to look like treasure boxes in deep, warm colours, featuring up to 16 layers of paint. YOKU MOKU will showcase its irresistible range of butter cookies, including the signature hand-crafted Cigare.
Created specially for the Year of the Dog, these YOKU MOKU cookie tins sport a limited edition of Shiba Inu dog design, a native breed of Japan. YOKU MOKU is launched at Ion Orchard in January 2018 officially.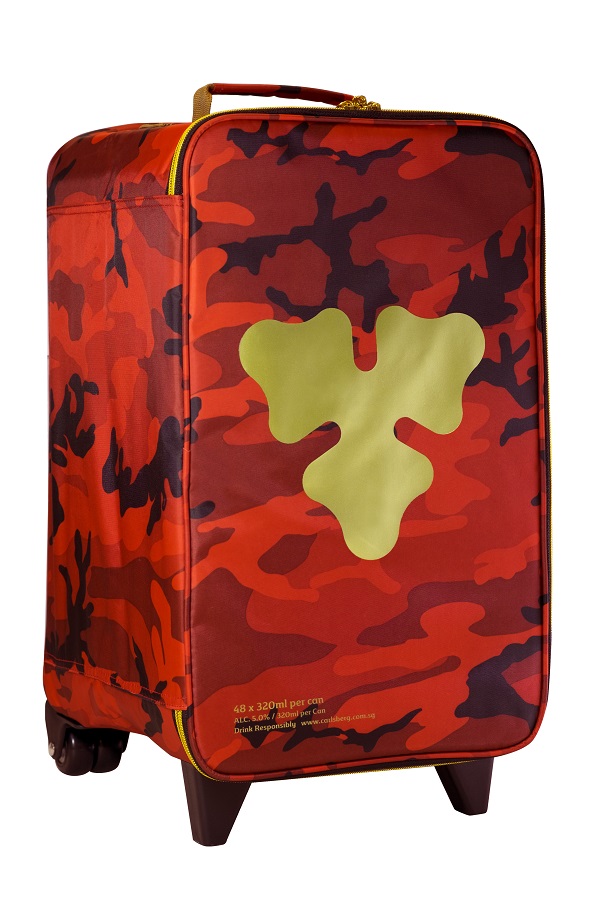 Usher in the festivities with 
Carlsberg
Inviting relatives and friends over for a house party? From now till 28 February (or while stocks last), Carlsberg is offering a variety of giveaways with purchases of its 24-pack (24 x 320ml can) cartons of Carlsberg beer from supermarkets and hyper marts. In fact, with a purchase of just two cartons, you will receive a Carlsberg trolley bag that makes it perfect for carting home your grocery run purchase!
The trolley bags are specially adorned with Carlsberg's signature hopleaf and there are two designs available, including a limited edition camo-printed design. In addition, a purchase of a 28-pack carton (28 x 320ml can) of Carlsberg will come with a five-dollar off voucher for Bee Chang Hiang's products. Time for a stay-home night with some Carlsberg beer and bakkwa!