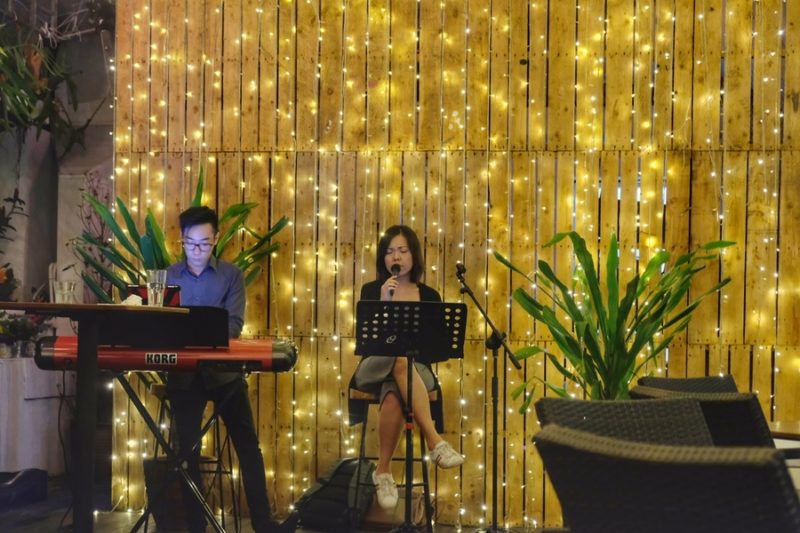 This festive season at Botanico at the Garage brings the fantasy of a tropical theme. Botanico is helmed by chef Sujatha Asokan and features bistro-style food rooted in European technique, with Asian inflections in flavour and ingredient. Festive revelers can look no further than this lifestyle powerhouse for the best in end-of-year dining and entertainment.
Botanico at the Garage is a bistro-bar in The Garage, a multi-concept F&B destination housed in a beautifully conserved 1920s Art Deco garage within the Botanic Gardens, Singapore's only UNESCO Heritage site. The entire place is indeed charming.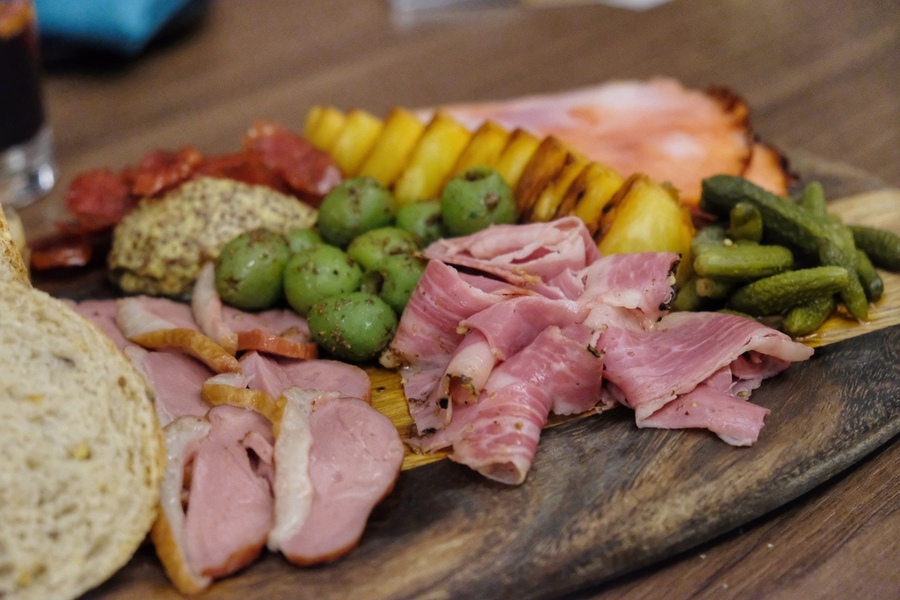 This Christmas, get ready to be thrilled by their fabulous Christmas fare. Charcuterie and Cheese Station with Asian inflections was a wide spread of many unforgettable festive highlights. You get to try innovative pairing like Hupseng crackers with cheese! It was a good start.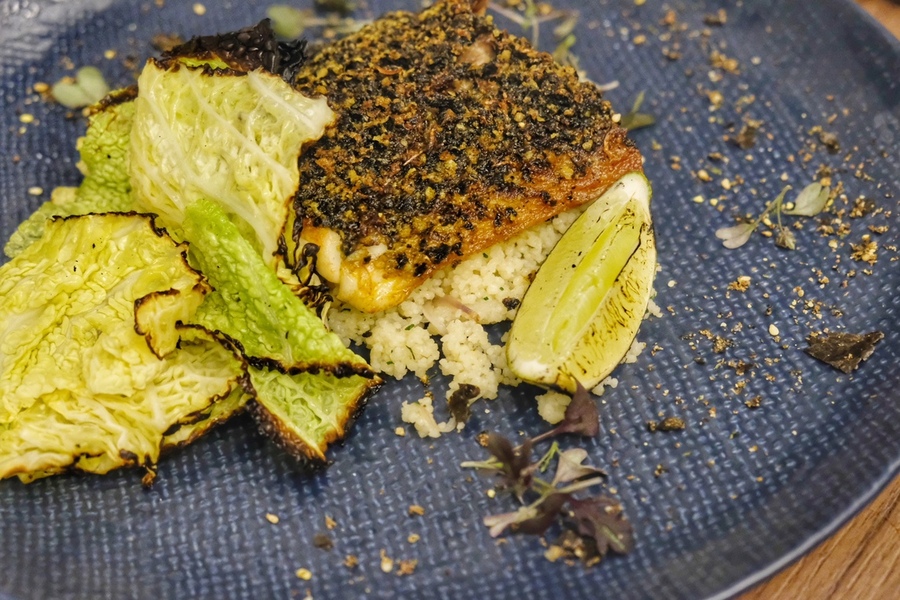 Every highlight of their communal dinner menu was set to surprise everyone. Like their Roasted Red Bass, the grilled savoy cabbage was entailing with light savoury taste. It set as a perfect pairing with the tender red bass and couscous.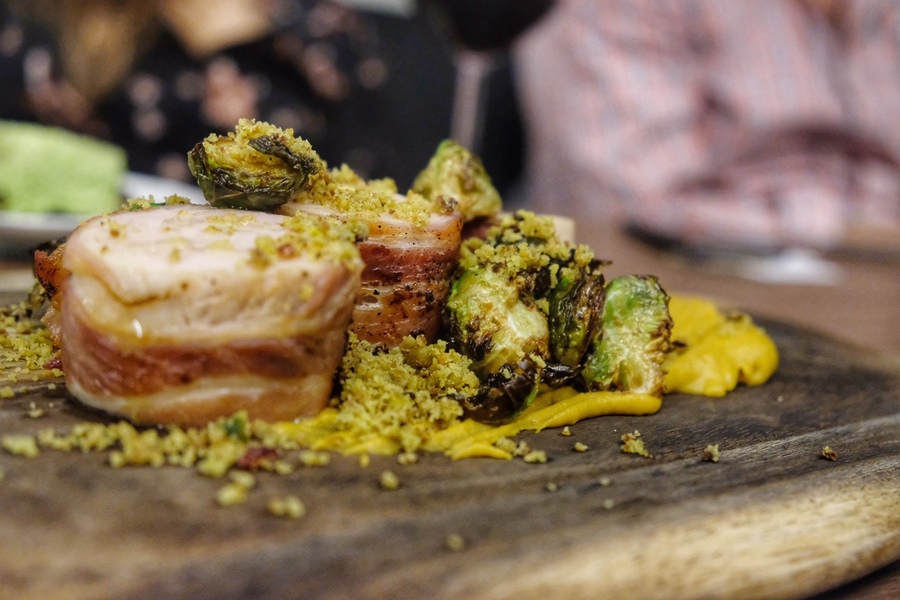 The  Smoked 64 Degree Turkey Breast Roulade was stacked with beautiful flavours, literally. The turkey was cooked perfectly, with a chunk of curried mash potatoes (yes, yummy Asian curry!) and brussels sprouts. The duo gave a good balance to the richness of this meat dish. I thought this dish was just right, and without a doubt.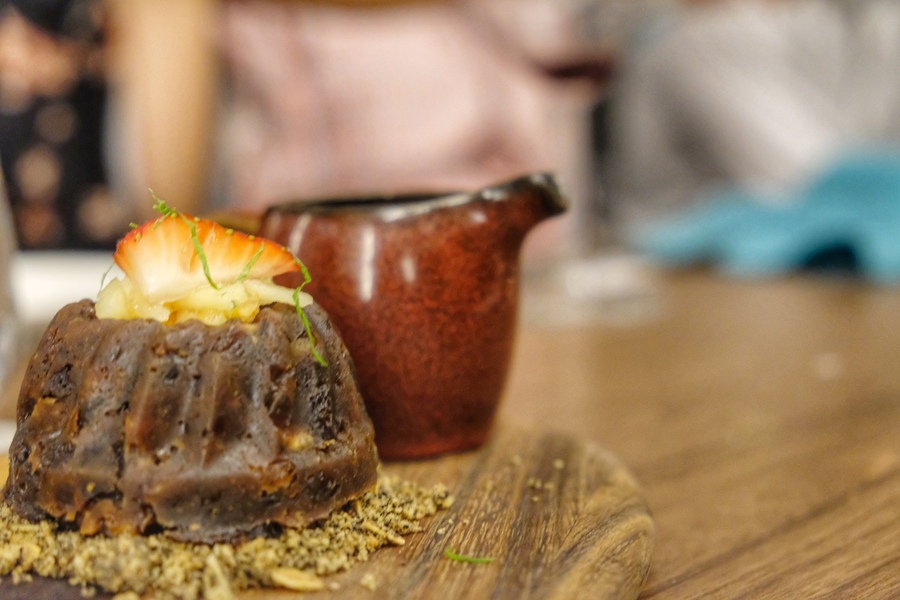 Don't forget to indulge into a divine selection of the restaurant's innovative desserts like their Quince Christmas Pudding, where diners can expect to be astonished by the unassuming Kopi Soil.
Verdict
Festive diners can expect Botanico at the Garage's Communal Christmas Packages to be nothing short of stunning. The 6-course Brunch Menu ($68++ per pax, min. 2 pax) and 7-course Dinner Menu ($88++ per pax , min. 2 pax) are available on 23 and 25 December.