Nestled in the vibrant neighborhood of Beach Road is Destination Singapore Beach Road. A staycation for any local that is unlike others, it marks as a perfect stay against against a super cool, urban backdrop.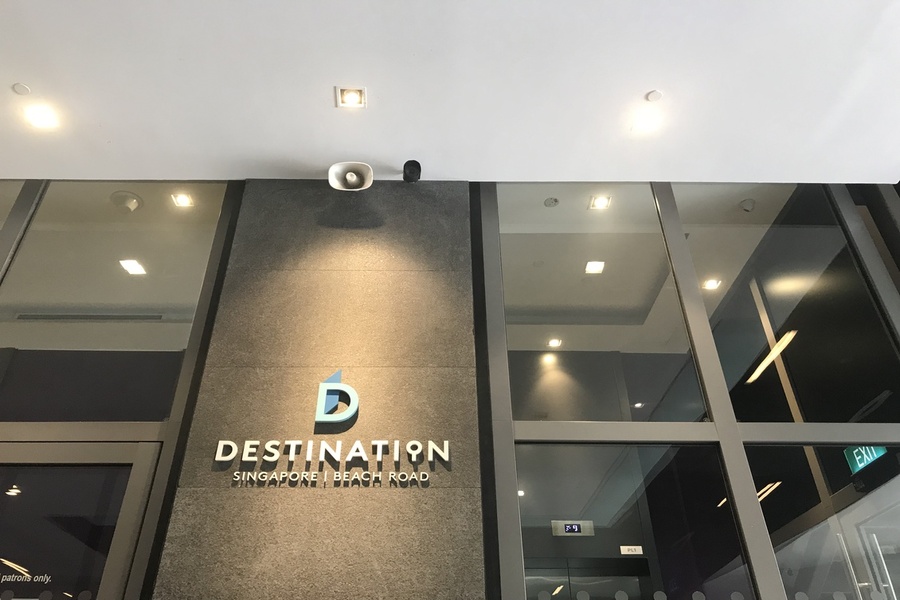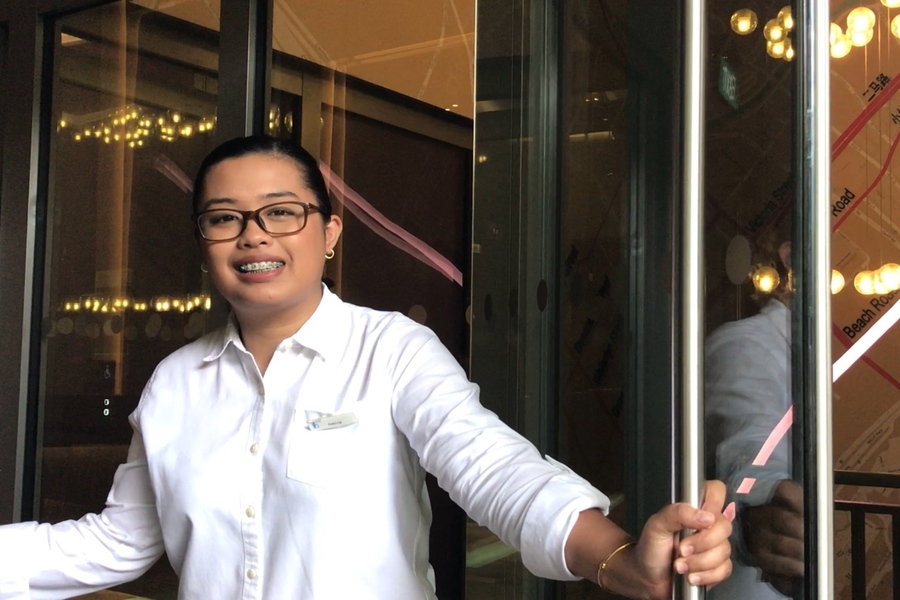 As a no-frills lifestyle hotel, it definitely caters to both business and leisure travellers. As they welcome you into the city, they have collaborative efforts with local partners that place you in an ideal spot to seamlessly permeate into the neighbourhood.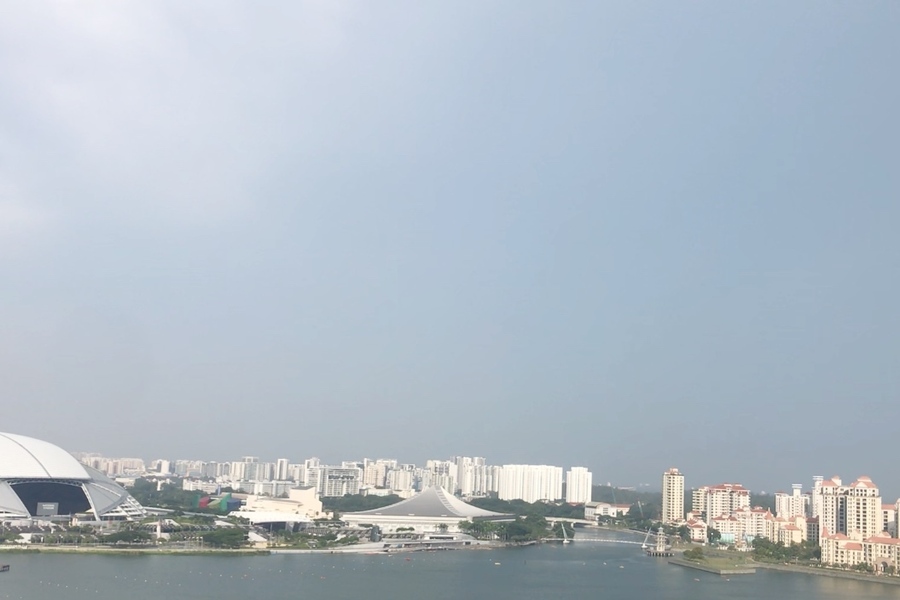 Disconnect from the city, it feels like an escape
Entering the rooftop of Destination Hotel, you feel a bit of a disconnect from the city. Enjoying their splendid pool facilities with a splendid cityscape view, it genuinely feels like an escape from your daily busy life.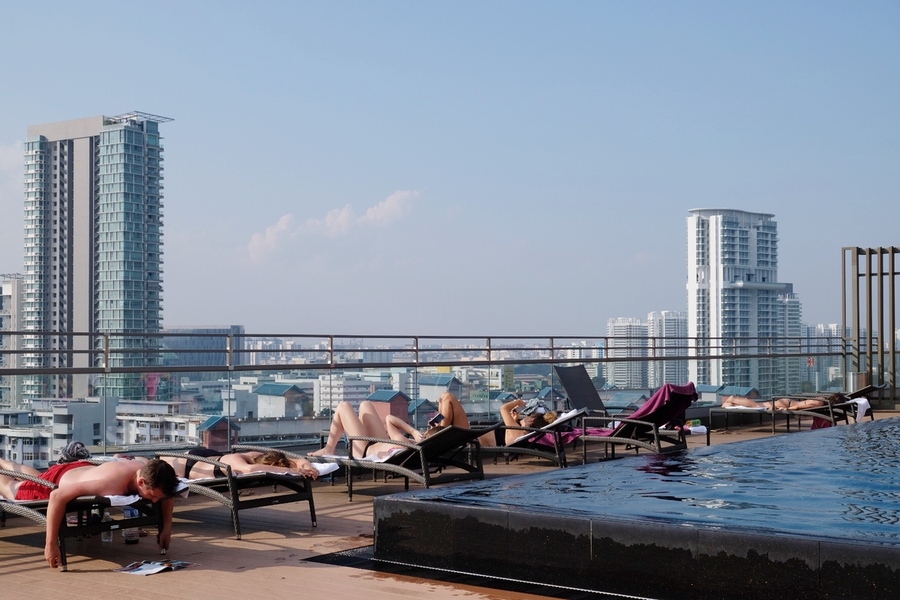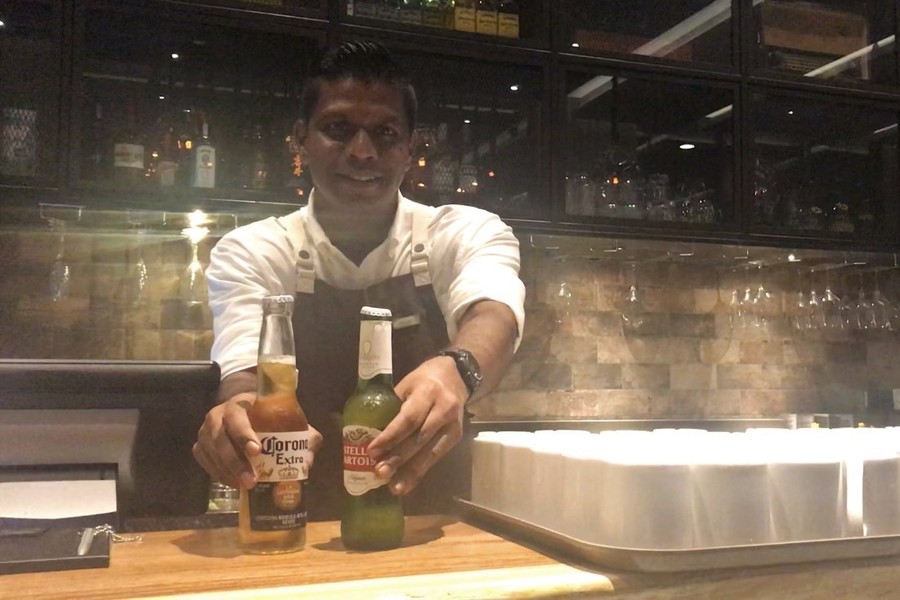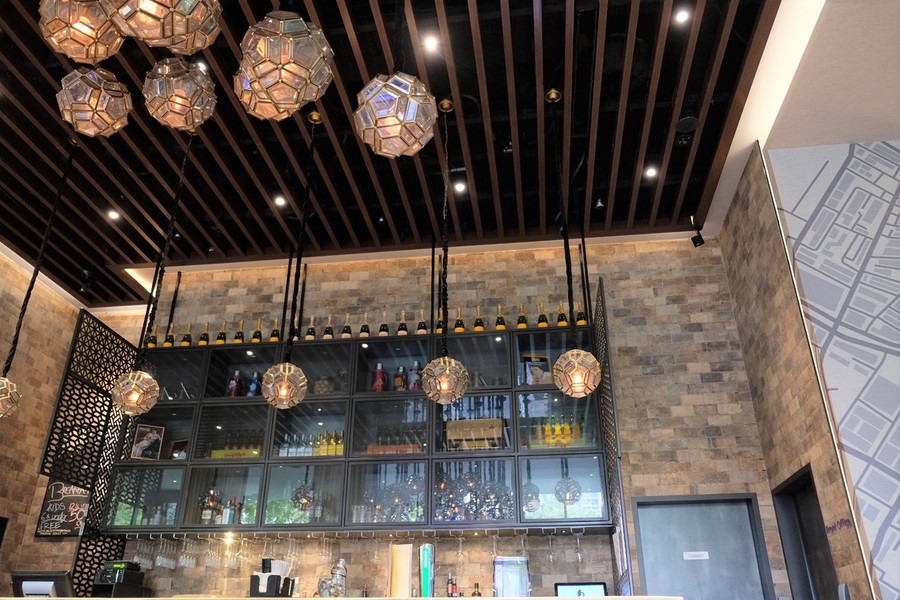 By night, it will be a perfect choice to chill at Destination's bar lounge. It's rather quiet in the night. Don't need to worry about hunger, you'll find some food vending machines that you might need for the night ahead.
Like a private sanctuary, like a home
With clean lines, a whitewashed minimalist outlook, the Deluxe Room (SGD$140++) felt almost like home. Unlike other hotels with light flooding all corners, Destination Singapore Beach Road's quite specific with what it wants to feature and they do it really well.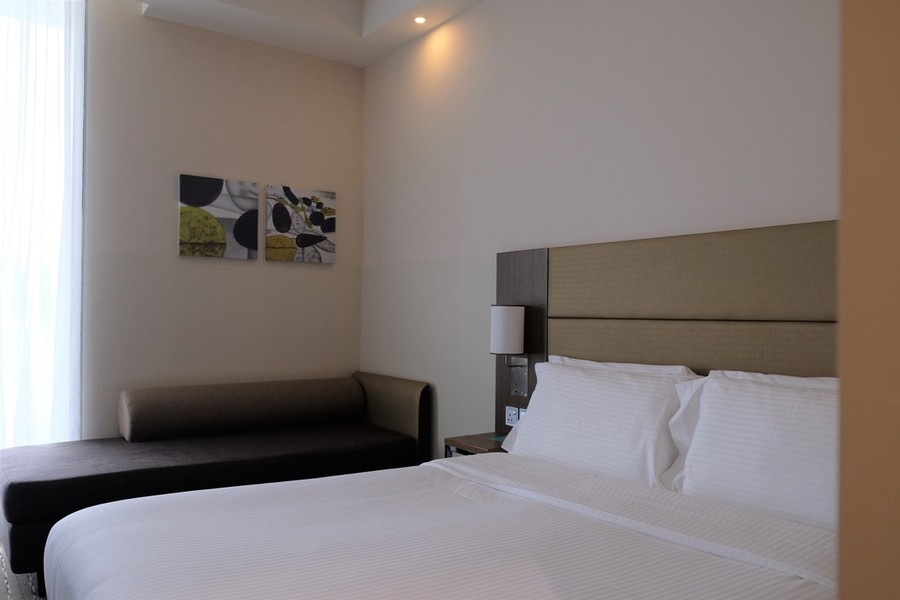 The room also gives plenty of space for one to soak into the relaxing vibes – even for friends to visit. Check out other room options like their Family Room – very affordable and comfortable. It works out well for those with young children as they include the extra beds.
Despite being a Sunday morning, Destination's packed full of people, but not so much so that you can't grab a seat. However, it is advisable to avoid the peak breakfast hours as it can get really busy. For both foreigners and locals, you can choose to explore the wonderful range of heritage food available at Folklore during lunch and dinner.  The dishes contain rich flavors that make lots of locals reminisce about the meals which they used to grow up with at home.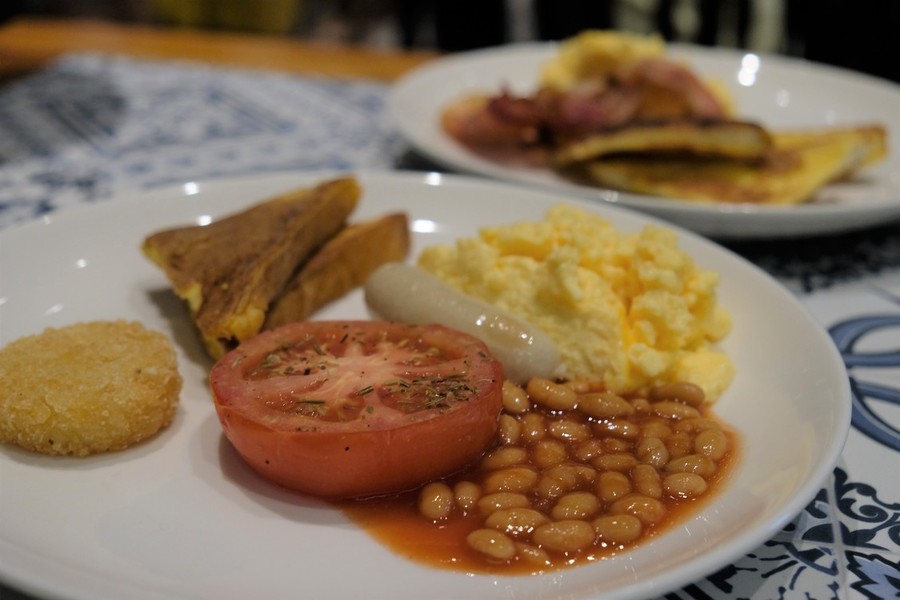 What struck us most about the place is the seamless adventurous and fun side of Beach Road.  Here's a quick list of things to do if you stay in Destination: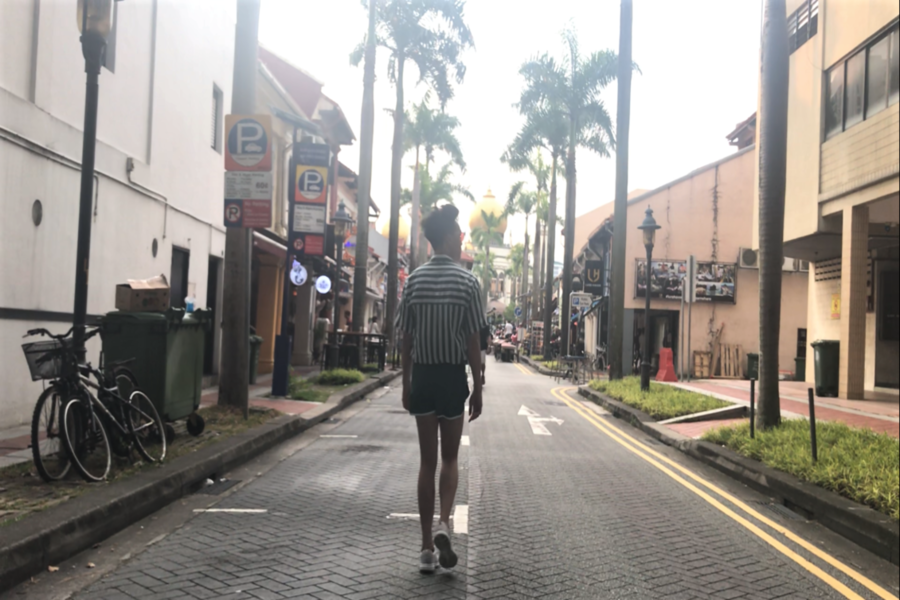 1. Take a slow stroll to hipster-like Haji Lane for cafe-hopping or bar-hopping experience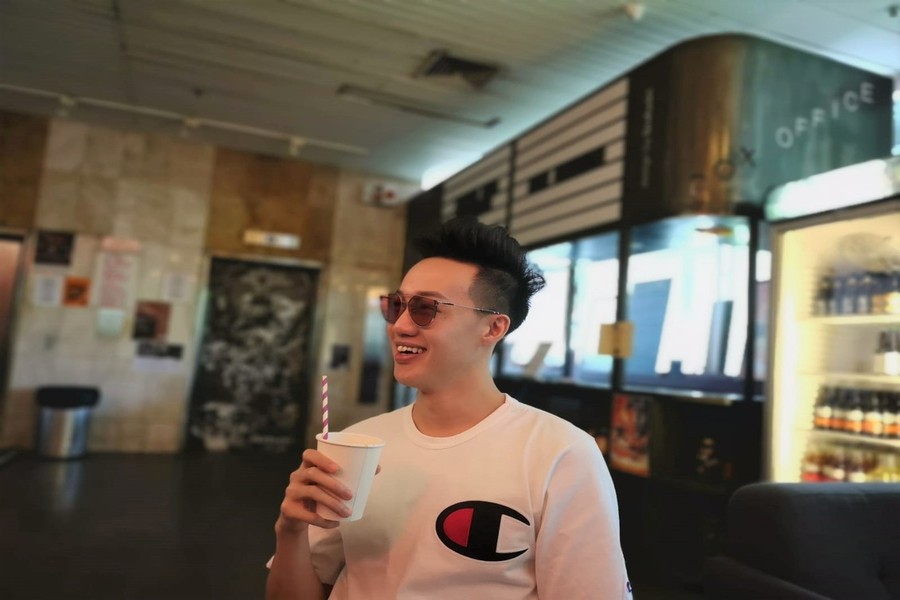 2. Pick a not-so-mainstream show to watch at The Projector –  a dynamic alternative to the common cineplex for indie movies
3. Drop by at Bugis Junction for a good mixture of shopping options
Verdict
With rates starting from S$140 (rates depend on seasons) for most rooms, Destination Singapore Beach Road is an interesting alternative to with its trendy architecture and amazing proximity to Beach Road. What really sold it for me is how "convenient" it is, yet extremely adventurous to most of my favourite enclaves including Haji Lane.
Another amazing reason to stay at Destination is their splendid service coming from their service team. They serve the guests with a lot of sincerity and personal touch. Truly awesome.
Review Rating: 7.5/10
700 Beach Road, Singapore 199598
Phone: +65 66792000
Email: info.dsbr@yourdestinationhotel.com
Nearest Station: Bugis, Nicoll Highway