We had quite a feast at Err by Bo.lan, a place with an urban-rustic vibe and a menu that is interesting and exciting.  The dishes here are tapas-sized and for a restaurant serving Thai food in Bangkok, it is a brave approach to tinker with the typical portion sizes of Thai dishes.  We, however, found this approach to be refreshing and certainly provided us with ample chance and stomach space to  test as many dishes as possible.
Tapas-sized Thai food in Bangkok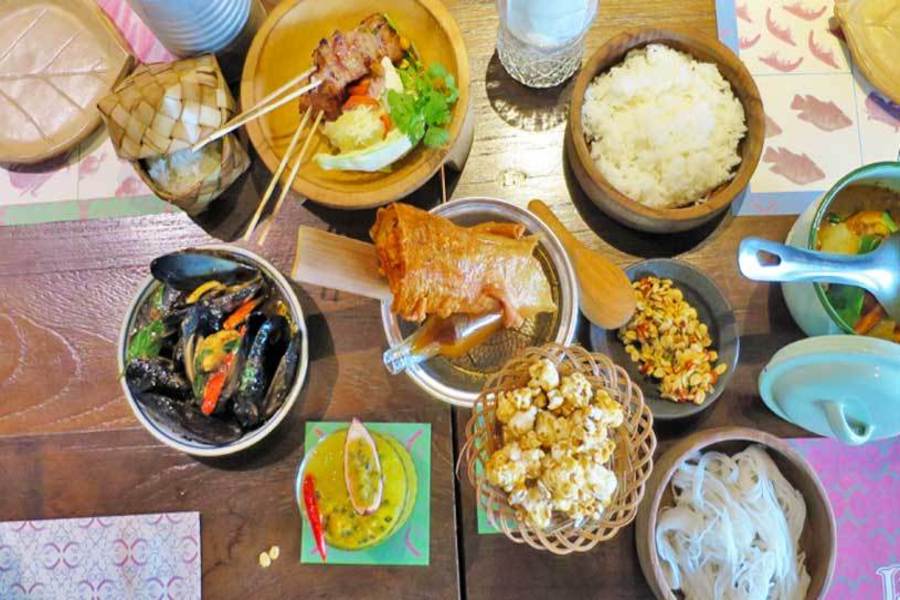 The Thai food dishes found at Err is novel to our palates.  We were informed that these dishes might be atypical for a Bangkok restaurant, they are actually traditional Thai fare that can be found all across Thailand.  Traditional or not, the dishes were certainly very enjoyable.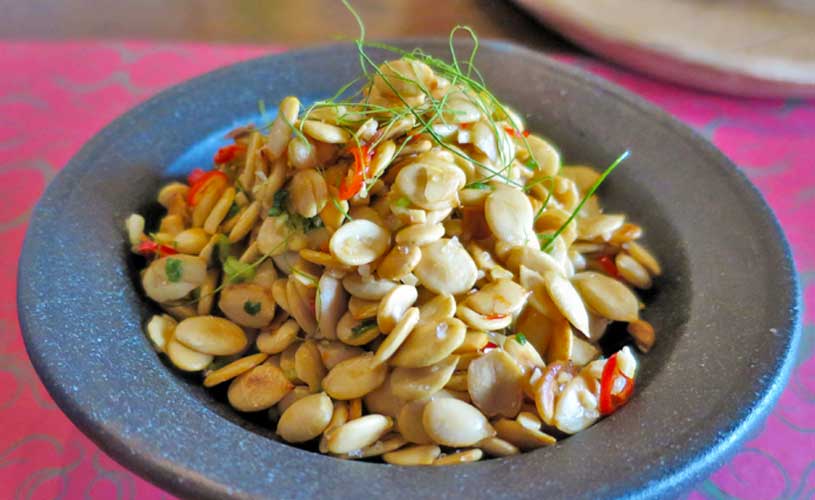 Take this toasted watermelon seeds with kaffir leaves for example, it might seem completely underwhelming but the taste is immense.  Crunchy, fragrant and savoury with a tinge of tanginess and spiciness, this dish certainly whetted  our appetites right at the get go.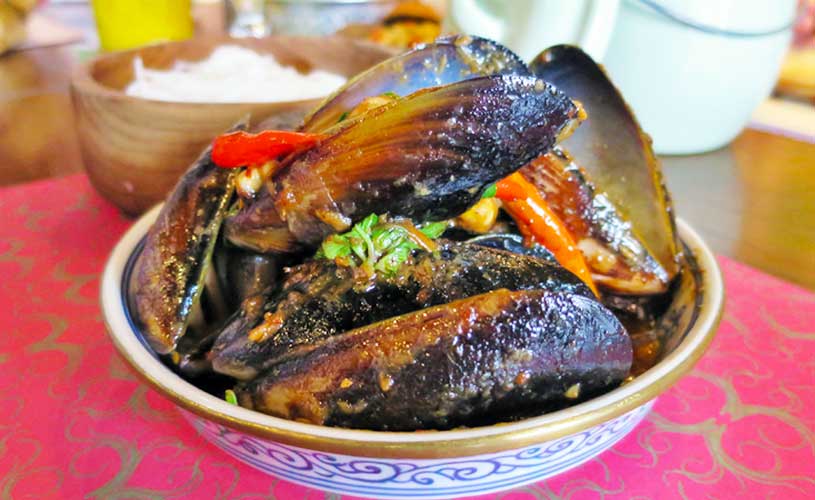 A Thai reader informs us that mussels consist of a major part of Thai cuisine, especially in the seaside areas.  It is this sort of knowledge that reminds me how you can never fully know a cuisine even if you eat it often.  I do not see mussels often in Thai foods but was corrected promptly of my myopia.  That said, the flavours the spices conferred to the mussel flesh at Err. are without a doubt, of very Thai origins.  Mussel-lovers, try out this Stir-fried Mussels with Chilli Jam and Thai Basil.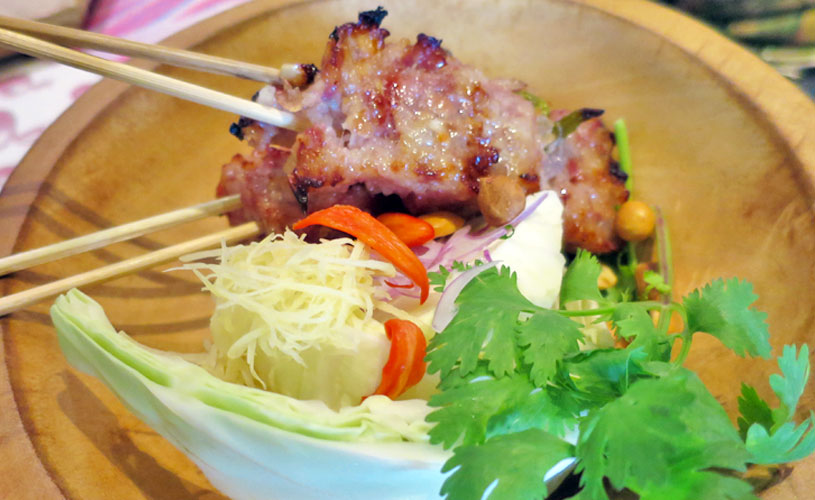 The Chicken Satay with Cucumber Relish, Peanut Sauce & Toasted Brioche is a fantastic dish for the protein option.  Certainly well barbecued, the chicken satays are amazing bites paired with their cocktails.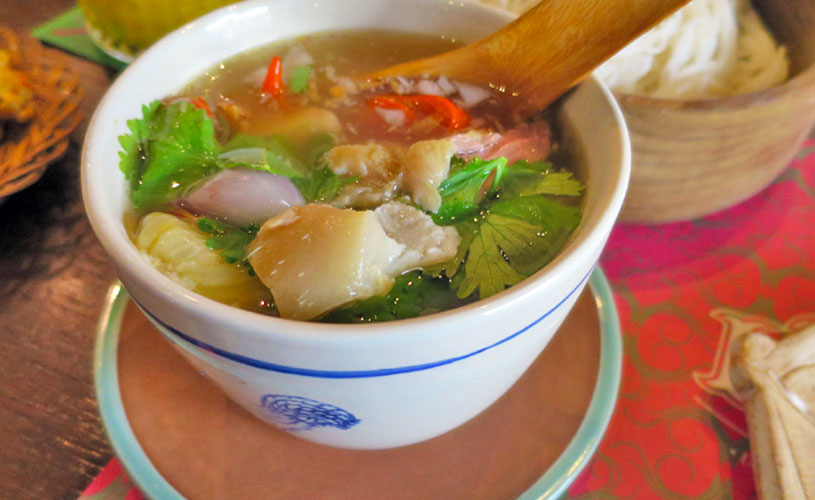 I love Tom Yum but was educated recently that Thai food is a lot more than what Tom Yum has to offer. Still, it is an important ritual for me as it is something I find comforting.  Needless to say, Err. did not disappoint us at all. The soup was mellow with the spiciness and tanginess playing out well together when you pour the soup down you throat.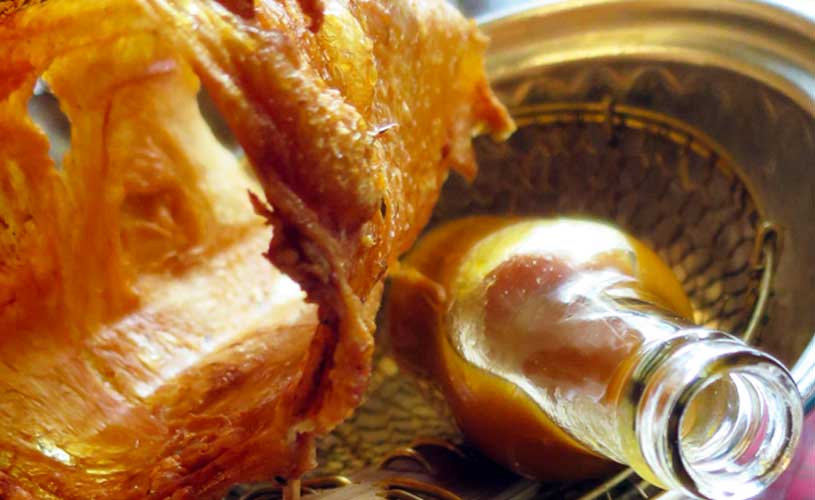 This dish is called Chicken Movie with home-made See-ra-cha  and in actual fact, what you are seeing is deep fried chicken skin.  Completely crispy and amazing.  Do not hesitate to order seconds if you want more.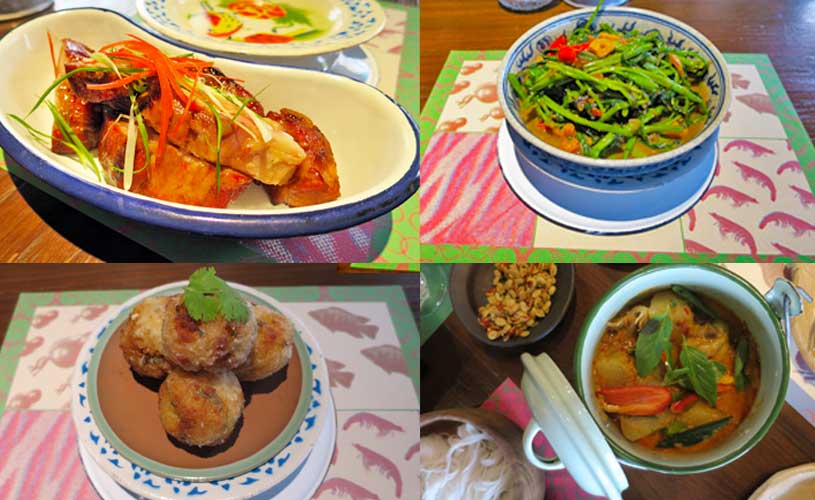 We had a go at a few of their other dishes from their meatballs to their red curries.  for Thai food in Bangkok, Err. manages to create a consistent standard among all the dishes in the menu.  Flavours are storng without being overpowering and at completely manageable portions.
Wonderful Concoction for the Worldly Drinkers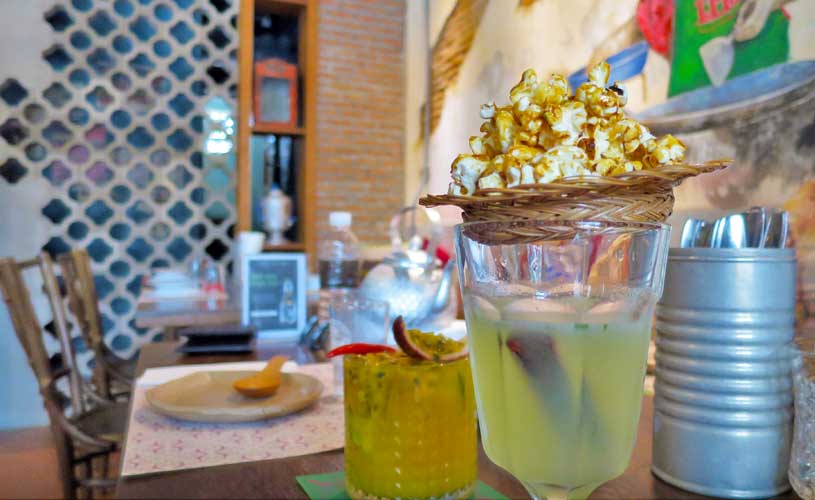 We had various cocktails at Err and were very surprised to the level of attention the bartender paid to each and every cocktail is apparent in its design as well as taste.
Wonderfully Eclectic and Balanced Interior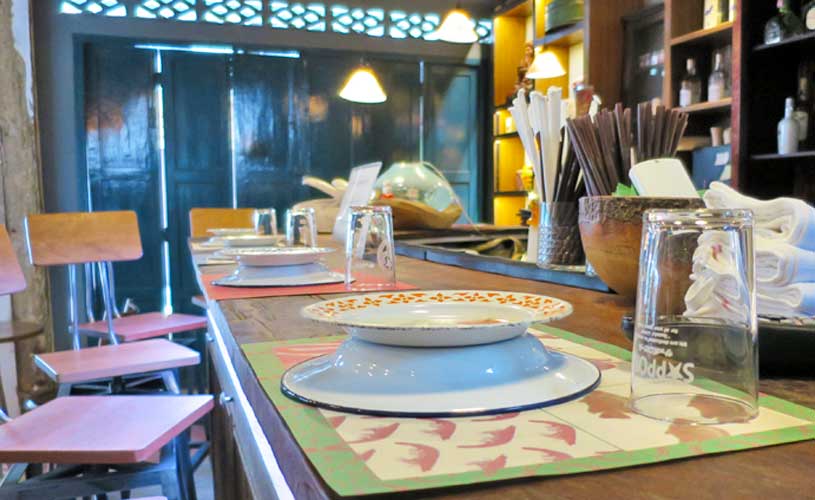 The design and planning of the space is fantastically eclectic as it creates a very nice and friendly environment not just for the patrons but the staff there as well.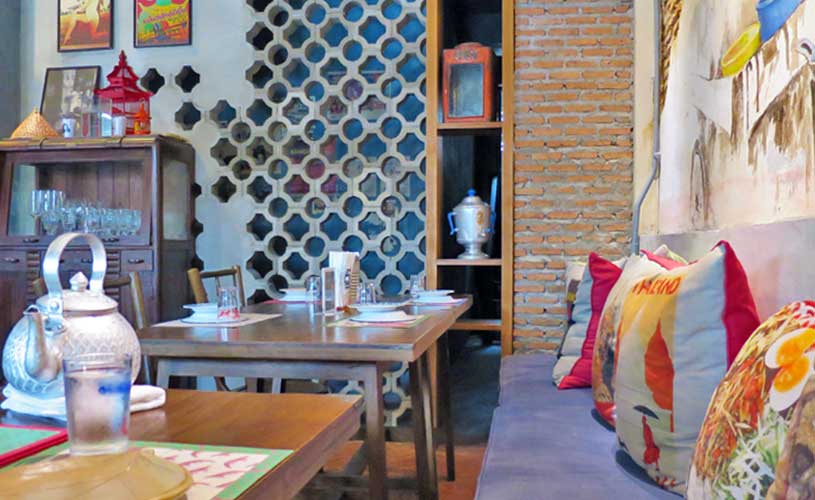 Splashes of colour adorned the interior of the space.  Within this space is a wonderfully curated number of furniture pieces and furnishing.  Certainly, the joyful vibe created was not an accident but a product of thoughtful design.
Review Rating: 7.5/10
394/35 Maha Rat Rd
Phra Borom Maha Ratchawang, Phra Nakhon
211/8 Chakkrapatipong Road
Bangkok 10200, Thailand
Tel: +66 2 622 2291
Hours:
Lunch: Tuesday to Sunday, 11am – 3pm
Dinner: Tuesday to Sunday, 6pm -11pm
Closed on Monday
Directions