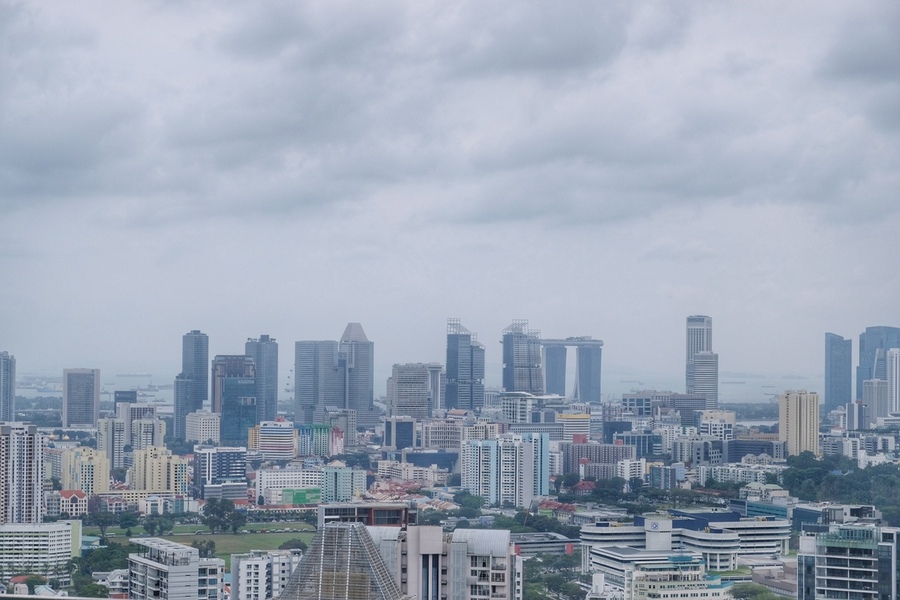 Courtyard by Marriott Singapore Novena – Experience life in a bustling suburban district
Within a stone's throw away from the vibrant Orchard Road , and Singapore's Botanic Gardens, Courtyard by Marriott Singapore Novena are highly connected to train lines and bus routes that extend outwards into the city centre – making this an excellent choice for the next generation travellers. It is centrally located at the threshold of the Health City Novena, providing a gateway to Singapore's top healthcare centres.
Modern art aesthetics, communal socializing
The largest brand, by distribution in the Marriott International portfolio, is introducing Singapore to an invigorating environment that inspires modern travellers to be at their most creative while traveling. Guests will feel welcomed the moment they step into the stylish and inviting lobby, designed with communal tables and incredibly artsy modern design.
Service is extremely polished in this spanking new hotel. From the front of house throughout, everyone was committed to bringing a smile.
Space out in white-washed, light colored interiors
Under Marriott International portfolio, the rates are set affordable for each room type and Advantage Purchase rates are typically 15% (20% for Marriott Rewards members) off the rates. The room rates start from S$280++ for a Deluxe City View. Our Premier Skyline Room is set at S$320++.
The room gave a good sense of space, mostly with clever design. It was rather spacious, you could just kick back and relax for some good afternoon reading.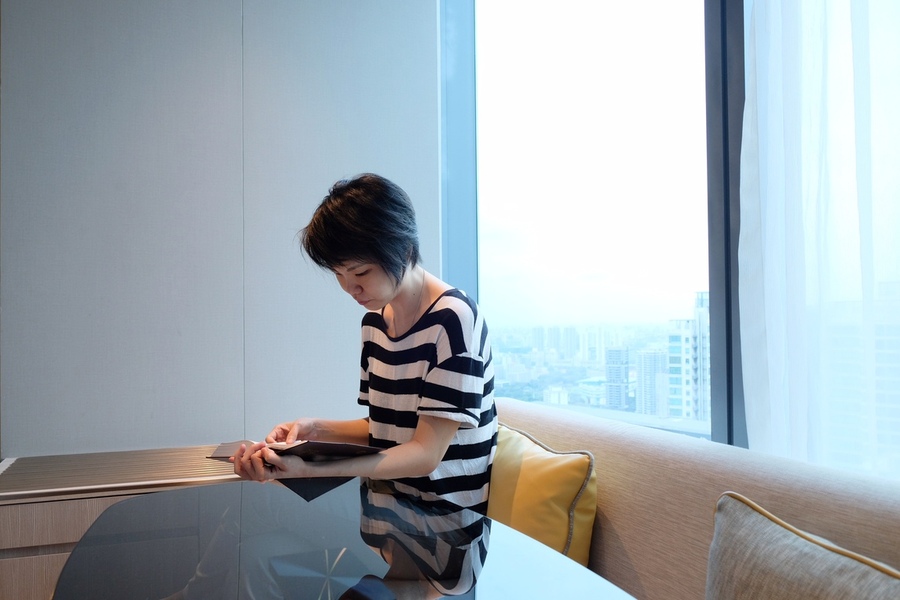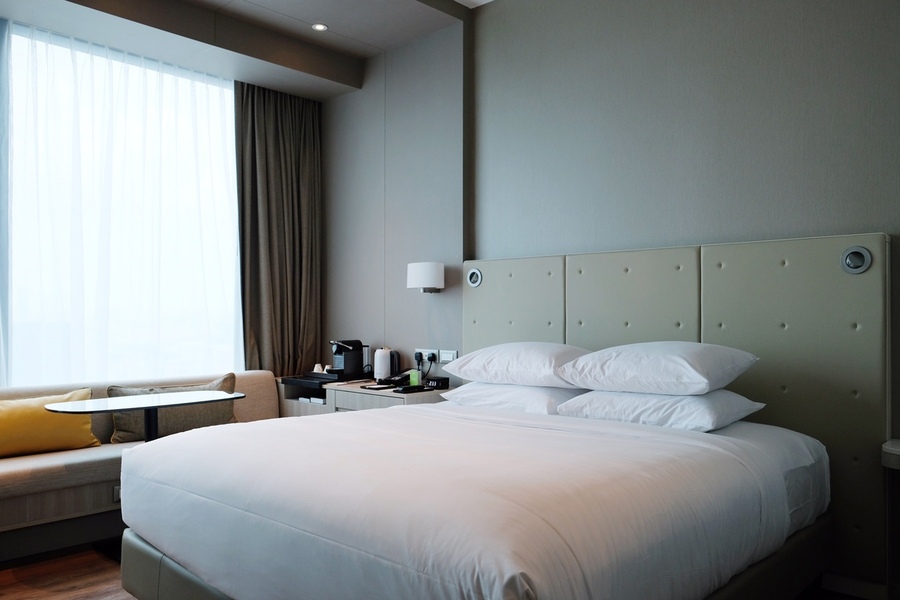 A rain shower and generously sized bed were the highlights for me. The downside of living here is that you will have to stock up drinks and snacks from the lobby.
Experience the beautiful landscape on 33rd
The infinity pool bears the heart of the city landscapes and night lights. Located at 33rd floor, you can take a dip in the lap pool or enjoy handcrafted cocktails and tasty sharing plates from the Urbana Rooftop Bar.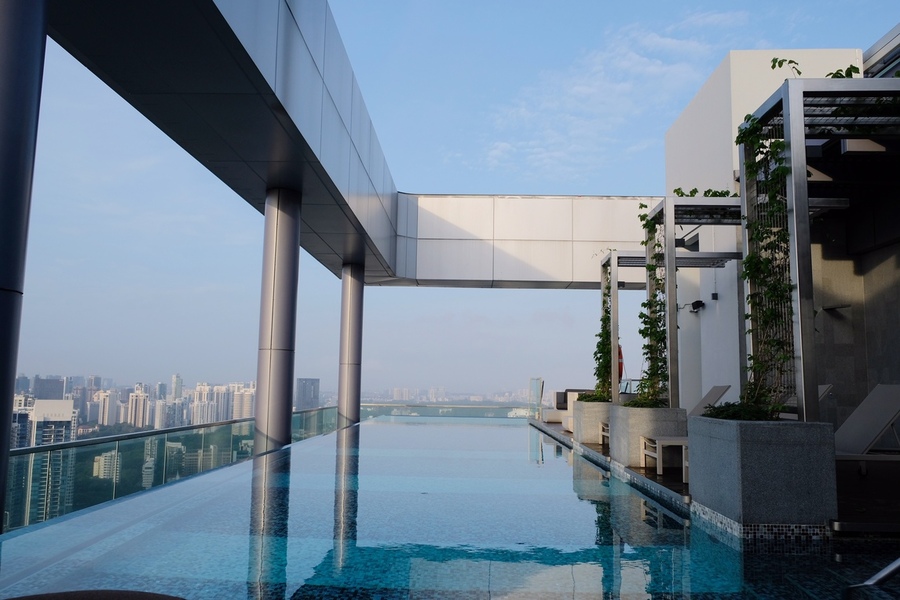 From a lap pool, a gym, and other recreational activities, you can find a a good spot and work with a magnificent view. This space was definitely my favourite.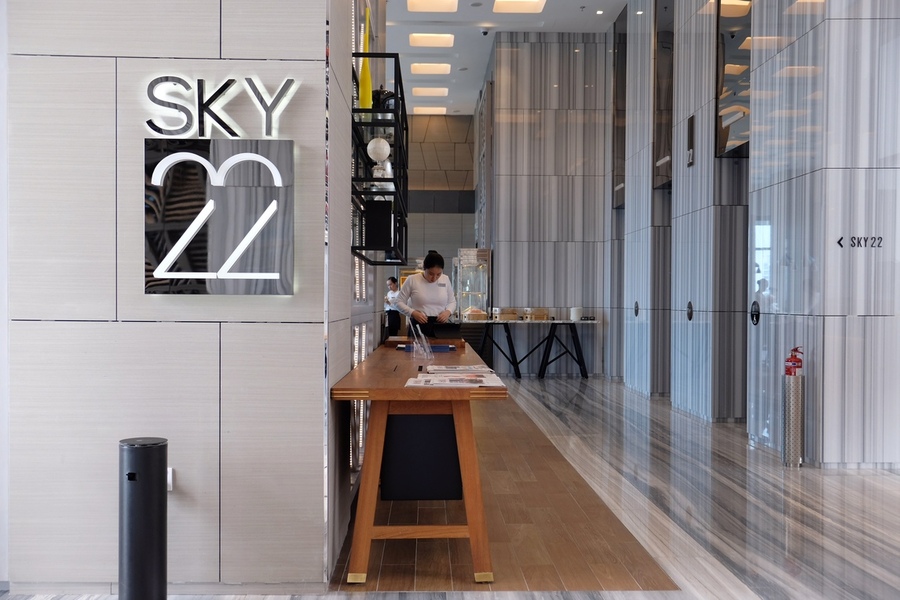 Whipping up a gastronomic experience at Sky 22
Guests can enjoy gastronomic delights at Sky 22. The all-day dining restaurant is offering a mix of wholesome culinary curation and distinctive Singaporean dishes.
Containing quality use of ingredients, the dinner buffet spread is an eclectic mix of everything. In a relaxed deli-style setting, you can enjoy a good bowl of laska with local touch or go for homemade desserts and gourmet coffee. From my personal opinion, flavours of the dishes will need a tweaking.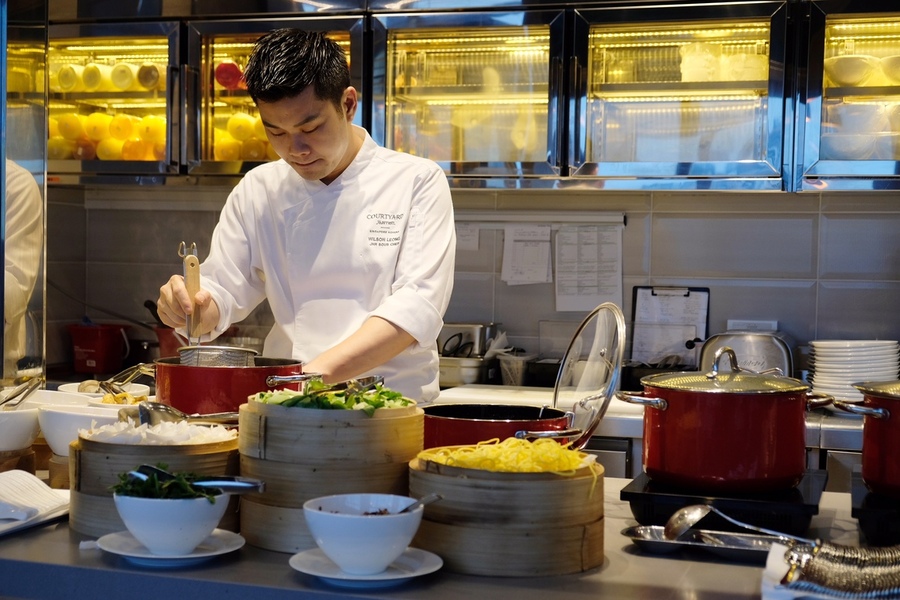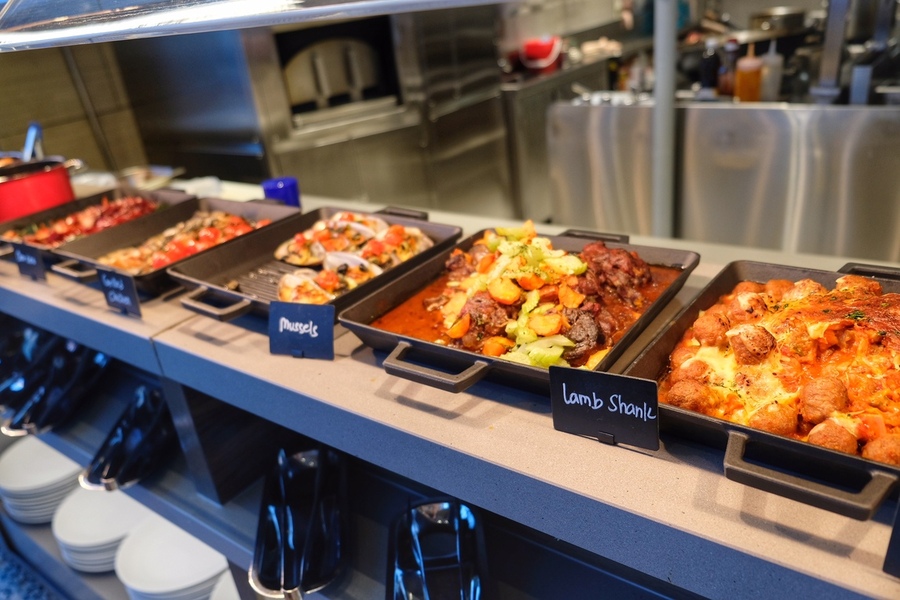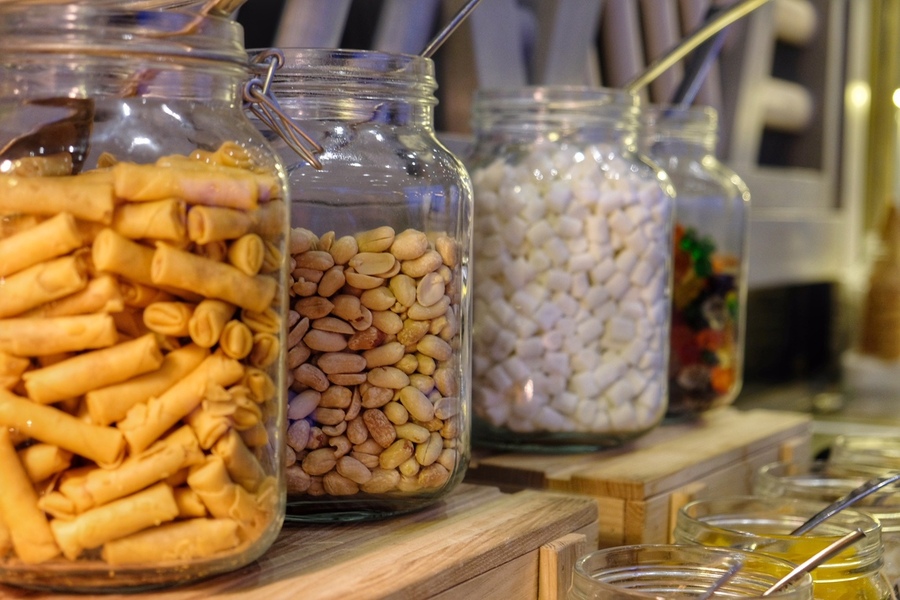 Available from 2nd April, you can enjoy Semi Buffet (Sunday-Thursday): $30++ or Dinner Buffet( Friday-Saturday): $48++. The semi buffet dinner at Sky 22 offers a more comprehensive selection compared to lunch. On Friday and Saturday, expect Asian inspired specialties such as Beef Rendang, Braised Pork Belly or fresh Steamed prawns.
Verdict
Being a brand new property, it definitely helps with nice overall feel of newness. Most importantly, the service staff is trained to offer top-notch service where they are always ahead of your needs.
It was a pleasure to review the property, and I'm definitely looking forward to my next stay.
Hotel Rating: 7.5/10
99 Irrawaddy Road, Novena · Singapore 329568 Singapore
Phone: +65 63782040
Website: http://www.courtyardsingapore.com
Nearest Station: Novena