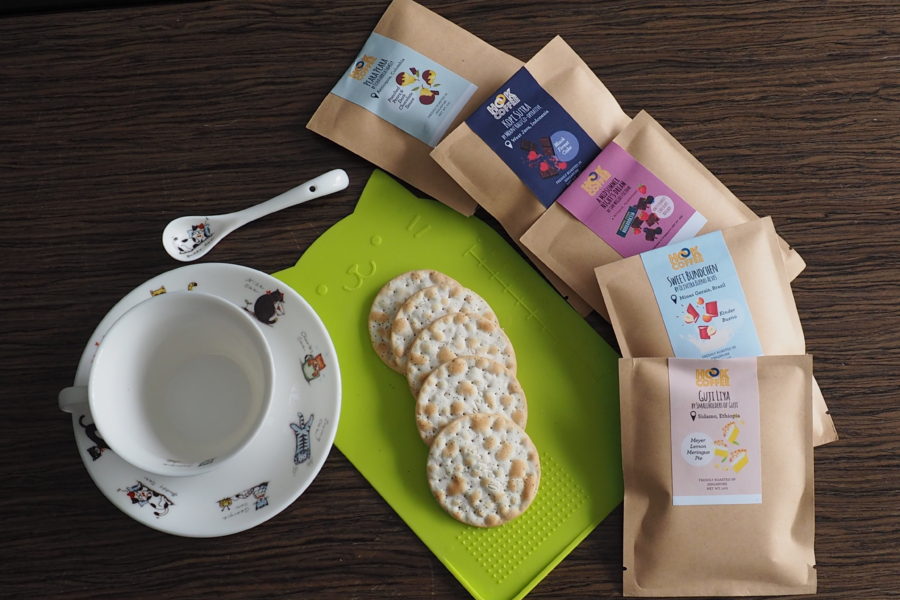 Curious to find out about artisanal coffee products, I quickly took out my phone and started typing "artisanal coffee in Singapore" on Google search. And, I get myself hooked for this legendary but new brand called Hook Coffee.. best of all, you can have them delivered to your doorsteps.
Hook Coffee mails specialty coffee through flexible and user-friendly subscription service
Hook Coffee works perfectly for early risers and working executives. Simply naming their coffee products with unique names, it serves a varied menu of specialty coffee through a flexible and user-friendly subscription service.
At the online check-out, customers can use Hook's Coffee Calculator to choose and manage the frequency of deliveries based on their coffee consumption, so they don't have to worry they'll be getting more than they need, or worse, running out mid-week. The coffee calculator is applicable to all brew methods, even for the pods consumers.
Hook tailors the roast profile to each batch of beans to bring out the nuanced notes and optimize the taste of the various coffees.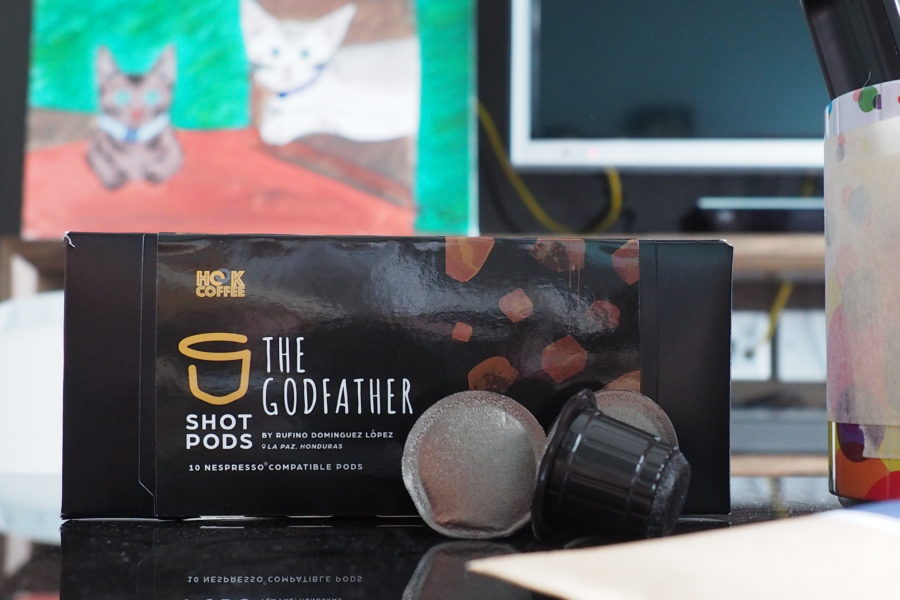 Nespresso-compatible pods that are totally awesome
Yes! I love the Nespresso-compatible pods from Hook Coffee! Perhaps, it is one of my favorites. I love the consistency in their well-roasted blend and strength in taste. Whenever I am in office, I always make a cup of coffee with a shotpod of The Godfather.
Good news for all corporate companies! You are able to select your plan and order with Hook Coffee. It believes in helping to build more motivated, productive and bonded teams. Check out Hook Coffee's corporate plans.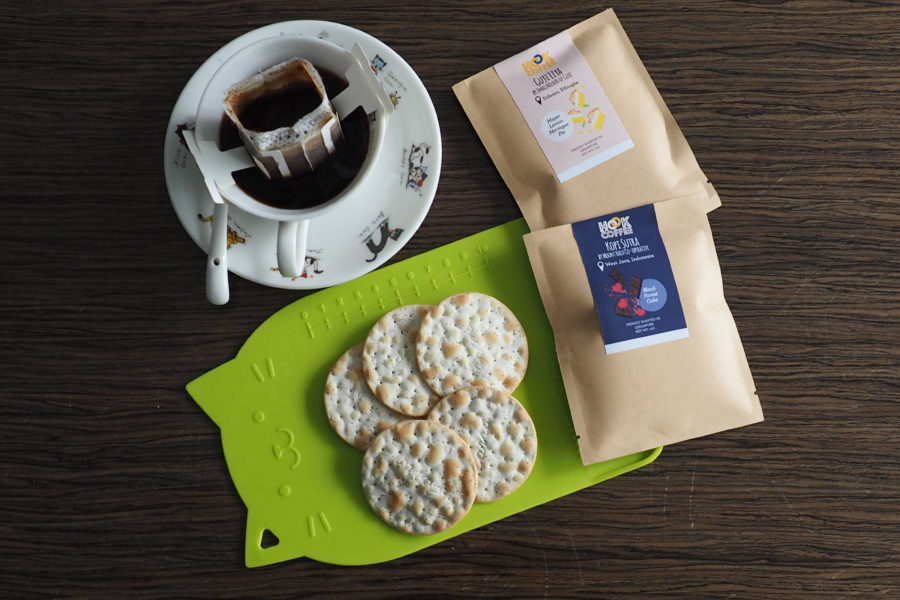 Having your caffeine fix with unlimited options
For new users, you will be pampered with many good choices. You can choose and try Hook Coffee's subscription service by ordering them as freshly roasted coffee, drip coffee bags or shotpods. We tried and tested some of the flavours..
Peara Peara, poached pears and dark chocolate sauce. Surprisingly, you will find yourself indulging into the good fragrance of the chocolate sauce. The coffee turns out to be very light and fragrant.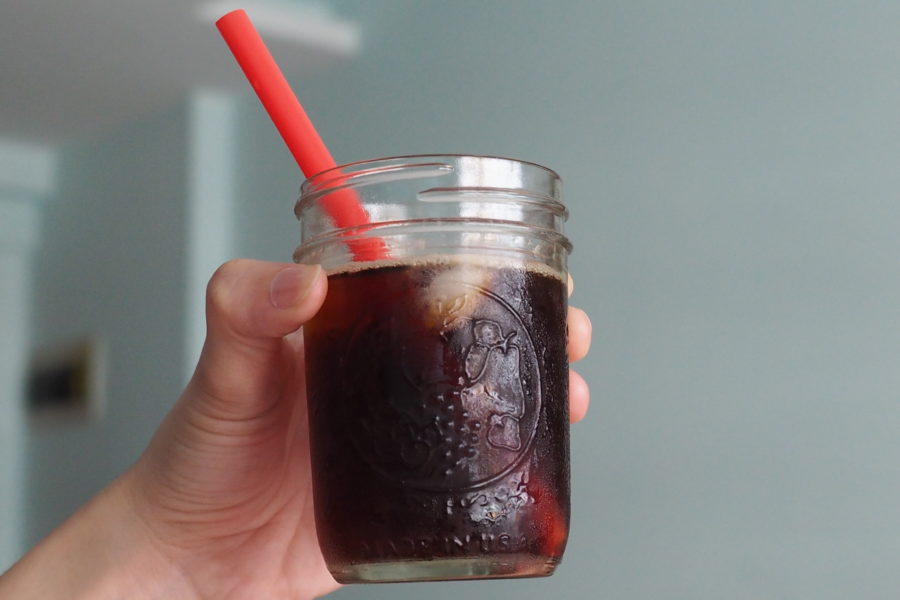 Sweet Bunchen, Kinder Bueno. The name says it all. We make a cup of iced coffee with this flavor and the outcome is very fantastic! The coffee fragrance is consistent but much stronger, flavorful. Additionally, there is a good hint of chocolate from the iced coffee.
Guji Liya, Meyer Lemon Meringue Pie. It persists deep into a smoothly balanced finish while it is served with a zesty flavor.
There are other awesome flavors like their A Midsummer Night's Dream (Forest Berries Chocolate Roulade) and Kopi Sutra (Black Forest Cake).
If you love to try out these artisanal coffee from Hook Coffee, start your plan right away with a subscription fee as low as $14 or $18 for a one-off. They are available online at Hook Coffee.
Review Rating: 8/10
[GIVEAWAYS]
WIN Hook Coffee drip coffee trial packs!!
Like both Hook Coffee & AsiaStyleAsia Facebook Pages and share the post!
Comment 'liked and shared' in the post's comments section
Answer the following question: How would you enjoy Hook Coffee drip coffee bags with? We will pick the best answers!
Contest will end on 23rd October 2016, Sunday! 3 winners will be picked! Email your answer and details (name, contact number, email) to asiastyleasia@gmail.com! All Hook Coffee drip coffee trial packs come with 5 flavors.