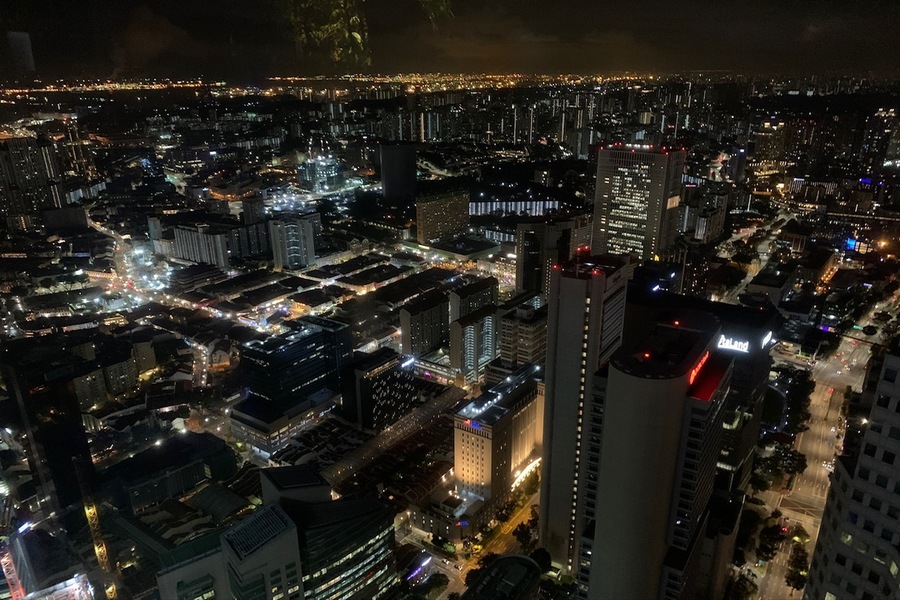 The essence of progressive Australian cooking can be savoured in every dish of Stellar at 1-Altitude's signature 'Elements' Menu, the exceptionally interesting nine-course gastronomic adventure. Ride through 62 floors and enter the grand entrance where the sensual fine dining mood will put you in place for just about anything. Come and experience the unfolding palatable elements of a good meal.
An Unforgettable Dining Experience
The beautiful interior of Stellar will have you bowled over. It's timeless and time-honored. The gorgeous evening sky view lends an intimate feel to the dining atmosphere.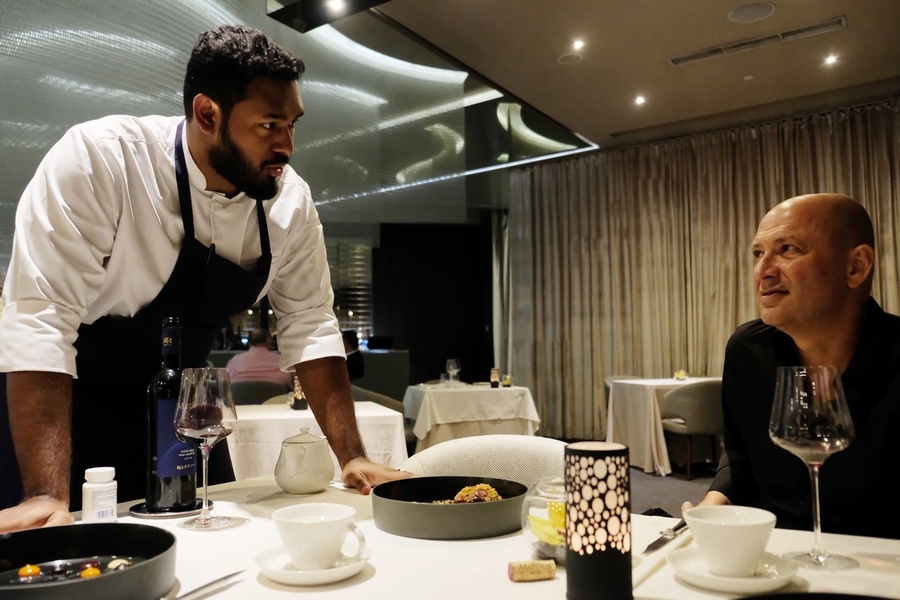 To elevate the guests' dining experience, Chef Isaac Henry's cooking reflects a lot of character and innovation.  The menu evokes a sense of global influences – epitomizing the heart of Progressive Australian cooking – and flavours brought about by the fresh seasonal ingredients featured in each dish, the underlying tone is distinctly Australian.
A recommended feature at Stellar is the 9-course set (S$228++). Wine pairing is available at an additional S$108++. Here are some stellar highlights of the meal.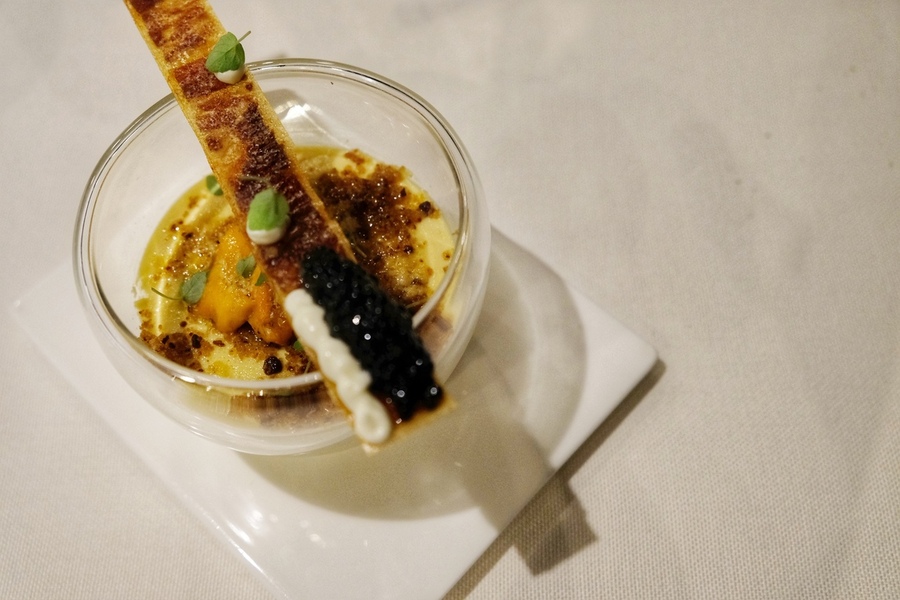 Uni and caviar is a good way to lighten up your meal. The Sturia vintage caviar piques your taste buds as they complement with the sea urchin and Iberico.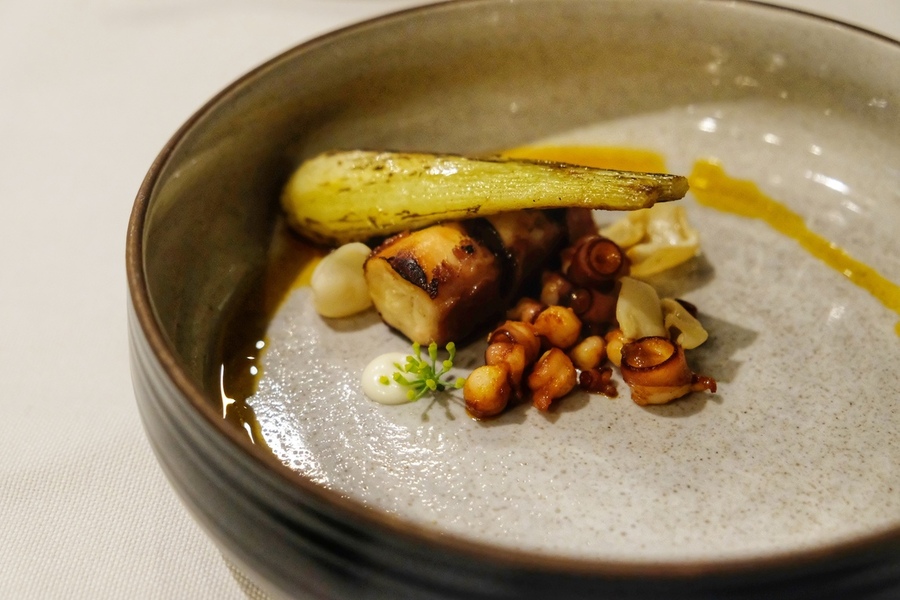 Sea and Tea's flavours are slightly stronger and heavier though its small size will suggest otherwise. The octopus and squid left the dish with a good crunch. The flavours are bold and lingering.
Stellar at 1-Altitude can literally feed your hunger, together with your dining adventure. There's a lot of curiosity and anticipation as one continues his or her dining journey here.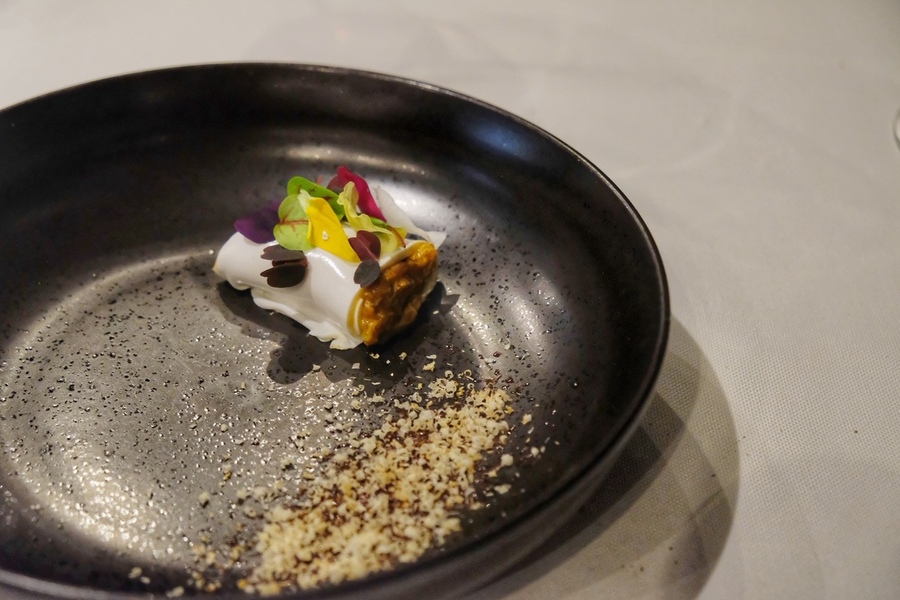 With a little swing of cute name over a dish like Rabbit in the Blanket, what will one really expect? This dish is an ensemble of beautiful colours and textures. The rabbit meat is equally tasty as it has retained a right level of moisture and texture.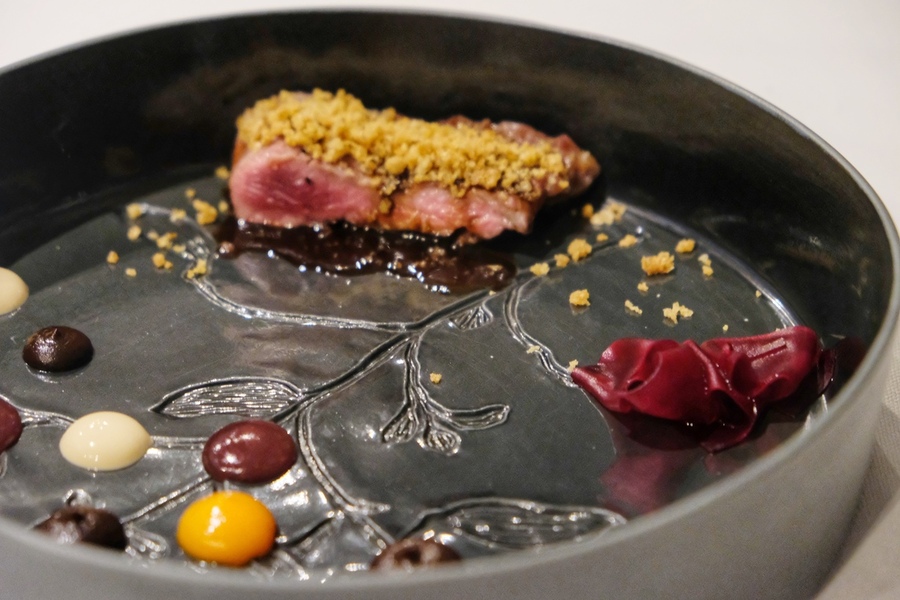 A Saucy Pig is a dish of pork pluma, elevated with dashes of carrot, yoghurt, cranberry and more. It's definitely another good main to whet your appetite.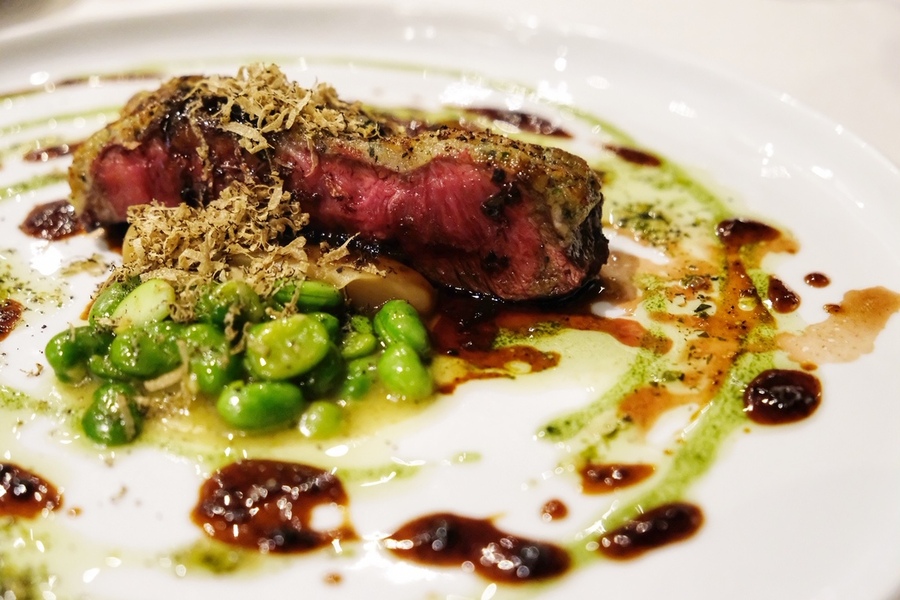 The other main  A Cow in the Garden is stoked. It's managed so efficiently to have the meat tender yet slipping off the plate easily. It gets a swing of everything like bone marrow, Naruto sweet potato, legumes and truffles.
The meal ends in a creative way of presenting their elegantly crafted dessert creations.
Verdict
At Singapore's highest restaurant,  the dining experience at Stellar is paramount when it comes to crafting unique dishes that represent quintessential, progressive Australian cooking.
Menu Rating: 8.5/10
Stellar at 1-Altitude (Map)
Level 62, 1 Raffles Place, 048616
Reservations: +65 6438 0410 or via Chope
Hours: Mon to Fri 12nn to 2pm and 6pm to 10pm | Sat & Sun 6pm to 10pm