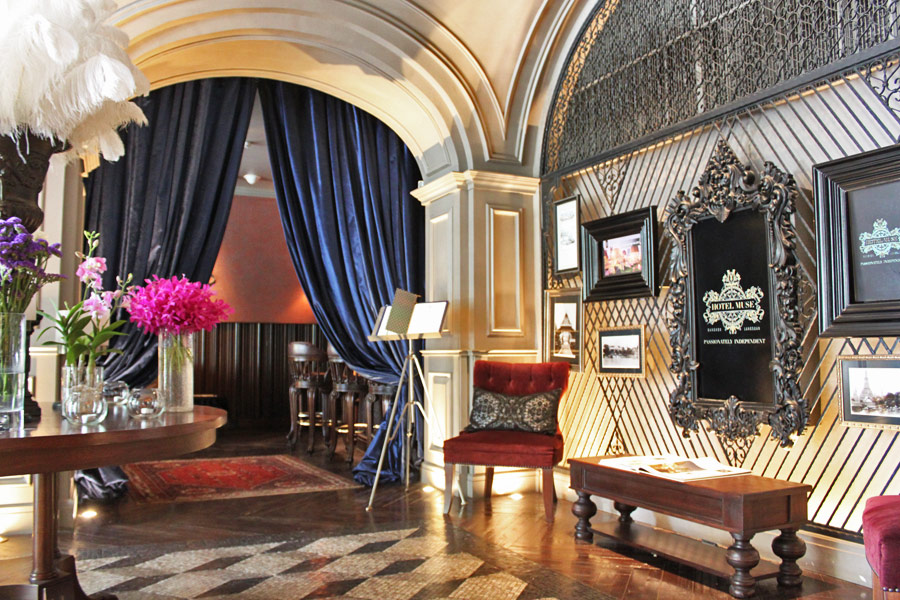 Hotel Muse Bangkok: 5-star hospitality in baroque style
A grand entrance greets you with dramatic picture frames encircling the latest LCD screen that changes its facade infrequently. A waiting area, and a lounge with theatrical blue drapes to lend some opulence – Hotel Muse Bangkok most certainly knows how to stage a welcome.
And we particularly loved how the welcome drinks had the option of alcoholic beverages…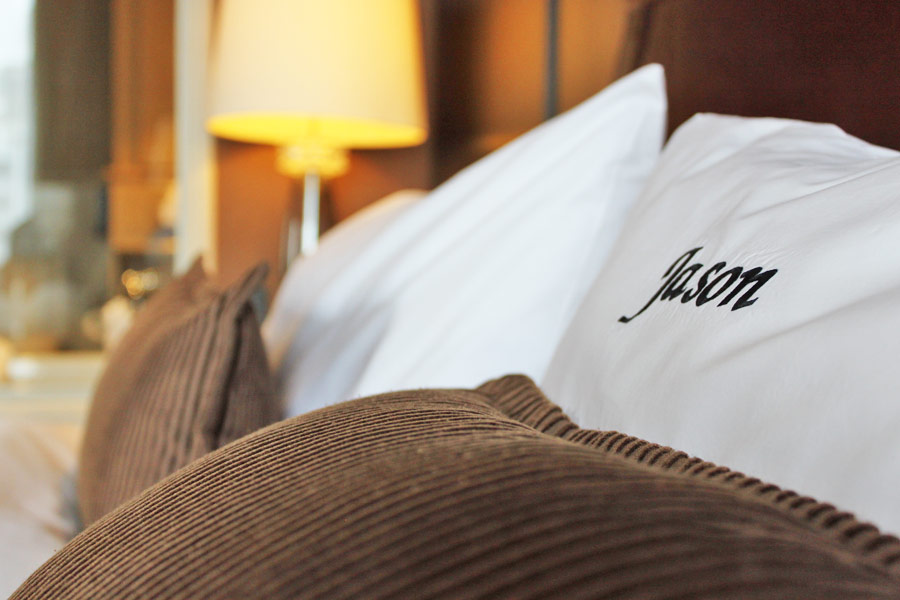 Opulence with a smidge of warmth
For the longest time, Hotel Muse Bangkok has been well-known for their 'darker' preference in terms of architecture. Referencing baroque-style interiors that typically draws a darker, deeper colour palette across the board, Hotel Muse has seemingly etched out a suitably warm feel, that's rather 'cool' at the same time.
And I don't know if they do it for all rooms, but just for our review, we had pillows embroidered with our names for that extra touch of service attentiveness – something we've never experienced before.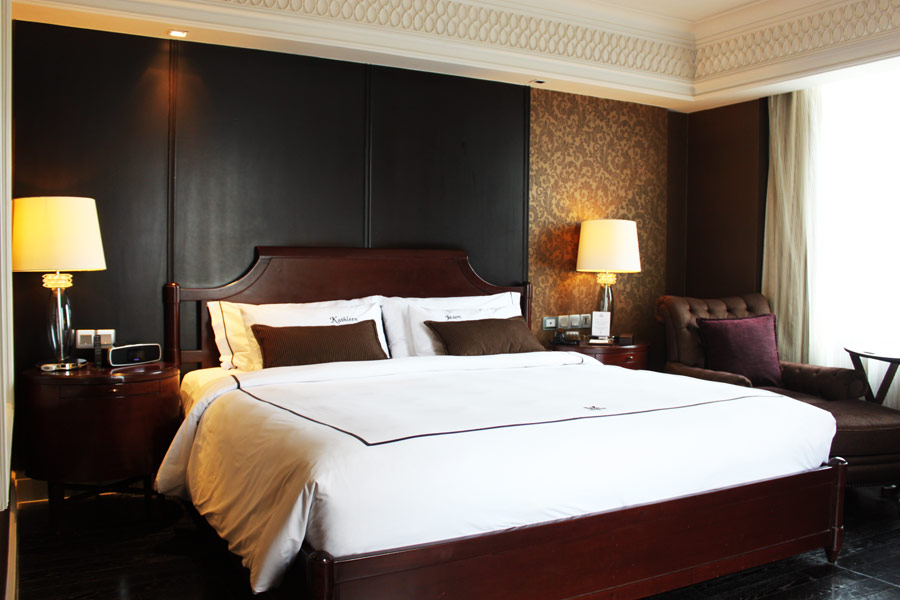 The Jatu Deluxe Room boasts a separate bathtub and shower, and Shanghai Tang toiletries for that extra posh feel on top of the marbled vanity counter top.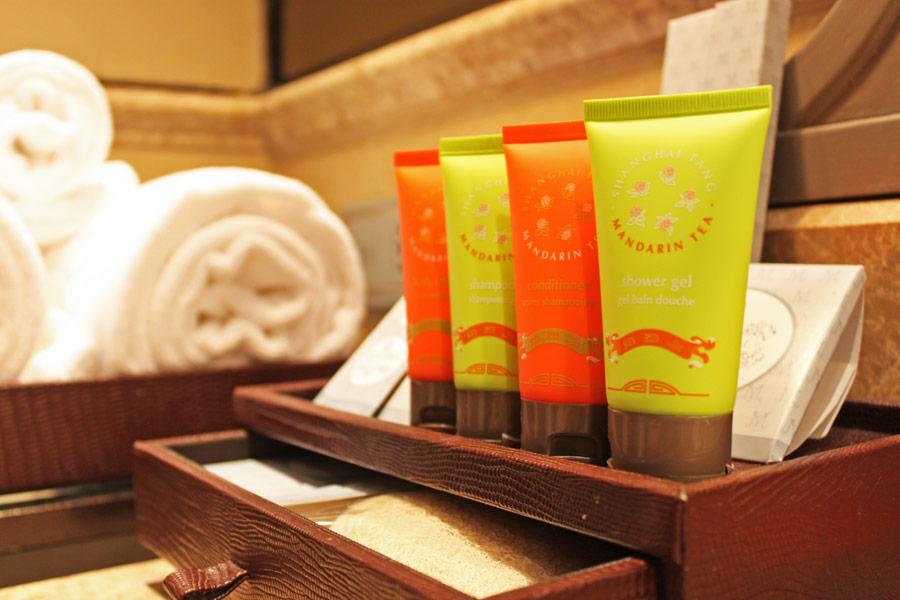 Clearly, a lot of focus was put into the bathroom making it a retreat that's private, yet with a cosy feel despite the larger than usual size. The use of glass panels as separators across definitely helps with extending the spaciousness of it.

The turn-down service was pretty nice too, with a sweet treat of chocolate chip cookies to go along with it. It made a really tasty supper snack…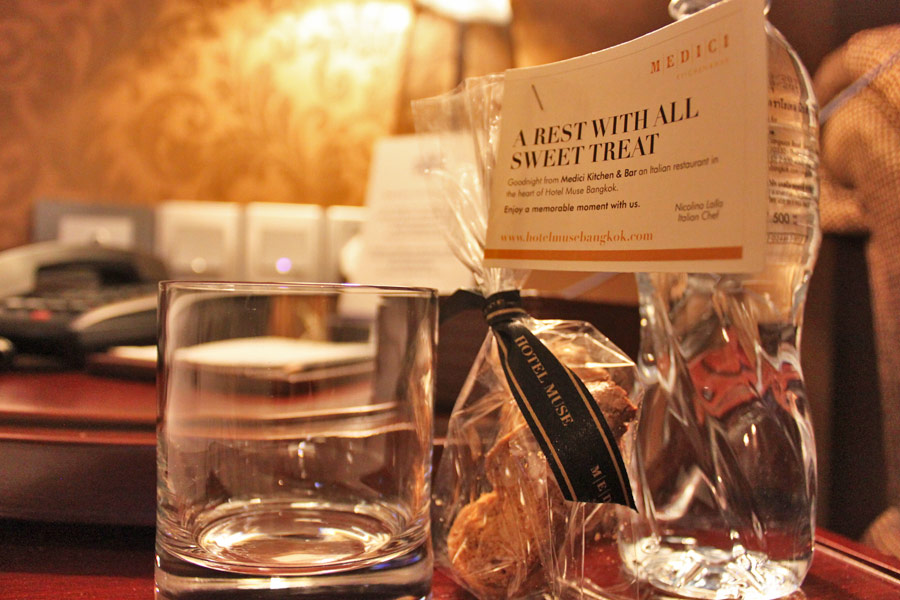 Speakeasy Bar – A classic rooftop bar with a view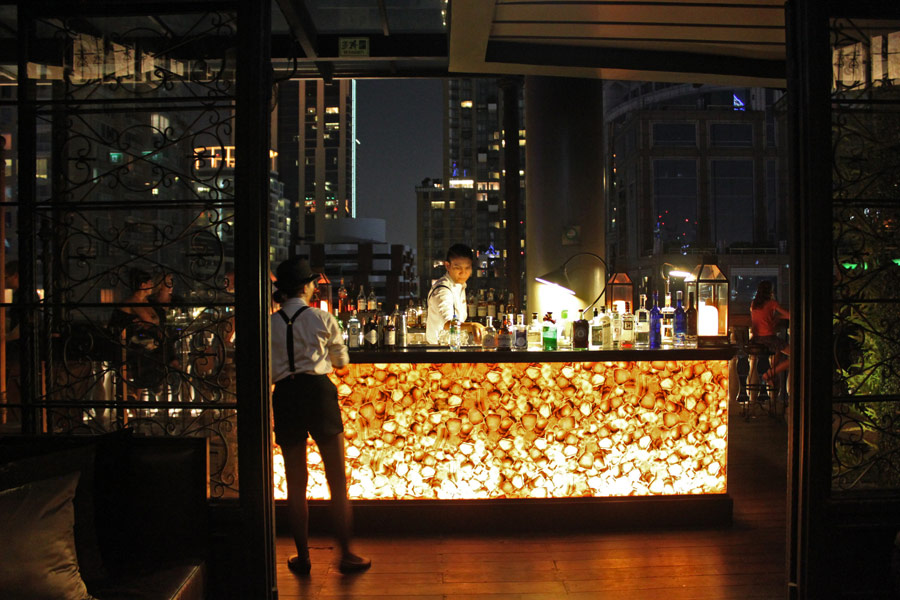 The Speakeasy Rooftop Bar is helmed by Lersak Jamkadsin, an experienced mixologist with a long list of certifications from the prestigious Diageo Thailand, The Bole Academy, and many more.
We tried the classic Manhattan and loved the bold flavours, laced with bitters to bring out the sweetness of the whiskey. The bar is made of several different sections, some more private than others with comfortable leather armchairs for smaller group gatherings.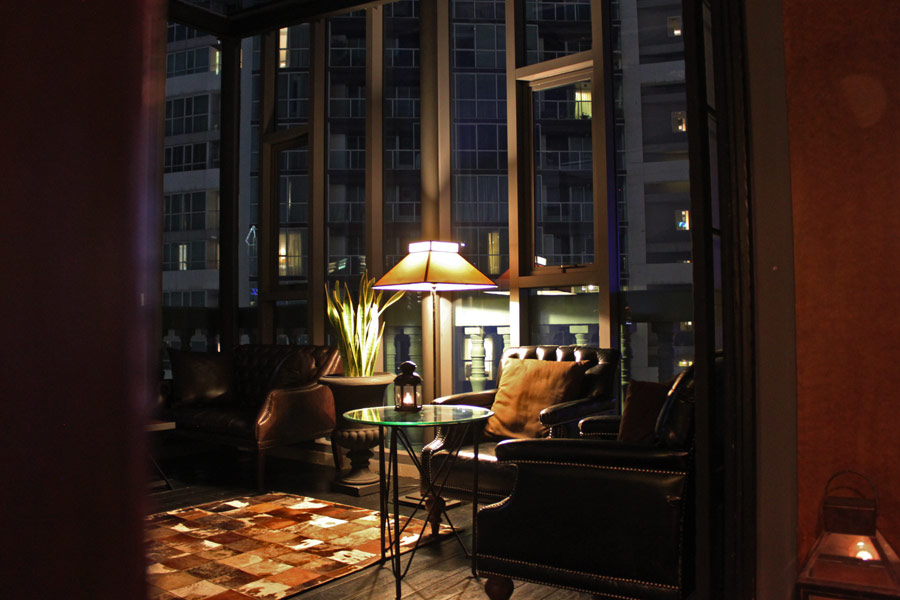 Breakfast at Babette – Thai meets Continental
Restaurant by night, bread bar by breakfast – Ok, they serve more than just bread. Babette hosts breakfast for hotel guests with a spread that I looked forward to every morning.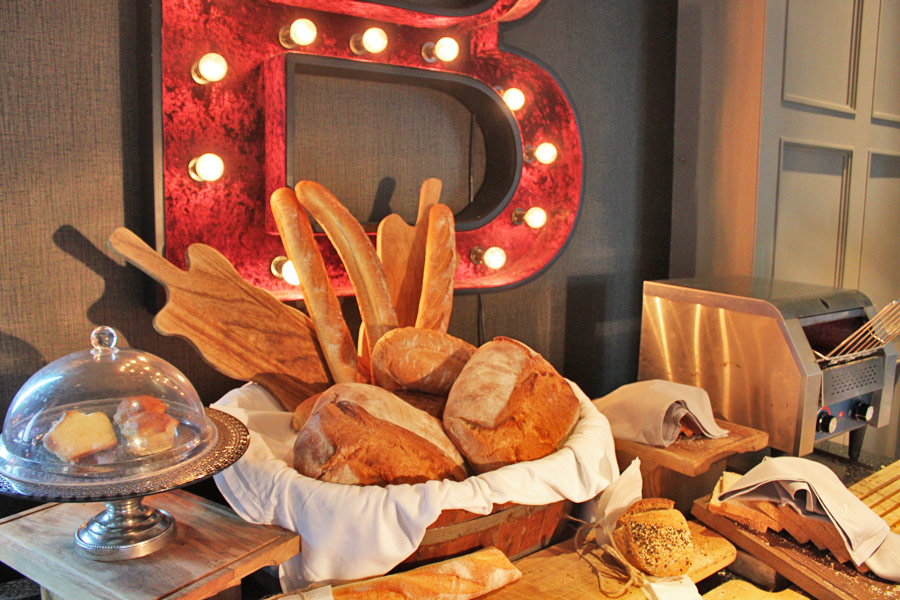 A wide array of Western fair throngs the buffet line with a smaller but sophisticated Thai hot food selection. I particularly looked forward to the carbohydrates every morning because they first started with Pineapple Rice, then a Paad Thai, and then a Fried Vermicelli.
Along with it came other Thai favourites such as Chicken with Cashew Nuts, Beef Green Curry, and the list goes deliciously on.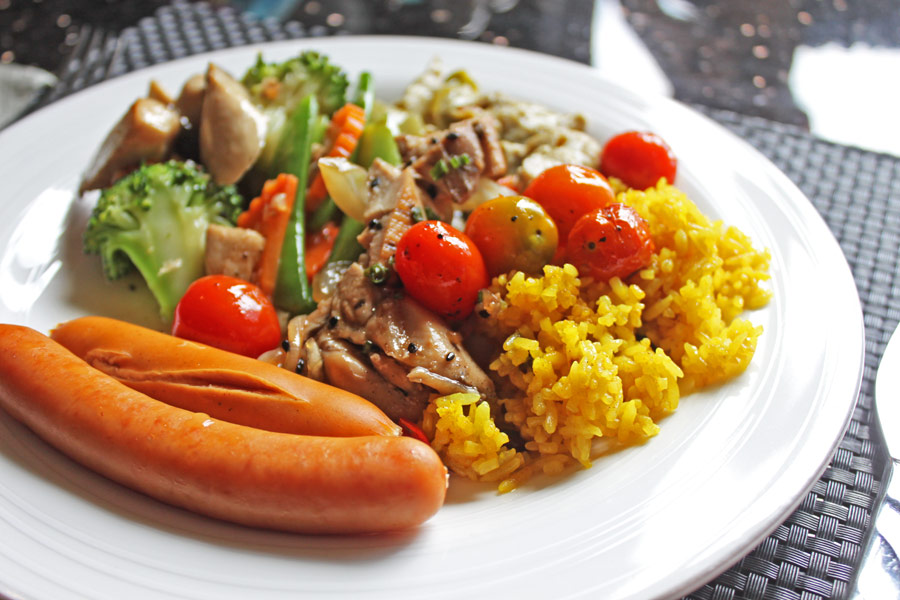 I don't know if it's a coincidence but Bloody Mary counters seem to be a common occurrence at breakfast tables across Thailand, such as our encounter in Sala Phuket. A refreshing favourite for the alcoholic, or one who's recovering from a hangover the night before perhaps?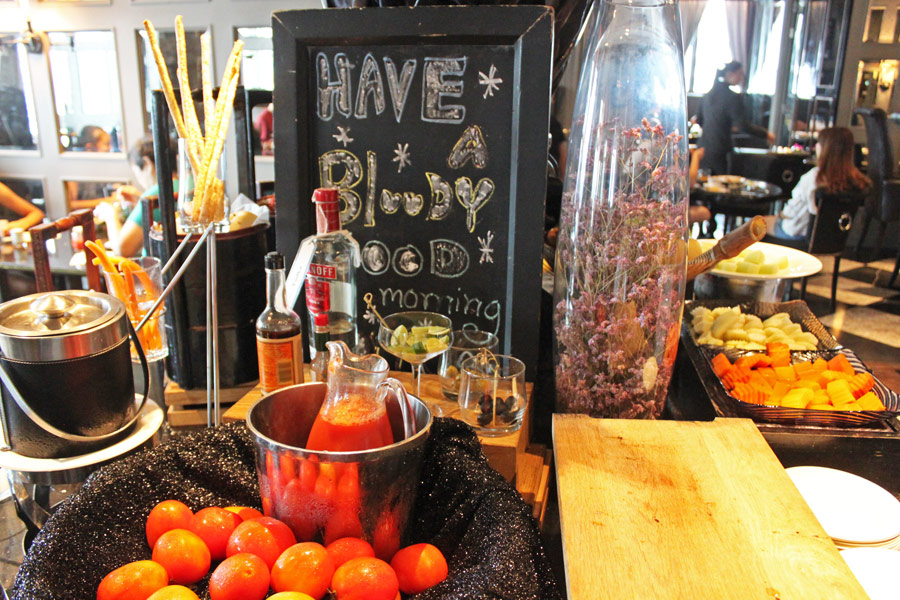 Langsuan's a pretty upmarket neighbourhood decked with high end condos and several great restaurants in the area – notably Asia's #1 restaurant, Gaggan's a stone's throw away. But do make a reservation as the wait can be by the months, if you're unlucky.
If you're into massage, there's a healthy pick of massage parlours in the area, for the budget conscious to those who are willing to live a little.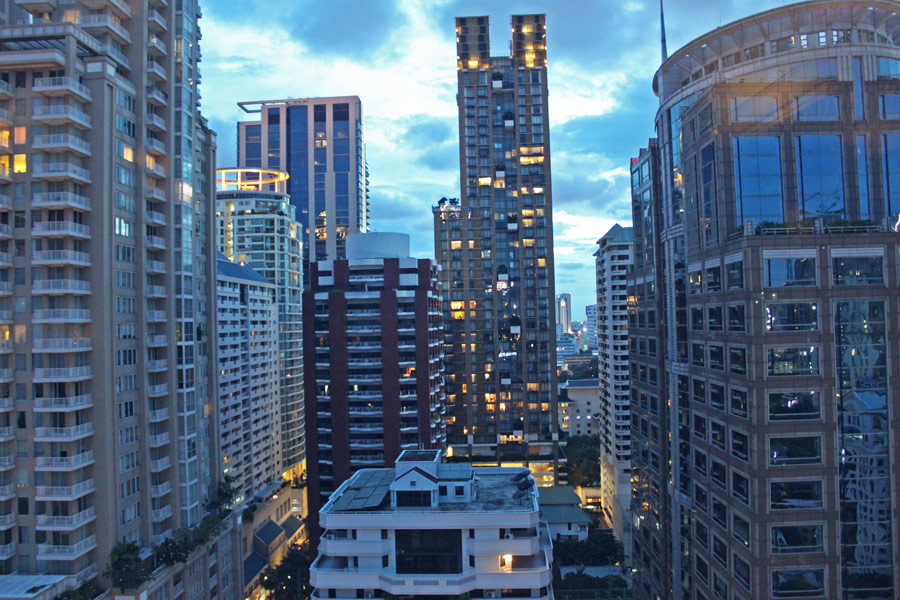 Verdict
Hotel Muse isn't the most affordable but the luxury finishing and intriguing architecture gives it a character that you need to experience personally. Service standards are topnotch and evidently, more effort is put into sprucing the rooms and suites than the other amenities to elevate the accommodation experience.
The evening lounge serves really good canapes, delicious cocktails and wine though – so be sure to add that to your list of add-ons for that extra pampering during your stay.
Hotel rating: 8/10
55/555 Soi Langsuan, Lumphini, Pathum Wan, Bangkok 10330, Thailand
Reservations: Via their website or call +66 2 630 4000
Nearest BTS station: Chit Lom