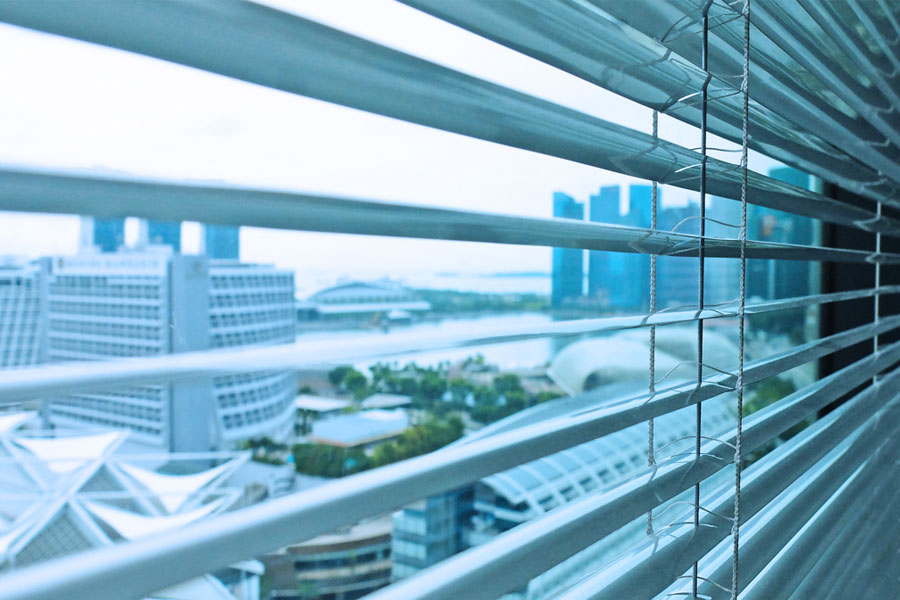 JW Marriott Singapore – Hipster arts district, distinctive high living
The first of Marriott's premier line – JW Marriott had finally landed early this year at the South Beach Quarter, one of the city's latest buzzing, bustling centre nestled within our arts and cultural district.
Within a stone's throw is the National Gallery which took over the Old Parliament Court, and Arab Street, an eclectic mix of old and new world charm set against the old Arab quarter. Above and beyond the accessibility of the location, JW Marriott Singapore is highly connected to train lines and bus routes that extend outwards into the city centre – making this an excellent choice for visitors.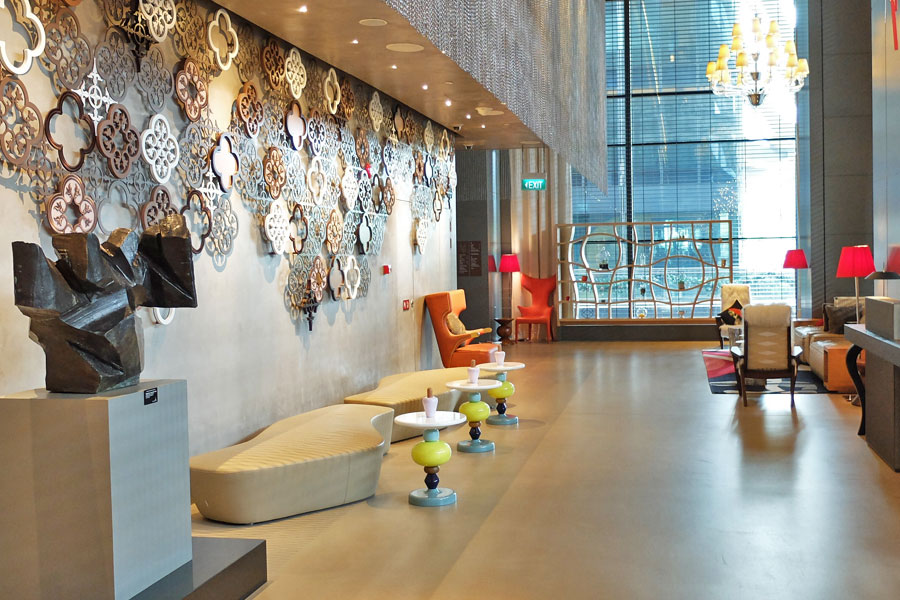 Modern art aesthetics
Contemporary, cross-cultural aesthetics line the entire property. Arabesque motifs make the backdrop of fashionably curated furniture pieces breaking the monotony of the more sterile business luxe that most people are familiar with the JW Marriott brand.
Service is extremely polished in this spanking new hotel. From the front of house throughout, everyone was committed to bringing a smile, or extending their hand in welcoming you to the property. Some people might find that a bit excessive, but it's been some time since I've felt that level of hospitality in a Singapore hotel.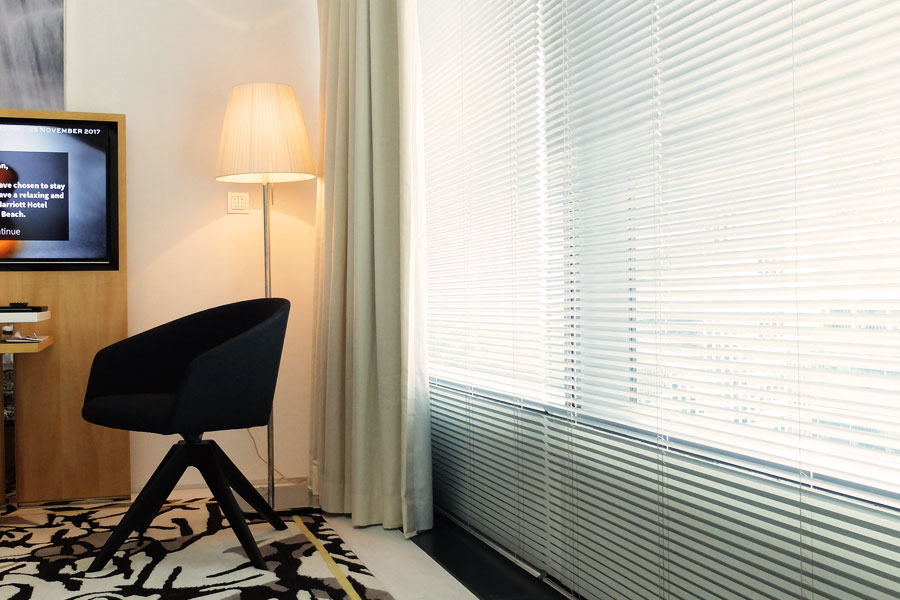 Space out in white-washed, light filled interiors
The room gave a good sense of space, mostly with clever design. Mirrors cover the surface of larger fixtures such as the wardrobe and doors, and carpets that are not stretched out fully give the illusion of an expanse.
But more than the illusion of space they were trying to create – the room was actually rather spacious.
The reflective bed stand made it look as though the bed's floating off the ground.
Marbled tiles line the bathroom walls, with large mirrors skirting the lengths of it. A rain shower and generously sized tub were the highlights for me, with toiletries from Aromatherapy Associates of the UK.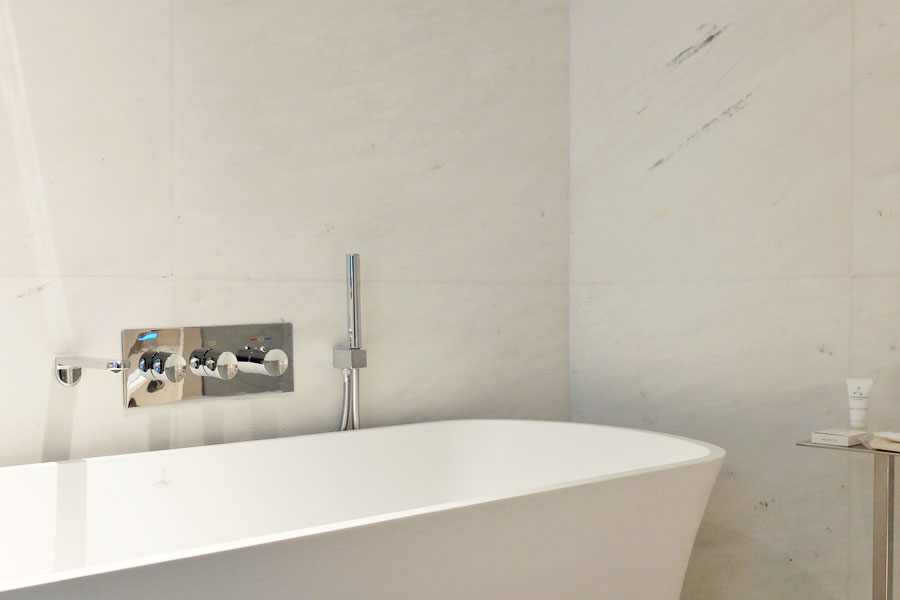 A loofah, and bath minerals for that well-deserved soak from Aromatherapy Associates.
We used the minerals for a soak in the afternoon, and immediately after they did a turn-down of the room, they replenished another one. Pretty good eye for detail on that.
The mini bar was pretty well-stocked, and on the more premium end with imported beers and drinks.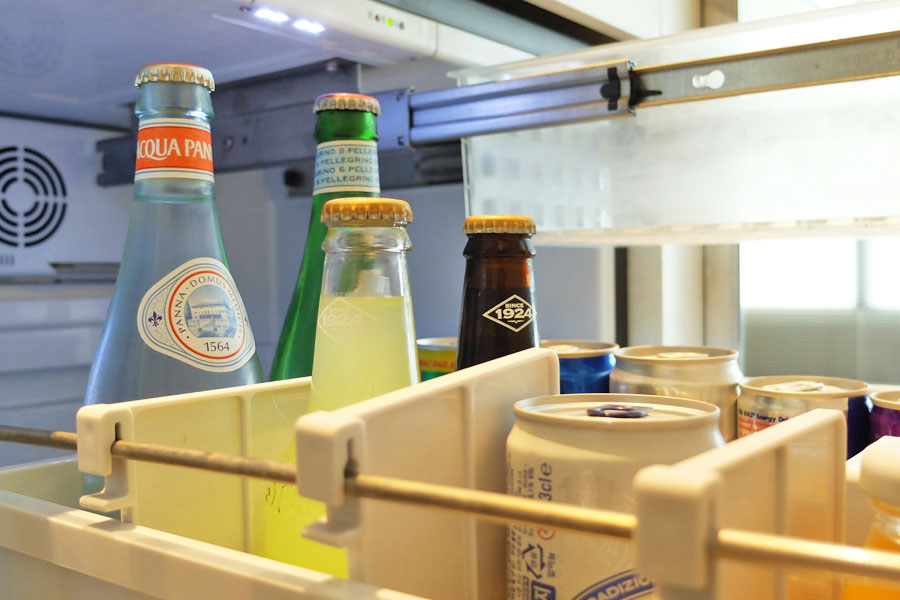 Go with the Flow on 18
Perched on Level 18 is an rooftop area with a lap pool that overlooks the CBD and surrounding landmarks. Great pools and poolside features seem a pretty consistent feature with the group's properties – like Le Meridien Sentosa which we reviewed recently.
READ MORE: Le Meridien Sentosa Singapore
What's unique with this space was the many facilities that came with it. From a lap pool, a gym, and various recreational activities such as a futsol and table tennis table, to a pool bar and lounge area that serves food, and pockets of private tables you can work at with the magnificent view.
This was definitely my favourite part of the property.
Kick back and relax with company on the rocking chairs, or face off a table futsol challenge at your fancy.
Whipping up a gastronomic storm at Akira Back
Chef Akira Back is not an unfamiliar name in the culinary world. With a long list of restaurants the world over, Chef Akira is well-known for advancing western culinary techniques with an Asian twist.
Specific to Akira Back Singapore, expect a Japanese menu with an interesting injection of Korean tasting notes.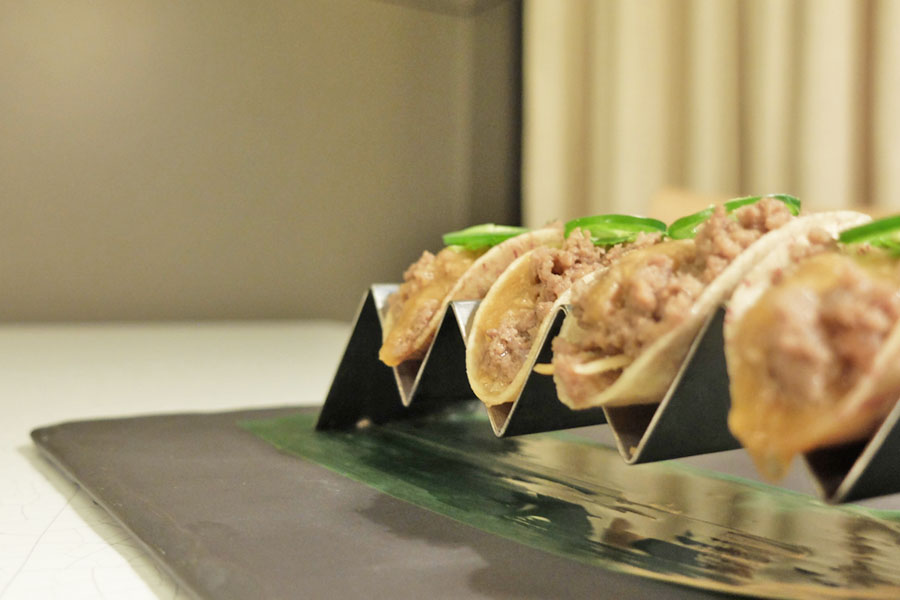 The Wagyu Taco is an eclectic mix of everything Chef Akira stands for. The use of premium tender, tasty Wagyu beef seasoned bulgogi-style and wrapped in a crispy taco shell that's topped with a jalepeno chilli to complete the Mexican-inspired dish. Great texture and flavours across various influences all fused into one tasty starter.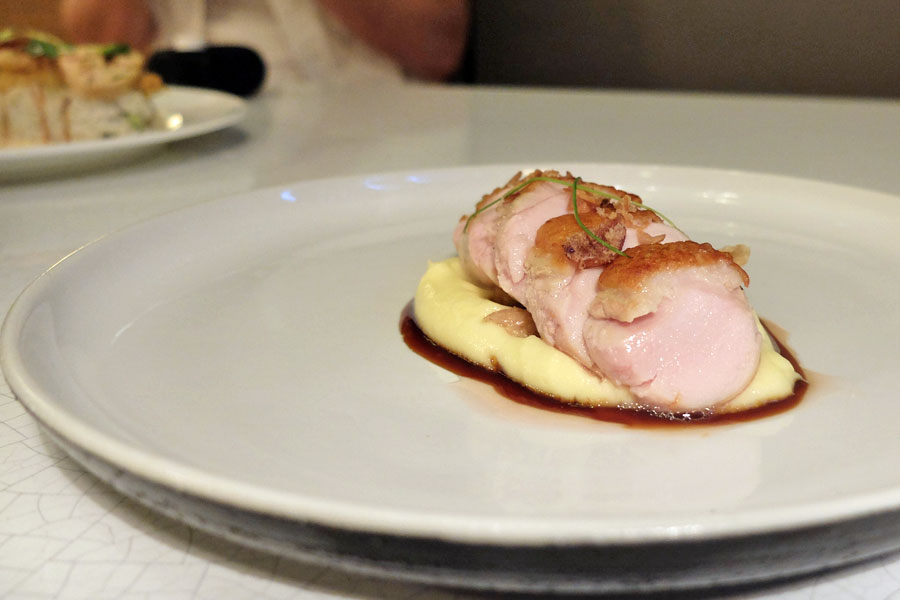 The Jidori Chicken was a beautifully sous vide cooked chicken breast on a bed of silky mashed potatoes flavoured with umami porcini mushrooms. The crispy chicken skin with the fried garlic chips were smack-full of flavour, and texture.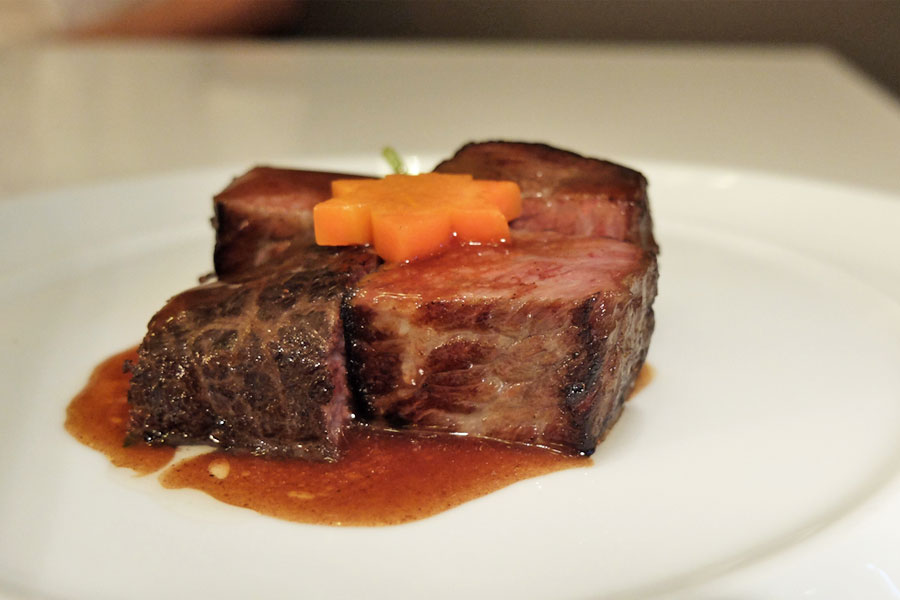 Probably the best char-grilled Wagyu Short Ribs I've had this year, sink your teeth into buttery tender short ribs that have been cooked sous vide for 48 hours.
The Executive treatment at the Executive Lounge
Most hotel executive lounges offer one or maximum two types of wines per colour, but JW Marriott pushed the envelope on this with many grape varietals per red/white wine. Pretty impressive, on top of the array of whiskies presented as well.
Breakfast though, was a bit of a surprise to me. Perhaps it was due to the weekend that the executive lounge was filled with a tonne of families with screaming children instead of the usual business clientele who usually opt for a quick and fuss-free meal at the lounges.
Food was still good nonetheless, with a spread larger than I had expected and great service again, despite the morning rush.
Bevy of juices and fresh fruits to start the day healthy.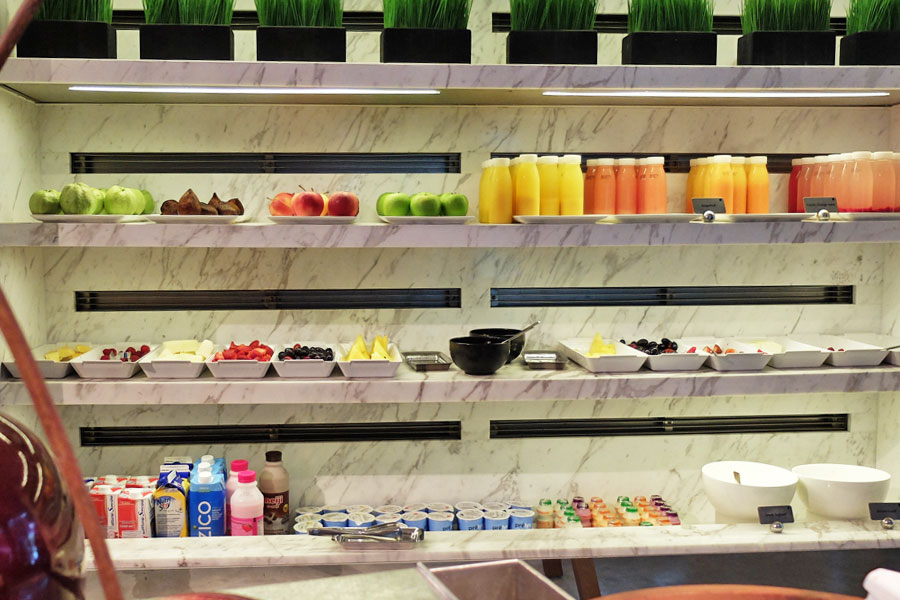 A noodles counter with condiments for you to pick and choose, with a tasty prawn broth base.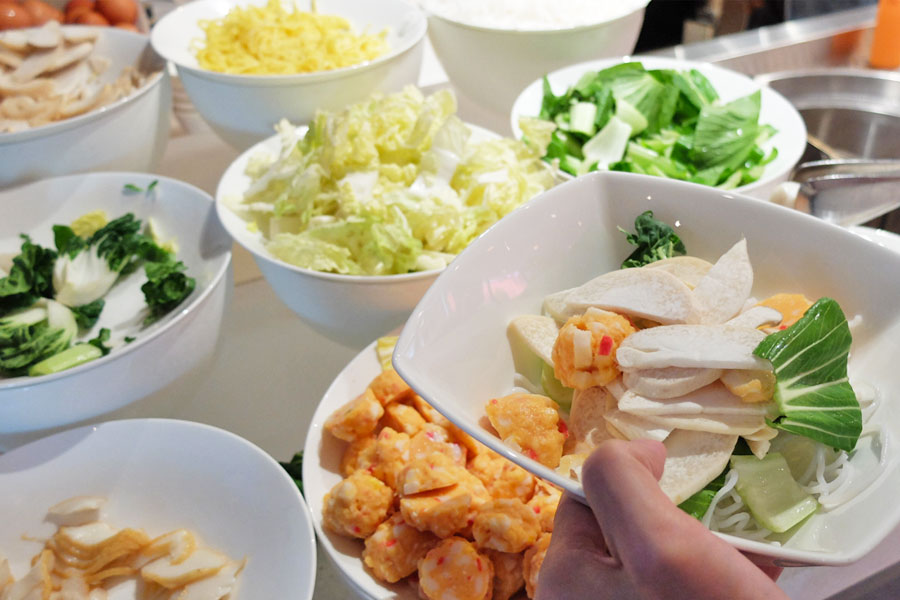 My previous experience in JW Marriott in Beijing was such a starkly different one to JW Marriott Singapore's. Being a brand new property definitely helps with the overall feel of newness but coupled with top-notch service that's always ahead of your needs, and food offerings that are consistently competent across dining budgets – JW Marriott has it figured out.
It was a pleasure to review the property, and I'm definitely looking forward to my next stay.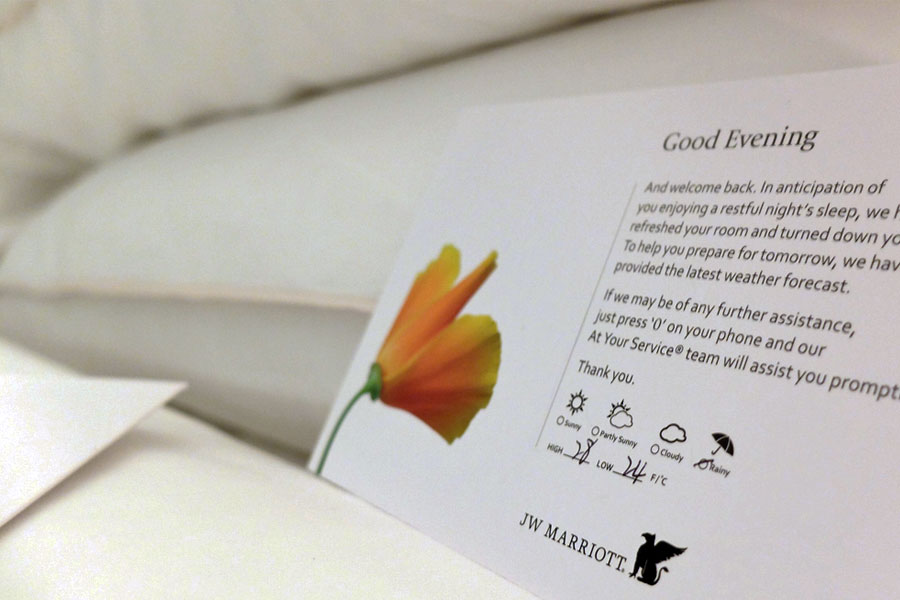 Hotel rating – 8.5/10
JW Marriott Singapore
30 Beach Road, Access via Nicoll Highway
Singapore 189763
Nearest station: Esplanade (NEL)