Durian lovers everywhere, get ready! Blue Lotus Singapore is launching the signature 'Mao Shan Wang' Durian Snow Skin ($88) back by popular demand. We haven't been this excited for durian mooncakes for a while…
It's clear that Blue Lotus pulled out all the antics for these super delicious durian mooncakes. They're made with pure and luscious Mao Shan Wang, so adding them to your teatime moments will just be so perfect. The delicate crafted crust is soft and of the right texture as it contrasts well with the bittersweet (yet not overly sweet) fruit's taste.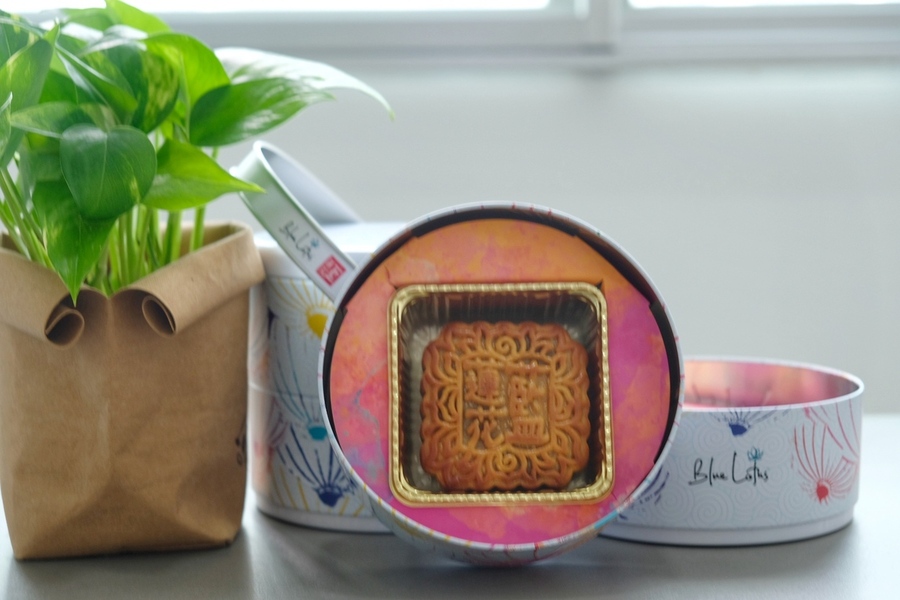 Every set of 4 mooncakes are elegantly presented in Blue Lotus' 4-tier tingkat tin box splashed with Blue Lotus' signature lanterns.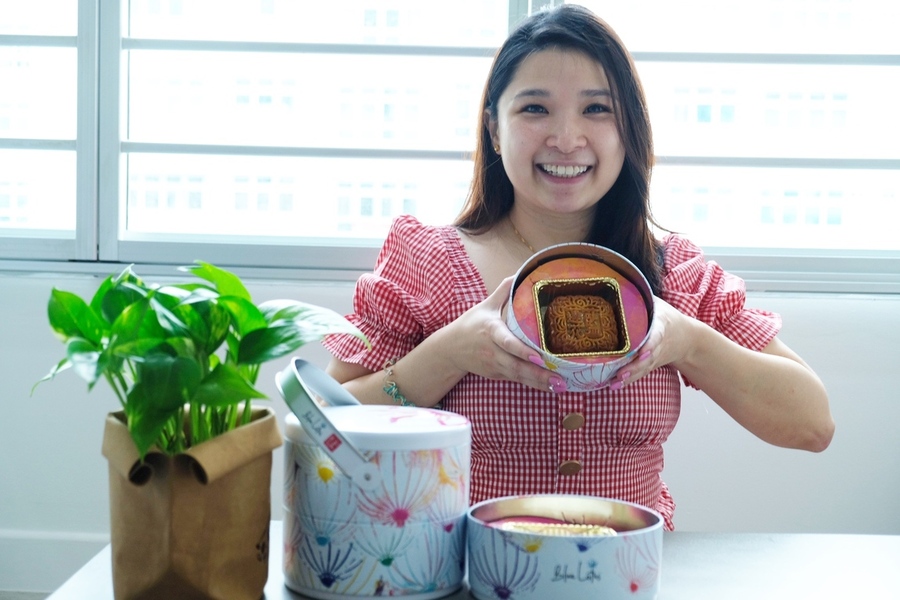 Not to mention, traditional mooncake lovers are also in for a treat with the ever-popular Baked Classic Premium Egg Yolk Blend with White Lotus Paste ($78). Blue Lotus has found the way of perfecting the mooncakes' textures and tastes. Each mooncake controls the sweet and savory flavors so well, even my own old folks approve them with a good thumb-up!
Verdict
Savour the richness of this perennial favourite with aromatic Chinese teas, for the perfect pairing of elevated flavor. I am in for their durian mooncakes! Do celebrate your Mid-Autumn Festival with Blue Lotus Singapore.
(The mooncakes are available for purchase at all Blue Lotus outlets.)
Review Rating: 8/10
[GIVEAWAY]
WIN AND DINE FOR A SET OF 4 BLUE LOTUS' TRADITIONAL BAKED CLASSIC MOONCAKES WITH WHITE LOTUS PASTE!
To thank our fans and followers for the unwavering support, we are giving 3 lucky winners to enjoy the extremely unique and delicious Blue Lotus Baked Classic Premium Egg Yolk Blend with White Lotus Paste!
To stand a chance to win the prize, simply follow the instructions below:
Like both Blue Lotus & AsiaStyleAsia Facebook Pages, and share the post
Comment 'Liked and Shared' within post's comment
Answer the following question: What do you like about Blue Lotus Mooncakes?
*Contest will end on 18th August 2019, Sunday! Kindly email your answer and details (name, contact number, email) to contact@asiastyle.asia!