Amidst cloud-aiming skyscrapers and sartorially investment bankers, Hong Kong has always been much more than a metropolitan city. Much appeal comes from its ever-changing personality, walking trails in densely populated islands and classy hidden bars from its nightlife.
Seeing a master mixologist to work on a perfect cocktail, it takes a right amount of creativity and hard work. Whatever you need, Hong Kong can deliver. Here is a list of 5 best hidden bars that you can mingle and have fun in the Hong Kong nightlife.
The 90-seat Lobster Bar and Grill showcases cocktails and innovative lunch and dinner with live jazz performances, Monday to Saturday from 8 p.m.
Lobster Bar and Grill's decor features a long bar of mahogany timber, leather and stylish fabric upholstery and two beautiful marine aquariums which aesthetically enhance the bar and dining experience. If we are to compare truly great bars in the Hong Kong nightlife's scene that can be on world stage, Lobster Bar and Grill leaves a great mark.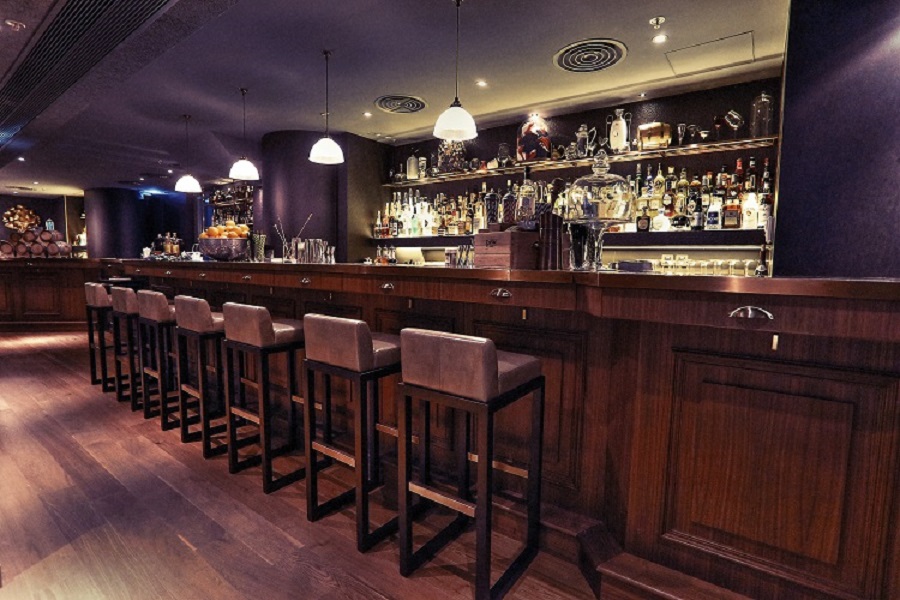 With beautifully crafted cocktails and an elegant dining atmosphere, The Envoy has a fanciful yet amazing space for you to chill with friends. The magnificently-designed cocktail bar is listed on Asia's 50 Best Bars 2016.
It is a very pleasant surprise when you step into The Pottinger, luxury boutique hotel, where The Envoy is located at the third floor. This is absolutely remarkable as the hidden bar offers polished cocktails, elegant dining and interesting conversations.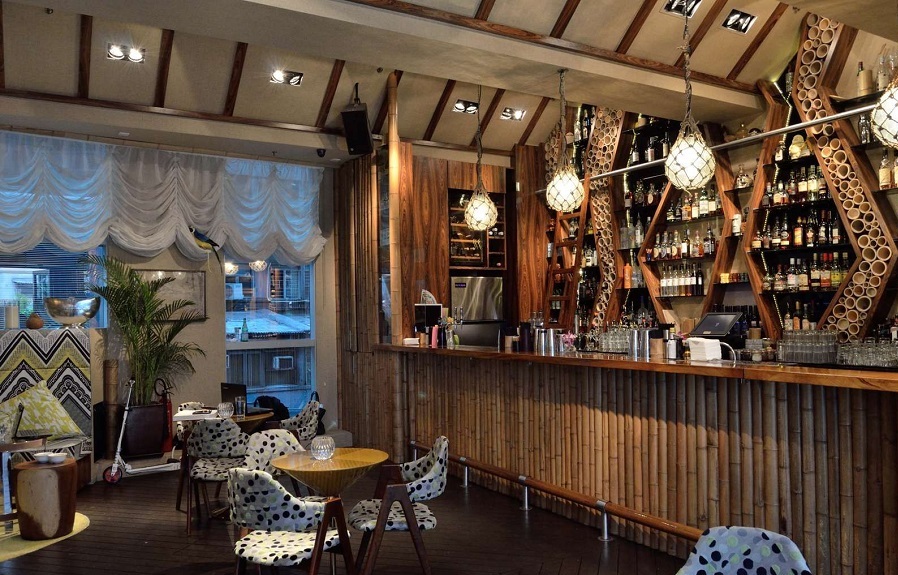 Priding itself as Hong Kong's first Polynesian-themed bar, we love Honi Honi for a good list of exotic cocktails. They almost blow us away.
If you're looking for something a little more unique, give the Lady Bird a try. The cocktail is made with a colorful mix of ingredients including rum, fraise des bois liqueur and Angostura orange bitters. Totally refreshing. Besides great drinks, it offers up some brilliant and delicious nibbles that will keep you satisfied.
Wan Chai's hottest new rooftop bar, Mahalo Tiki Lounge is more retro-cool with vintage photographs. Jazz music is complementing from the background.
With an open terrace offering sweeping views, it works like a luxury refuge. If you are hankering for something fun and refreshing, you have to try their Chinese Delight. It is amazingly delightful as it brings out a great blend of tropical flavours.
In a city where it can often feel like millions of living habitants topping up one another, it' is a great feeling to find a hidden spot like Stockton Hong Kong. Located in Wyndham Street near the top of Lan Kwai Fong, the bar is stacked with an impressive list of cocktails.
You will be pampered with different choices if you're deciding where to sit at Stockton, especially if you want a particular quiet corner to sip and whisper. The entire experience is somehow very interesting, it makes a fun evening of drinking games.
The 5 hidden bars are leaving us with great memories over exciting Hong Kong nightlife. There will be something nice to look forward whenever we hit the town.