I love visiting Tokyo during the Christmas season.  Everything opens till late and shops are more bustling than ever with markets sprouting up everywhere.  We have curated a list of places to go and things to do in Tokyo this holiday season.  And for your planning pleasure, we organised them according to locations so that you can space your time in Tokyo without burning yourself out.  Tokyo is, afterall, a city that deserves your unequivocal attention and at a tranquil pace to enjoy the treasures it has to offer.
For Google map users, we have painstakingly pinned the map of the places we visited. Visit Out Of Office – Tokyo Sights map to find out the location of the recommended places.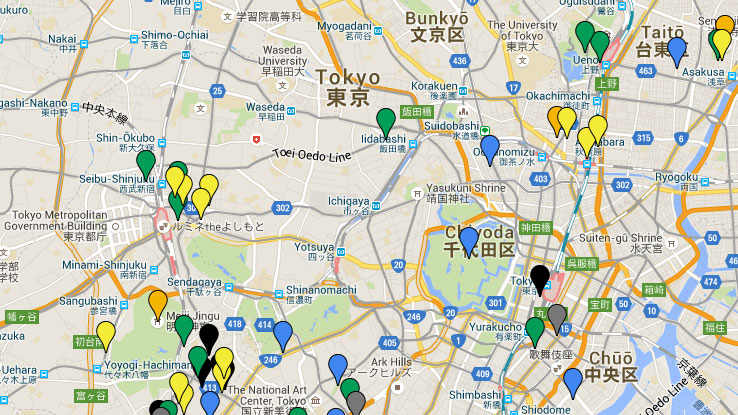 Harajuku, where modernity meets tradition 
Harajuku is one of my fave spaces in Tokyo, partly because its has so many things to offer and mainly because its version of hyper-modernity is so evidently a form of cultural expression that has become a tradition.  This irony lends great muse to creative thought, all the while not taking things too seriously.
#1  Meiji Shrine
A trip to Harajuku can be accompanied by a pilgrimage to the Meiji Shrine 明治神宮. Meiji Jingū is a shrine dedicated to the deified spirits of Emperor Meiji and his consort, Empress Shoken. Located beside the Harajuku Station, Meiji Shrine and the adjacent Yoyogi Park make up a large forested area within the densely built-up city. The spacious shrine grounds offer walking paths that are great for a relaxing stroll.
#2 Afuri Ramen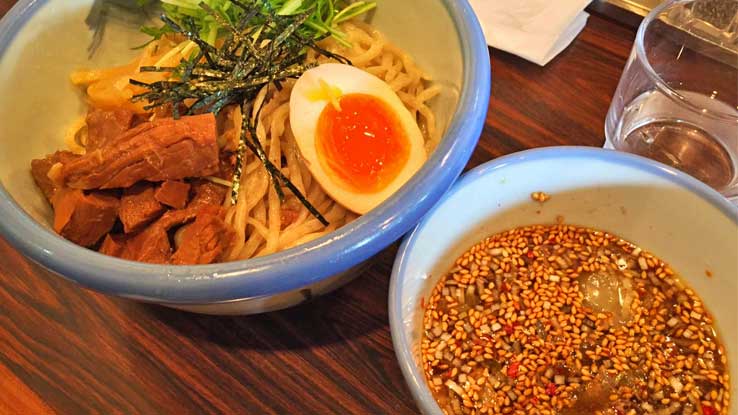 Walking can be tiring and hunger inducing.  Our recommendation is to stop by Afuri Ramen nearby Harajuku station after a long walk in the Meiji Shrine compounds.  Try the yuzu flavoured dry ramen.  The flavours are intense but the citrus-y aroma of the yuzu balances the intensity.  Definitely a ramen like no other.
#3 Croquant Chou Zakuzaku
After the ramen, take a leisurely stroll down Takeshita street and experience the youthful exuberance of Japanese cosplay culture.  After which, stop at Croquant Chou Zakuzaku to enjoy a super crunchy cream puff from Hokkaido.  The Zakuzaku is like cream heaven encased in a super duper crunchy puff.  Be sure to grab this cos it does not disappoint!
Asakusa, experience temple life and food haven
Exploring the village of Asakusa is a definite must if it is your first time to Tokyo.  The central pivot of the entire district is the Senso-ji temple where all life and activities radiate from.  Food is abundance in Asakusa so be sure to go with an extremely empty stomach.
 #4 Daikokuya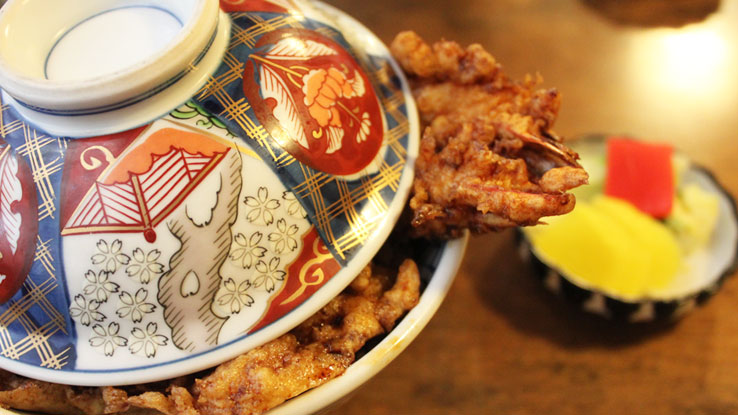 Daikokuya is a great way to start your day around Senso-ji  (opens at 11am).  The black tempura rice is a crowd pleaser with deep fried prawns and vegetables soaked in a sweet and savoury dark sauce but still maintaining the crisp. We would advise that you start queuing around 10.30am during peak season to be part of the first seating.
#5 Senso-ji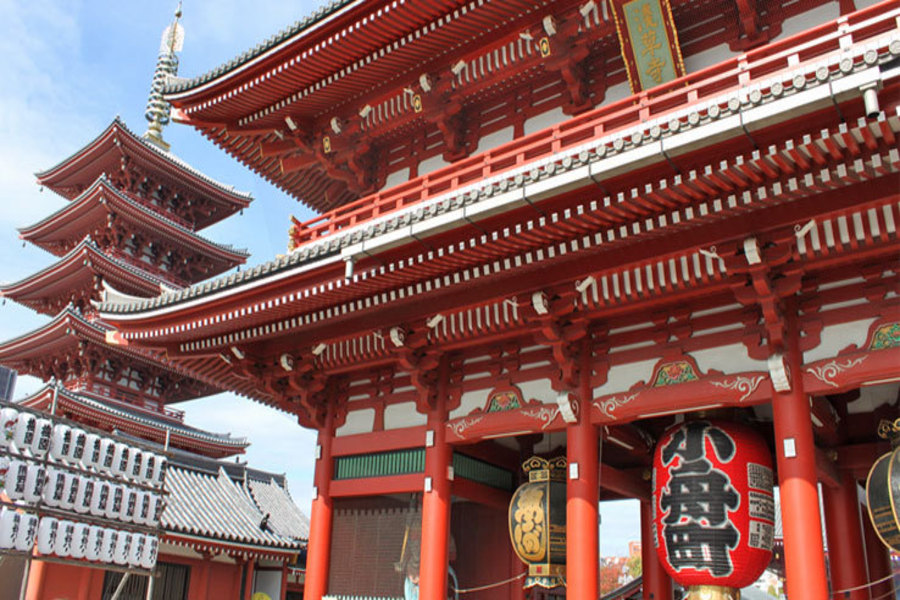 Sensō-ji is an ancient Buddhist temple located in Asakusa, Tokyo, Japan. It is Tokyo's oldest temple, and is arguably the most beautiful in Tokyo. Although not as big as the Meiji Shrine, the sights at Sensō-ji are truly immense as the bright hues of red from the temple structure illuminate the entire area.
#6 Food Street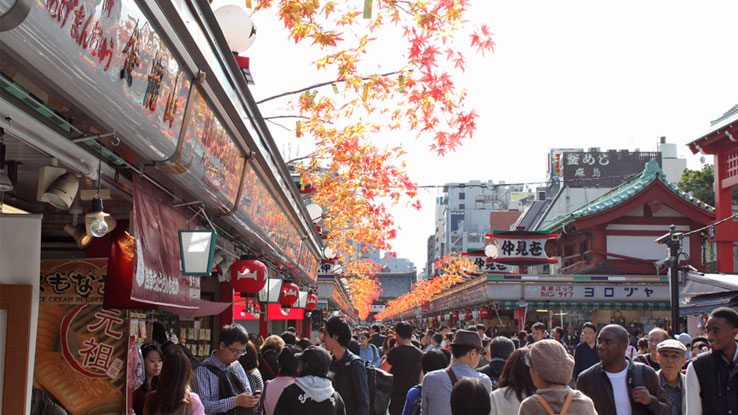 Take at least a good 2 hours to walk the surrounding streets of Sensō-ji.  It is a fantastic way to spend your late morning wondering through the food stalls and soaking in the vibe.
#7 Gindara Takoyaki
For the Takoyaki lovers in Singapore, you cannot miss the Gindara Takoyaki.  We had the mentaiko takoyaki and it is unlike any takoyaki we have ever tasted.  The creamy mentaiko sauce confers a rice savoury accent that manages to make something so common, exciting.
#8 キレツト Cafe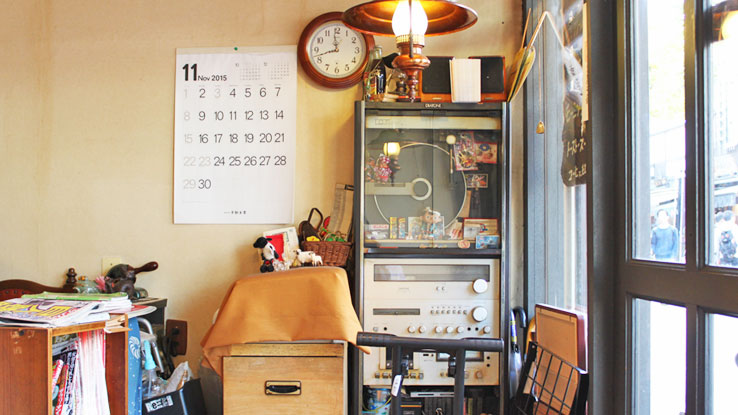 While walking around, you are bound to find interesting looking cafes like the one we saw (picture above): キレツト Cafe.  This awesomely retro cafe is a rare find and a light fragrant drip coffee is what you need to relax beside a busy street while reading a magazine.  Our advice: take your time walk around and just pop into any cafe that takes your fancy.  You never know when you will find a gem like this.
#9 Tokyo Skytree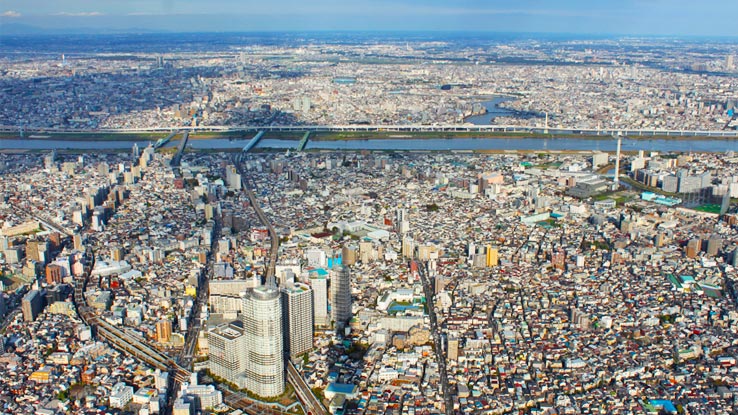 One stop across the river from Asakusa, is the Tokyo Skytree.  I have been to quite a few observation towers in  my life, and I must honestly say, the Tokyo Skytree offers a very breathtaking panorama of a city unlike any other.  It is super worth it to pay the extra to go right to the top.
Shibuya, in the land of cakes and pastry
Shibuya is known to be an area for shopping but it actually houses quite a few famous cake and pastry establishments.  Be sure to check out those below!
#10 Pablo Cheese Cake Shop
The Pablo cheese cake is really yummy.  It is rich without being overpowering and the crust is nice and crunchy.  Be sure to share this with 3 other friends to spread the sin!
#11 Gontran Cherrier
The famous boulangerie, Gontran Cherrier, can be found in Tokyo! Grab an amazing pastry or cake to indulge yourself.  Definitely, calories worth eating.
#12 Muji Cafe Meal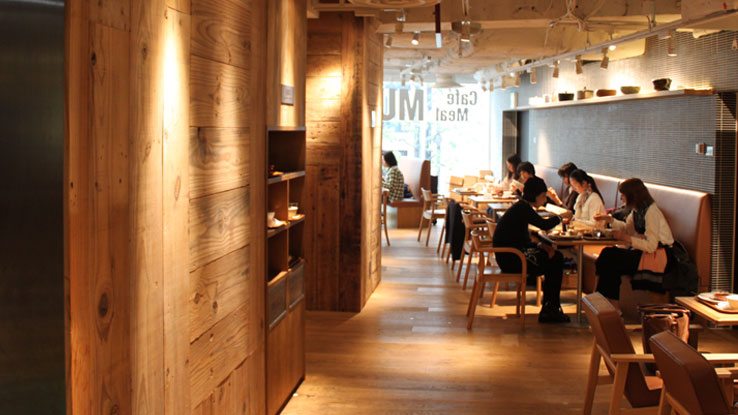 Take a break at the Muji Cafe Meal when you are tired from all the walking and eating.  It's a wonderful space for you to take a timeout and read a short article, have some tea, and carry on your mission!
#13 L'Occitane Cafe
Or alternatively, you can have a coffee at the L'Occitane Cafe and enjoy a street view of the famous Shibuya crossing from the windows. Don't forget to take a picture with Hachiko after!
Ebisu & Daikanyama, epitome of urban creativity
This is my personal all time favourite area in Tokyo.  The district of thoughtful design, there are some really fantastical developments here that you can spend an entire day in. The next time I visit Tokyo, I will be sure to stay in this area.
#14 Log Road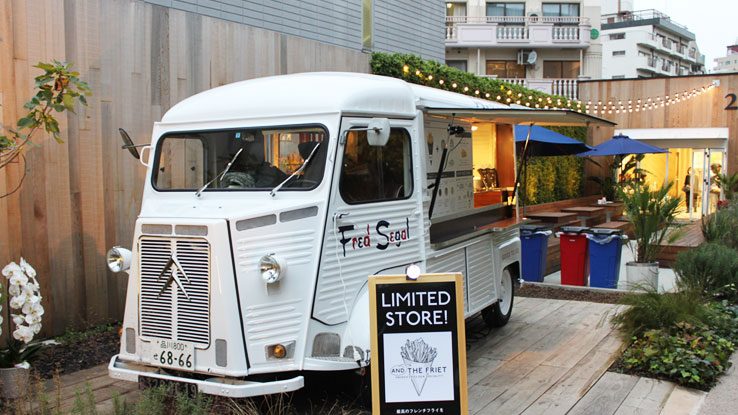 Be sure to walk down this recent addition to the Daikayama landscape, Log Road. It is built on top of the old Tokyu line tracks north of Daikanyama Station.
It has a collection of free-standing shops and cafés – including Kirin's craft beer brewery, LA clothing retailer Fred Segal, and Kamakura's Nor Cal-inspired Garden House Crafts – that all open up onto a pretty paved lane featuring wooden benches and greenery.
#15 Camden's Blue Donuts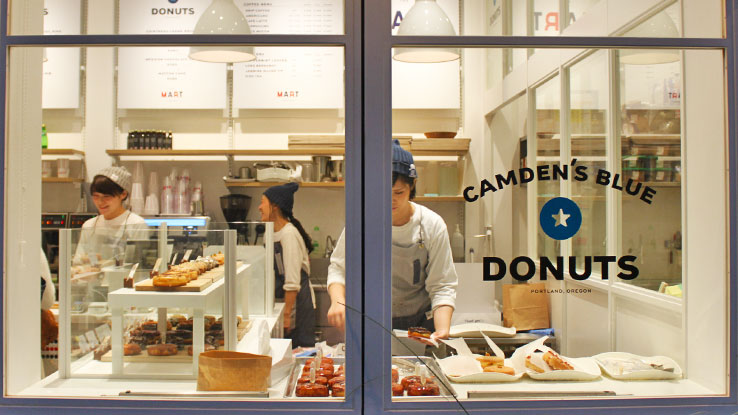 Wait right there… do not just pass by this Camden's Blue donut shop while zipping through Log Road.  The donuts here are to die for.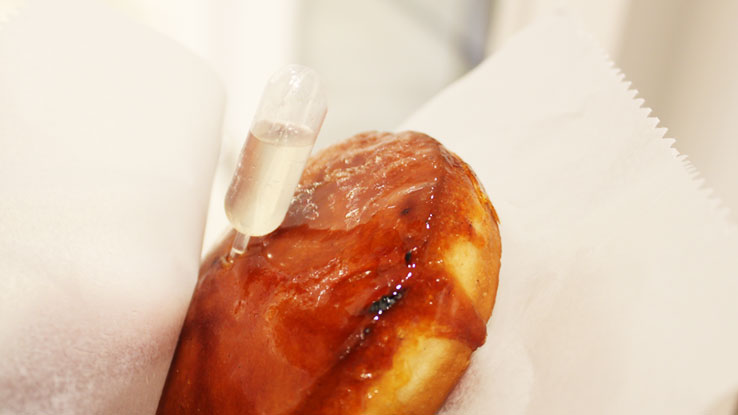 After all that walking… you deserve a donut or two. Like this Cointreau-injected donut that is simply outta this world!
#16 T-Site
In a perfect universe, all libraries would be like Tsutaya Books shop.  Themed as "a library in the woods", T-site consists of 3 building wings connected together along Magazine Street.  The development, is itself, a work of art.
#17 Motoya Espresso Express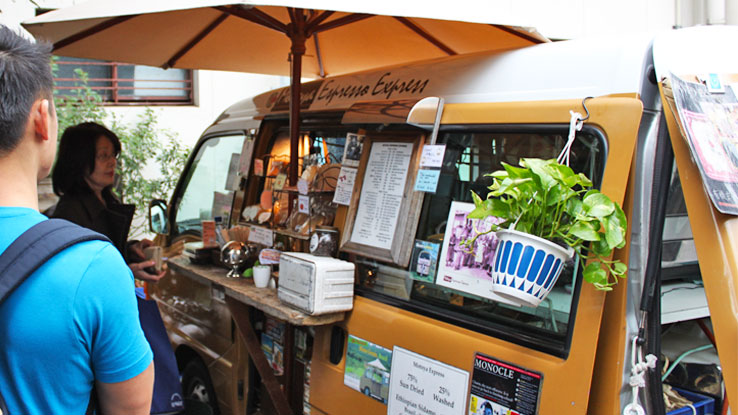 Whether you get to try the famous Motoya Espresso Express, depends on lady fate.  The coffee here is pretty good and the joy of discovering a Motoya van right around the corner is priceless.
Omotesando, shopping might be the main showcase but little treasures abound
Omotesando is a street where big brand names compete with each other on who has the nicest boutique building to showcase their products.  The brands are for your picking but there are some really nice places to perk you up while you are looking for the best bargains.
#18 Trading Museum CDG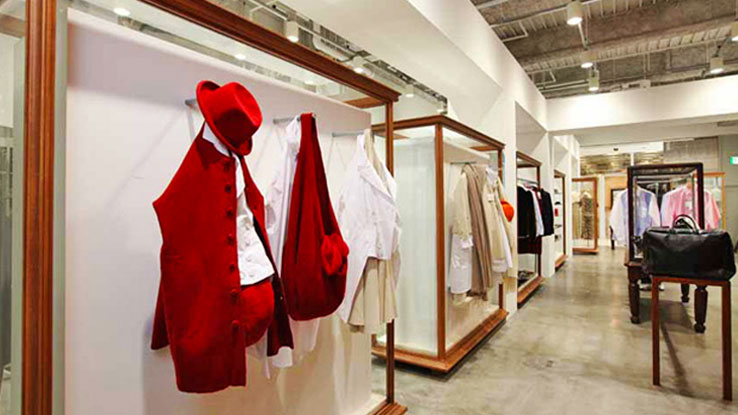 Photo Credit: courtesy of Hypebeast
Launched by COMME des GARÇONS in 2009, the Trading Museum takes customer experience through a museum, curatorial form of engagement.  Be sure to stop by here and immerse yourself in the exploration of the intersection between identity and commodity.
#19 Tokyu Hands Cafe
Tokyu Plaza houses a flagship Tokyu Hands store and a Tokyu Hands Cafe.  Take a break here and have a nice dessert to rest your weary feet at the same time looking around Tokyu Hands store to keep your shopping focus sharp.
#20 Luke's Lobster
When you get hungry from all those shopping, stop by Luke's Lobster along Uehara Road (adjacent to Omotesando) and have their amazingly fresh lobster sandwich/roll.  Lobster freshly flown from Maine, this gastro-break will surely revitalise your senses.
#21 Airstream Cafe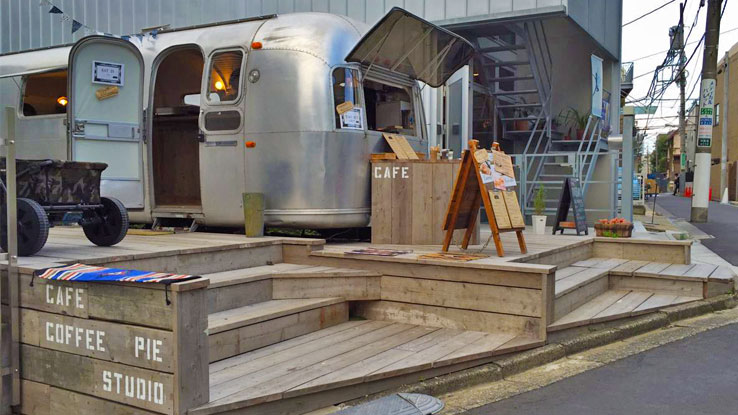 Another spot to grab a good cuppa when the walking gets to you.  Housed in an extremely unapologetic, hipster-looking, stationary caravan, the Airstream Cafe manages to provide a nice ambience and good coffee.
Ginza, what to do when you are tired of shopping
The Ginza (銀座) is Tokyo's most famous high-end shopping and dining district, filled with numerous department stores, boutiques, galleries, restaurants and cafes. We picked out a few interesting spots that complements your Ginza excursion.
#22 Dover Street Market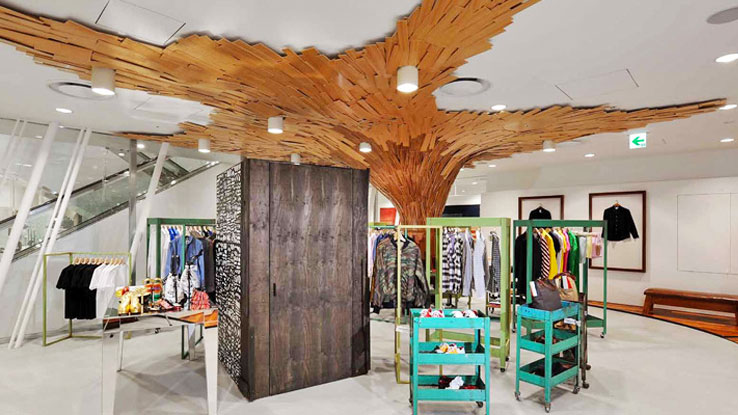 Photo Credit: Courtesy of wallpaper.com
The Dover Street Market can be found in London and New York.  Dover Street Market Ginza offers a constant refreshing of selection from different designers, including many one-off collaborations and a prominent showing of Comme des Garçons.  Try the Rose Bakery cafe on the top floor.
#23 Le Chocolat De H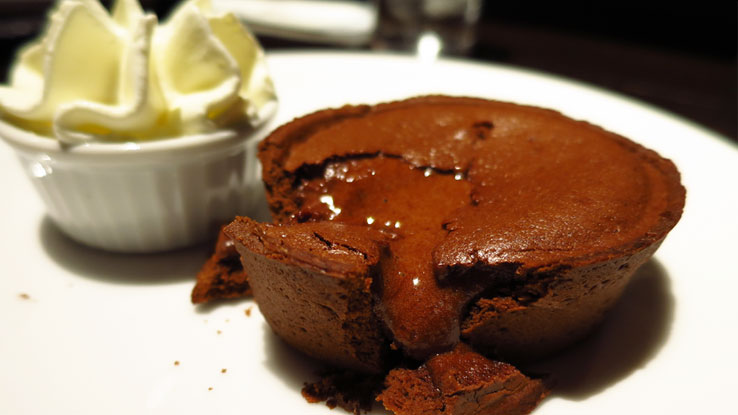 Le Chocolat De H is a collaboration between renowned chocolatier Hironobu Tsujiguchi and champion barista Paul Bassett.  A masterly innovative approach to patisserie and cafe products, the Ginza branch offers a set of delicious chocolate tart that pairs amazingly well with a coffee as part of the set.  A great place to rest and recuperate from the day of shopping.
#24 Katsuzen
The only Michelin-starred tonkatsu restaurant, Katsuzen Ginza is a must-try.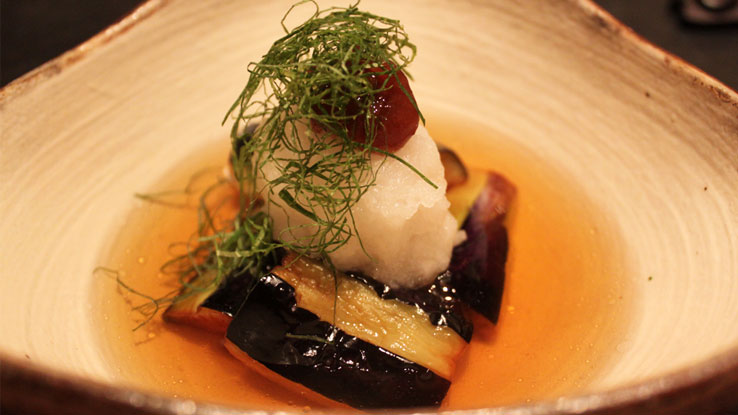 Book ahead of time as the restaurant only has one seating per night and has a seating space of less than 20 seats.
#25 Echire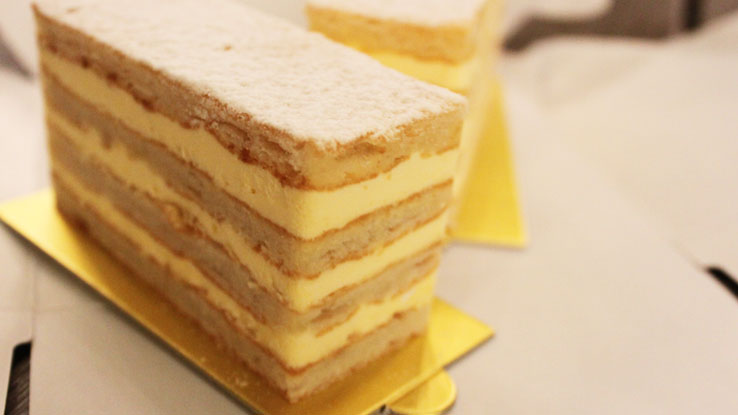 Not exactly within Ginza but a few doors down is Echire Tokyo.  The madeleine and the financier are the popular draws of Echire, but we highly recommend the butter sponge cake and yes, the layers you see are of the freshest produce.  Forget honey and milk,  eating this is like going to butter heaven. They bake an amazing croissant that sells out by 9am every morning – imagine that!
Tsukiji Market, where food is second nature and freshness is the main pursuit
The Tsukiji Market is not your usual tourist haunts that leaves you slightly underwhelmed and fleeced at the end of the day.  The foods and sights that surround the market is where the action and the attraction are.  We recommend exploring the area when you are sufficiently awoken and go straight for the food stalls we recommend below.
#26 Eat Omelette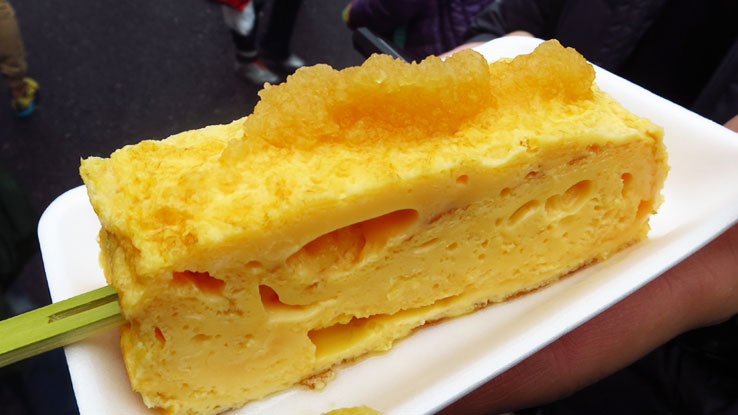 Eat the fresh omelette decked everywhere around the main market area. It is power breakfast on a stick, and not to mention, super yummy with the seasoned daikon on top.
#27 Eat Beef Rice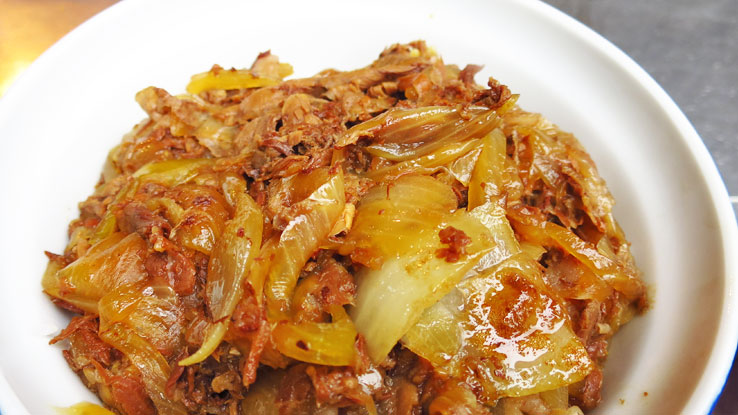 This bowl of beef rice is no ordinary beef rice.  It is da bomb and is located along the main market area.  Two obasans are constantly dishing it out so be sure to be quick about your orders and payment.
#28 Daiwa Sushi
Daiwa Sushi can be found inside the fish market and is a must-do for your trip to Tsukiji market.  The queue might seem daunting but it is definitely worth the wait. We waited close to 45 min to get a seat inside.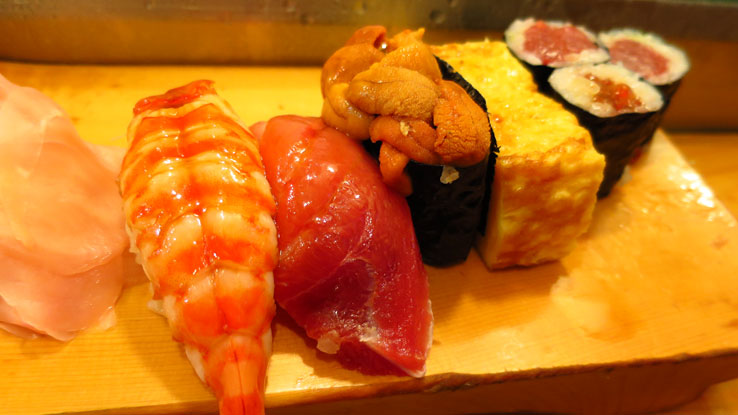 The main directive of Daiwa sushi's foods is fresh.  If you are looking to eat fresh seafood at an amazing price, this is the right place for you.
Roppongi Hills, take it slow and enjoy the arts and crafts
On a day you wish to take it slow and have a relaxing time, choose the Roppongi Hills to indulge the creative aspect of your mind and immerse yourself in a slow lifestyle.
#29 IDEE Cafe
Have a nice coffee on the balcony of IDEE Cafe @ Tokyo Midtown mall.  The store sells very interestingly curated items and appeals to the creative soul.  Take a book or magazine and spend some time relaxing on the balcony overlooking the ginormously sheltered piazza.
#30 Matsurokuya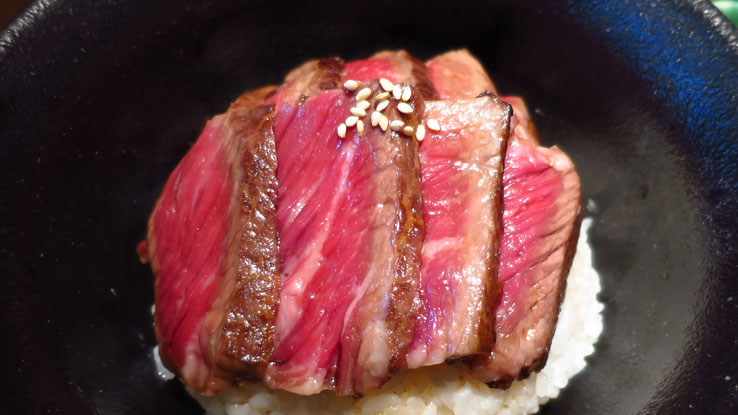 After your morning read and slow shopping, take a relax stroll to your lunch destination, Matsurokuya.  An A5-rank Kurogewagyu-beef lunch set in Roppongi, this bowl of beef heaven is only 1500yen.  Reach the restaurant at 10.45am to ensure that you get to be a part of the first seating.
#31 21_21 Design Sight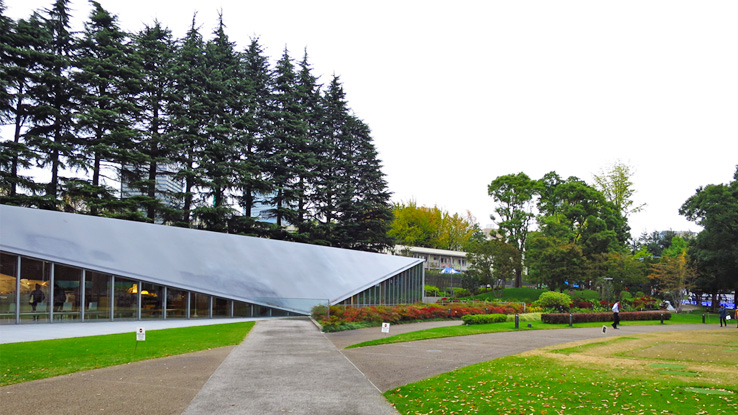 After lunch, take a slow stroll over to 21_21 Design Sight, a design museum created by architect Tadao Ando and fashion designer Issey Miyake. "The idea was to create not only a museum that shows exhibits," says Ando, "but also a place for researching the potentiality of design as an element that enriches our daily life, a place that fosters the public's interest in design by arousing in them different sights and perspectives on how we can view the world and the objects surrounding us."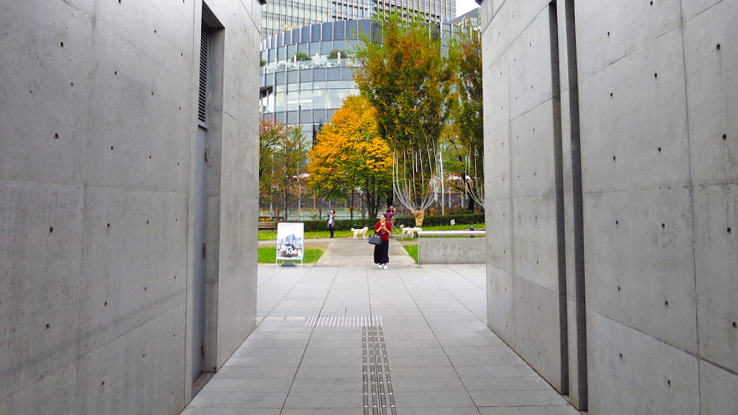 Definitely worth a visit and a stroll around its park.
A Tokyo Worth Revisiting
These are but only 31 things to do in Tokyo that have crossed our paths. The truth is, at every turn, there is something new, something interesting, and something more exciting waiting to be discovered.
This is a land that is constantly reinventing itself and that is why I love Tokyo because no two holidays here are the same.