Sixteen weeks with Davin Choo Fitness helped me to achieve my body and health goals
You see how the fitness revolution digitizes as you can find many personal trainers through social media. I combed online to find individuals with compelling personalities and—most important—excellent form. Most importantly, I want to find a trainer who can educate and provide insightful learnings over my body and health.
Here's what I have learned about the benefits of using a Personal Trainer and how one can reach his or her own optimal fitness goals:
A knowledgeable fitness buddy by your side
Davin is great at curating a detailed assessment to understand your lifestyle, diet and fitness goals before setting up a personalized plan. Week by week, we work in a buddy system of updating eating habits, weight progression and more. It is really insightful to learn a lot about health, meal planning, muscle or fitness theories.
It's a progressive, long, sweaty road
To tell you the truth, I was also struggling to lose weight or improve your body after years of exercising. With Davin Choo Fitness, every gym coaching session has never been stressful. It comes with shorter, but higher intensity workouts. Davin tends to pace your training performance, he progressively plans the workout's intensity with minimum equipment. More is not always better.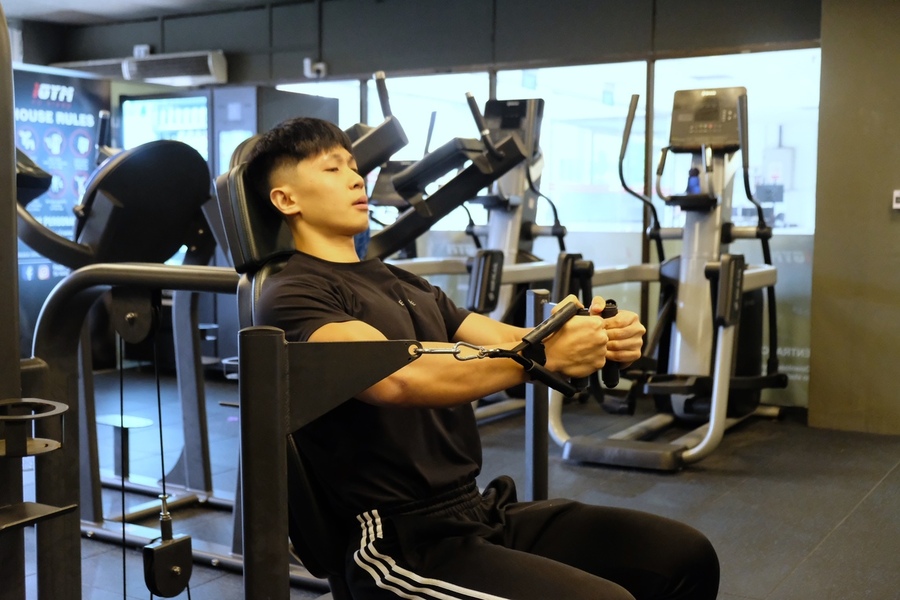 Turning impossible actions into possible outcomes
There's a fine line between consistency and obsession over achieving fitness goals. Rather than focusing on weigh loss' statistics, I put attention on quality training and performance. 16 weeks with more than 12kg loss, I successfully build and develop more body strength, stamina with a well-rounded healthy lifestyle. I also pick up new learning areas like countering fear or managing own stress.
Rather than to find a trendy fitness studio anywhere in town, there are numerous benefits to picking up a personal trainer like Davin.