Spanish tapas reigns supreme on Keong Saik
No stranger to the dining scene on Keong Saik is Esquina. Previously helmed by Andrew Walsh, who has since opened his own space not too far down, Esquina has cemented its reputation as a Spanish tapas bar that's above the rest of the competition. Come early or prepare to wait to grab a seat!
Chef Carlos has since taken over the reins and have carried forward a stellar following. The menu has, in my opinion, moved to a more sophisticated, and yet creative one – with some playful nuances of molecular gastronomy. I haven't had any tapas as good as Suculent's yet, but this comes real close.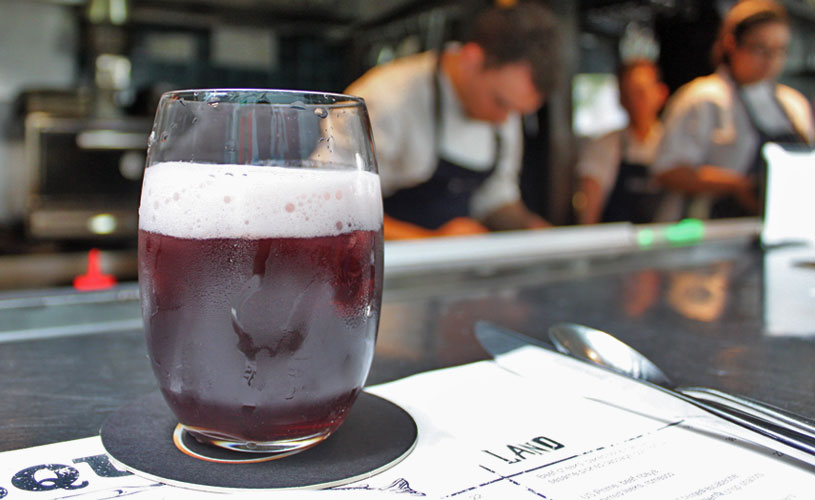 Nothing like drinking over…, I mean, having a delicious Sangria (S$16) over lunch. Not the most surprising of Spanish cocktails but I gotta say this Sangria's my best yet. It's bubbly, fruity, and yet not with the sweetness you'd often associate from the soaked fruits. I could have a whole jug.
A start you don't want to end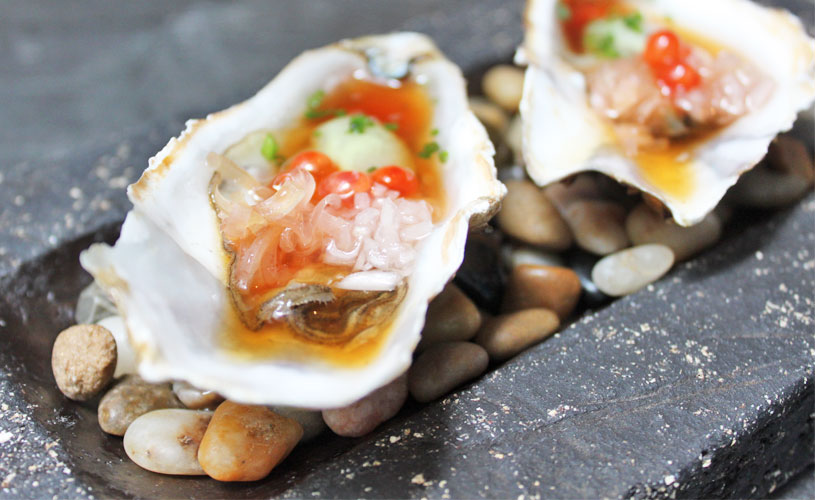 Calling it snacks is belittling the culinary prowess. A sumptuous line of delectable starters, starting with their fresh Oysters with Jalapeno Ponzu (S$7). A refreshing palate teaser with the sour ponzu sauce and the plump oysters, slurp the whole combo down with a recommended 2 to 3 quick chomps to make sure you get the Ikura oils flowing.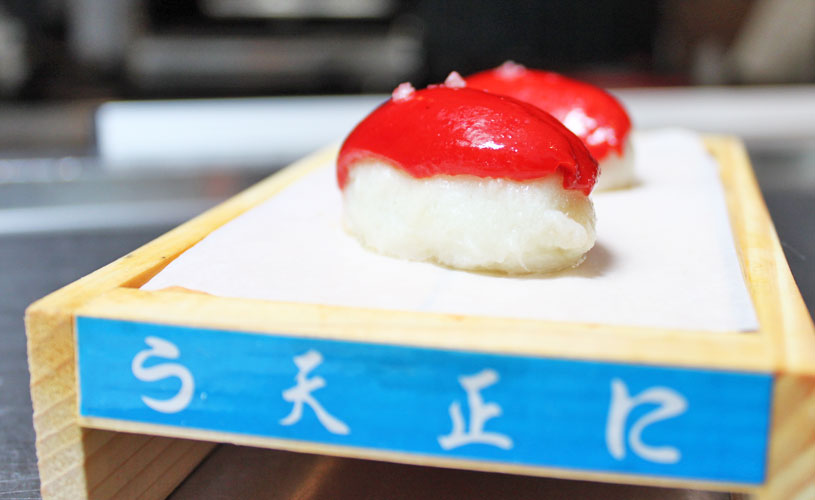 A playful copy of the traditional Japanese nigiri, the Spanish Nigiri (S$6) is a freshly roasted sweet red pepper with its  charred skin peeled off gingerly, and placed upon a kneaded mound of salted cod (bacalao) with mashed potato. Unlike other bacalao dishes I've had in Portugal, the saltiness is downplayed and is adequately rounded off with the sweetness of the roasted pepper. And may I say the way it's presented is simply too clever.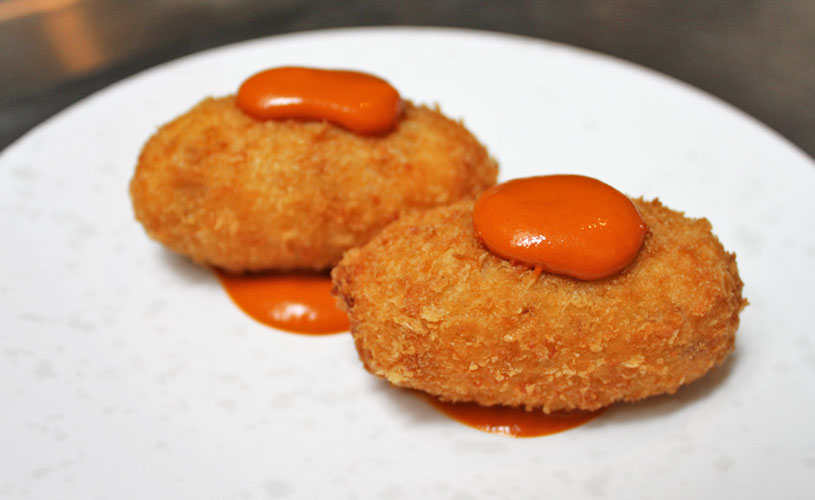 The typical croquetta comes with a well-seasoned smooth potato puree but Esquina's Chorizo Croquettas with Piquillo Mayo (S$12) kicks ass, with chopped up bits of fragrant chorizo. An absolute bomb in the mouth, oh that crusty, crisp bite.
Harvests from the Soil, Land and Sea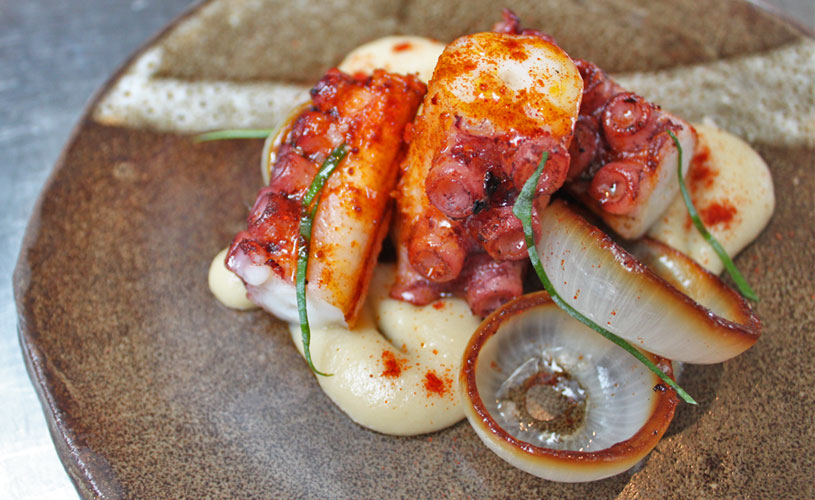 I only take octopus in its tentacles form in two cuisines, Japanese and Spanish. Grilled in their Josper oven, the Grilled Spanish Octopus on Artichoke (S$28) was delightfully peppered with paprika or ground pimiento I'd think. A quick spice uplift to the overall savouriness of the dish.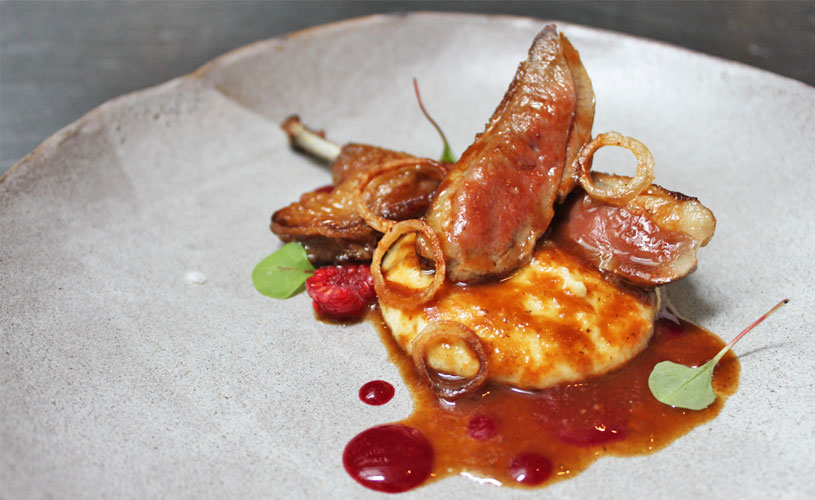 I don't typically order pigeon because there's barely any meat to pick off the bones. But this was quite perfect with a delicious bed of rosemary polenta and forest berries coulis (S$22) and that crispy, burnt skin. Delish.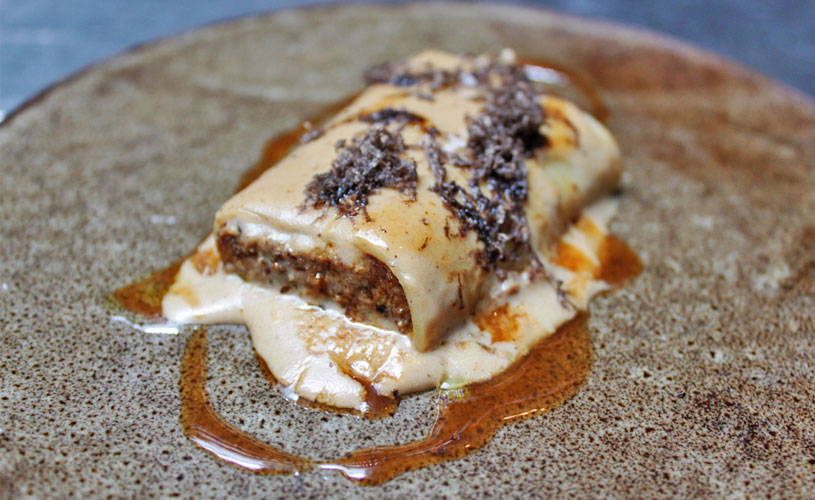 Something off the menu – the Braised Beef and Pork Cannelloni with Black Truffle (S$28). The thing about good tapas bars is the necessity to have a daily/week special addition to cover the breath of their culinary art. Getting entwined with the usual chorizo, jamon, pimientos is great if you have a consistent menu but when you pack the regulars in – they be wanting more.
This cannelloni is as tasty as it looks. Creamy, with a soft pasta enveloping the tender braised beef packed full of flavour,  this was an easy favourite. Let's just hope it becomes a mainstay on the next menu revamp…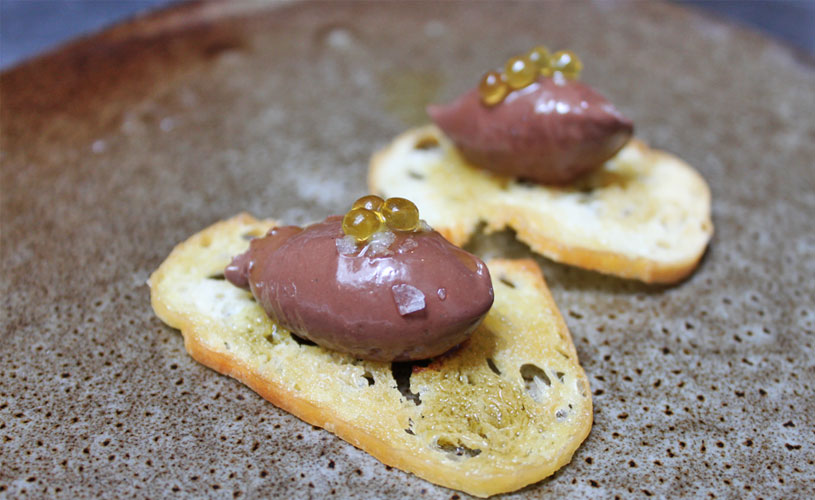 A chocolate bruschetta with olive oil caviar stands between us and dessert. An interesting palate cleanser with larger than usual sea salt flakes which gives a punch of saltiness over the dark chocolate goodness. I've always preferred chocolate over other flavours, and love my savoury stuff so this was an excellent combination of both.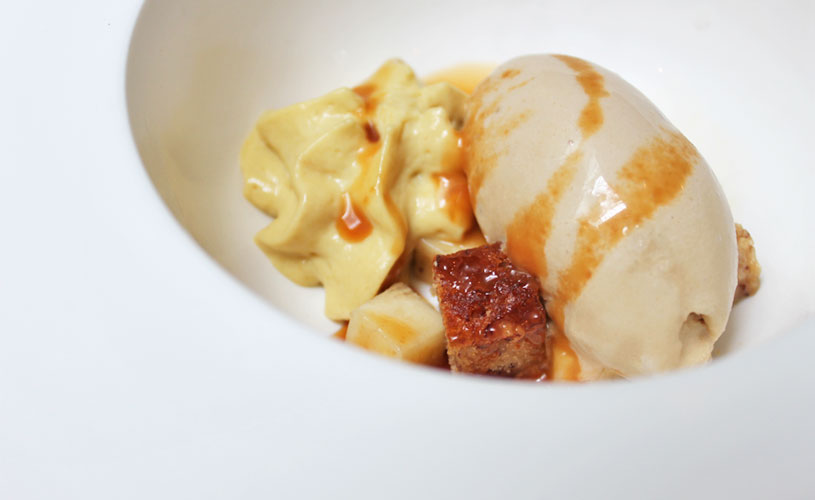 The BBC's (S$15) everything banana and more so take it easy if you're not a fan of the fruit. The banana creme, beer ice cream and the moist cake must be eaten as one to unlock the best experience. Again, a dessert that scores with me because it was not overly sweet and you can taste the freshness of different components. It's a must order!
It's getting easier to spend tonnes on a meal now but Esquina isn't that place, especially if you don't go heavy with the drinks. But that Sangria goes well with almost every dish till the end, and I'd say the value you get from a slightly more expensive tapas menu is more than well worth it.
And if you're not yet convinced, try their lunch menu which is an affordable S$38++ which comes with a generous 5 courses! Try it to believe it.
16 Jiak Chuan Rd, 089267 (Off Keong Saik Road)
Tel: +65 6222 1616
Hours: Mon to Fri 12 to 2.30pm and 6pm to 10.30pm | Sat 6pm to 10.30pm
Reservations: Call to reserve or online on Chope