A cosy flagship whisky boutique that offers great selection of spirits and whiskies
The vibe: La Maison du Whisky is a small, ground-floor bar tucked away in The Pier, Robertson Quay. Shades of dark-coloured chairs with small tables, with a golden glow of backlit whisky bottles on the walls, give a cosy feel. Staff are so friendly and knowledgeable.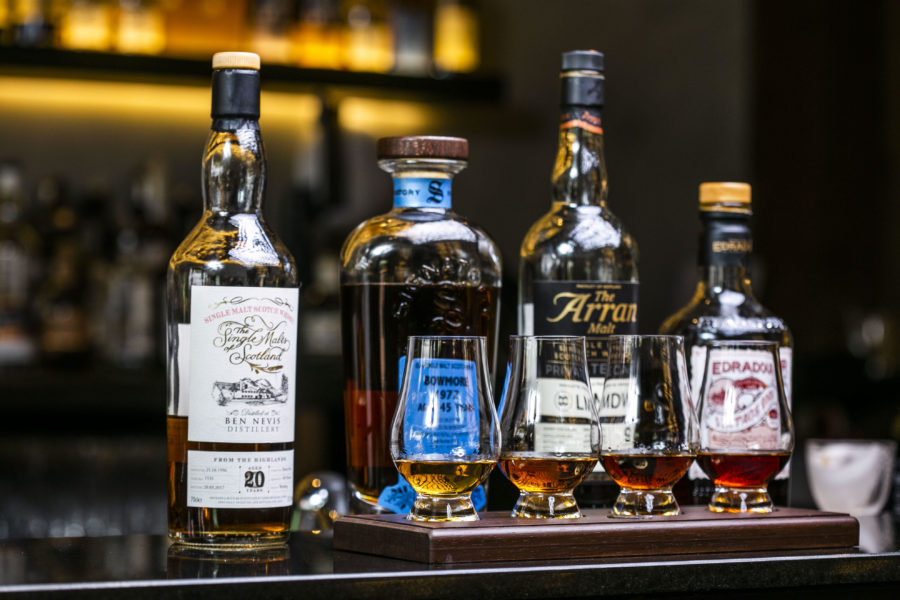 The drinks: At La Maison du Whisky, you can discover new whisky and spirits labels and indulge in the art of whisky appreciation through an open tasting of 800 bottles at any time, with a team of specialists on ground to advise customers. Yes, we are not kidding.
In addition, there's also a selection of various rare, new releases, as well as premium whiskies, such as Old Pulteney 1983, Kavalan Vinho Barrique, Linkwood 15Y, and many more! For a gin lover like me, I enjoyed the liberating tasting experience over some rare bottles from Japan like Ki No Bi – very first gin made in Japan.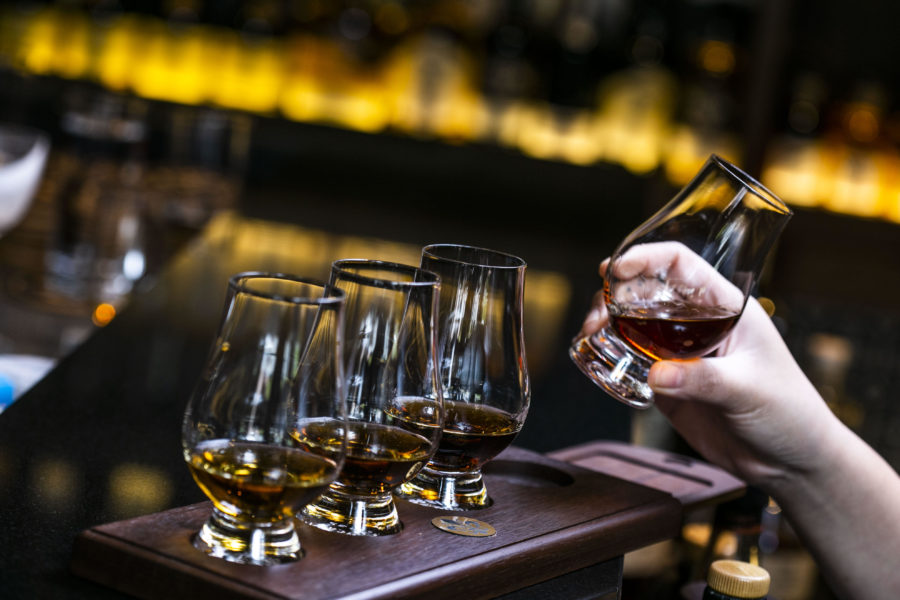 Verdict: You will definitely have some new-found surprises in La Maison du Whisky, where you can expand your taste experience of whiskies and spirits.
Review Rating: 8/10
80 Mohamed Sultan Road, #01-10, The Pier @ Robertson Quay, Singapore 239013
Maison du Whisky Shop :
Monday to Thursday 3:00pm to 10:30pm.
Friday and Saturday 2:00pm to 10:30pm.
NB: By Singapore Law, no take away of alcohol product is allowed after 10:30pm.
Maison du Whisky Bar :
Monday to Thursday: 6:00pm to 1:00am
Friday and Saturday: 6:00pm to 2:00am
Sunday: 6:00pm to Midnight
NB: Last drinks will be served 30min prior to closure.