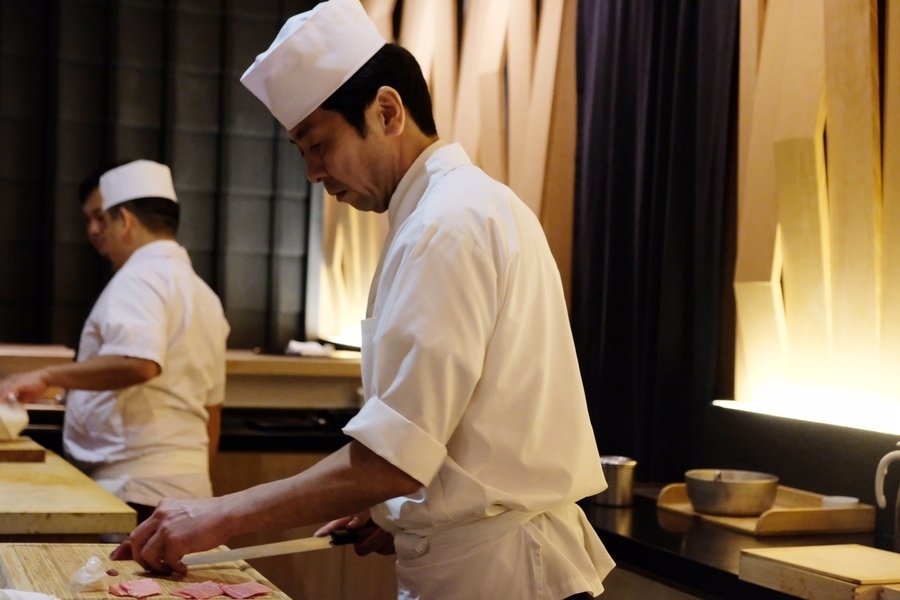 With the same skills of un-erring devotion to quality and precision, we were graciously invited to try the unique Kaiseki menu curated by Chef Yoshiyuki, Yoshi Restaurant. We have the opportunity to try the beef Kaiseki menu (8 Course Uni, Beef or Maguro menu from $158++) – it is set upon to showcase the finest ingredients of the season.
Newly named Yoshi Restaurant – A Japanese feast for the discerning
Kaiseki Yoshiyuki opened in 2012 and focused on serving traditional, full length Kyoto kaiseki meals. For 2018, they decided to reinvent themselves in order to allow them to appeal to a broader audience who would like to experience true Kyo-ryori cuisine. With this in mind, YOSHI** was conceptualized to feature the same Chef.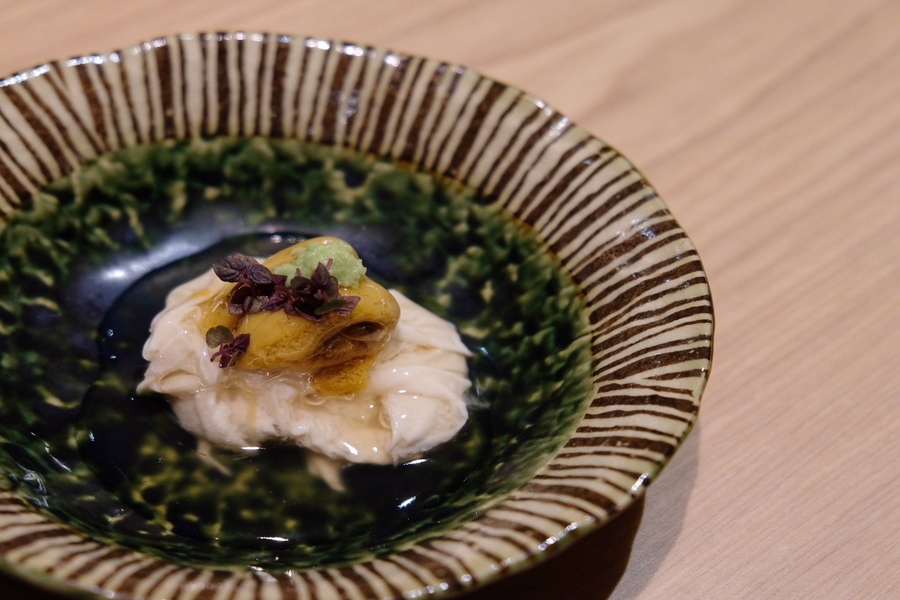 Beautiful presentation, freshness guaranteed
The beauty of their ingredients is just so sophisticated. For starters, freshly boiled layers of beancurd skin form the delicate base of the creamy uni (Sakizuke).  The freshness and natural essence of the uni completes this dish fully.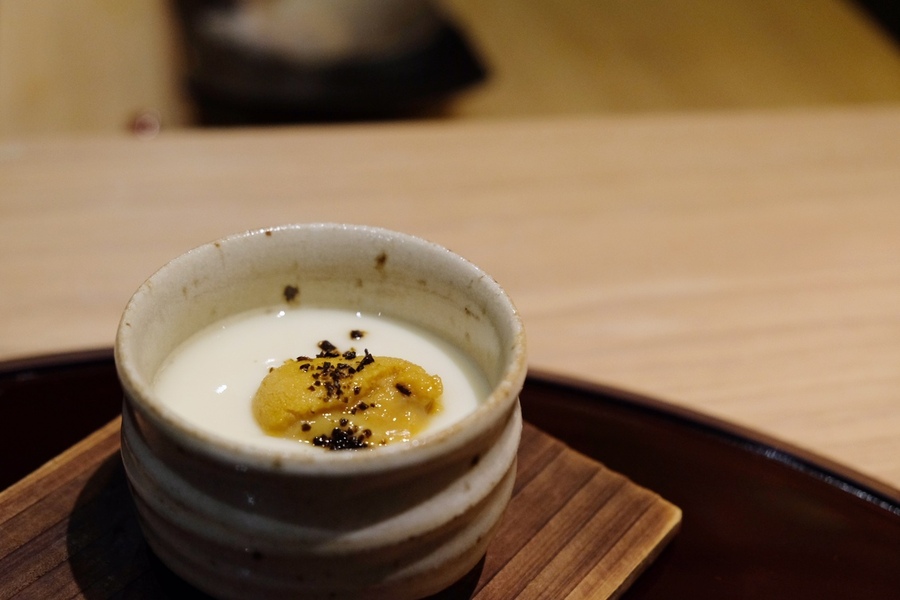 To note, each Kaiseki meal has a prescribed order of courses categorized by the cooking method of each dish. The cooking methods are never repeated so guests can sample new flavours and textures throughout their meal. The change in season is also represented by the green leaf, a garnishing that just makes the whole dish so much more appealing and relatable.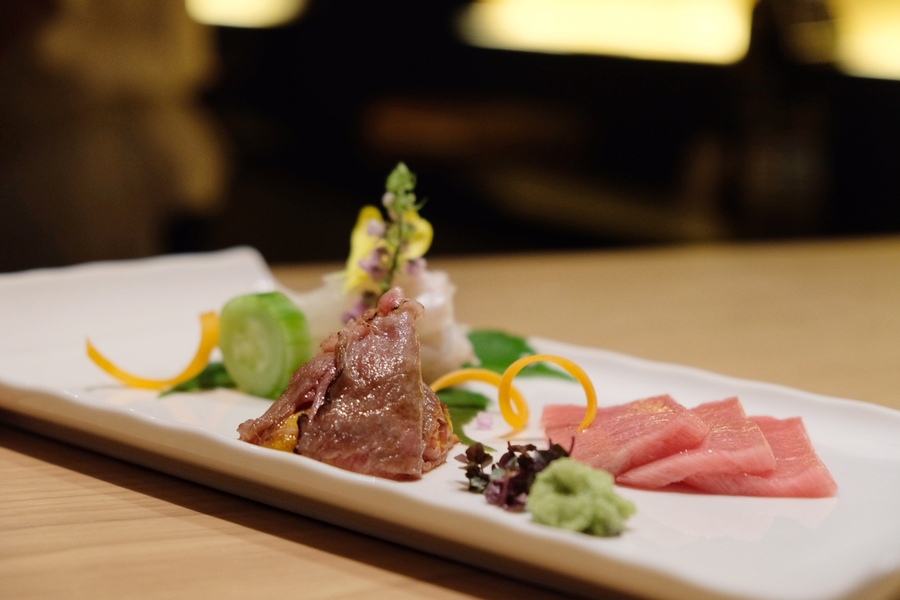 A vast array of the delicately sliced sashimi and beef (Tsukuri) is served in front of us. From fatty tuna (otoro) pieces to beef, every piece had its unique taste and texture.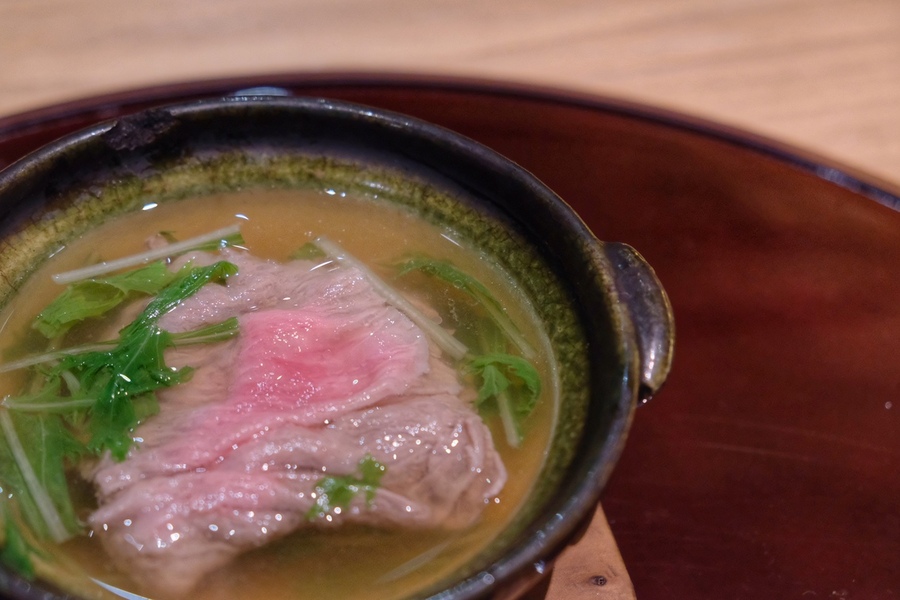 Textured, tantalising hot dishes for the season
Moving towards main dish (Shiizakana), the simple seasonal Kagoshima wagyu hotpot gave a heartiness and warmth with light flavours. It's pretty amazing for something that looks so light, to be so tasty.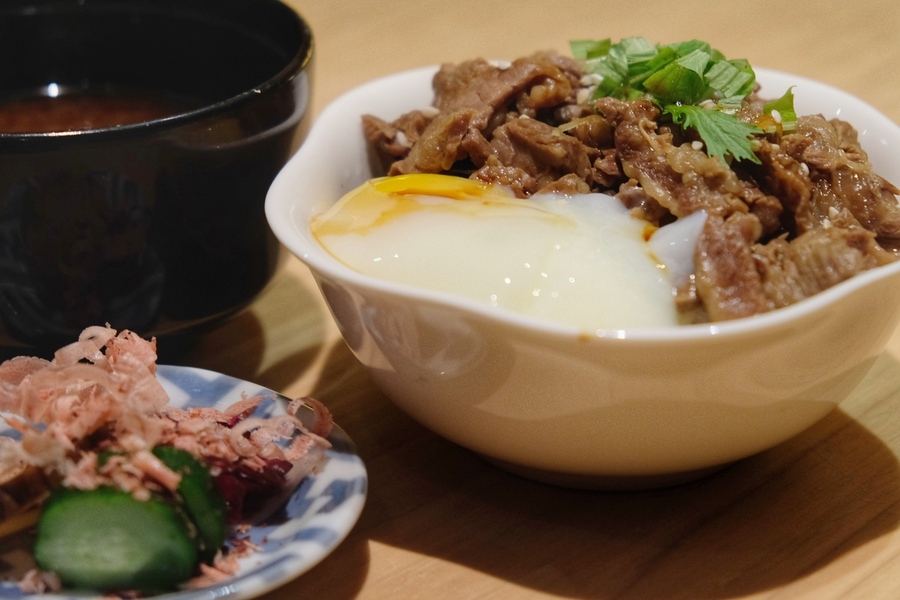 The Wagyu Beef Don (Shokuji) made use of an onsen egg beautifully. Much to my delight, the tenderness of the meat is combining goodness into every bite. It is just so juicy and extremely delicious.
The recent refurbishment of Yoshi Restaurant had scored them with tastefully art-adorned corridor and an amazing brand logo. And most certainly with the shift in style, it's still keeping Japanese architecture and form intact.
Restaurant rating: 9/10
Forum The Shopping Mall
583 Orchard Road,
B1-39, Singapore 238884
Reservations: +65 – 8188 0900
Hours: Lunch: 12.00pm – 2.00pm (last order at 1.30pm) Dinner: 7.00pm – 10.00pm (last order at 9.30pm)
Nearest Station: Orchard
**YOSHI is one part of Iki Concepts, a Singaporean F&B company made up of three Japanese establishments - Japanese fine-dining restaurant, YOSHI, craft cocktail bar The Horse's Mouth, and family-friendly Uma Uma Ramen.
[GIVEAWAY]
IT'S OUR 4TH ANNIVERSARY! WIN AND DINE FOR AN AMAZING KAISEKI DINING EXPERIENCE AT YOSHI RESTAURANT!
To thank our fans and followers for the unwavering support, we are giving 1 lucky winner to enjoy the extremely unique Kaiseki themed menu (dining for two, priced at $158-188++ per person)!
To stand a chance to win the prize, simply follow the instructions below:
Like both Yoshi Restaurant& AsiaStyleAsia Facebook Pages, and share the post
Comment 'Liked and Shared' within post's comment
Answer the following question: What do you like about Yoshi Restaurant?
*Contest will end on 7th October 2018, Sunday! Kindly email your answer and details (name, contact number, email) to contact@asiastyle.asia!
* *The dining voucher has to be redeemed within 6 months. The dining voucher will be applicable for dine-in items only.