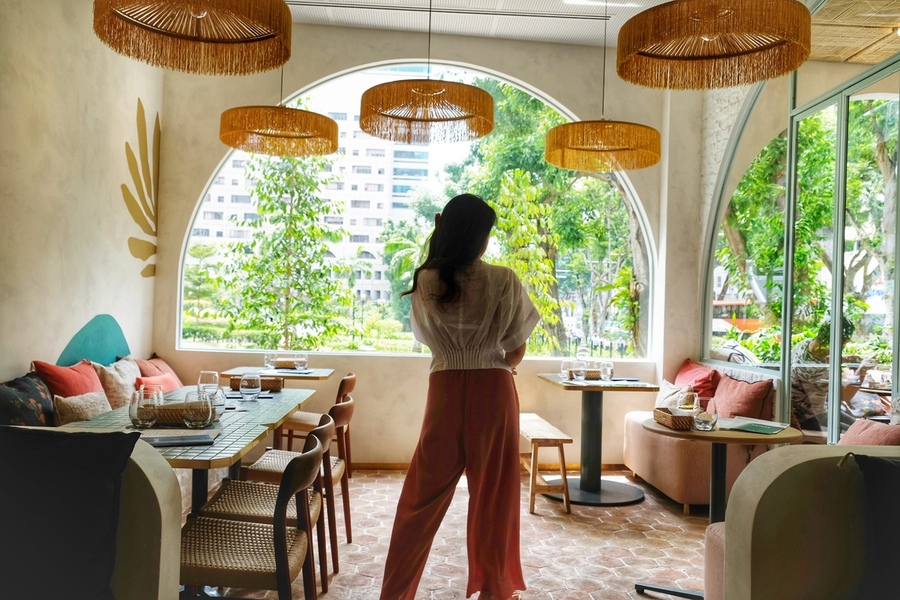 The 3rd outlet of Merci Marcel may be located at the Singapore's iconic shopping district, Orchard Road, it is at the apex of the dining scene in the region.  French Consultant Chef Nicolas Nguyen Van Hai combines the best produce with great traditional cuisine to produce the flagship outlet's comprehensive French culinary offerings.
The Merci Marcel's Orchard Concept has an exciting tag team feature of Italian artisans Cotto Etrusco –  their flooring comprises of 100% ecologic and eco-sustainable custom-made hexagon terracotta tiles that are each handcrafted. Within the space, one interesting highlight will be The Winter Garden – fully air-conditioned, this intimate corner provides a relaxing dining experience with a full view of the calming greenery over at the Royal Thai Embassy.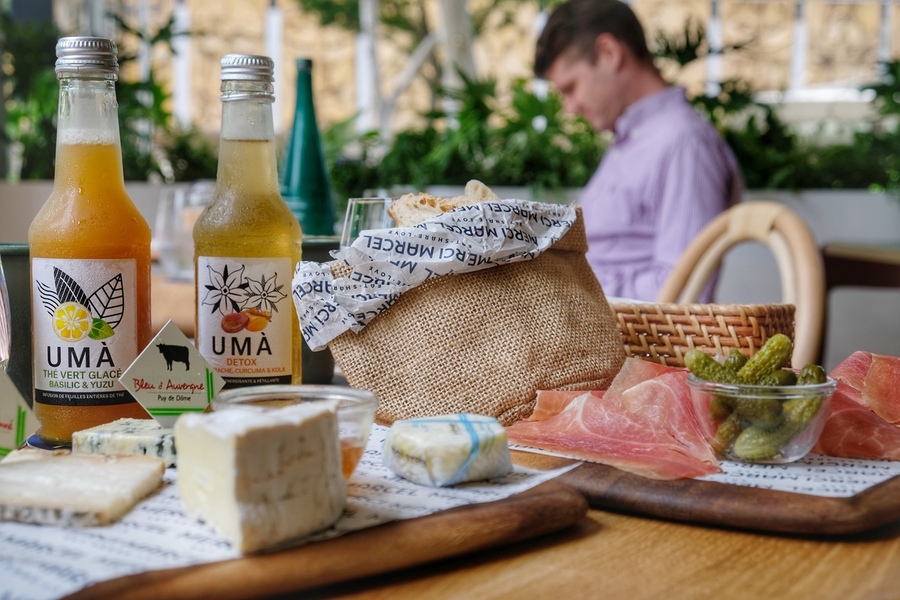 Merci Marcel pushes boundaries
With a symphony of flavours and textures, the mix of 5 artisanal cheeses ($36) is sure to tease your taste buds, together with Beillevaire butter and bread.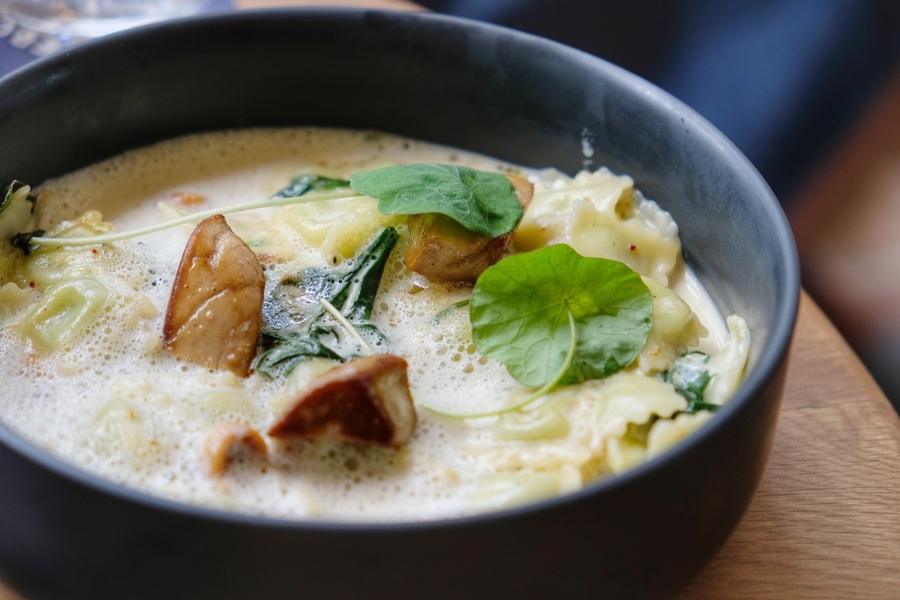 It has always endeavored to put a twist on the food by incorporating traditional flavours and ingredients. This can be seen in tantalising dishes such as the Ravioles de Royans, Palais ($18). With a frothy foie gras emulsion, the dish is totally indulgent with chunks of foie gras and savoury cheese. Conjuring up delicious sauces is put to the test in this dish but they have made it.
The visually arresting Pineapple Carpaccio ($11) is made up of thinly sliced pineapples, dribbled with a house made sauce comprising of natural organic honey, lime juice, and olive oil, finished with mango puree sprinkled with coconuts flakes and coconut biscuit.
Merci Marcel Orchard amplifies its identity more than just a restaurant. It is a station with a huge selection of over 700 artisanal and crafted goods over 80 unique brands. You can either dine or shop whenever you visit this new, creative and refreshing space.
Review Rating: 7.5/10
Palais Renaissance, 390 Orchard Road, #01-03 to 04 Singapore 238871
Opening Hours: Monday to Sunday: 8am – 12am
Phone: 6735 2608
Nearest MRT: Orchard