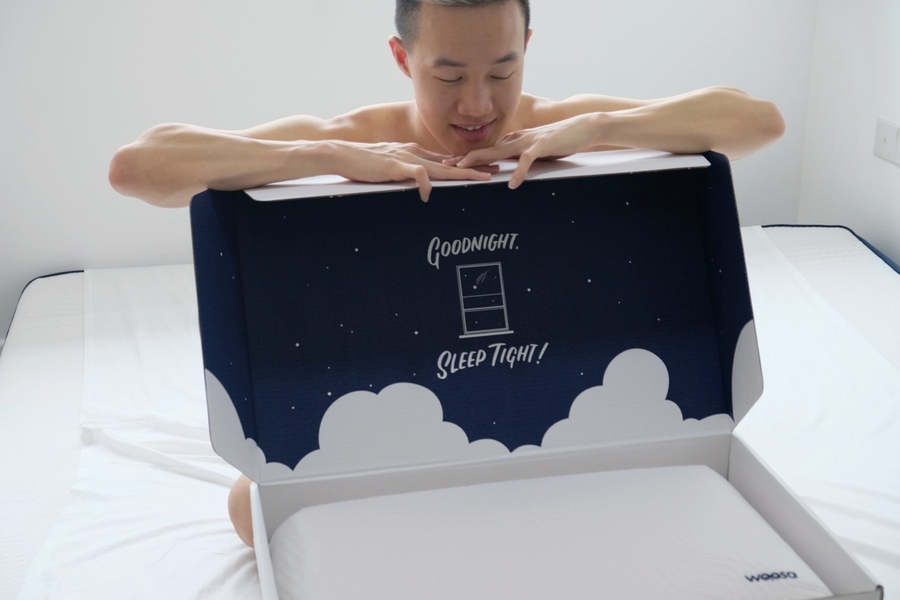 Upon moving into the new home, we realised how it was really important to get comfortable with our sleep. We did just enough research that when Woosa sent us a mattress for review. With one goal in mind, surprisingly, Woosa helps people to get a good night's sleep.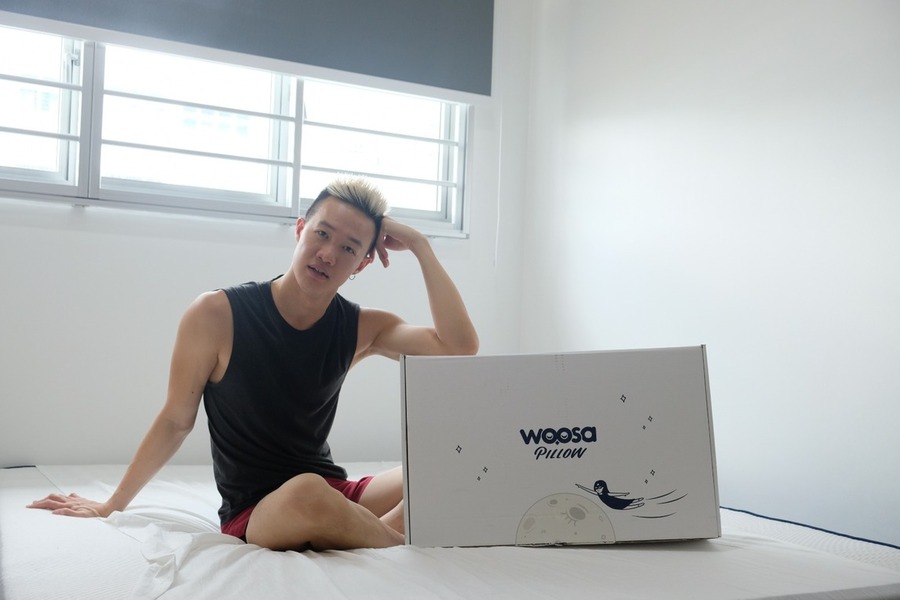 Based on Woosa team's research with over 1000 individuals in Singapore, they find that 80% of the respondents prefer a medium firm mattress. They further developed this finding by performing A/B testing to understand deeper the definition of medium firm, and developed a universal level of comfort that you'll love.
Quality sleep is always important. Sleep is not just the hours but it's how your body recovers at night through proper sleep. The mattress arrives compressed and rolled into a box. You can be forgiven for wondering how you're going to sleep on this! After an hour, it's risen to a normal size and is ready for your bed base. It's quite firm at first and how it feels on day one is completely different to how it feels by a week's time.
By combining their Belgian-made Latex and Memory Foams, Woosa mattress can be very adaptive, soft yet bouncy. It's an incredibly comfortable bed for one night's sleep!
What we really like about the Woosa Pillow is that it has both stability of Neck Support while having the touch of softness just like Memory Foam, but keeps sturdy even over time! Whether you're a back, stomach or side sleeper, the Woosa Pillow will adapt to how you sleep.
They have a 30 nights' free trial for the pillow and 100 nights free trial for the mattress, and when returned get donated to charitable organisations, The prices over the Woosa Mattress (Queen Size, $1,499) and Woosa Pillow (Standard, $149) are very affordable. We are urging you guys thinking of switching mattress and pillows – shop right away at Woosa! Isn't it worth being most comfortable you can be?