"Where we're going, we don't need roads" – so said crazy-haired professor Emmett Brown from the Back to the Future movies. And, that was the thought dominating all others and kept my heart thumbing at 240 BPM as I took the wheel of the new Jeep Compass and swung out of the showroom. As a lover of the great outdoors, this is the car that on the strength of its name alone promised fun, freedom and adventure. Though somewhat less aggressive than the Wrangler or Trailhawk,  this iconic military vehicle turned everyman's rough-and-tumble, weekend warrior wagon is still every bit as tough and able as its olive green progenitor.

The Nuts and Bolts of the Jeep Compass

At the heart of this macho machine, is its 1.400cc Inline 4-cylinder turbo charged petrol engine that when coupled with a nine-speed all wheel transmission, makes the Jeep Compass hardy and handy on and off road. Boasting 250Nm of torque and 168BHP, fuel consumption is still a modest 14.5km/ litre. This is a considerably more powerful car compared to its nearest competitors such as the Hyundai Tucson an Honda CRV and yet still a little bit more fuel efficient. You can read up more on its specifications here.

The City Road-Warrior
The compact SUV segment has grown in popularity in recent years and the Jeep Compass is amongst the top choices in this category. In many cases, these compact SUVs are watered down compromises between performance and function but not here. Although not as powerful as I would like, clocking the 0-100km benchmark test at 10 seconds, the handling was very pleasant and smooth. Turning at speed was not an issue and its ability to stick to the road imbues confidence to push the car just a bit more.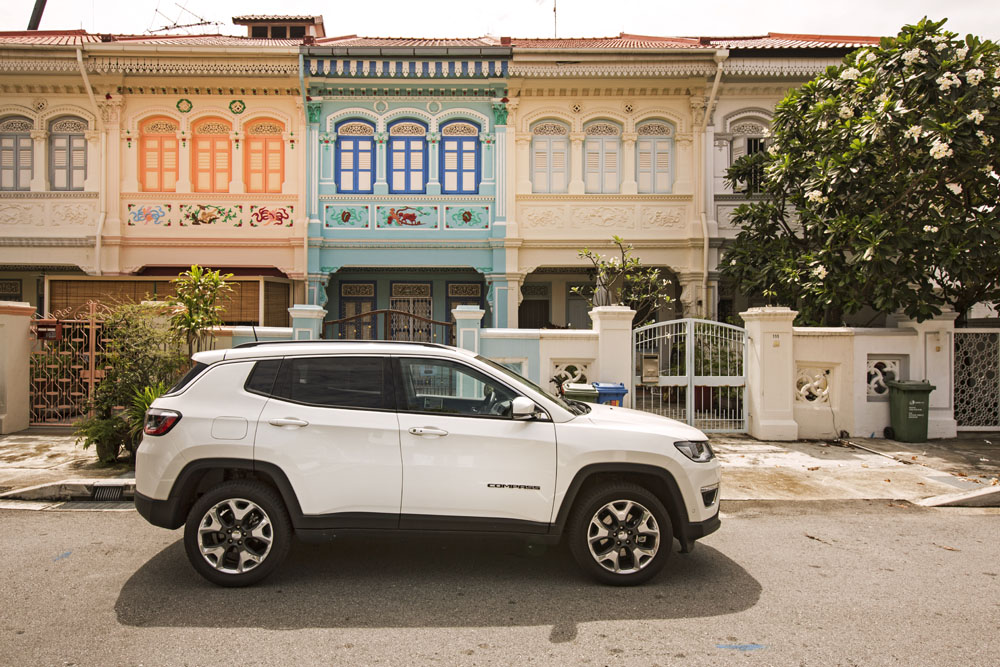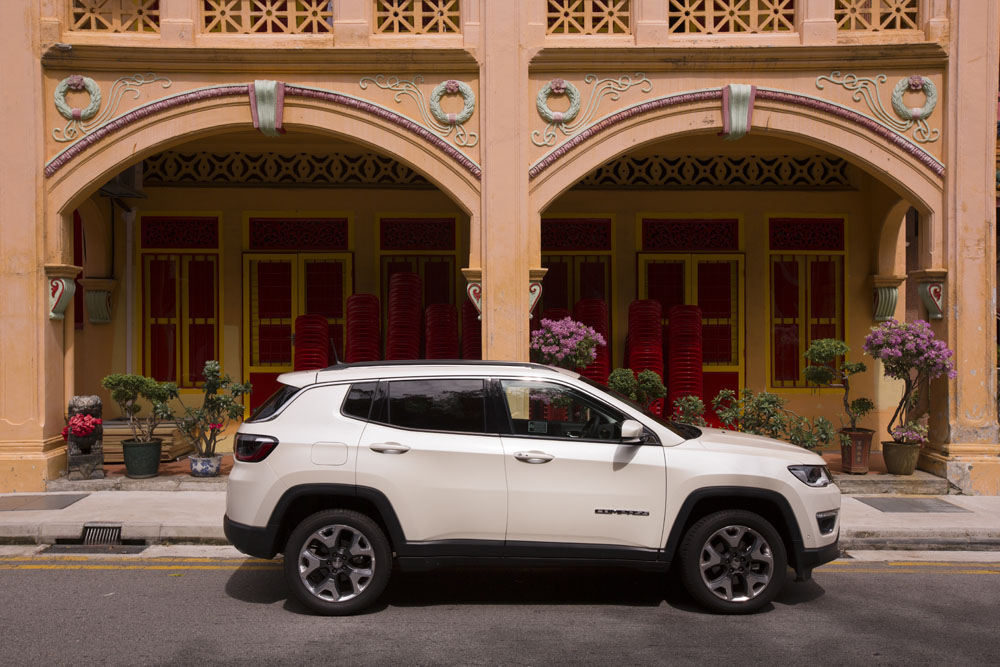 Having driven it across the island, my other impressions are that when in the driver's seat, you really do feel like you are ahead of the pack. The Jeep's presence is commanding. Not just because of the sleek body styling but also because of the height at which the front seats sit and its broad width. The Jeep Compass is definitely no pushover.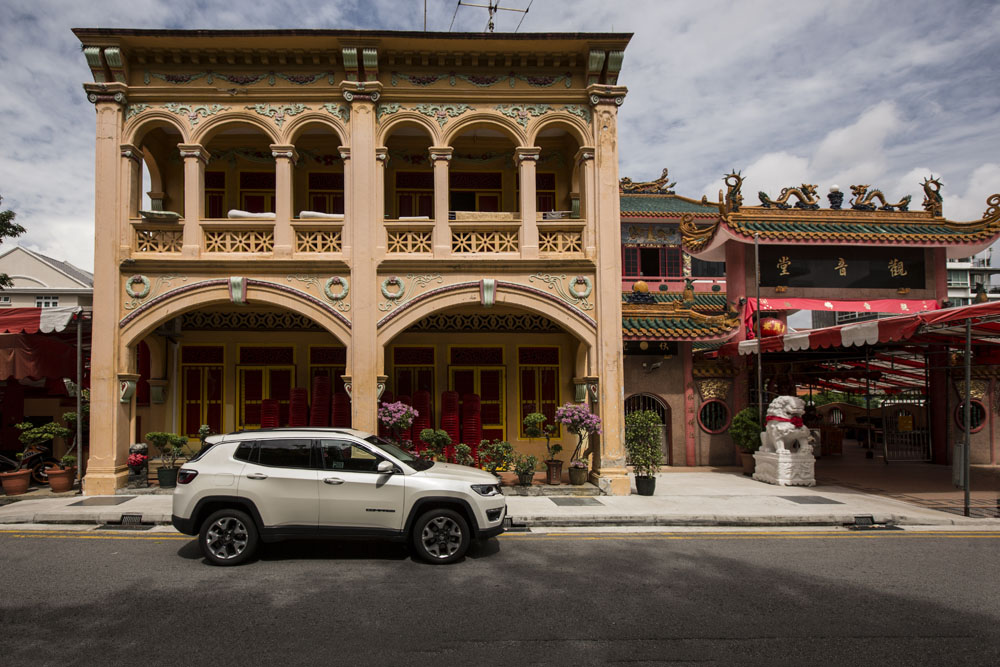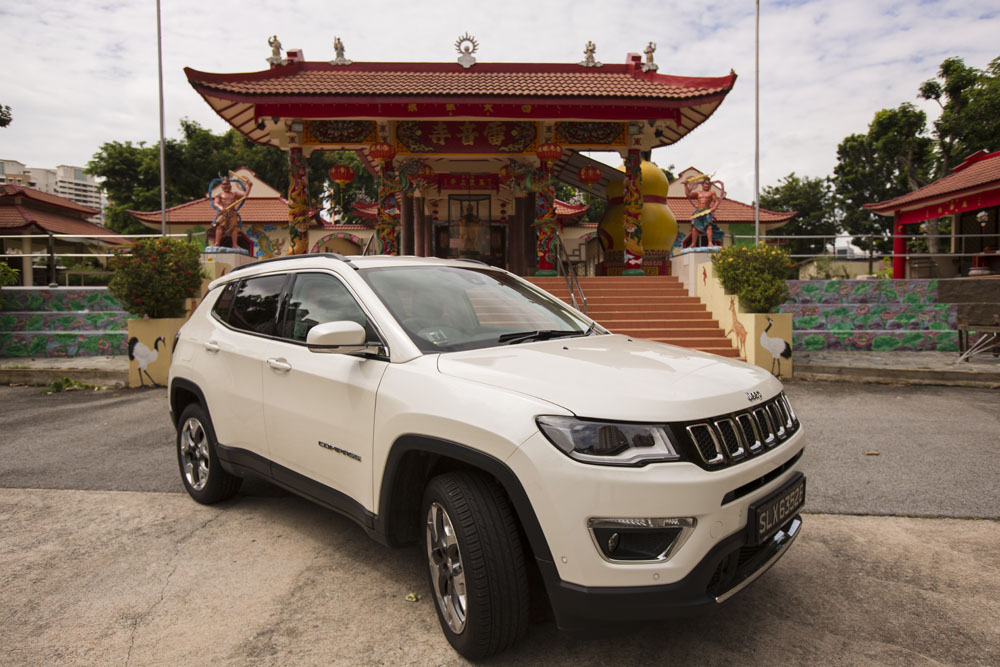 The interior cabins are very roomy, with ample head and leg room for most people. Passengers will be happy to note that there are rear aircon vents to tweak the temperature in the rear to their preference while the Beats by Dr. Dre audio system is bound to keep all the car's occupants happy.
Find out more about how to get one or to schedule a test drive, click here.