Let's be honest here – Japan is not particularly well known for its espresso-based coffee culture.  Its drip coffee culture, on the other hand, is pretty well established and can be very enjoyable for most people. But if you are a coffee snob like me and would rather have a dingy cuppa than a decent americano, this list could very well save you from having to wean off caffeine while you are on holiday in Tokyo.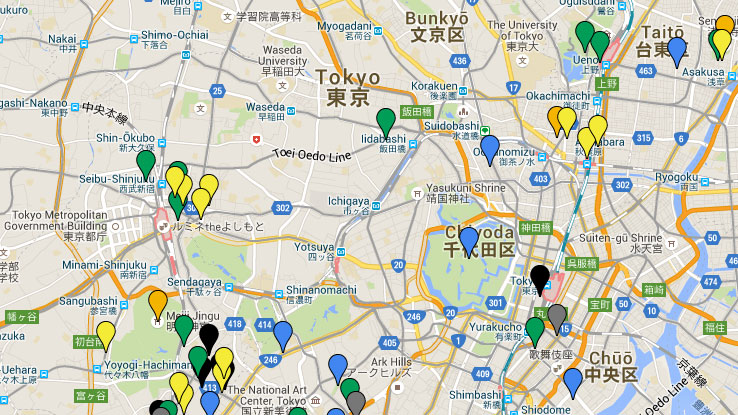 For Google map users, we have pinned the map of the places we visited in Tokyo. Check it out.
Coffee Verdict (macchiato) –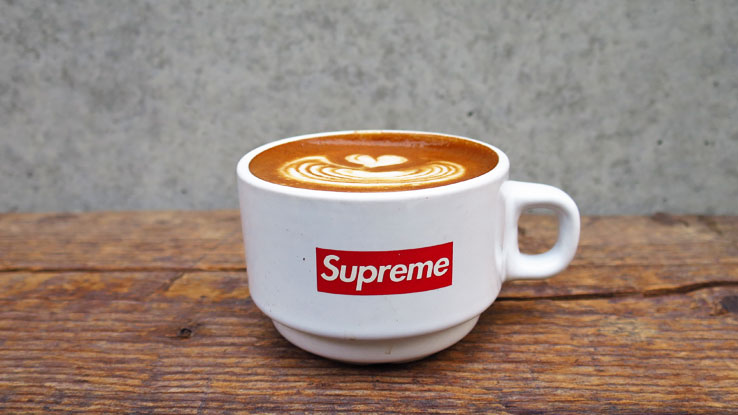 Really good coffee with enough robustness to go around the palate and yet maintain nice degree of rounded-ness to its finish.  However, for coffee addicts lovers who like them bright, the notes on this macchiato might not suit you.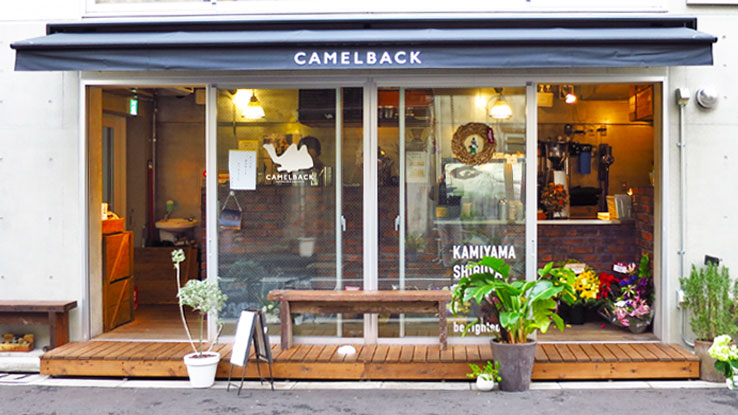 Located in Shibuya, the decor of Camelback is unassuming.  But yet carries a hint of the owners dedication towards creating a comfortable and relaxing space for its patrons.
Coffee Verdict (cappucino) –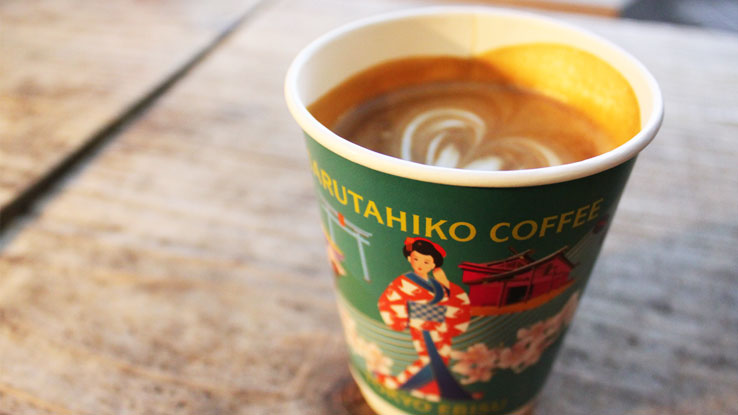 Sarutahiko Coffee is an old timer in the cafe scene in Tokyo and has garnered an immense number of followers.    That is not surprising given the quality of its coffee.  Slightly bright, the milk is smooth and velvety enough to carry that bright note.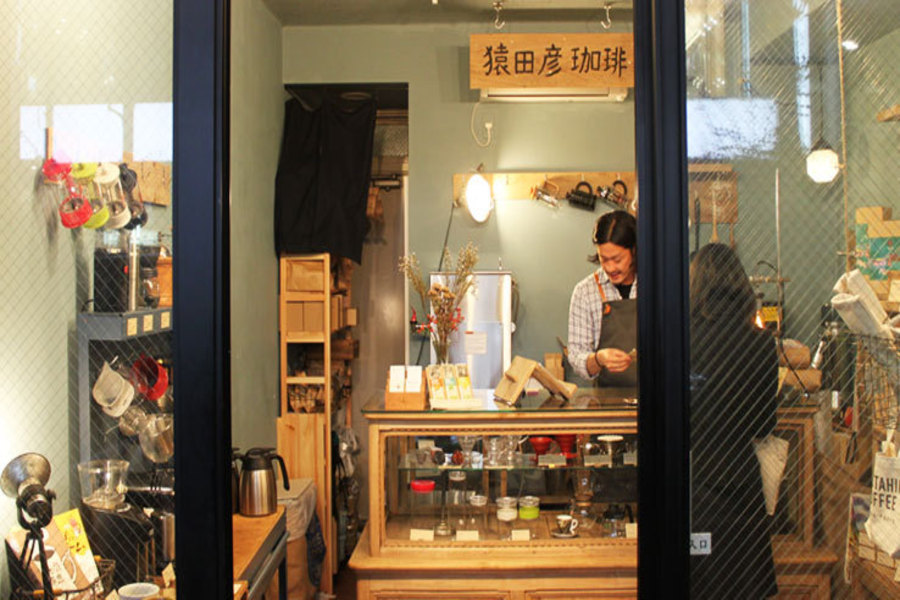 Just a few doors further down from the cafe is Sarutahiko's specialty shop selling all things coffee.  Buy a bit of ground coffee or some coffee accessories if you wish to take home a little bit of Sarutahiko. Visit it if you are near Ebisu, the coffee is very nice and worth a little detour to get to.
Coffee Verdict (cappuccino) –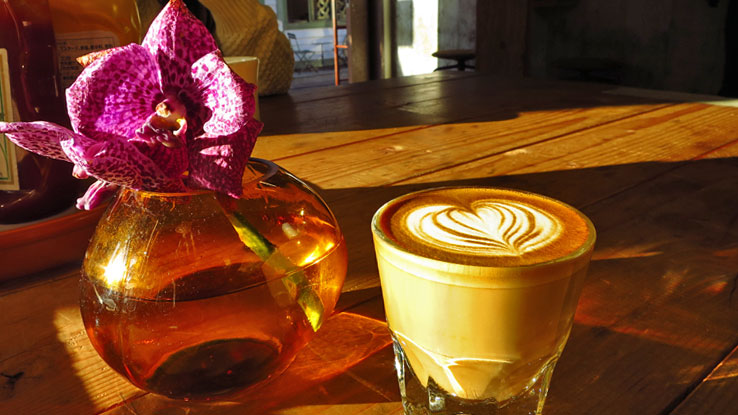 A suitably bright cappuccino that hits all the right spots.  Deus Machina manages to excite my palate with this smooth cuppa that sings with some really moderate but yet awesome bright notes.  A popular haunt drawing quite the local crowd, this cafe is headed by Barista Yoshi who is known for his ability for 'bean whispering'.  Definitely a cuppa to try for Seattle coffee-lovers.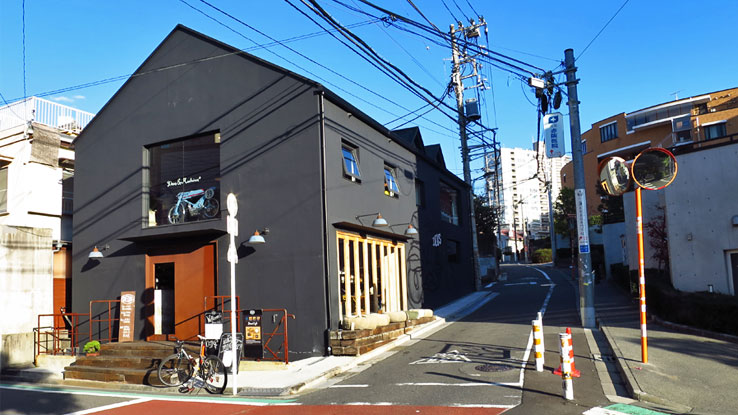 "Small and concentrated, like an espresso."  That is how the bar and cafe of the The Residence of Impermanence in Harajuku is described.  A collaborative project was commissioned for Truck Furniture and Stephen Kenn to create the sofas in The Residence. And apparently they used recycled Japanese cedar, and Corten steel designed to age.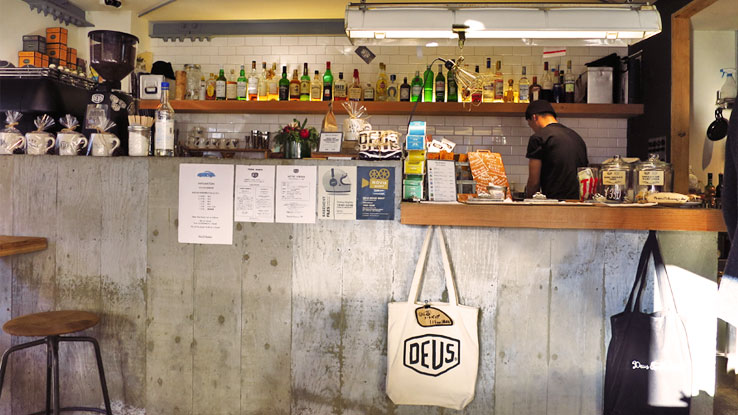 A cast concrete long sharing table forms the centre piece of the cafe space and a unique piece from Robert Moore fashions the main wall. The cafe is open from 9am for special blend coffees and Mama Lulis' granola and stays open until 11pm.
Coffee Verdict (cappuccino) –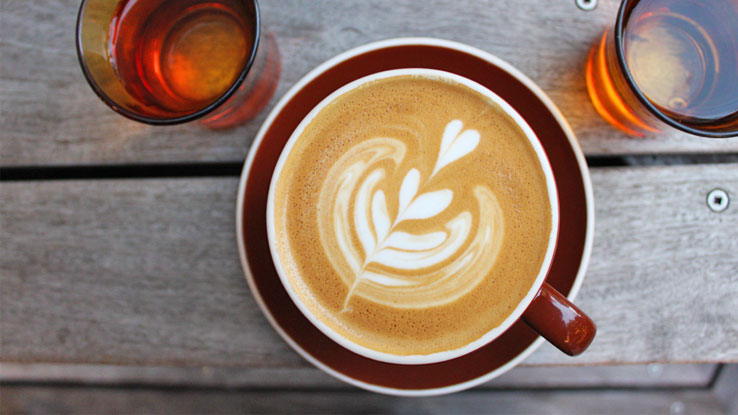 A very decent cuppa with a wonderful story behind its passions, beans and spaces.  Roastery roasts their own beans at the back of the cafe (I know, I know, that in itself doesn't mean that the coffee would be great). It does a pretty good job at making a very enjoyable cuppa.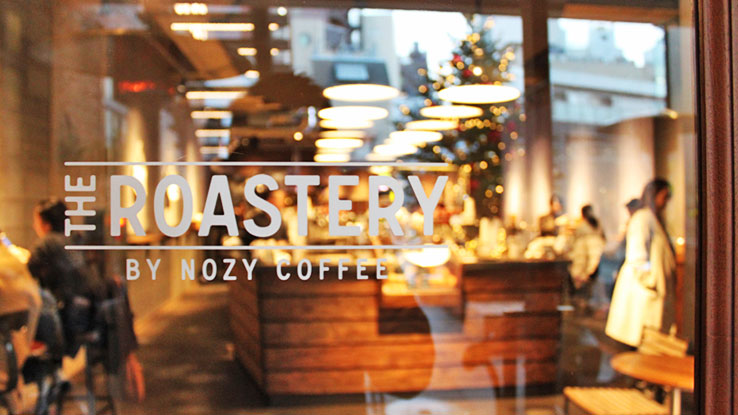 The cafe is well designed creating quite a lively and approachable space for anyone seeking solace in a cuppa.  Visit when you are around the area!
Coffee Verdict (cappuccino) –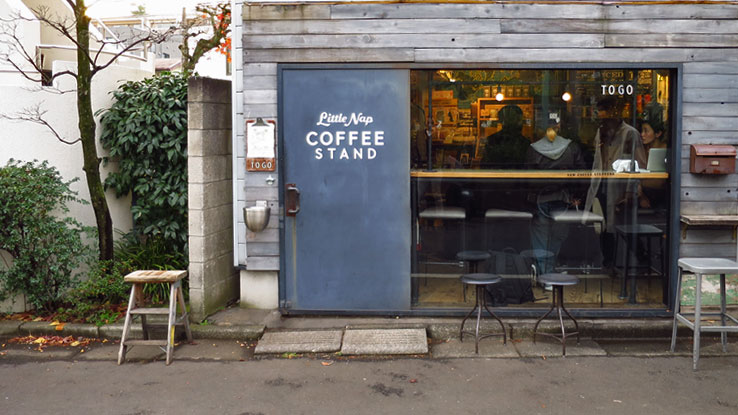 A thoroughly cosy cafe set right in front of a large park with a children's playground. Little Nap Coffee Stand is probably going to be the most idyllic cafe you can find in Tokyo.  The coffee is certainly worth the walk through some residential spaces for its ambience.
Coffee Verdict (cappuccino) –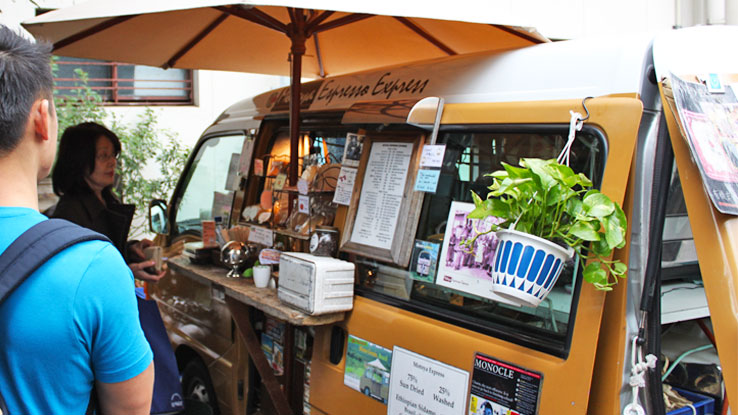 As I said before in my previous post finding Motoya Espresso Express is really the price in itself.  If you find one, just buy a cuppa and hopefully, you'll enjoy it while you're on the move.
Coffee Verdict (cappuccino) –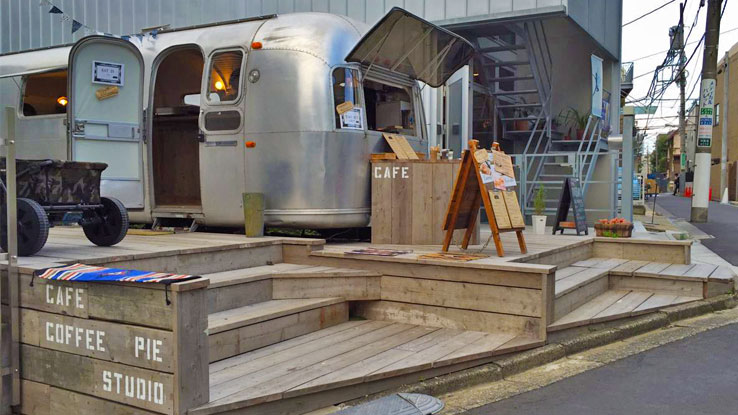 The seriously unapologetically hipster-looking van certainly provides a surprising form among the houses in the area (not that houses in Tokyo are monotonous). Another spot to grab a good cuppa when the walking gets to you.
Coffee Verdict (cappuccino) –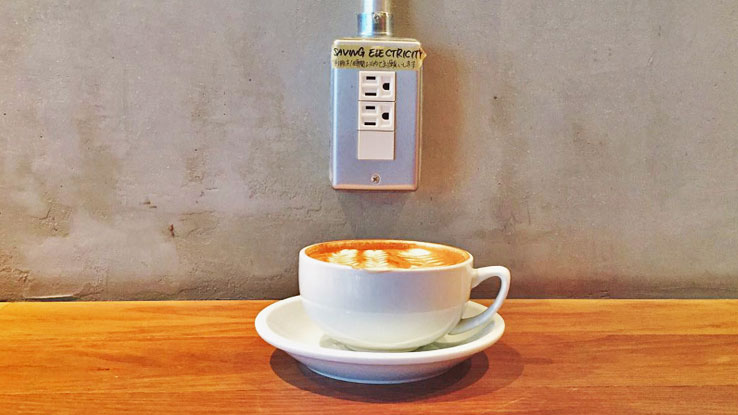 Streamer coffee is decent and smooth.  For the milk lovers, this cuppa will deffo make your day.  Personally I find the lack of coffee taste disappointing and the lack of fragrance surprising.  Still, the milk was well frothed and the decor interesting. Nice latte art though.
Coffee Verdict (cappuccino) –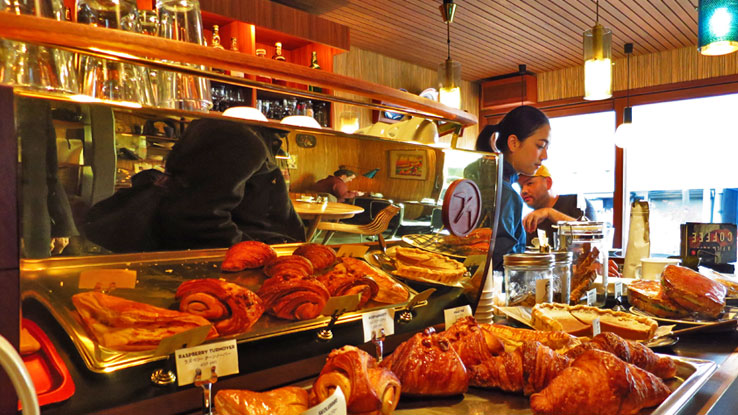 To be honest, there are a few other places in Tokyo I would recommend for coffee first before I would Fuglen. The cuppa is too mild.  It is short of me saying that I am drinking milk with a tinge of espresso. I hope that I went on a bad day for the Barista.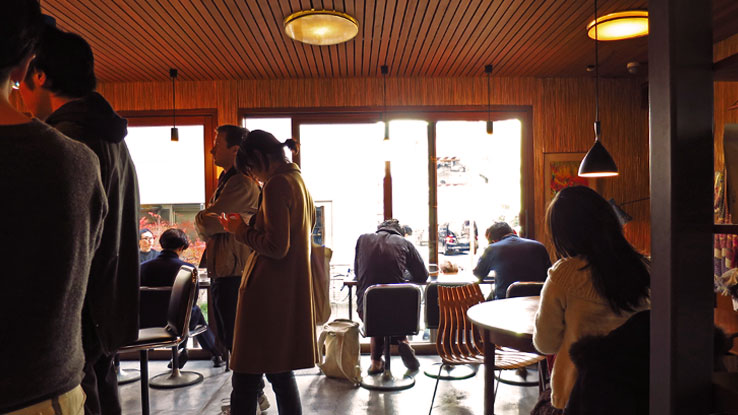 However, I am recommending this place for its ambience and environment.  A place to see and be seen so drop by if you are in the area.
Survival Guide for Coffee Addicts Lovers
Coffee lovers use to say this about Tokyo: Nice city, but pity about the coffee…  Nowadays, it seems that more and more cafes are popping up around the city with varying degrees of success of making a decent cuppa.
While some cafes do taste like they are making a cup of Starbucks muck-iatto, there exist many success stories in Tokyo a few of which I have listed above.  We hope the list above will help you coffee lovers find some caffeine respite and help you enjoy this beautiful city even more.