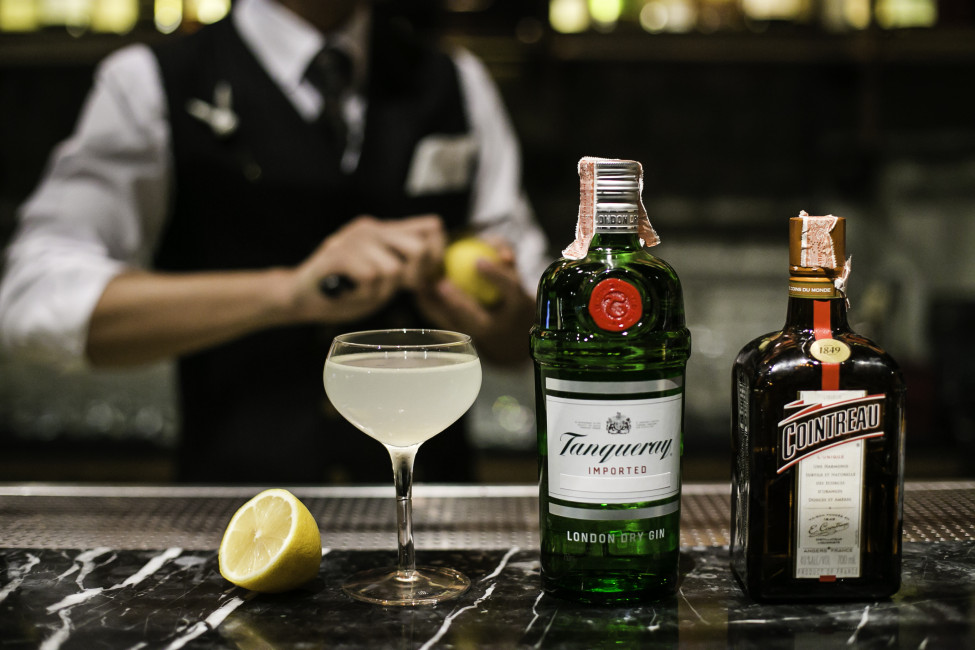 It is so easy to lose yourself down the Rabbit Hole, which is dead serious about their drinks. Being sleek and swanky, Thonglor welcomes the latest and most happening speakeasy bar.
Charming decor, intimate mood
Entering a wooden door, with no signage to look out for, Rabbit Hole is sandwiched between Ainu Japanese bar and Ramen Aijsai.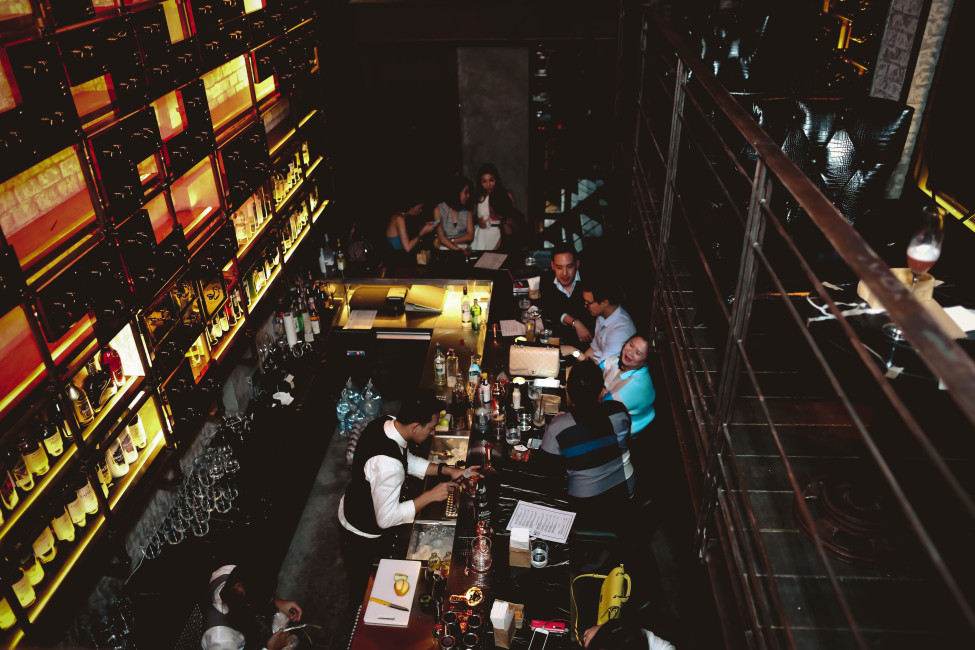 With a bar seating on the first floor, the atmosphere was soaked with scores of serious drinkers, while the upper floors are set up with more quiet corners for cosy gatherings. The ambience is rather spread out across the different levels, depending on what you prefer. On a personal note, it would be loads of fun to be around the bar seating, doing some serious people-watching.
Fridays and Saturdays are more upbeat, with a Live DJ spinning house beats on the 2nd floor.
Serious and good quality concoctions
Rabbit Hole is certainly the go-to place for great quality cocktails. The Vieux Carre (B$400) was an excellent whiskey-based cocktail, mellow yet rich in flavour.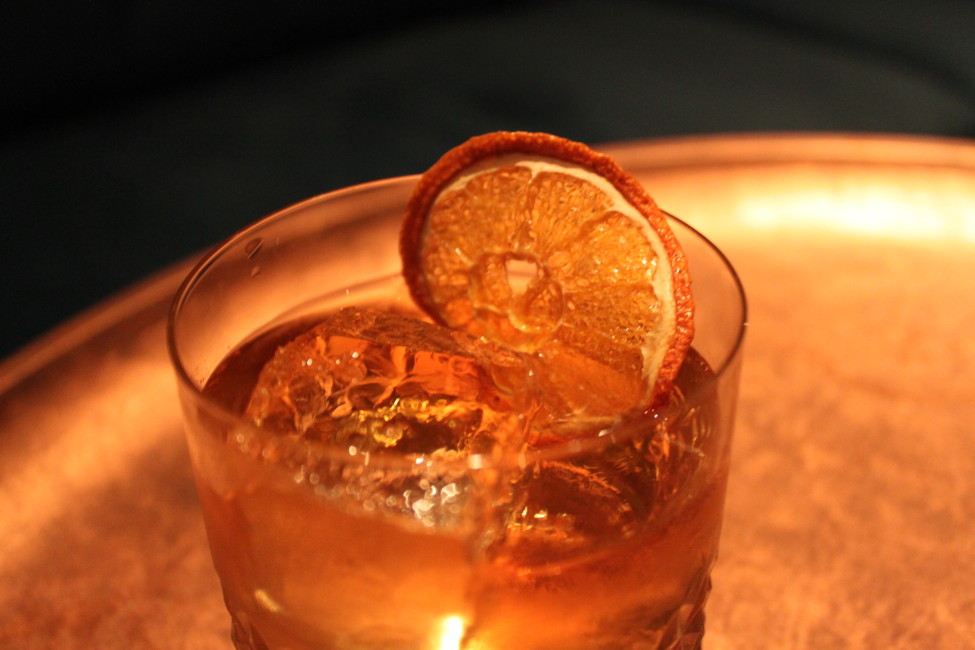 Another cocktail for the serious drinkers will be Final Renovation (B$400). It set some serious flavors. For the ladies, if you want something easier to drink and refreshing, you can go for the Penicillin (B$400).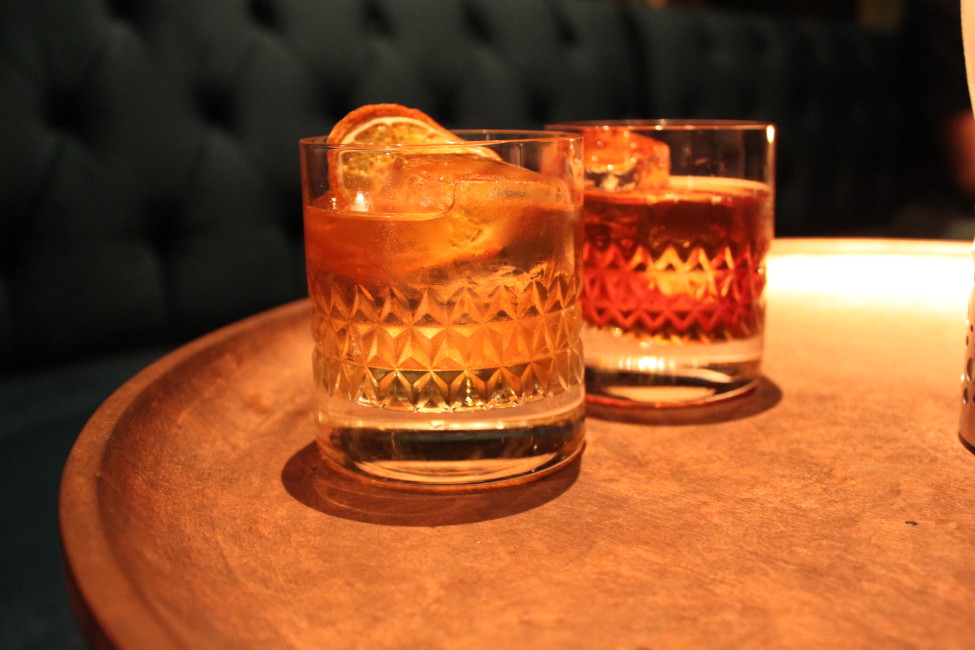 Pretty faces from the crowd
Don't be surprised if you will meet a lot of pretty faces of Thonglor, aside from the impressive decor. It's now THE space to see and be seen with quite a few local celebrities and personalities claiming this as a hangout space.
Verdict
Like a good speakeasy bar, the drinks are excellent, and totally worth the slightly higher price. There's a plenty of whisky based cocktails (seems to be their specialty) to choose from the menu that I like a lot. There are other Scotch, American and Japanese whiskeys available by the glass or bottle.
Oh, and the bar does not serve food, so come after you've had dinner.
Restaurant rating: 7/10
125 Sukhumvit Soi 55 (Thonglor), Bangkok, 10110 Thailand
Tel: +668-1822-3392
Hours: Tuesdays – Sundays,  7.00pm-2.00am
Nearest Station: BTS Thong Lo
Reservations: Via phone