Ho Chi Minh City – A Southern Vietnamese metropolis that pulsates with a quiet yet vibrant energy. Formerly and still commonly referred to as 'Saigon', it combines culture with commerce to give a mesmerising mix of old world charm and modern bustle. From cosy backpacker inns to luxurious hotels, street hawkers to elegant restaurants, preserved colonial structures and war relics to glistening towers, the city's attractive qualities are aplenty. But don't just take our word for it. If you need more convincing, here are five great reasons to fall in love with Ho Chi Minh City!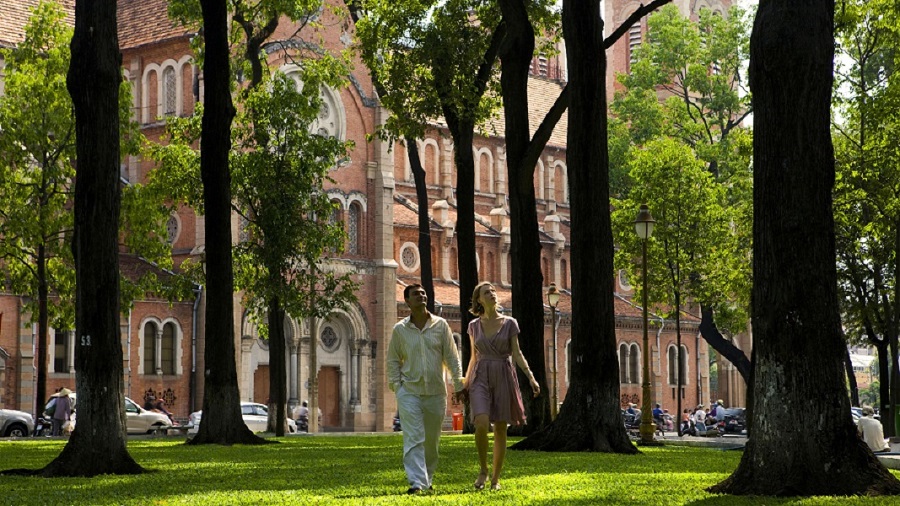 It is Asia's very own City of Romance
Christened  the "Paris of Asia", it's hard to miss the allure that Ho Chi Minh City exudes. Best explored by foot, the city offers a lovely backdrop of elegant colonial French-style architecture, quirky boutiques and quaint cafes. Stroll down wide, tree-lined boulevards and lose yourself in the city's timeless beauty. Reap the benefits of having the best attractions at your doorstep by choosing a hotel located right in the heart of the city centre such as the luxurious Intercontinental Saigon. You will be envy of all when you stay of Asia's Leading City Hotel (awarded by the World Travel Awards in 2015) and are just a stone's throw from famous landmarks such as the Notre Dame Cathedral and Saigon Opera House which you can easily visit at the start of your day before venturing further afar to take in more sights in the city.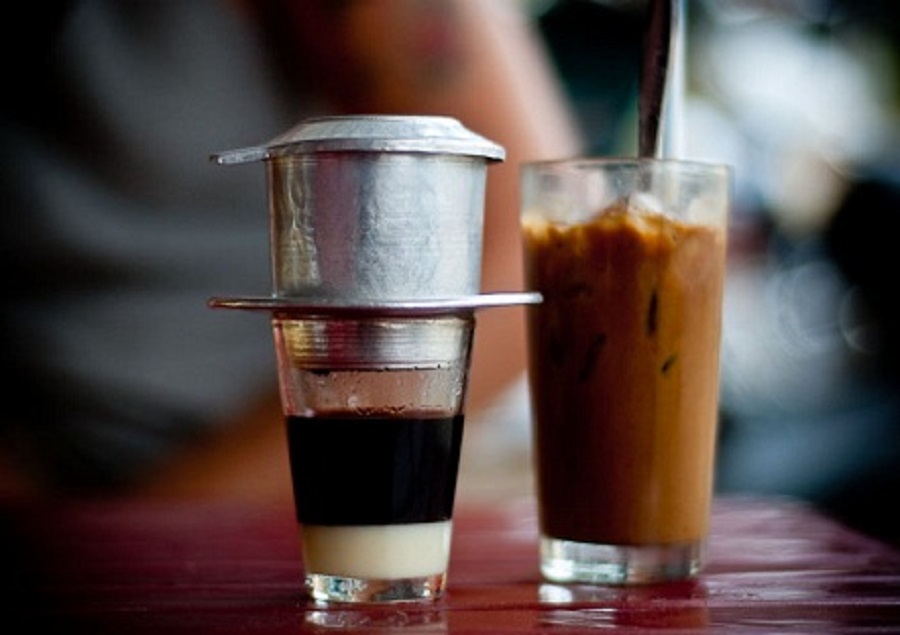 The smell of fresh Vietnamese coffee brewing at every street corner
Coffee-­‐aficionados, take  note. The Vietnamese take immense pride in their national beverage, and with good reason. First imported by the French, locals soon began growing their own beans in the highlands, giving Vietnamese coffee its seductively rich aroma and full‐bodied flavour. The national classic, ca phe sua da, which translates literally to "coffee, milk, ice", is a robust dark roast brewed in a special press pot, served over ice with lashings of sweet condensed milk. To enjoy this simple yet invigorating drink , kick back at one of the city's many local cafes.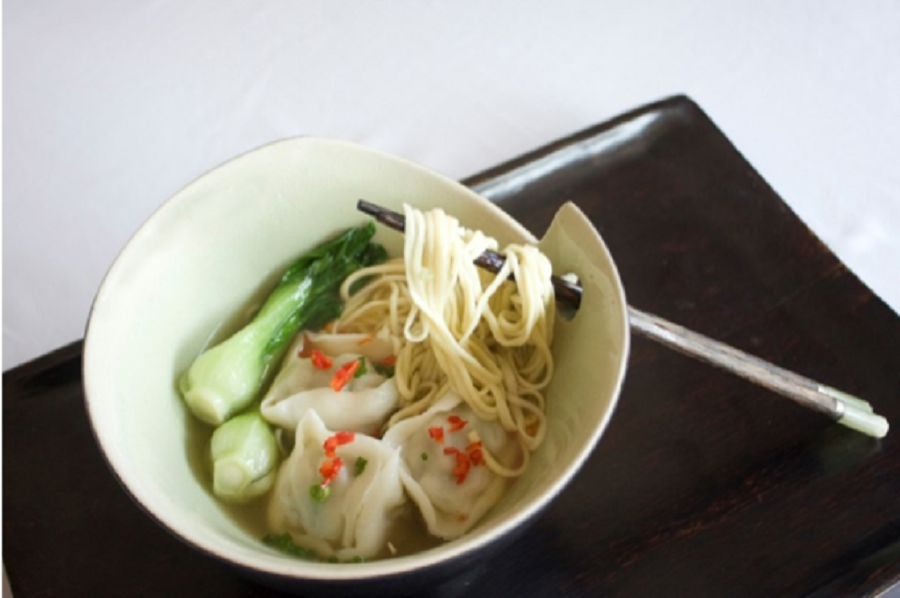 It has the best ingredients for an authentic Vietnamese gastronomic experience
Rivalling the city's coffee scene is its venerable food culture. Withe the majority of its produce sourced from the fertile low lands of the Mekong Delta, fresh ingredients are a guarantee at most of the city's eateries. Enjoy a rich array of food options from street vendors whipping up delicious bowls of pho (noodles in fragrant broth), to lavish award-winning restaurants; Ho Chi Minh City has truly mastered the way to one's heart, through the stomach.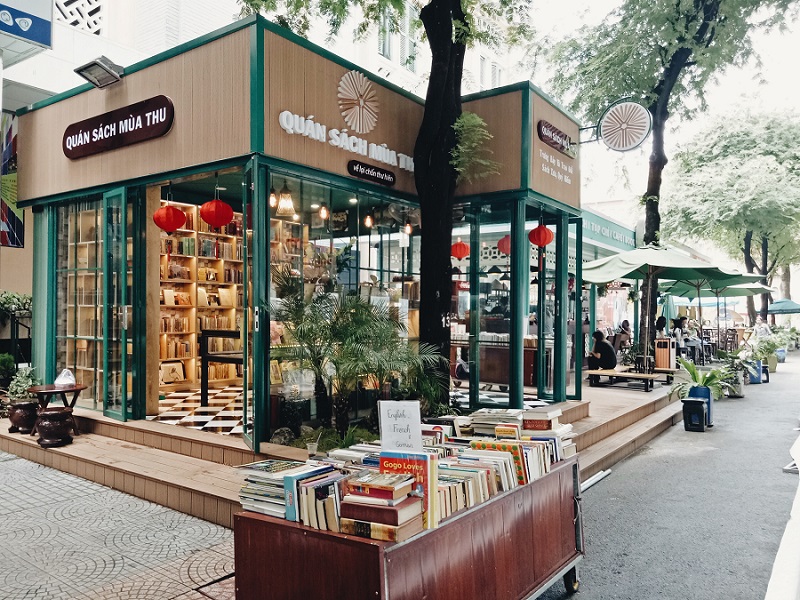 Its pedestrians‐only street lined with outdoor bookstores
You can spend a lazy afternoon browsing vintage books and rare literary finds ranging from old songbooks to classic Vietnamese novels, with trees providing lush foliage and shade as you walk down the street. There are also regular live music performances, author talks and book signings, giving you the perfect reason to take a break from technology and rekindle the love for hardbound books and paperbacks.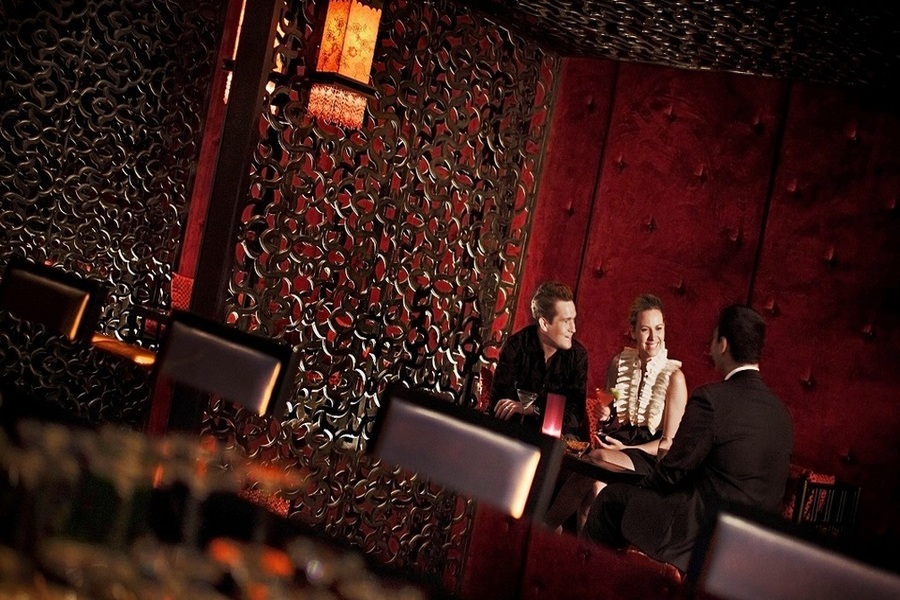 It boasts an energetic nightlife scene befitting of its daytime buzz
Come sundown, the city lights up with renewed energy. From swanky rooftop clubs offering panoramic view of the glistening city, to boisterous street bards that pack a light-hearted vibe, Ho Chi Minh entices and delights with an impressive selection of nightlife venues. Wind down in style and enjoy the best that Ho Chi Minh City has to offer in District 1, known its trendy clientele or the sleek Purple Jade at Intercontinental Saigon.
Ask the bartender for an ice cold beer with a short of strong spirit on the side – this fiery combo will help kick start your night with a bang. Or better yet, nestle yourself onto a comfortable plush sofa and delight in a delicious cocktails, martinis, wines and champagnes or choose from an exclusive selection of luxury imported spirits.