Congratulations, this is the last mile. The glorious last bang before the conclusion of the non-stop festive season that began more than a month ago. You've made it and there should be enough reserves to see you through to next Christmas.
But, before you hang up your spurs, brace yourself for one last hurrah. Do it for customs, do it for culture, do it for family. The lunar new year reunion dinner brings mom, dad, siblings and your closest relatives together for a warm homecoming in a time-honoured tradition.
Signature Chinese New Year Menu to Spice Up Your Reunion
To put you in the festive mood, Din Tai Fung debuts its Chinese New Year menu to ring in the year of the rat.  With over 10 new dishes it's time to head down to see what's new!
– Prosperity Smoked Salmon Yu Sheng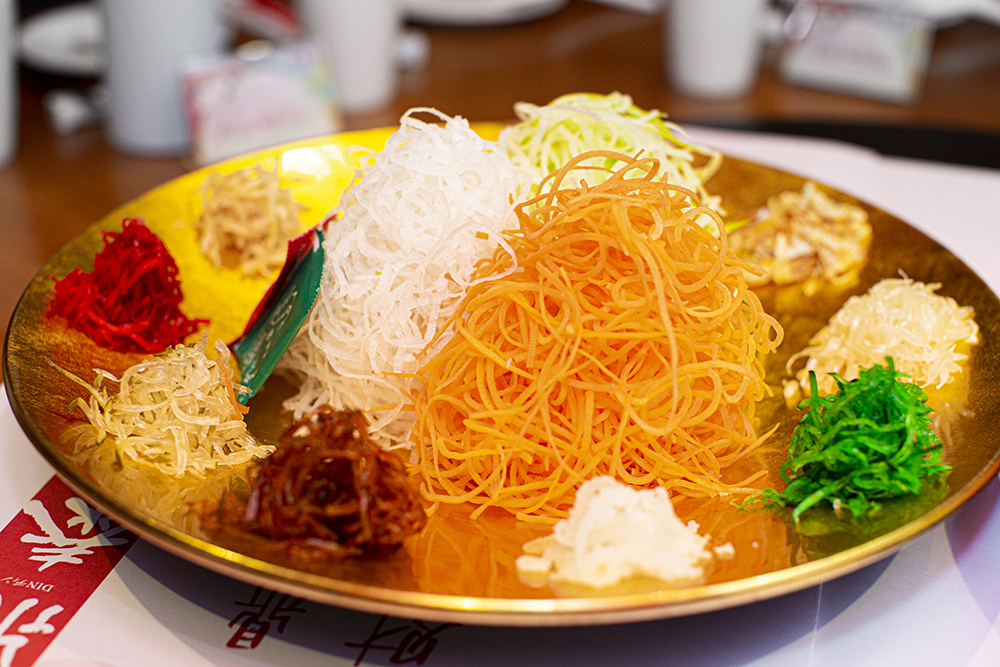 Upon initial inspection, there's nothing out of the ordinary here – the same assemblage of shredded vegetables set to the tune of blessings of prosperity, health and more wealth. The colour of the platter gives a hint at where the contrasts lie. Diners can choose between a plum sauce or a more adventurous Thai inspired variant. The former would be more familiar to conservative tastes, whereas the inventive Siamese concept is sure to win praise from those that like a hint of sour notes.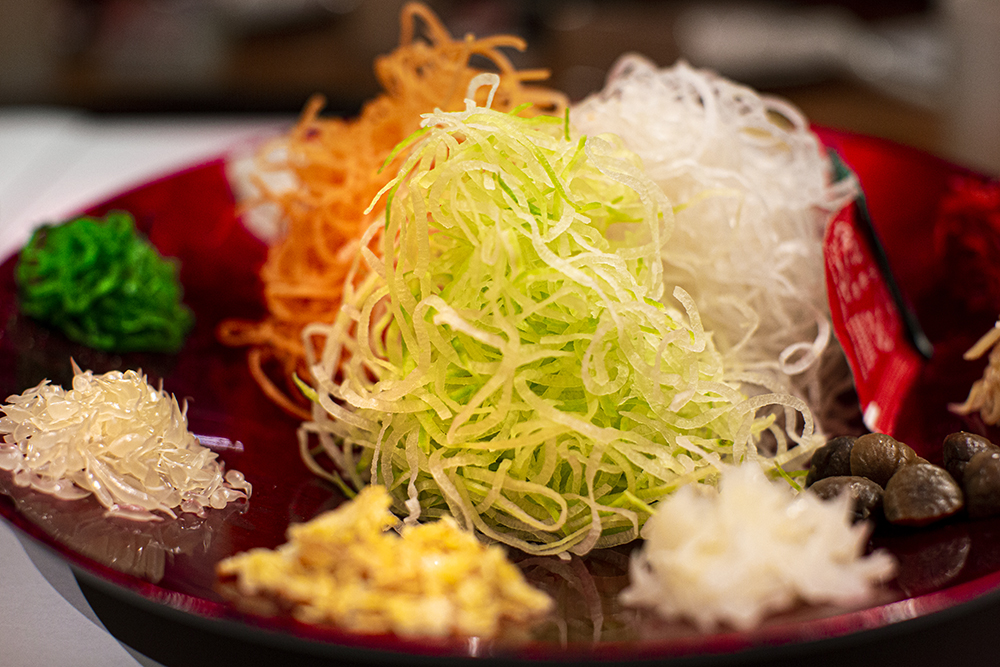 What I found interesting was the availability of"top-up" options such as fried salmon skin, pine nuts, additional salmon and crispy yam strips for diners who prefer to custom make their Yu Sheng to their tastes.
– Appetisers
Appetisers are the important opening act at any occasion. Often overlooked as "lesser dishes", they set the tone of the meal and sets you up for the magnum opus. Din Tai Fung brings in 4 new ones that are sure to whet your appetite.
The Oriental Salad in Special Vinegar Dressing makes its mark as the perfect starter as sour flavours are known to induce hunger. I especially liked the mild sour-saltiness as well as the crunchy texture.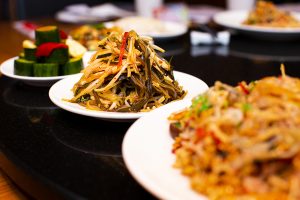 The Fragrant Pork with Crushed Garlic again pairs savoury favours with strong textures. The dish is light, not overpowering and feels very clean despite the luxurious strip of pork.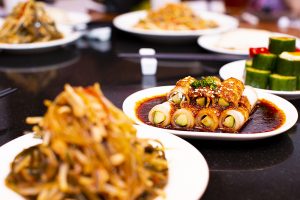 Shanghai dishes are known for their clean, fresh taste. Din Tai Fung's Original Shanghainese Drunken Chicken  doesn't buck the trend and serves up a wholesome dish.
The Cucumber Dressed with Garlic & Chili Oil gives the diner a bolder, stronger mouthfeel, almost as a precursor to the mains that are about to arrive.
– Snacks
The Crispy Golden Prawn Pancake, Crispy Chicken Wings Marinated in Shrimp Paste and Savoury Pork Chop do not veer from the inspirations. These are staples and taste as good as any out there but my only complaint is that the prawn pancake is a little thin.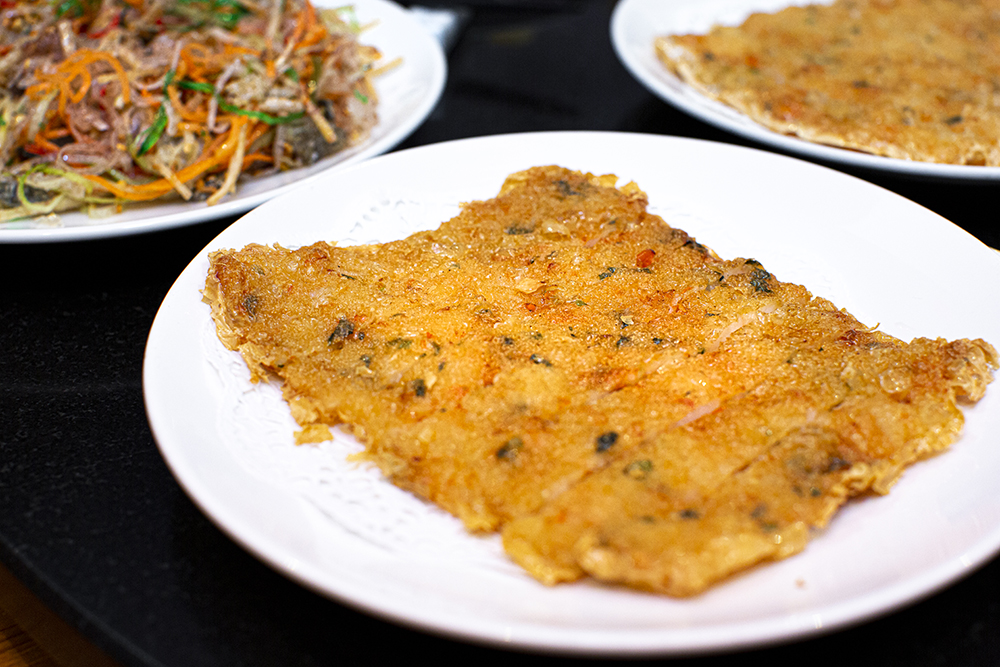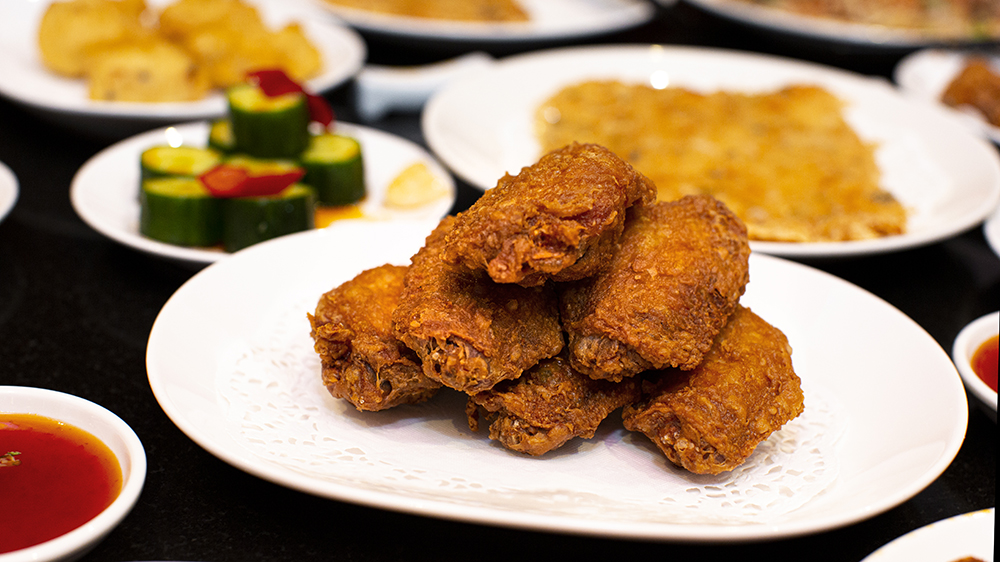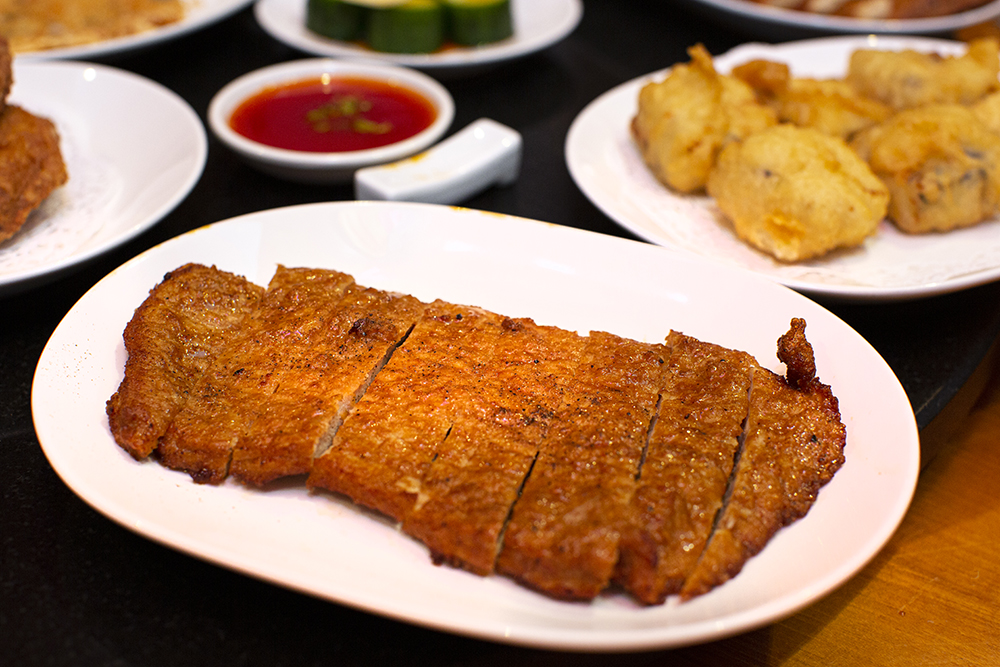 The Deep-Fried handmade Tofu with Water Chestnuts & Mushrooms is a stand out.
It is a vegetarian offering but is a strong contender. I especially liked the creamy smooth filling that is in contrast to the crisp outer shell. The flavour doesn't hold back and the mix is satisfying and savoury.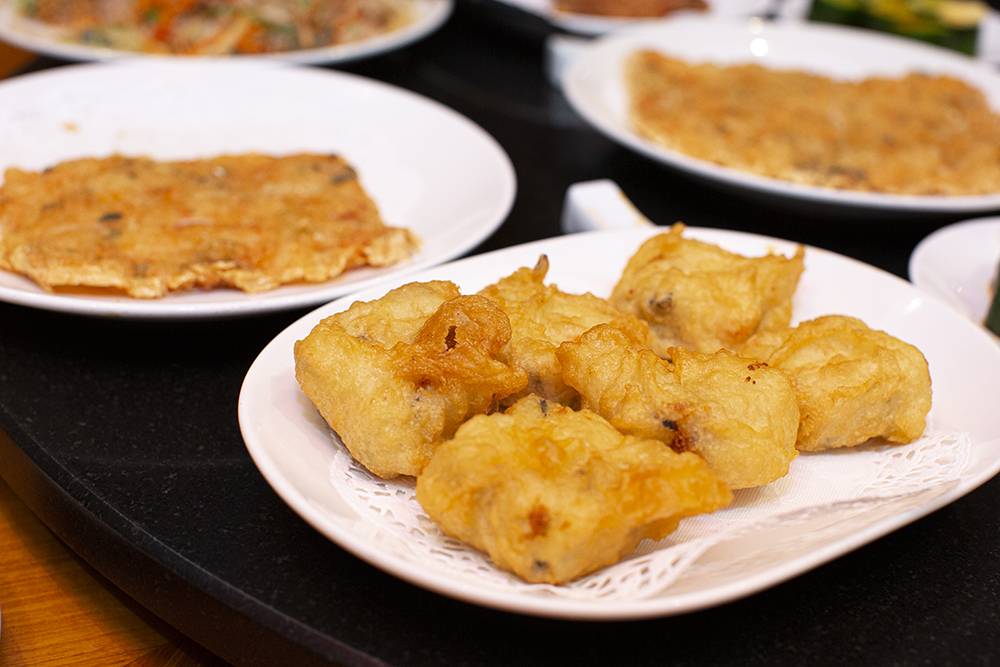 After all that fried goodness, the Stir-fried Nai Bai with Garlic does wonders to bring out some balance, or at least make you feel better about yourself. In any case, you wouldn't want to miss out this important food group because this dish is really well done. With a tossing of garlic cloves, the fragrance is brought to the fore.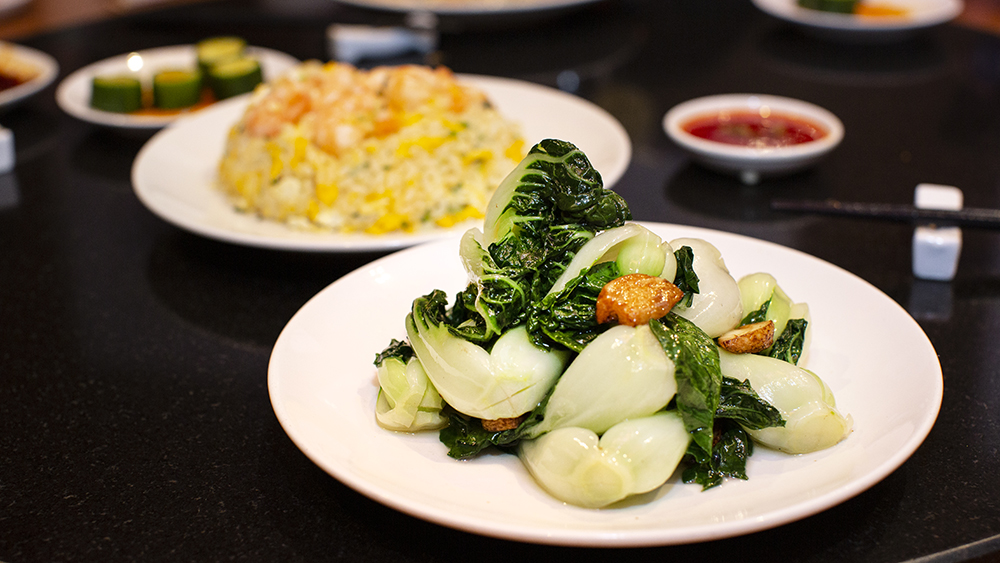 Already favourites at Din Tai Fung, the Steamed Truffle & Pork Xiao Long Bao and Fried Rice with Shrimp & Eggs are orders that won't falter when it comes to pleasing customers. The restaurant is well known for their fried rice as well as their dumplings. Already famous, the addition of truffle adds a measure of discernment to an already highly refined item.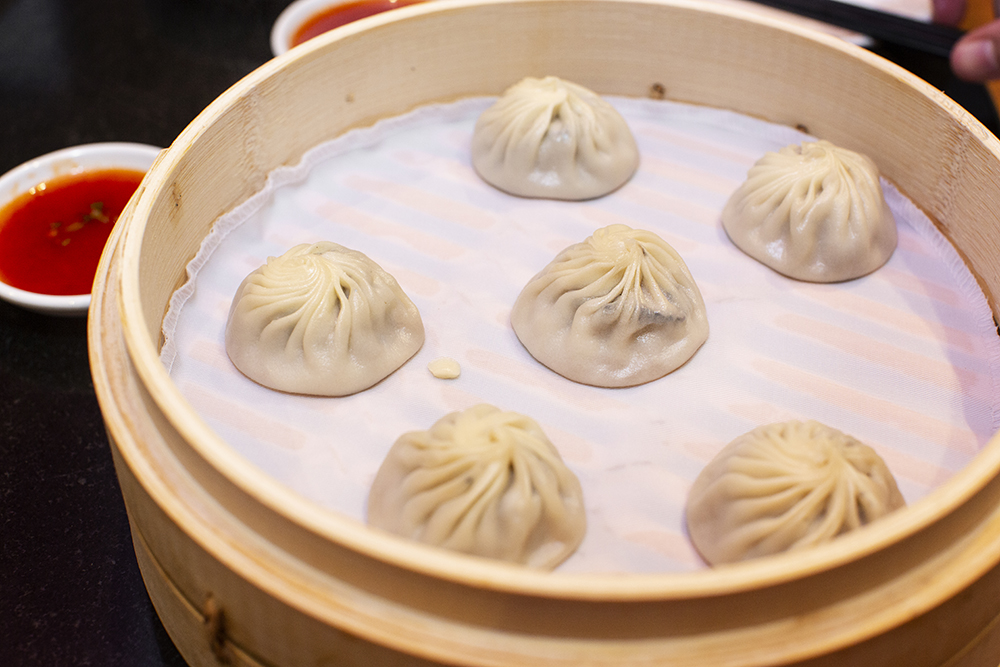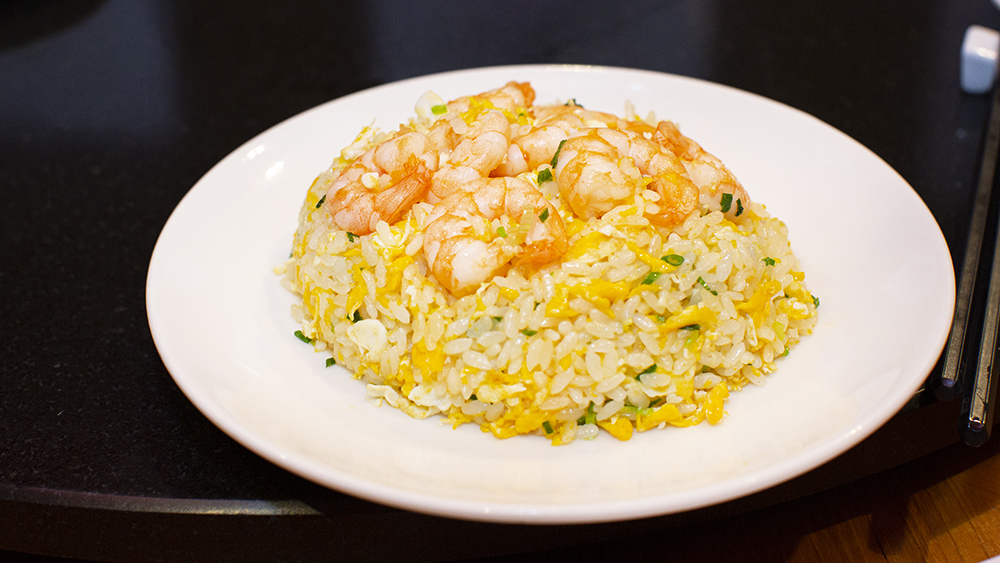 After sour and salty, who can forget about sweets? The Steamed Custard Buns are delicate, and piping hot filling oozes out as the bun is pealed in half. It's good to eat as it is to look at.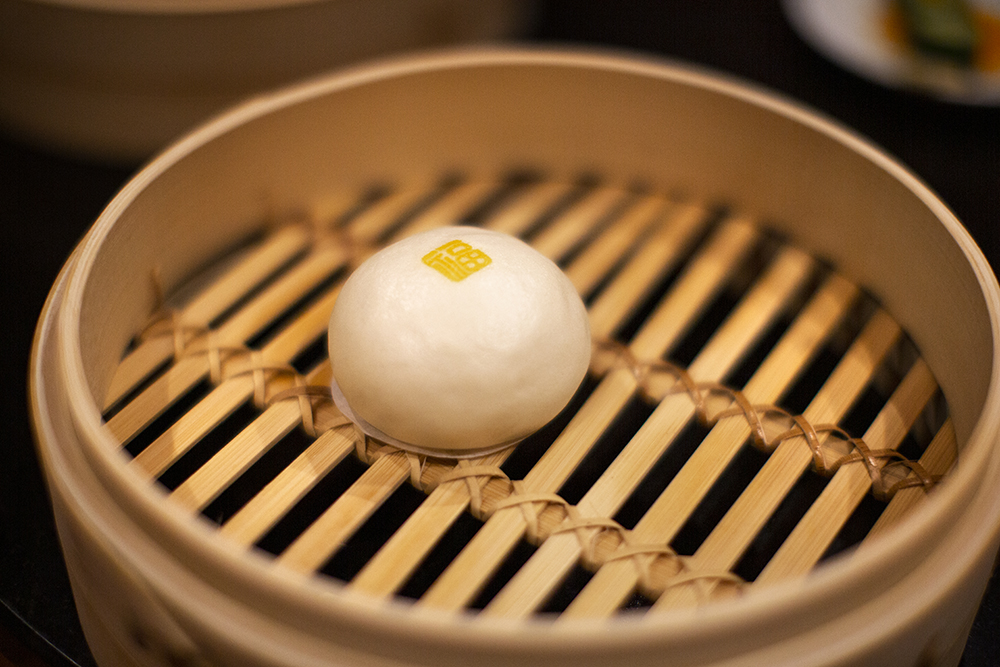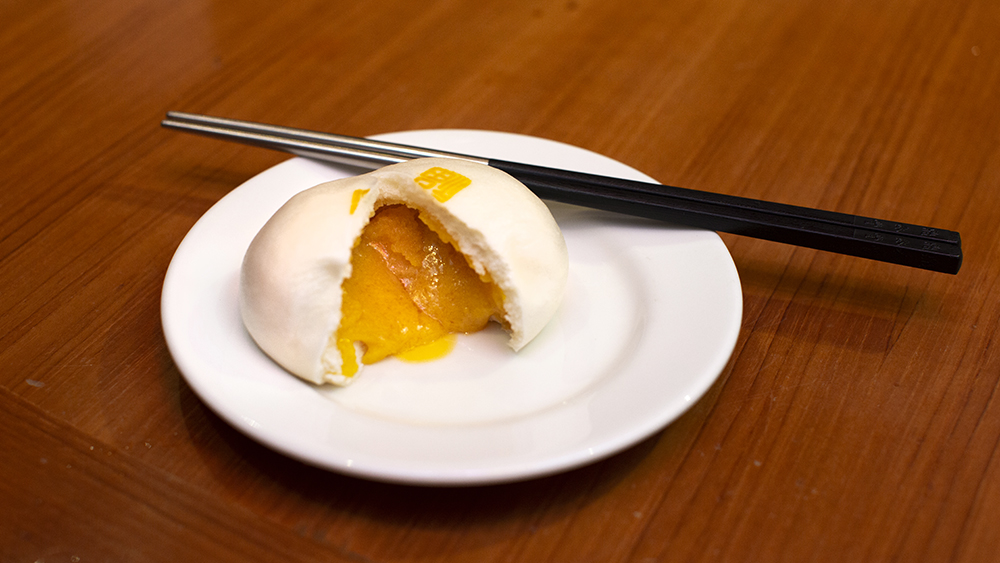 Ringing in the Year of the Rat with a Happy Belly
If your spirit animal seems to be more porcine than rodent by now, you aren't the only one. But at this point what's the point in calories? The important thing is that it's totally worth it and we have another 365 days to get that exercise regime in full gear. Din Tai Fung's Chinese New Year menu really does elicit the meaning in "the devil's in the details" by maintaining the essence of the perennial festive staples but adding just the right blend of finer touches to excite the palate. So, indulge your taste buds once more with a portion of finesse.
For more information:
Website:  https://www.dintaifung.com.sg/locate-us.php
Tel: +65 6836 8336
Festive Operating Hours:
https://www.dintaifung.com.sg/pdf/pdf/Din%20Tai%20Fung%20Operating%20Hours%202020_1.pdf