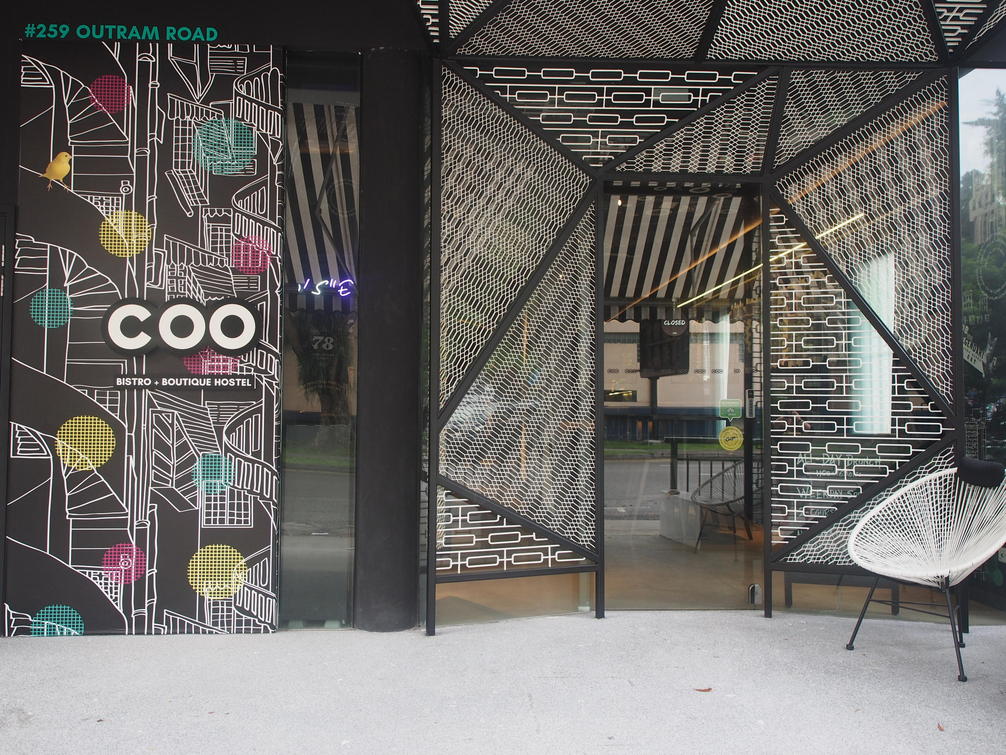 Solo travel is all about a time to connect with your adventurous soul. Throw in the best of coolest urban backdrop, central location for all the attractions, and you're on a winner.
COO Bistro & Boutique Hostel's specially-created hostel package delivers – it gives travellers a wonderful choice of urban escapes. Finding a hostel in Singapore? Stay in the exclusive COO Hostel, offering the latest new-gen hospitality experience that includes innovation, interactive engagement and good food!
A perfect dwelling space in Outram Road
Entering COO Bistro & Boutique Hostel, you feel a bit of a disconnect from the city. In a neighbourhood that's rather quiet, leading from an ironically busy Tiong Bahru Road, it genuinely feels like an escape. Despite that, it's a few minutes walk from MRT Station, and if you are feeling adventurous, the Tiong Bahru belt where there are plenty of dining options available.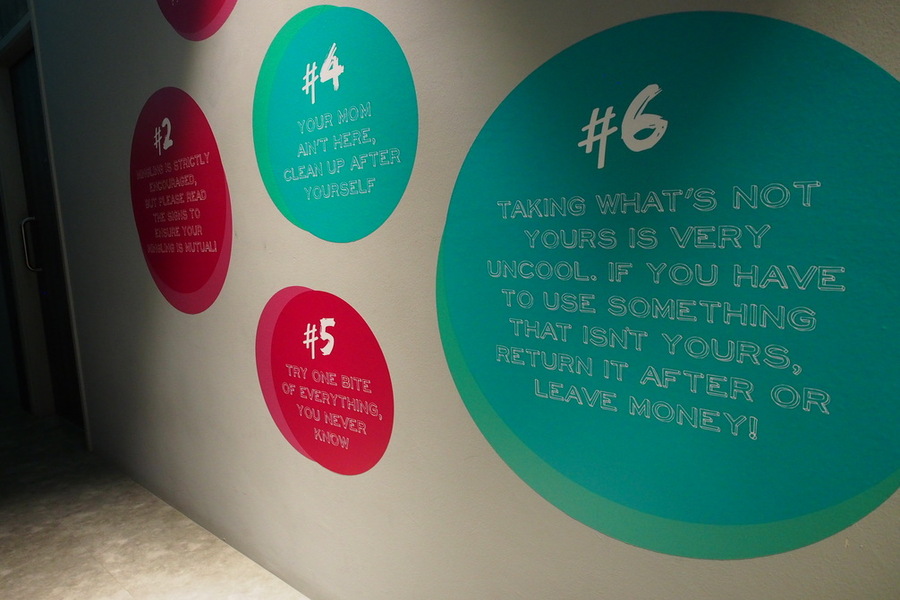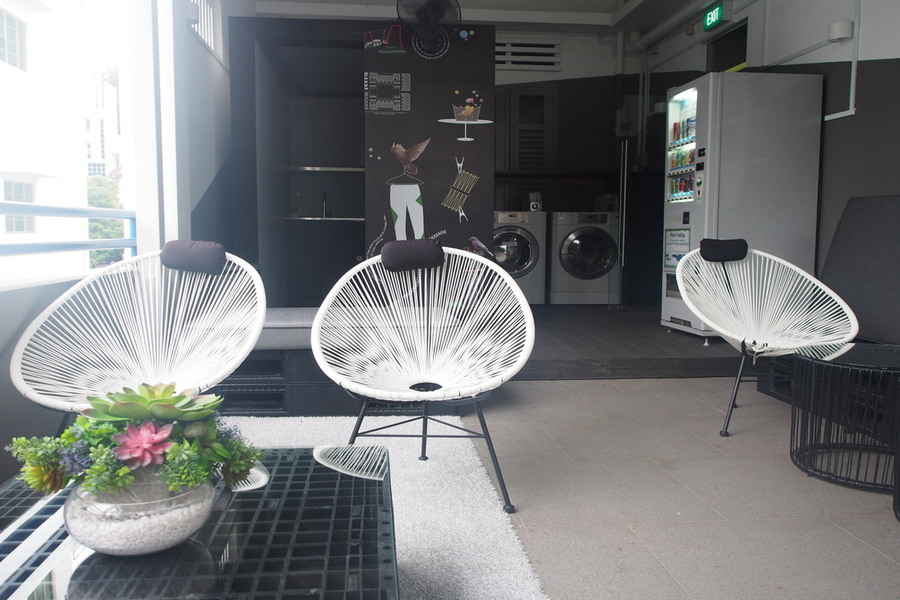 I sneaked into their pantry that's so lovely set up with equipped amenities and 'lazy' corners. Oh, they have free bicycle rental service for everyone.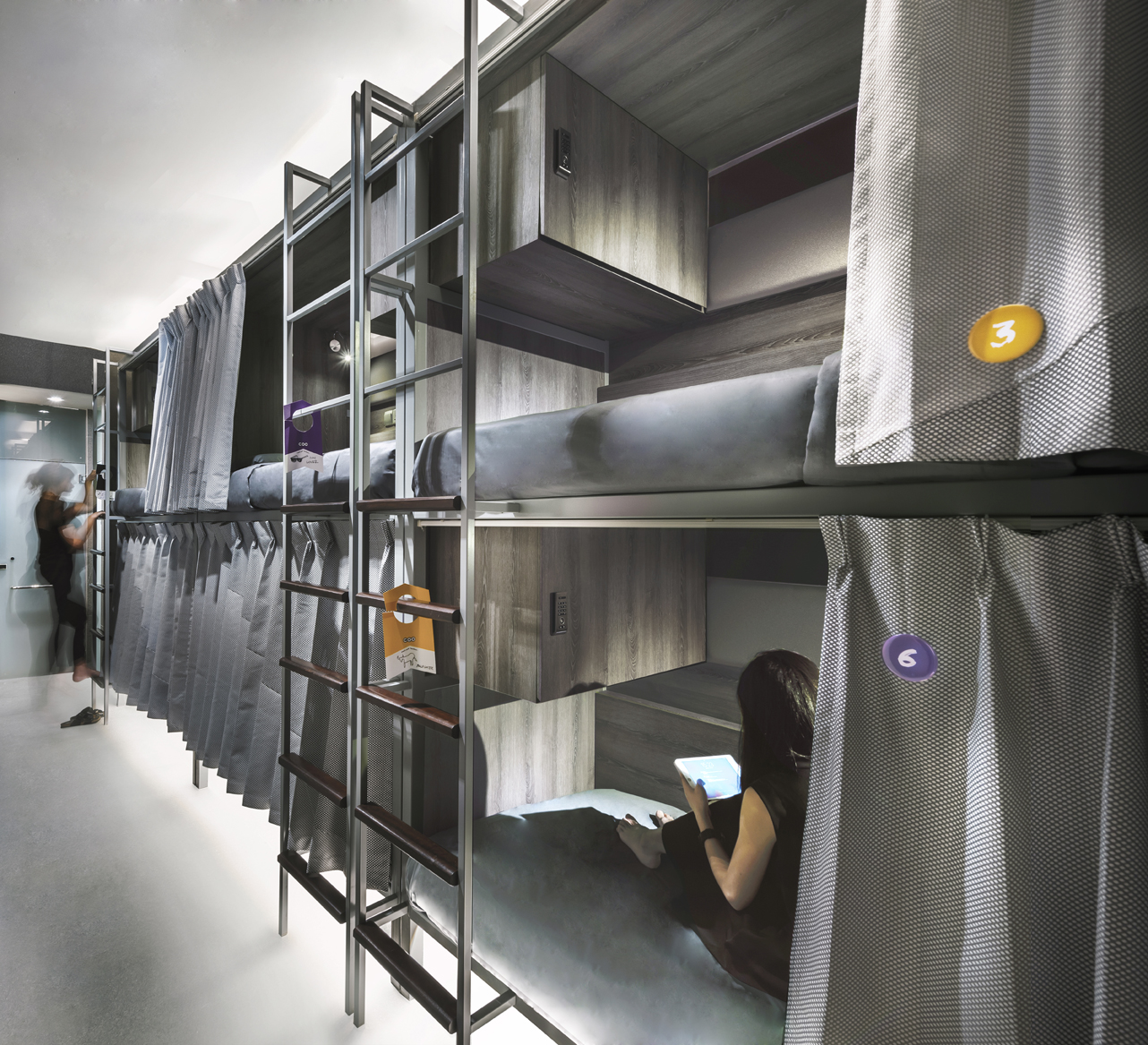 The Ensuite – a hip and innovative room for stay
With rates starting from S$52 (rates depend on seasonality and they include breakfast!) for me + 3 Ensuite, the hostel is an interesting alternative for everyone. What really sold it for me is how 'fun and high tech' it was, yet extremely accessible to most of my favorite cafes in Tiong Bahru Road.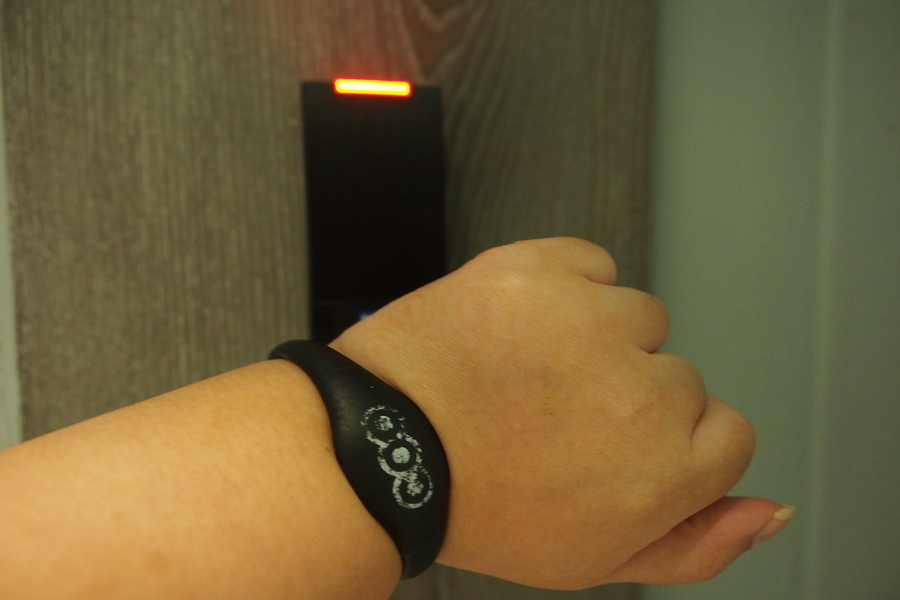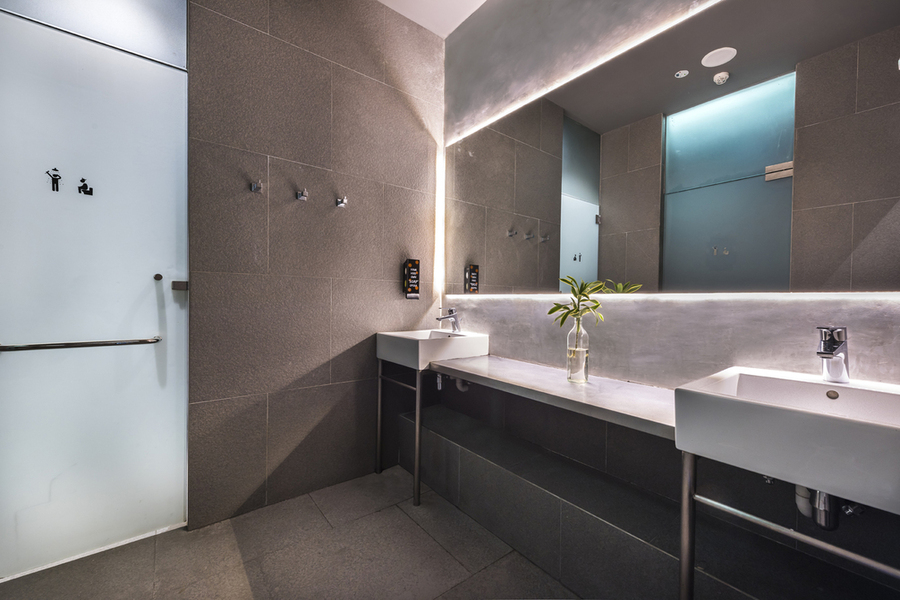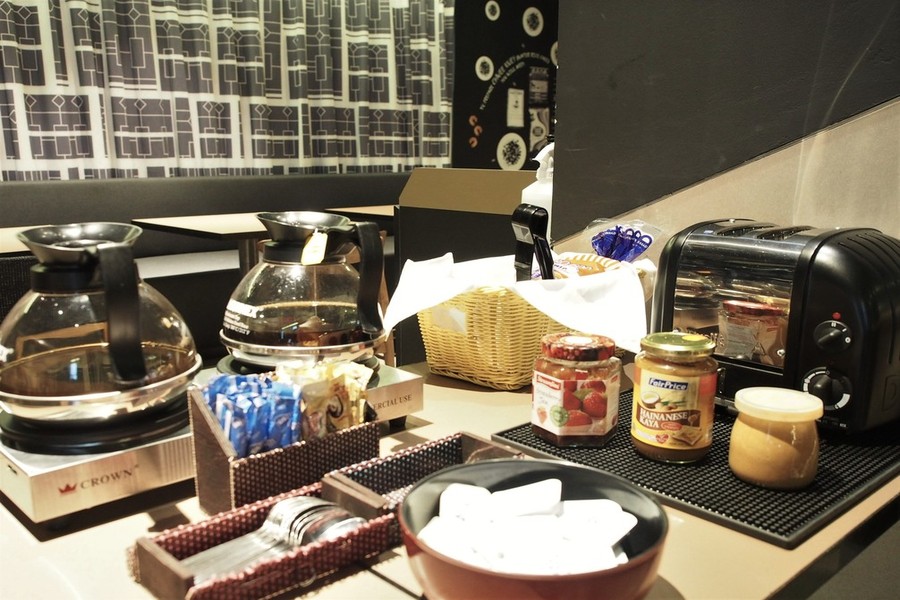 Privacy is definitely a plus, I am amazed by their high-technology door keys and clean bathrooms for a hostel! Clean beds, with a white-washed minimalist approach, the Ensuite felt almost like home. Unlike other hostels with cramped corners, COO's quite specific with what it wants to feature and they do it really well.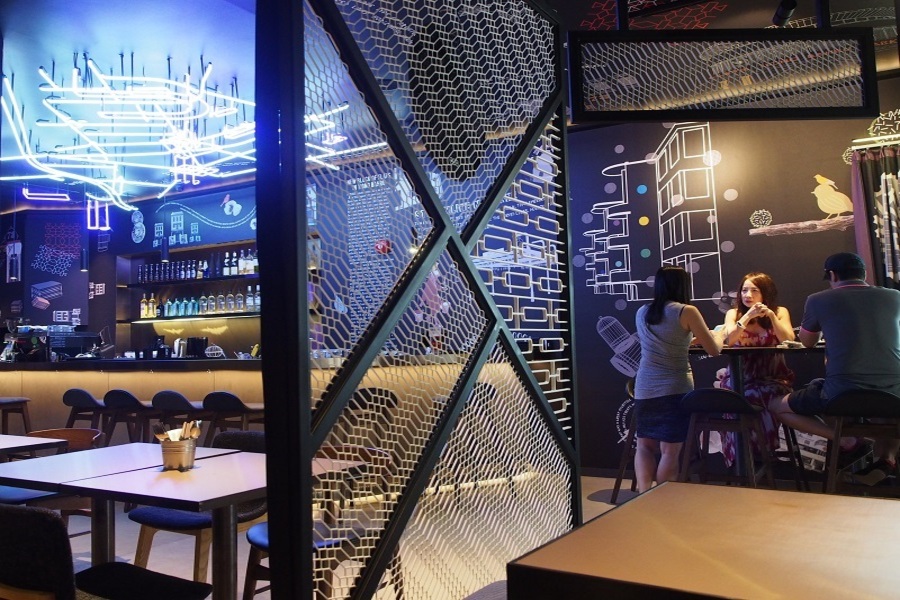 The dinner at COO's Bistro
If you're not a morning person, having a great dinner may be on your agenda. COO Bistro & Boutique Hostel has their own bistro that's serving very decent, very delicious food.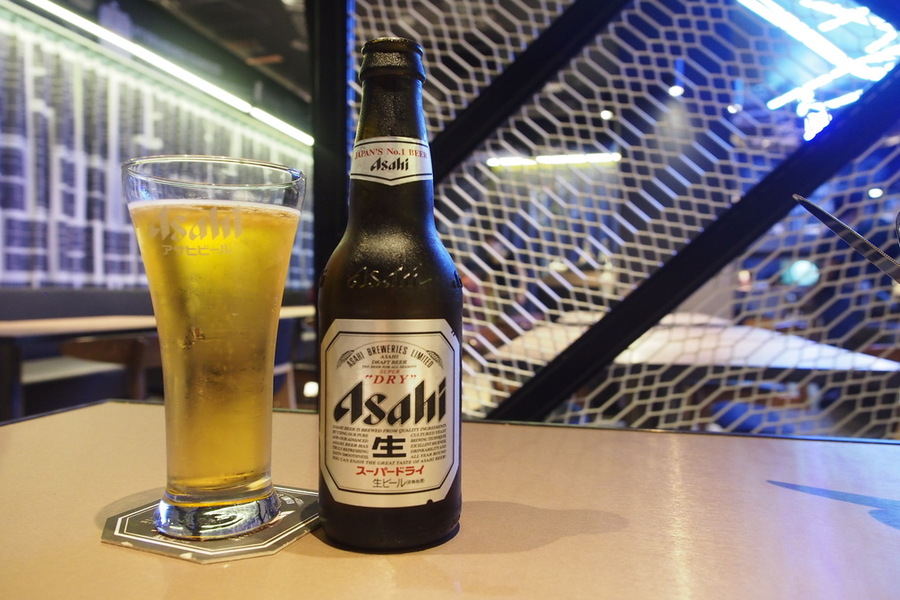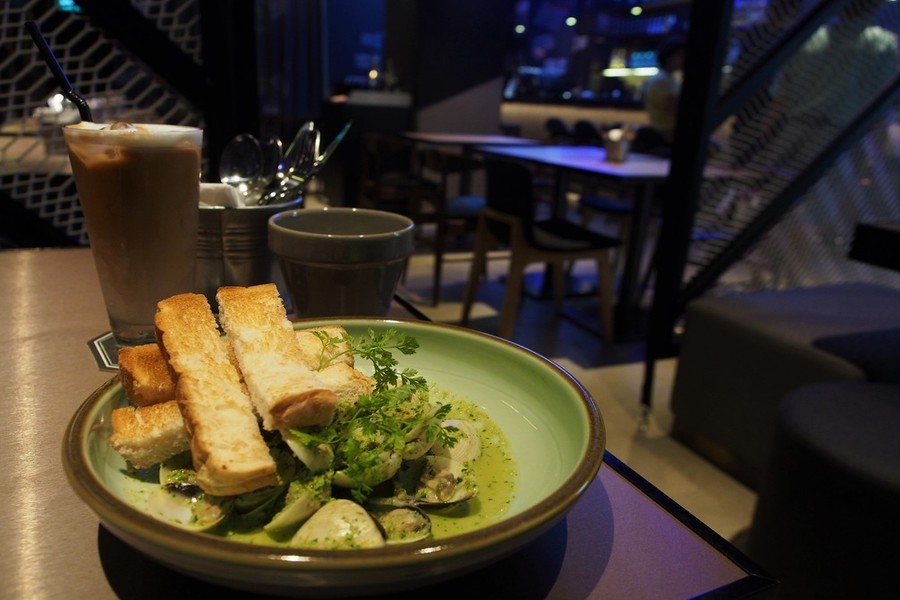 Yes, when we say delicious, they mean super cool and delicious food. The bistro offers an amazing range of communal and contemporary cuisine. We're not sure where the clams fit into our hawker cravings, but it's pretty unforgettable. So it has an amazing flavorful sauce, for you to dunk these thick strips of toast.
Like their prawn fettucine, it offers fragrant zichar flavors of our local Hokkien Mee with a high scoring on the spice meter. One can't stop slurping from this dish. Next, there was one of their most popular food picks – the slabs of roast pork. It's hard to resist the seductively fat roast pork belly, with crisp skin.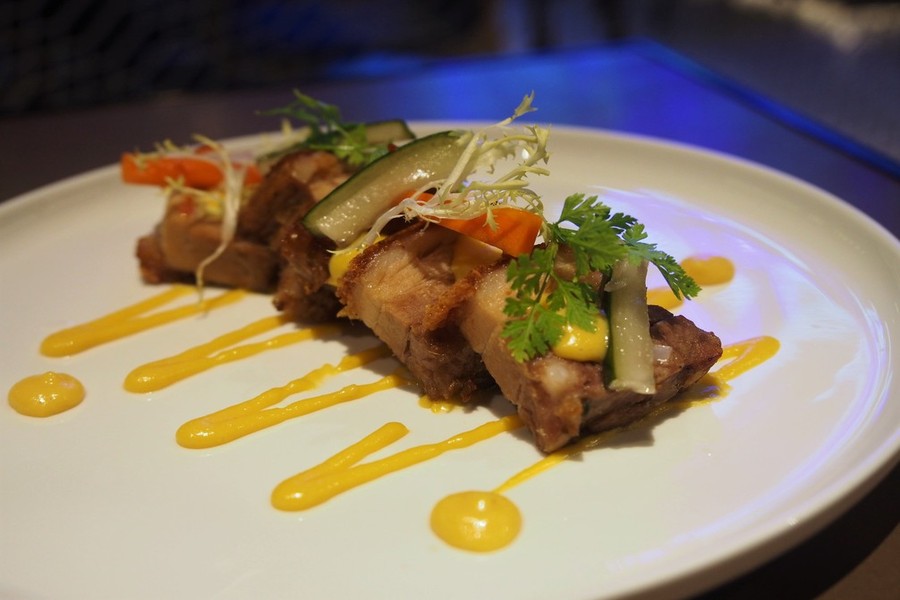 We are in love with the interiors of their bistro that's diagonally divided with nice window-less corners. The steel mesh and stylish walls gives it a on-the-trend dining experience.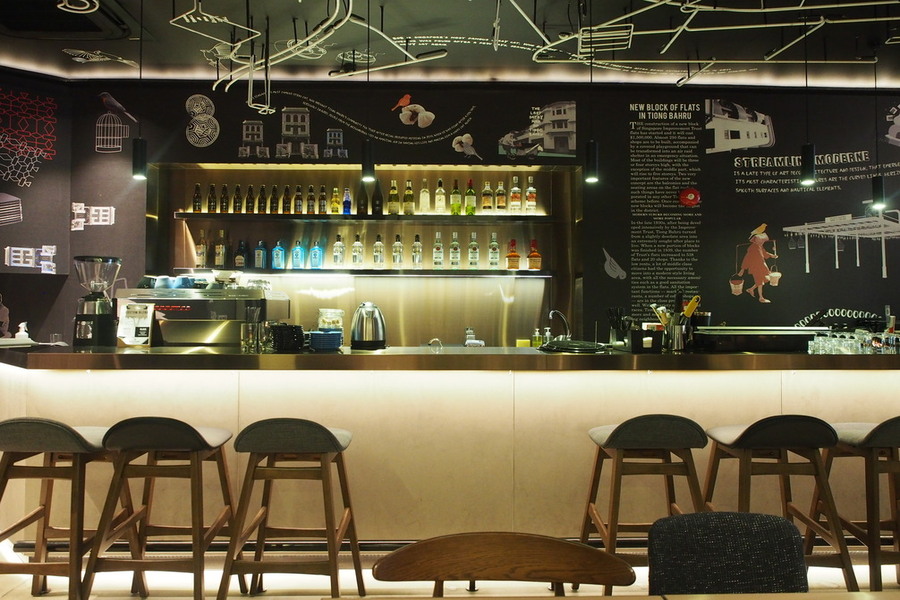 Verdict
The comfort and privacy is definitely a plus, although what I love most will be their high level of security and hipster stay experience.
If you are looking for a hostel in Singapore, this is one that I'll recommend not just for occasions like hen's night, but even friends who are travelling from outside of Singapore to stay in.
Review Rating: 8/10
259 Outram Road, Singapore 169056
WEBSITE
STAY
+65 62215060
EAT
+65 62217060