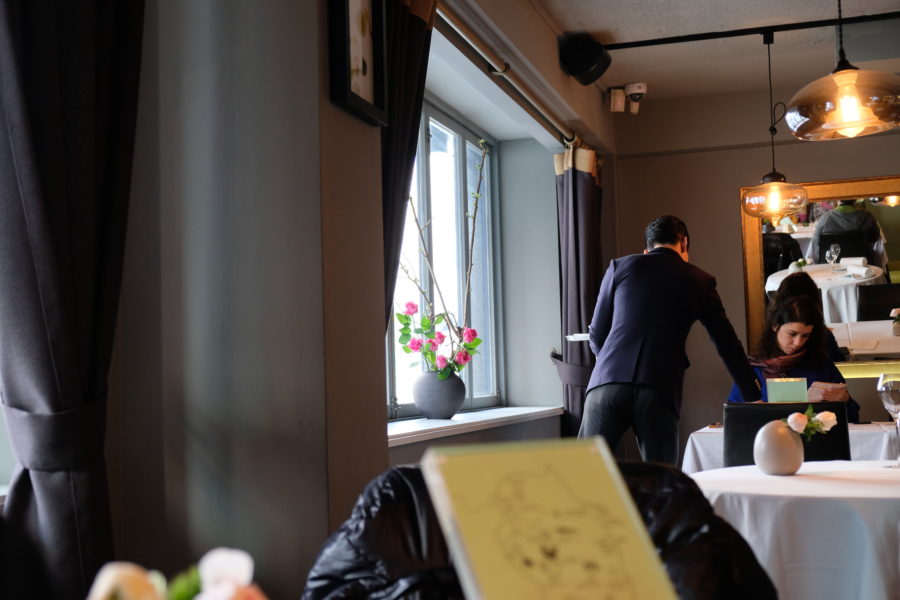 Chef Tae Hwan Ryu's every dish is a decorated yet inspiring art piece, the man behind this Japanese-French hybrid restaurant called "Ryunique" is indeed talented.
Ryunique which was started within Gangnam-gu Korea in 2012, speedily earned a spot on Asia's 50 Best Restaurants. It became one of the World's 100 Best Restaurants, or to say, it is one of the best restaurants in Seoul, a city where kimchi and Bibimbap rule.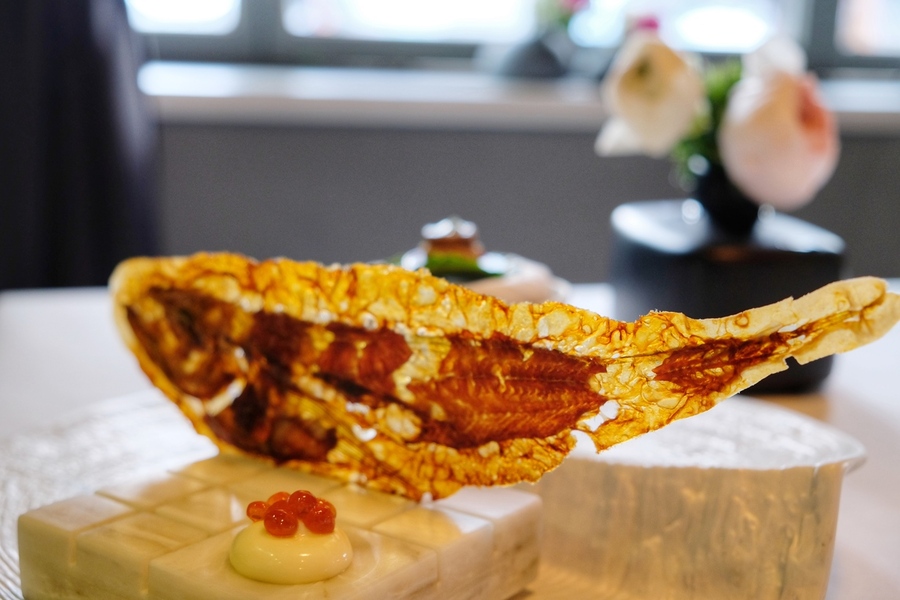 Not simply just an amuse
Ryunique is a combination of Chef Tae Hwan Ryu's name and the word "unique". I vividly remember Ryunique for its strong uniqueness in terms of 2 things – presentation and taste. The dishes are moderately European, yet Japanese, with ingredients, mostly sourced within Korean.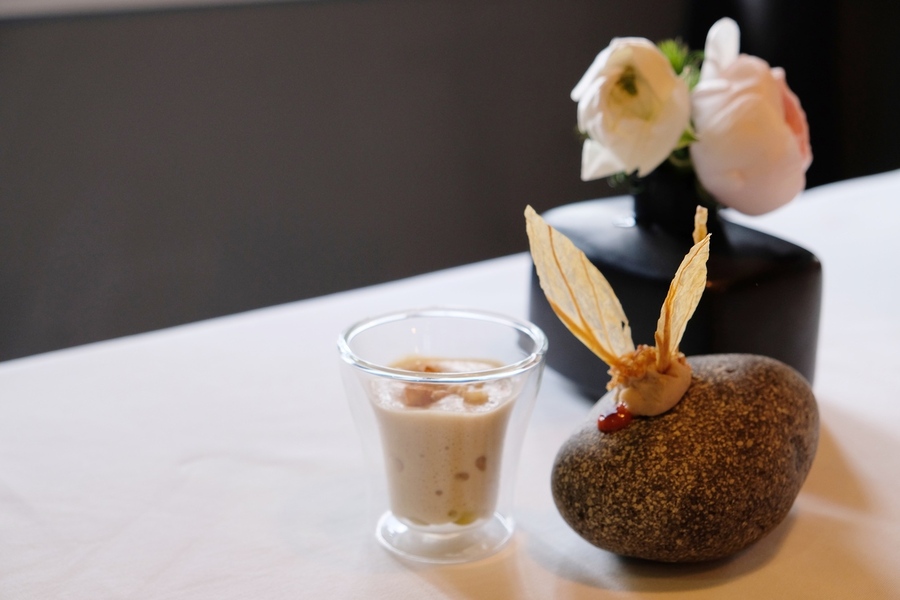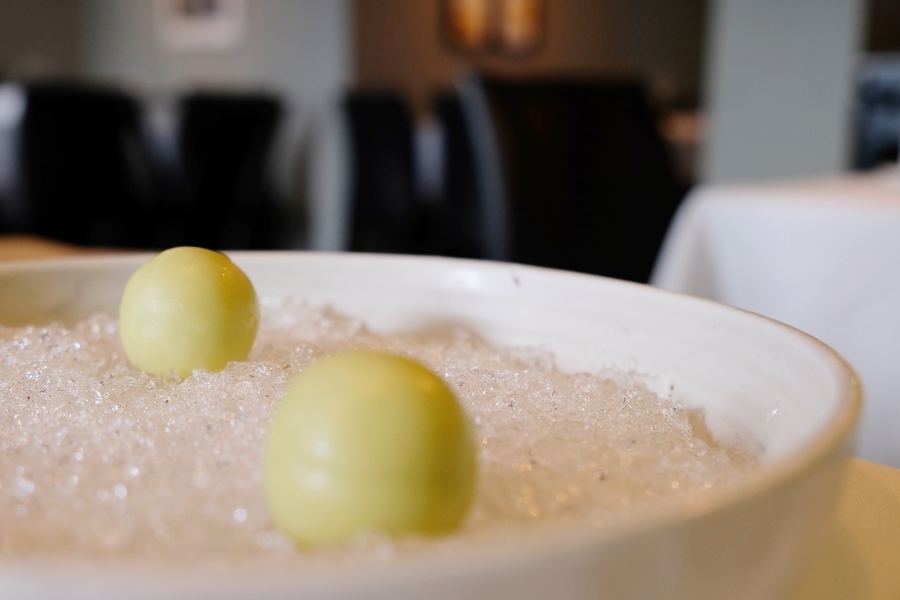 The sand fish is beautifully placed and served. It had a very interesting texture that was crunchy, but slightly flavoured. The amuse was not that simple, we had to ask, "Are we supposed to eat this or that?"  Yet, the service staff was professional and patient to explain.  For palate cleanser, we have white chocolate balls of celery juice with bursting flavours. How interesting..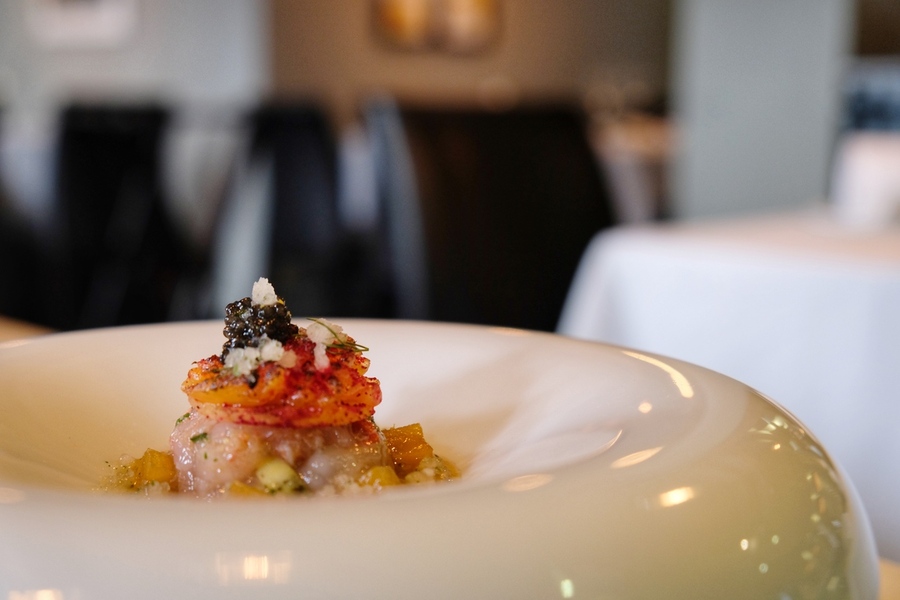 Every course set your imagination wild
The "Hybrid Cuisine" lunch is reasonably priced at 120,000 won (SGD$148) for for Michelin-star standard menu. Every dish works like an art piece to me. You are set to imagine and learn about every dining concept. The second course is set with many premium and rich ingredients – delicate shrimps, persimmon, nitrogen-created Japanese beer bits and caviar. A delicate match that works.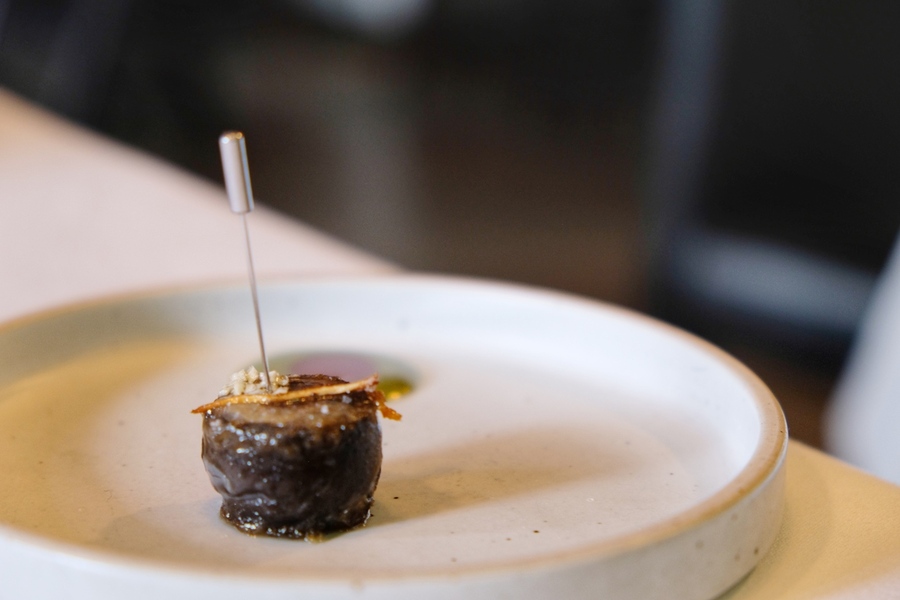 Another interesting concept will be their Black Silky Fowl "Ginseng". It is utterly exotic in terms of its texture and taste.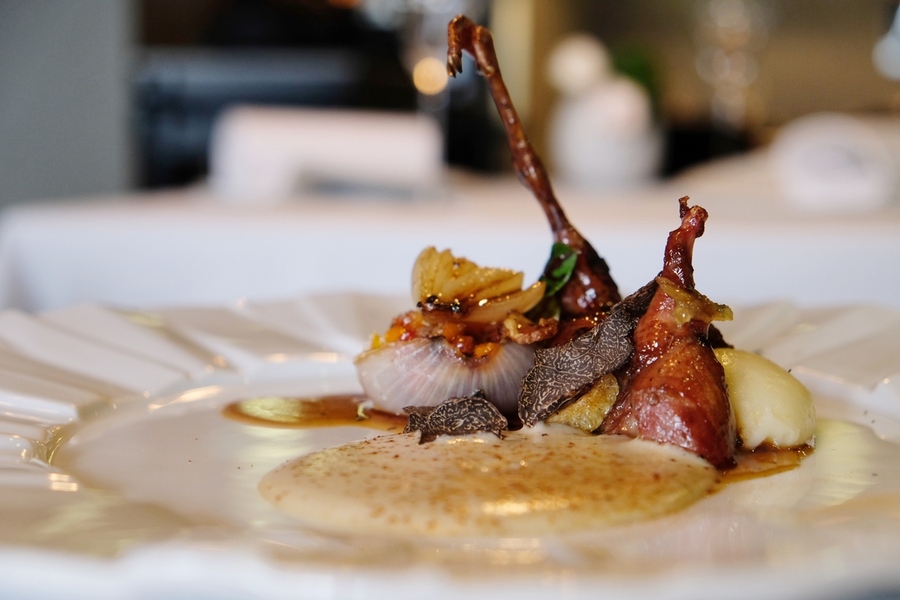 The Quail BBQ 2012 to remember
The meal does not stop here. Beautifully plated, the Quail BBQ 2012 is served with potato puree, barbecue sauce and Italian truffles. Sweetness and freshness are well preserved in the flesh.  The BBQ sauce accompaniment was provided to give an uplift to an otherwise stronger tasting meat flavour. This is indeed one of our favorite dishes.
Serving the Choco "Winter Forest" at the end of a gastronomical tasting menu took me and my dining companion by surprise. The rich Choco Roll Cake in the centre, decorated by cotton candy, topped with a sorbet completed our meal. A cup of tea accompanied it, muting the sweet aftertaste with the fragrant tea leaves.
Verdict
Ryunique has come a long way. With more and more new entrants setting up their base as fine dining restaurants in Seoul as their base, the scene has since become rather competitive.
Personally, the dining experience was indeed very innovative, mind-blowing and special. Therefore, it was a very good and memorable meal to me.
Review Rating: 8.5/10
40 Gangnam-daero 162-gil, Sinsa-dong, Gangnam-gu, Seoul
Email: reservation@ryunique.co.kr
Phone: +82 2 546 9279
Opening Hours: 12 – 3 pm Lunch, 5:30 – 10:30 pm Dinner
Nearest MRT: Sinsa Station