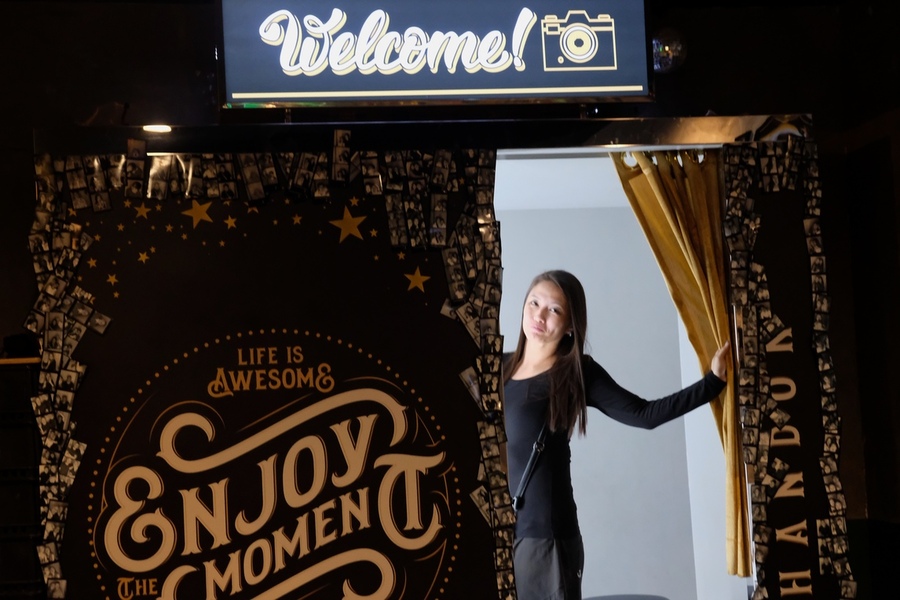 My team and I scoured the Bangkok city for exciting speakeasies, drinking dens, and cocktail bars concealed behind unmarked entrances. Trust me, on our record, #FindThePhotobooth the hidden bar may be hardest to find.
Of all the hidden bars in the city, #FindThePhotobooth is situated near Nana BTS. It's part of Sukhumvit Soi 11 is notorious for its crowded dance clubs and raucous sports bars. To find this speakeasy bar, our one and only solution is to ask a security guard. Hiding right behind one active photobooth on the second level of a sports bar, inside you'll be amazed to find a gorgeous and posh enclave with intimate velvet couches.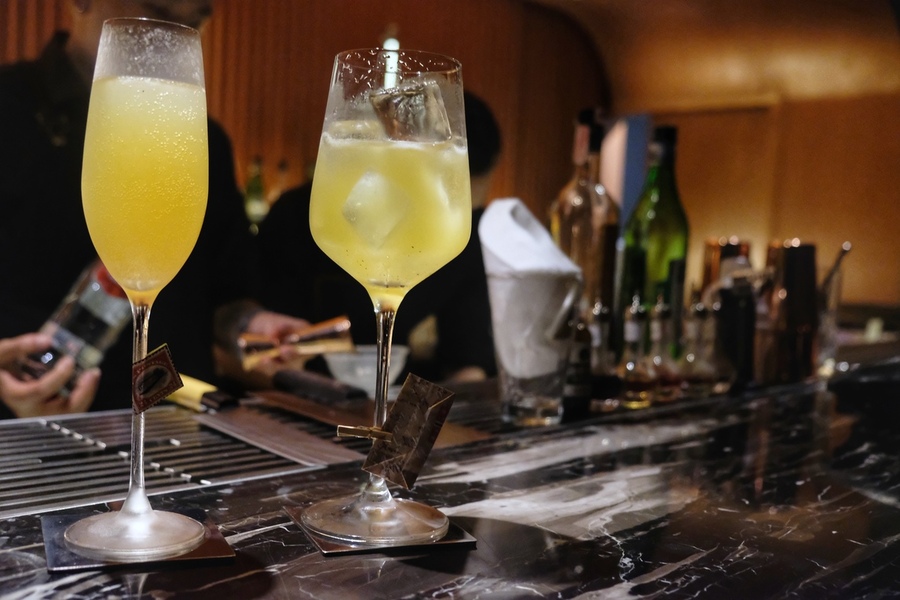 Opened by the brilliant cocktail team behind The Locker Room (Ronnaporn Kanivichaporn of Thonglor's Backstage, Hidetsugo Ueno from Bar High Five in Tokyo, Colin Chia from Nutmeg & Clove in Singapore, drinks here are creative riffs on the classics. "Bangrak, You've Got Mail" is named after Bangkok's first post office and it's spiced version of Air Mail. It's a concoction of Captain Morgan Spiced Rum and Pampers Blanco with fresh lime and ginger ale.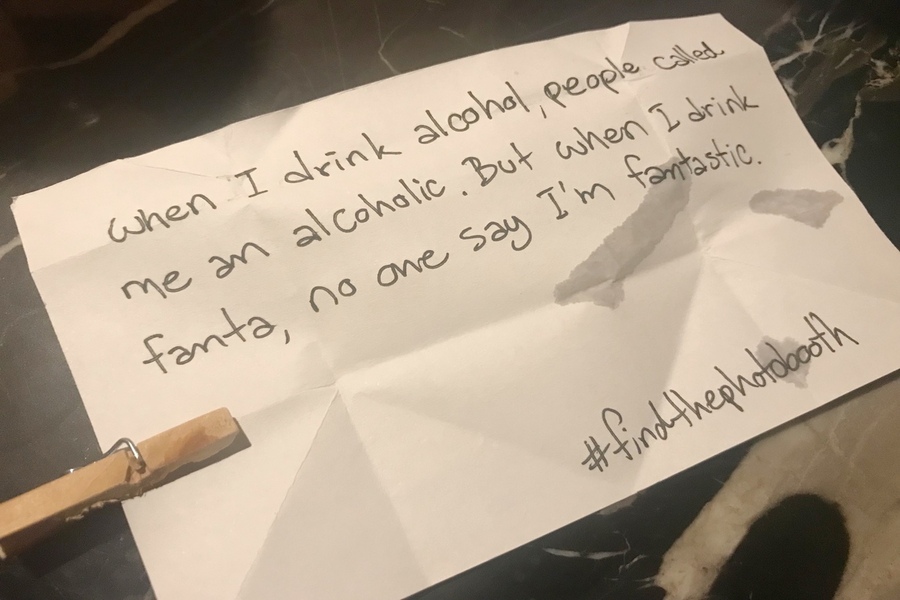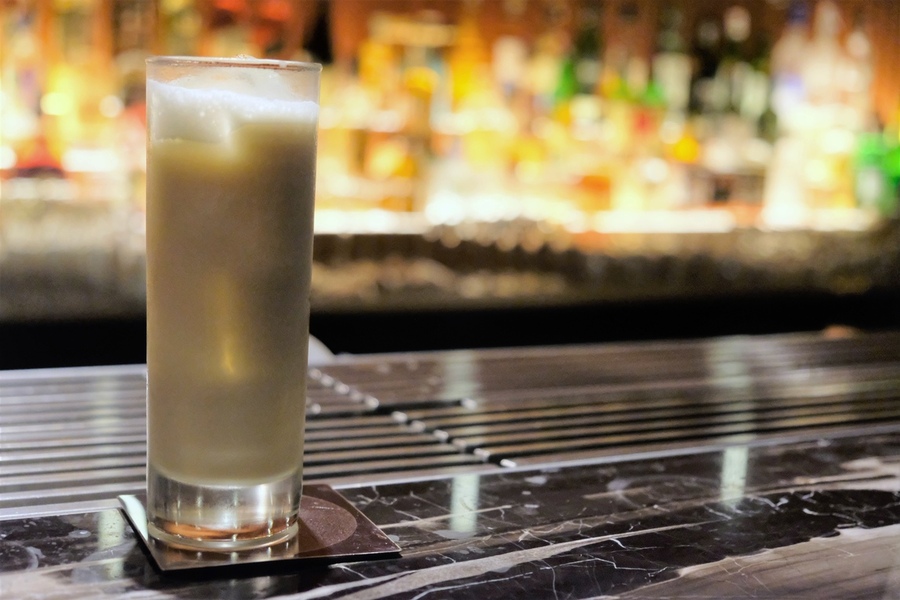 #FindThePhotobooth has many cheekily-named cocktails such as Milk Punch and Sorry. Don't miss the Milk Punch with a perfect combination of Bourbon Whisky, milk cream and vanilla extract. It was very impressive and delicious.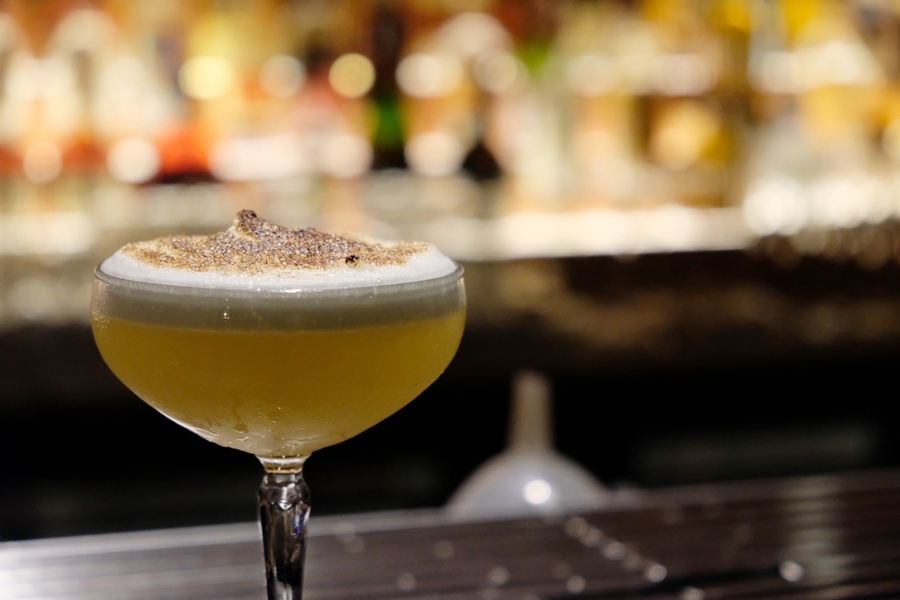 Verdict
From an authentic bar concept to a team of skilled bartenders, #FindThePhotobooth is a haven from the hustle and bustle of Bangkok city. You can imagine what it must have felt like to be here then.