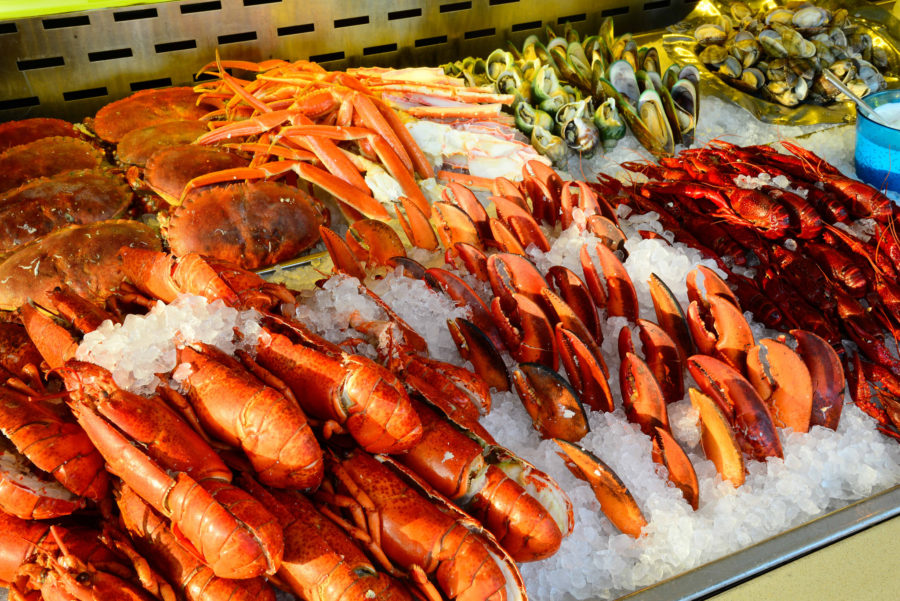 Perched at the harbour's edge, Harbourside in Tsim Sha Tsui is a buffet restaurant overlooking the Victoria Harbour, and their colourful skyline.
Do you like buffets? Honestly, it's an absolute yes for me! I totally love the variety that magically binds me to them. There's something for everyone. I will usually look out for factors like dining ambience, high ceilings, music vibes and hopefully a beautiful view to complete the buffet experience.
Harbourside of Intercontinental Hong Kong sets new record as my best buffet experience in Asia. Check out my personal list.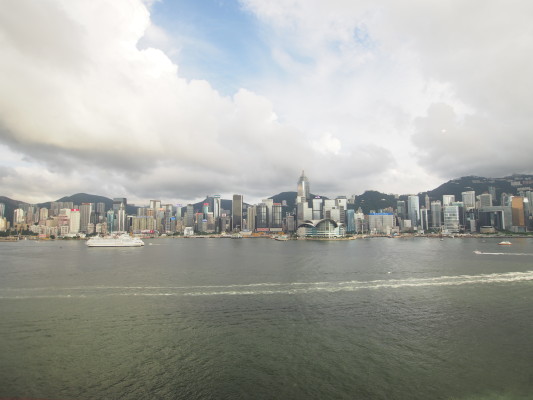 1. Stunning harbour view to die for
Break in the buffet with a magnificent harbour view, while Harbourside offers casual all-day dining with buffet options showcasing an elaborate selection of international cuisines.
If you think a beautiful view to complete your dining experience, choose your seats nearer to the window view.



2. Fresh seafood is the main highlight
Yes, fresh seafood is a mainstay for many buffets now and the key highlight for the evening was the fresh and huge lobsters that were simply sweet and juicy.
The seafood options were plentiful to choose from, from layers of seafood in Korean style to baked oysters. Everything pairs well with their free flow of champagne, wine and beer!
There's a separate line for the sashimi lovers as well as fresh salmon, tuna and more.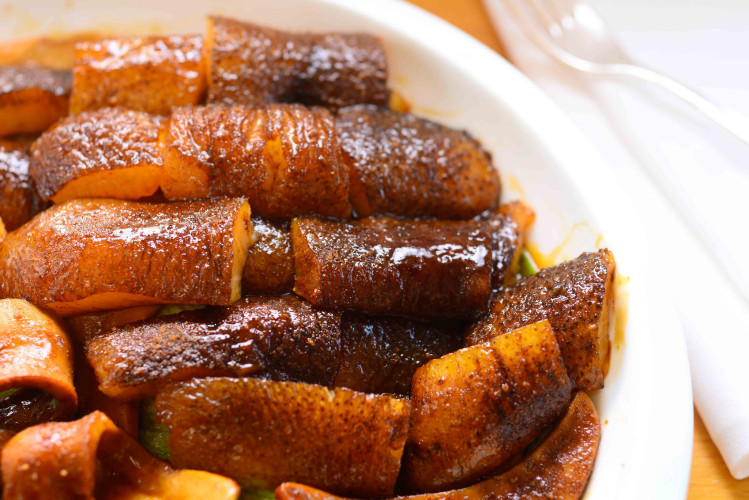 3. Cross cuisines and mains
Having a huge assortment of Asian and international cuisines is really important for hotel buffets as they cater to both international guests and locals.
The restaurant has a fabulous carving station and I specially love their Chinese food highlights very much.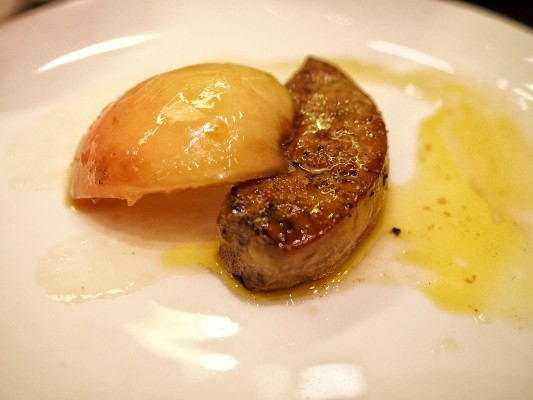 Harbourside scores for their mains perfectly. While I particularly thought the special Korean selections were a great touch, you can't believe that they serve foie gras – it's an excellent highlight. You have to try to believe it.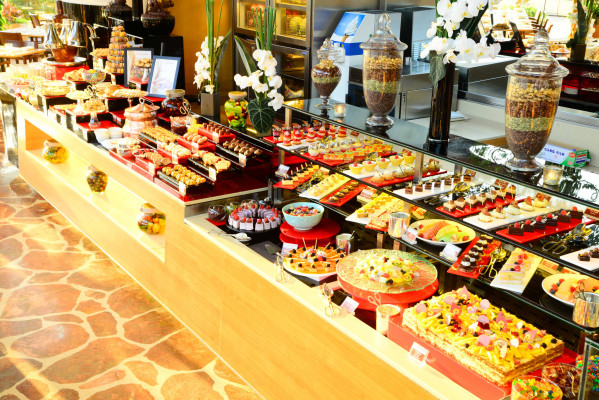 4. All ladies love their sweets
Harbourside has a way of tempting the ladies with their sweets. The amazing assortment of desserts is not for the light-hearted souls.
You can almost find everything at their dessert station. From heartwarming chocolate soufflé, bird nest egg tarts to many other strong dessert components like cakes, you just got to work on them. They are just terribly delicious.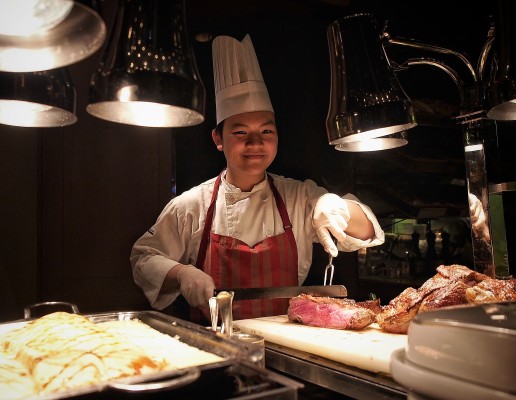 5. Super friendly service staff who are so efficient
This will be a surprising but most important factor for my dining experience. I have attended the weekend buffet during Father's Day celebration. Though I can say the crowd is overwhelming for a weekend dinner, the humble and friendly service team is brilliantly efficient.
They pay good attention for young and old, refresh and top up the food and drinks and get down with their actions of dishing out sparkling new plates for their guests. You've been amazing, Harbourside team!
Verdict
A weekend seafood buffet at Harbourside in Tsim Sha Tsui has convinced me to go again as they have a wide varieties of cuisines for everyone.
Most importantly, the mains and desserts are really indulging and most food is freshly prepared. It's hard to go wrong. And for their brilliant service experience, you'll be totally pampered like we did!
For more dining details, you can visit Habourside.
Review rating: 8.5/10
Harbourside, Intercontinental Hong Kong (Map)
18 Salisbury Road, Kowloon, Hong Kong (Lower Level)
Tel: +852 2313 2323
E-mail: hongkong@ihg.com
Hours:
Dinner Buffet:
Monday – Sunday
(Desserts until 10.30pm)
6.00pm to 10.00pm
Adult: HK$868
Child HK$608
Sunday Brunch:
11.30am – 3.00pm
Free flow champagne, wine and beer
Adult: HK$898
Soft drink and juice only
Adult: HK$848
Child: HK$598
Lunch Buffet: 
Monday to Friday
12.00pm – 2.30pm
Adult: HK$448
Child: HK$318
Saturday
12.00pm – 2.30pm
Adult: HK$508
Child: HK$358
Public Holiday:
12.00pm – 2.30pm
Adult: HK$548
Child: HK$388