No.14 in Asia's 50 Best Restaurants 2018 – Le Du Bangkok is a modern French-influenced Thai cuisine offering colourful fine delicacies in Bangkok City, set in a corner against the bustling Silom Road. What's really drew us to the place is its innovative twist to the traditional Thai food.
If you have tried most of the fine dining cuisine Bangkok has to offer, know that you are not done till you have tried Le Du.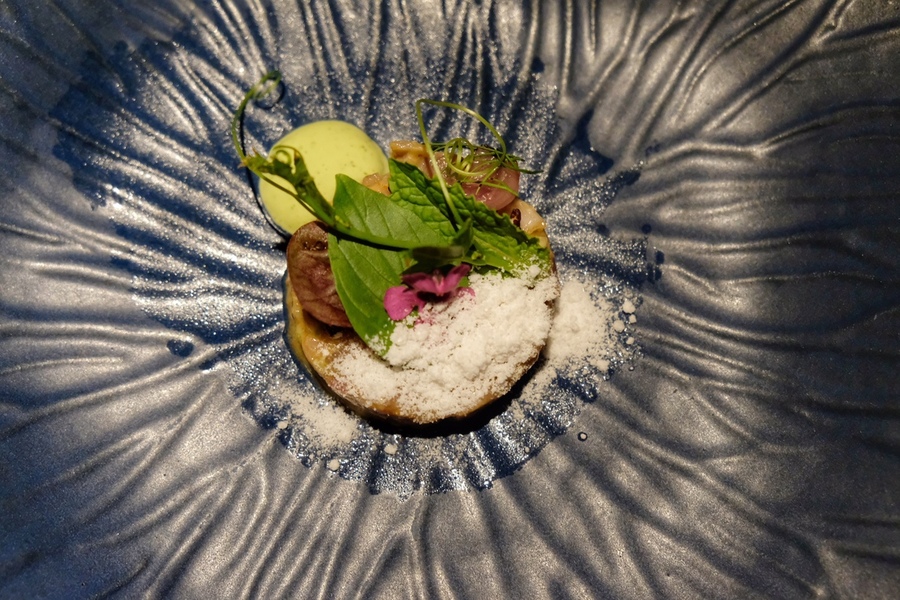 Think sweet. Think sour. Think spicy.
The delicate flavours of most creations from its 6-course tasting menu (THB$2,990 per pax) has a balanced combination of sweetness, sourness and spiciness. Le Du has something for everyone. Like Local Blackfin Tuna, it swings the palate from ocean freshness to a nice savoury finish. The visual appeal of this dish leaves such a strong impression.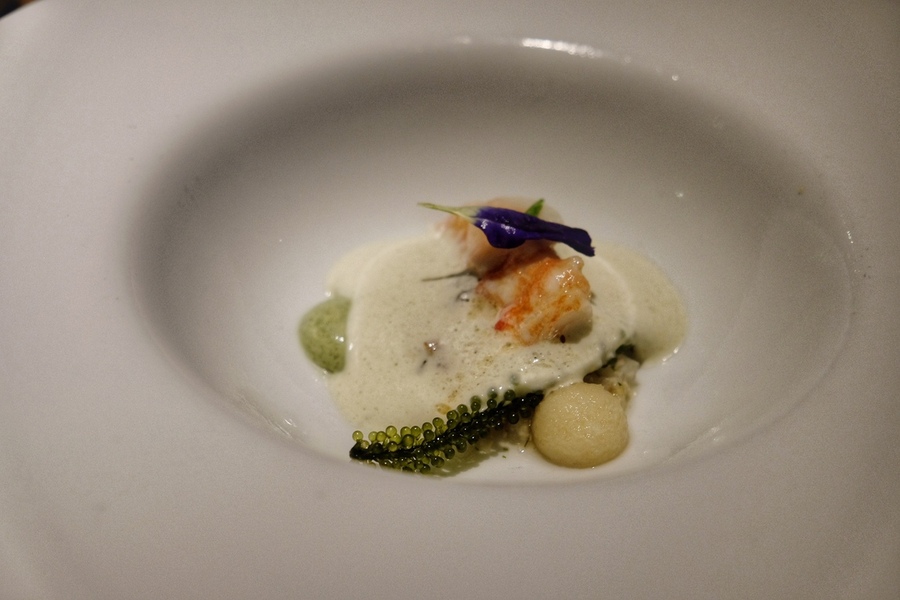 'Le Du' derives from the Thai word for 'season.' the next dish – Crayfish and Cooked Oyster will remarkably send full of agreeable nods to the layers of flavours. The textures through both crayfish and oyster are exquisite, creamy and technically stunning.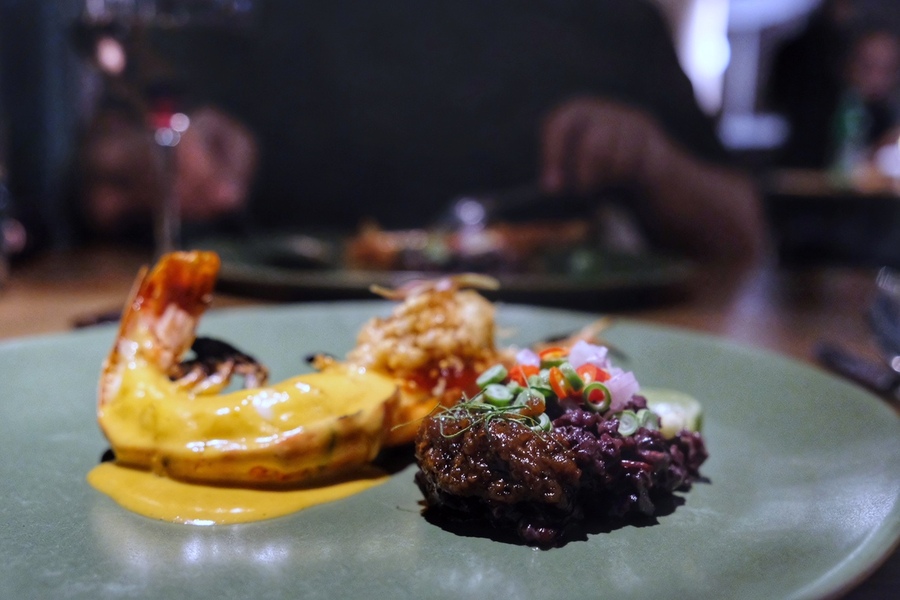 Go for strong, bold flavours
And don't miss the signature River Prawn – river prawn with pork belly jam, organic rice and shrimp paste. The chef, Thitid Tassanakajohn, known as Chef Ton spares no expense in sourcing for quality Thai ingredients. You might be expecting a little heavy plate, but the spiciness from the rice injects freshness to cut the heaviness. I literally wiped this dish clean.
The Garoupa is such a sophisticated dish as the spicy fish broth takes the centre of attention. The fish meat is delicate and delicious.
Le Du's mains are elaborately laid out on their menu. And their servings are larger than that of most fine restaurants, do plan your meal wisely.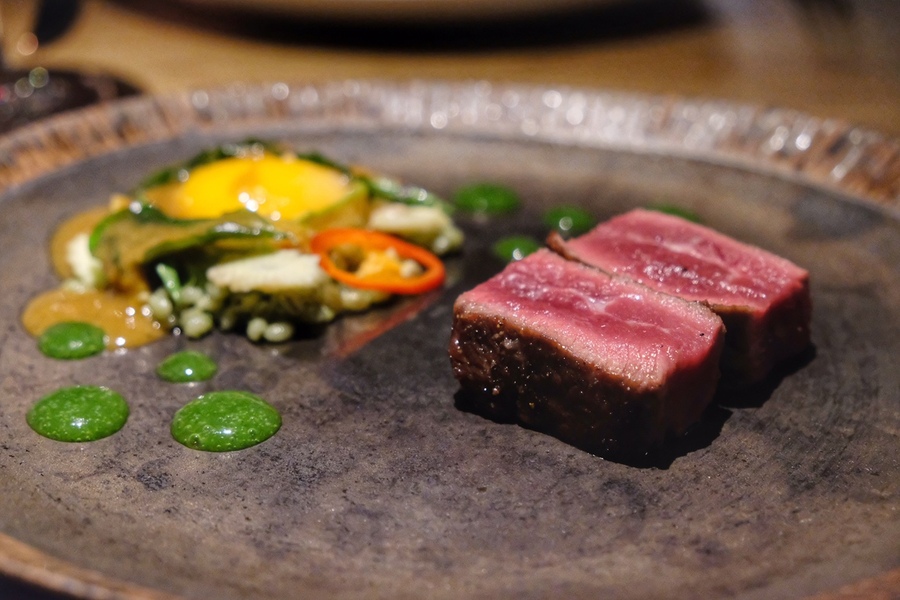 The Beef Tenderloin was the table favourite. With bits of barley and holy basil, you mixed and matched to eat with the perfectly cooked beef – this dish bursts heartily.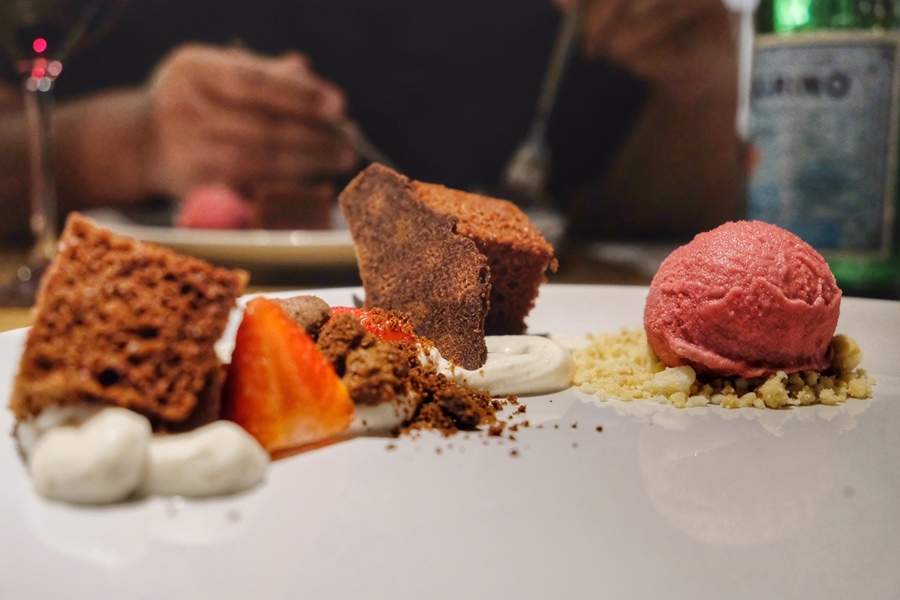 For dessert, we chose the Chiang Mai Chocolate and Strawberry to close, being a tad too full at this stage. If you typically finish off a meal with coffee, skip that and take this instead.
Verdict
Le Du displays a stunning taste profile across many dishes, trailing strong modern cooking techniques, turning traditional Thai creations into something tastefully fanciful and extraordinary.
Review Rating: 8/10
399/3 Silom 7 Alley, Khwaeng Silom, Khet Bang Rak, Krung Thep Maha Nakhon 10500, Thailand
Phone: +66 92 919 9969
Opening Hours: Monday to Saturday, 6pm to 10pm, closed on Sunday
Nearest Train: BTS Chong Nonsi exit 4