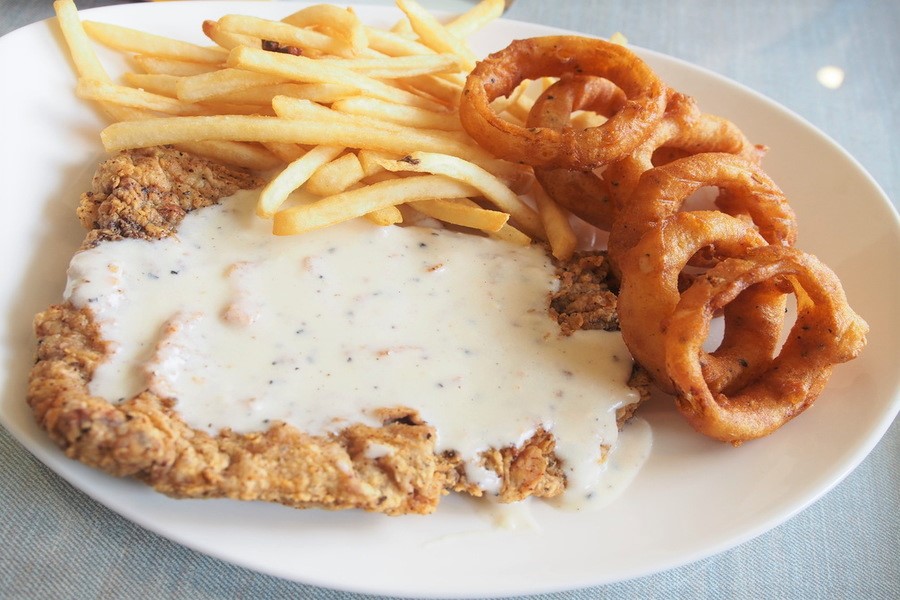 One Night Only is an unpretentious all-American diner on River Valley Road brought to happy-go-lucky eaters by the same people behind Cal-Mex burrito bar Muchachos. Serving up calorie-laden comfort foods throughout the day, diners can indulge in the absolute best fried chicken.
The signature item Chicken-fried steak ($27) is a favorite of mine; while it looks unbelievably nice, perfectly seasoned, you will come back for more and more.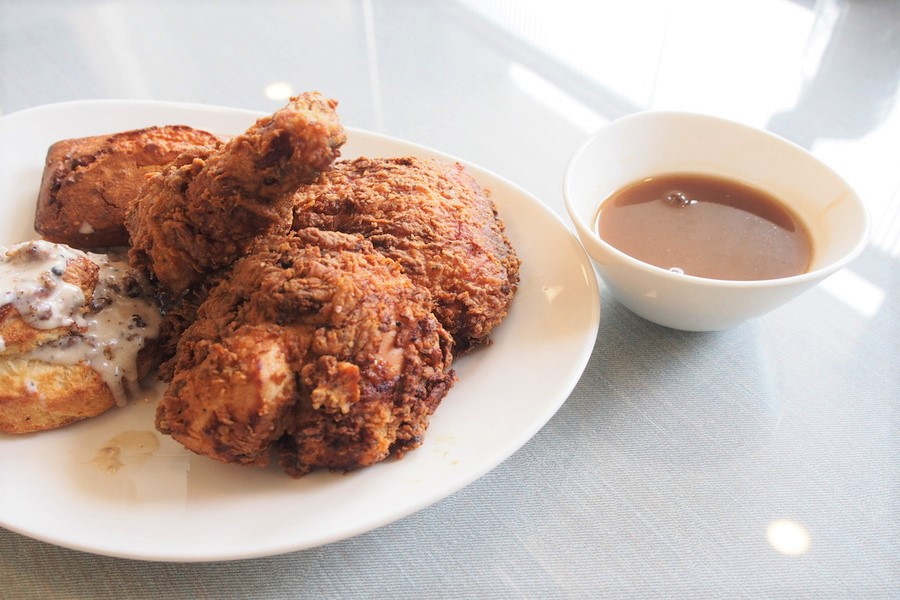 The Buttermilk Fried Chicken ($19.50) came with 2 side dishes is served American-style, meaning diners get a big platter of perfectly fried, well-seasoned pieces. The fried chicken is brined in sweet sauce, aggressively crunchy on the outside, then extremely tender and juicy in the center— marking up to a perfect meal.
The Strawberry Milkshake ($10.50) is surprisingly one good highlight of our meal: sludgy and amazingly rich. There is a Build Your Own Breakfast (BYOB) option where you can choose your favorite breakfast items from between $3 to $6 per item.
Verdict
The dishes are served extraordinarily hot, perfectly seasoned. I'm drawn over and over again to their Chicken-fried steak. One thing for sure, the variety from their menu can be way more exciting.
Review Rating: 7/10
397 River Valley Rd, Singapore 248292
Phone: 6235 1248
Opening Hours:  daily except Mon. Tues-Fri noon-10pm, Sat & Sun 9am-10pm. Last orders at 9pm
Nearest MRT: Clarke Quay