Owl Cafes in Japan are all the Rage
If you're an animal lover who enjoys travelling, or a traveller who loves animals, chances are, you've heard of Japan's Cat Cafes – Cafes where you can have a drink and hang out with cats. #FurReal #Pawsome
If you've never been to one however, definitely check it out. It's a fun and unique experience, cathartic even, unless of course you're allergic to cats, in which case it's a death-trap.
As awesome as cats are however, these days, Cat Cafes are old news in Japan and Owl Cafes are all the rage. They operate pretty much the same as most Cat Cafes, that is, for a fee, you get a drink and an hour to play with the cats – except in this case, you get to interact with owls, which in my opinion is a thousand times cooler. Harry Potter fans would agree.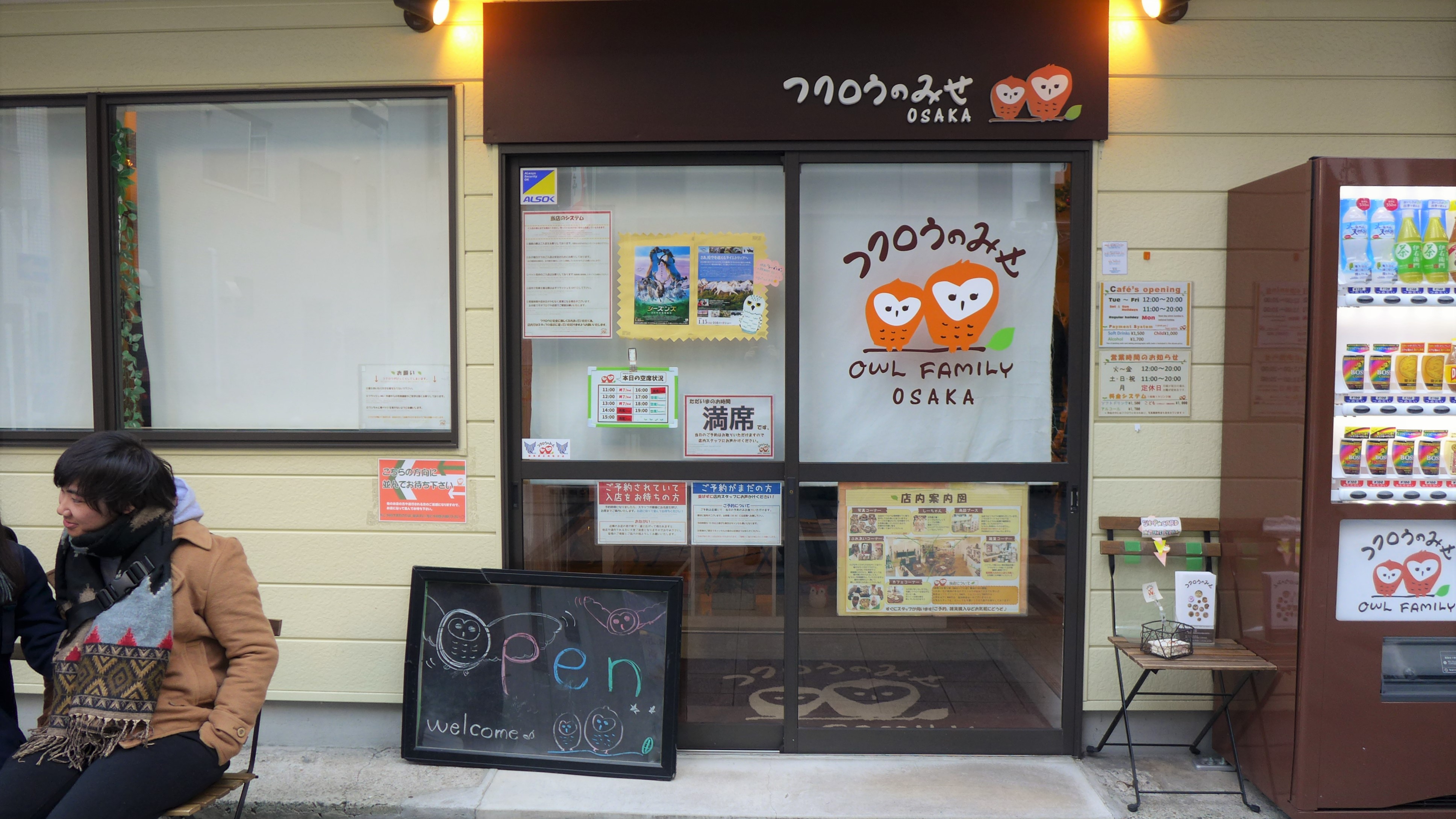 Some of my best holiday experiences involve animal encounters, so when I found out there was an Owl Cafe in Osaka on my last trip to Japan, I made it number one on my list of places to go.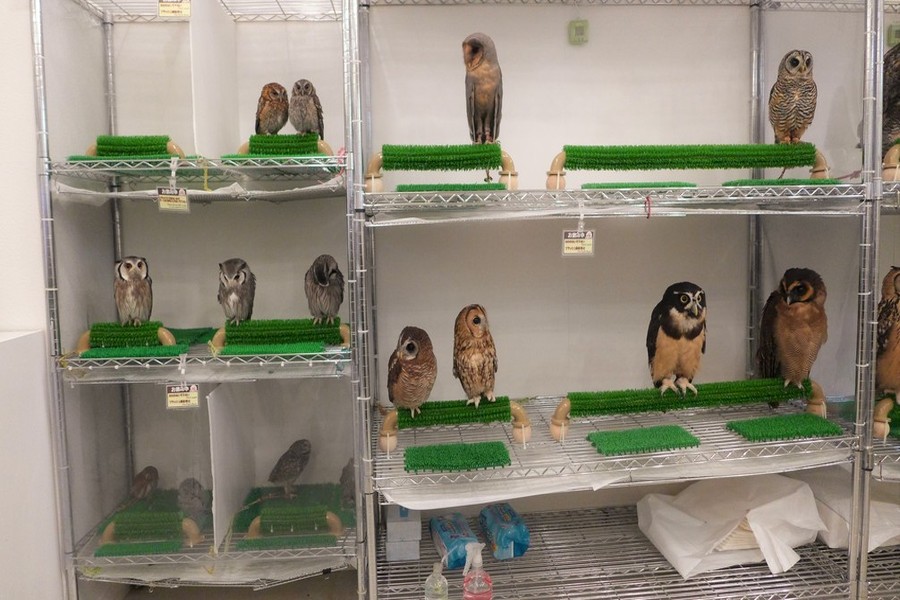 The Owl Family Cafe, is a little out of the way from the main tourist areas, but was definitely worth the hunt. And despite the fact that I went with two germophobes (ew…bird poop) and my mom who's afraid of any and all live animals (ahh… rabbit!), we all had a great time.
How the Owl Family Cafe Works
For 1000 Yen, you get a drink and an hour to play and take unlimited pictures with the owls. (Other Owl Cafes may have different fees but should operate similarly)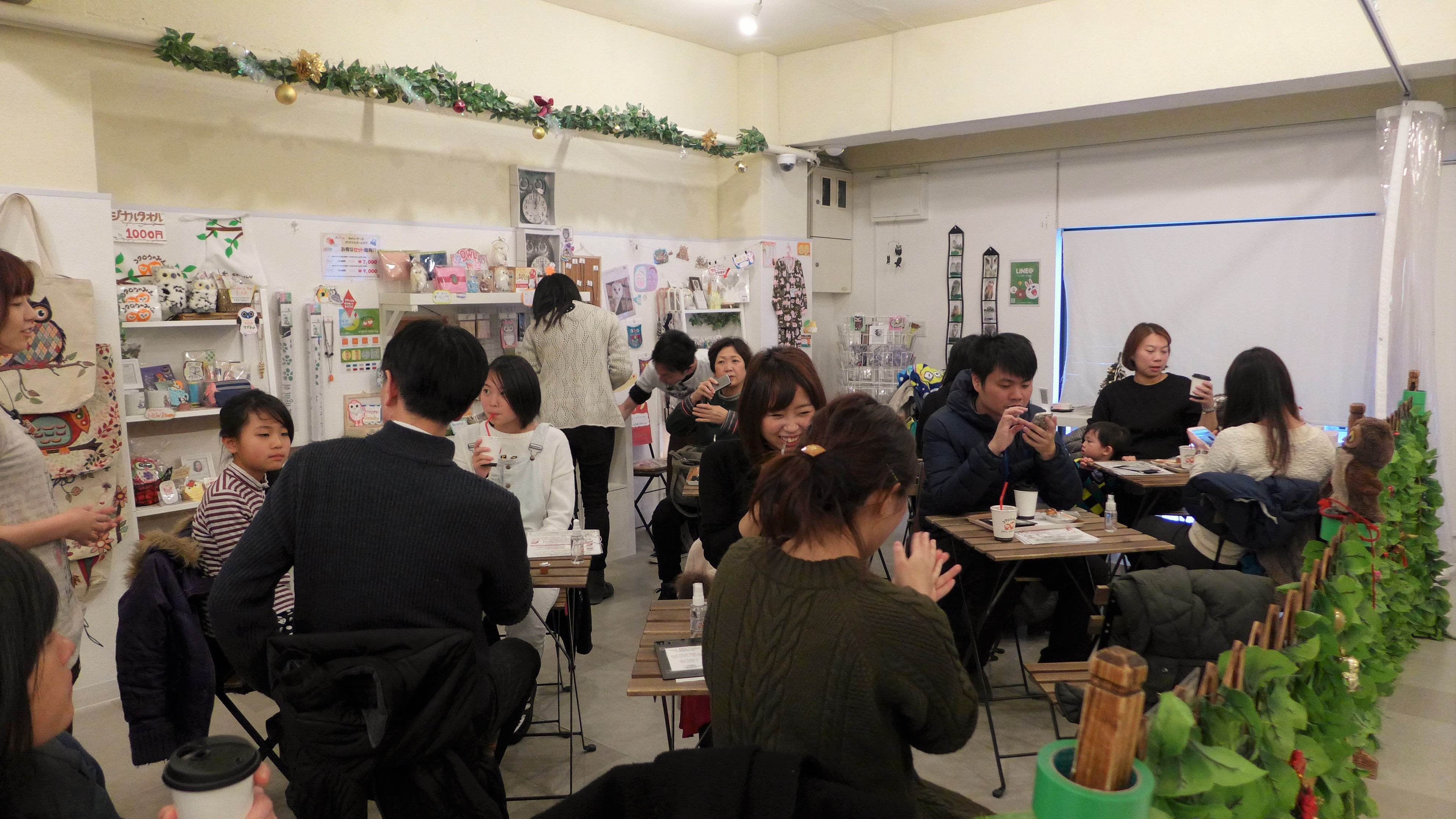 Each time slot begins on the hour and for each slot, there is a limit to the number of guests that can enter (approximately 15 – 20). So it's best to arrive early to put your name on the list for the next available session. If all the spots are booked up, you will have to wait till the next available slot.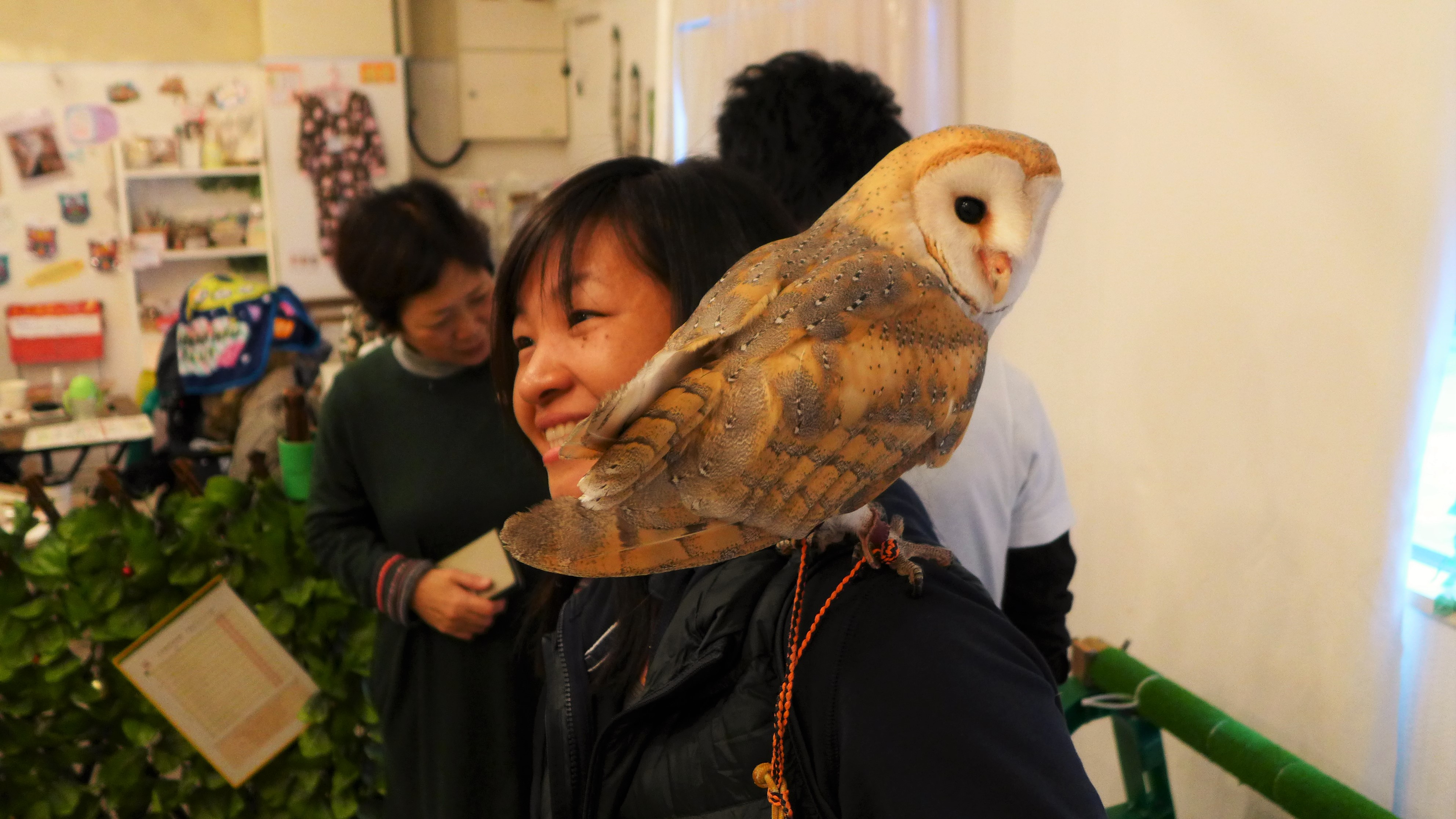 Before you can start taking pictures, you will have to sit through a short briefing on the rules and instructions on interacting with the owls. The explanation is done primarily in Japanese with some basic English translations and visual demonstrations. There is also an instruction sheet in English for your reference.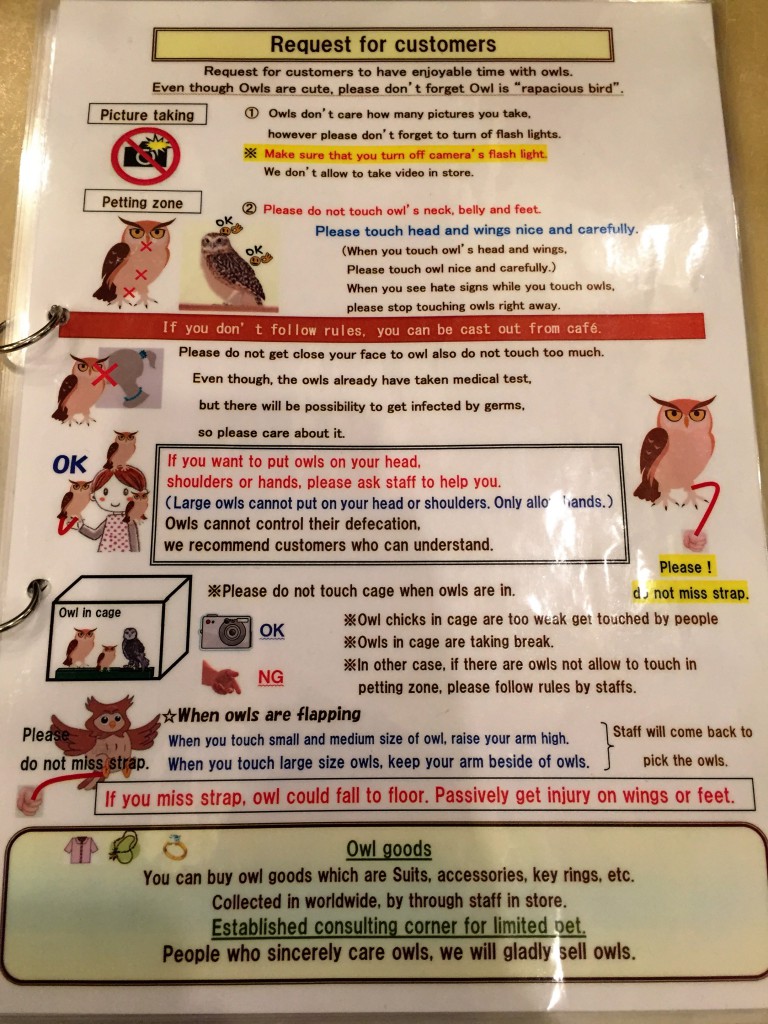 Make sure you understand and follow the rules which are basically that no flash photography is allowed, pet the owls gently with the back of your hands, do not touch their bellies and leave the off-duty owls alone. Infringing the rules will earn you a stern warning and in some cases even get you thrown out I've heard.
The Ethics of Owl Cafes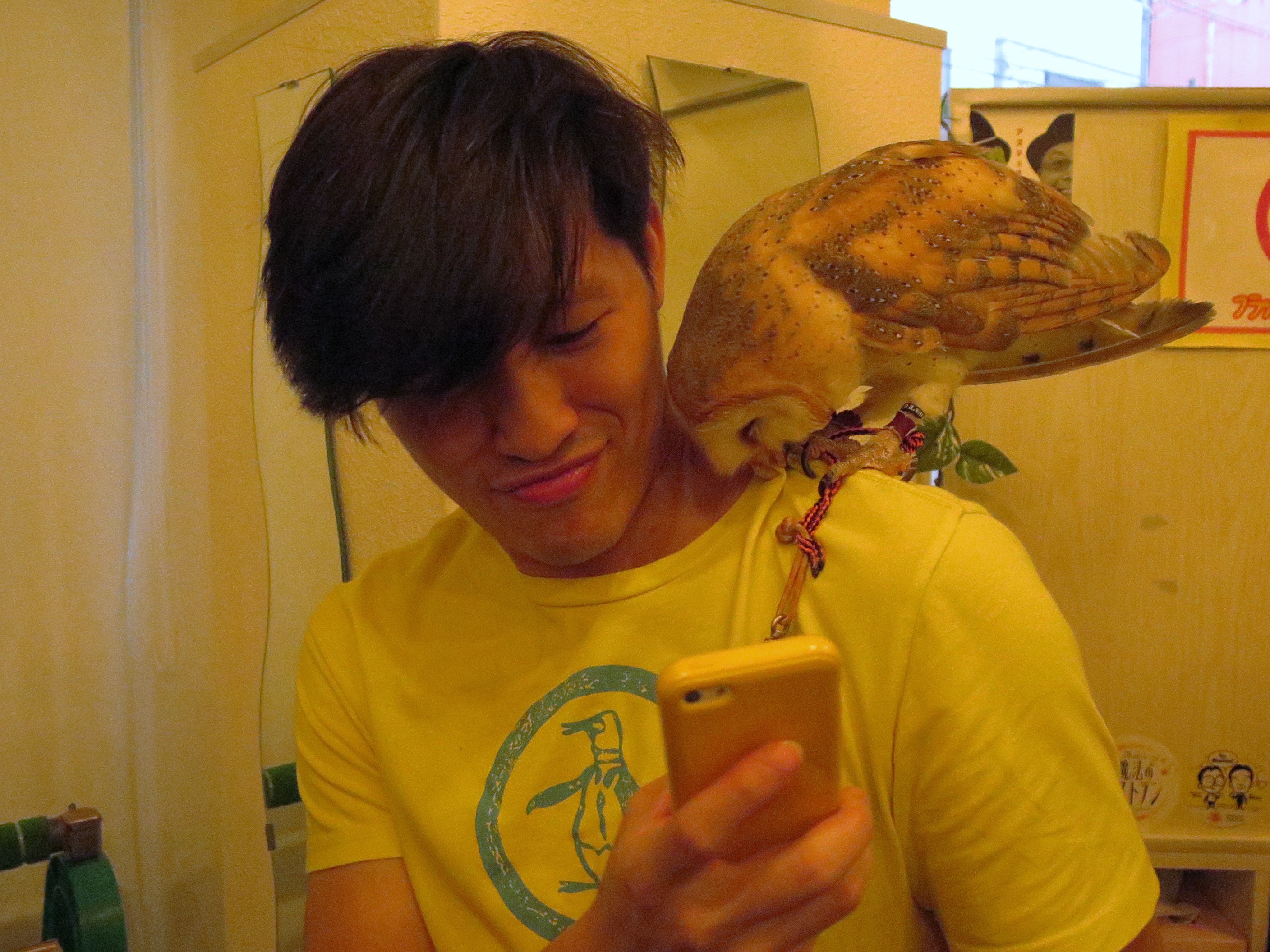 While I really enjoyed the opportunity to get up close and personal with the owls, some animal lovers might have reservations on the ethics behind operating and patronising an owl café.
The question being, is it ethical to force owls to live their lives like this and whether patronising owl cafes will encourage more people to start similar businesses.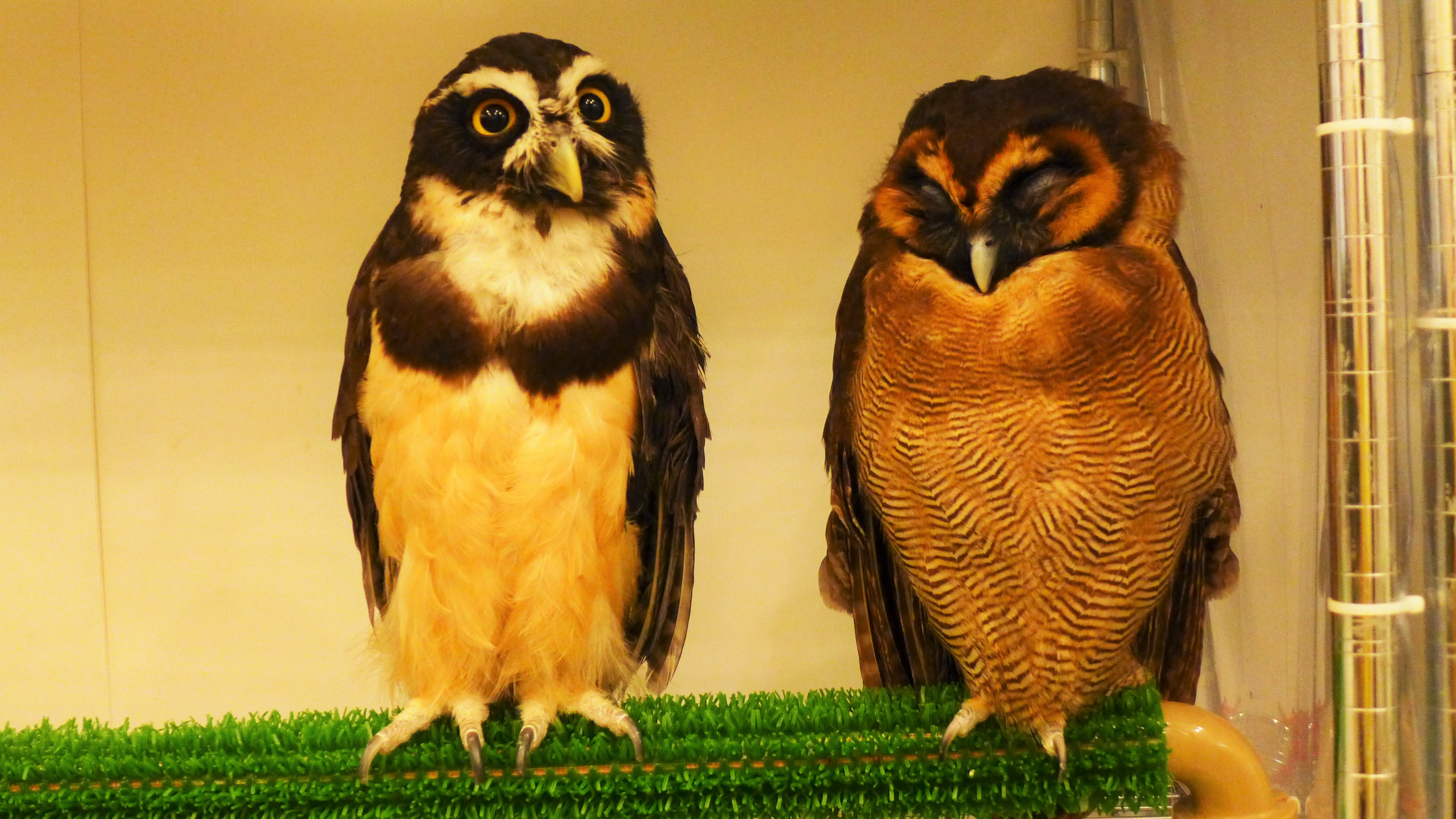 This is my take on the issue. Before visiting the Owl Cafe, I was aware that every Cat Cafe in Japan is required to obtain a license from the government and comply with strict Animal Treatment and Protection laws to ensure the animals' welfare. I'm assuming Owl Cafes should have the same strict requirements.
After visiting the Owl Family Cafe, I believe the owls to be well taken care of. They are clean, look healthy and seem to be in good spirits. The cafe is well staffed so they are able to supervise all guest interactions with the owls and are quick to enforce the rules to protect the animals.
Some of the Owl Cafes also try to raise awareness and funds for owl research and conservation.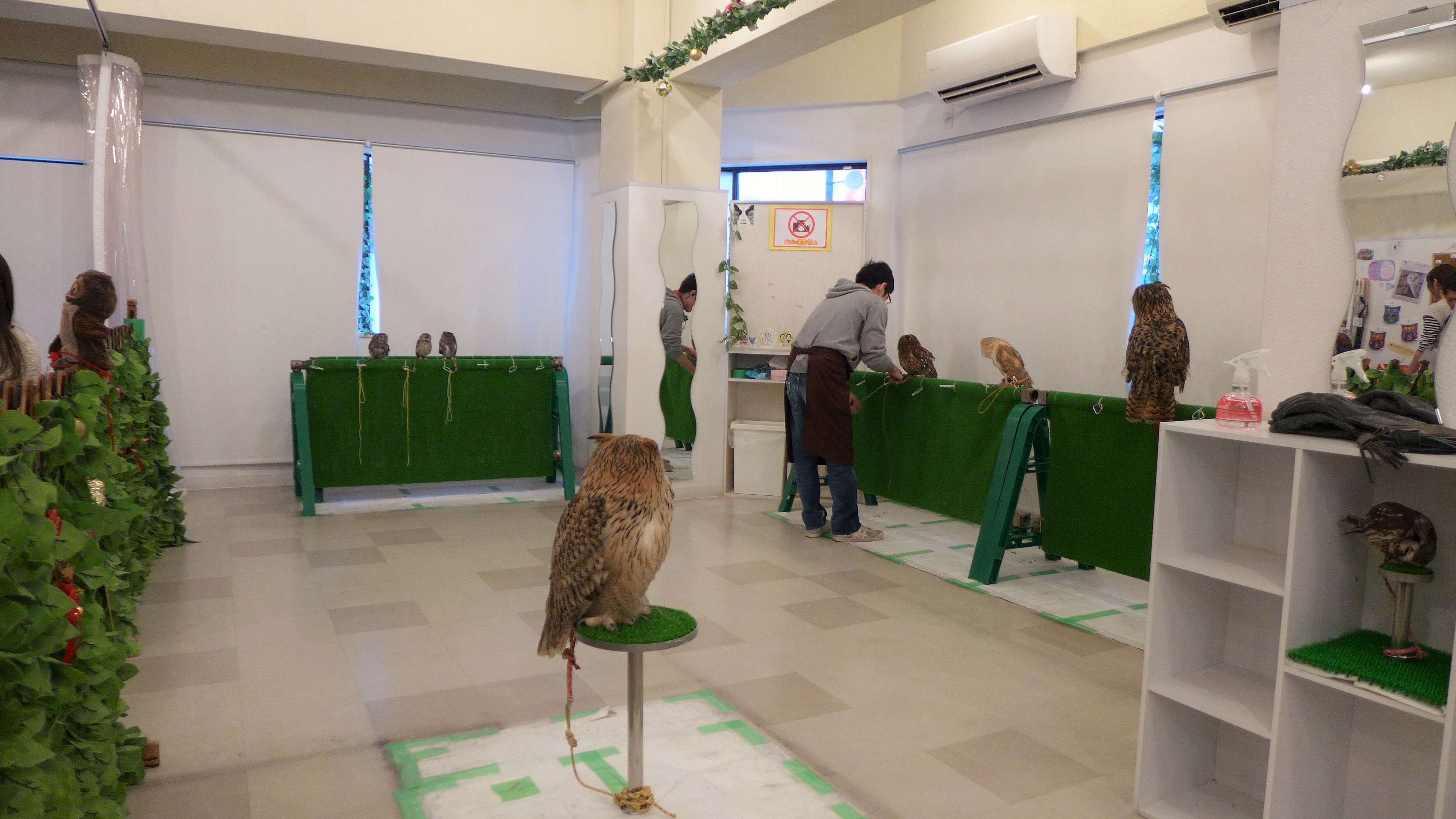 Having said that, the owls are kept awake during the day (owls are nocturnal), leashed at all times, forced to interact with people (which may not be in their nature) and when they are off-duty, they are placed on a small shelf. All things that seem contrary to their natural way of living.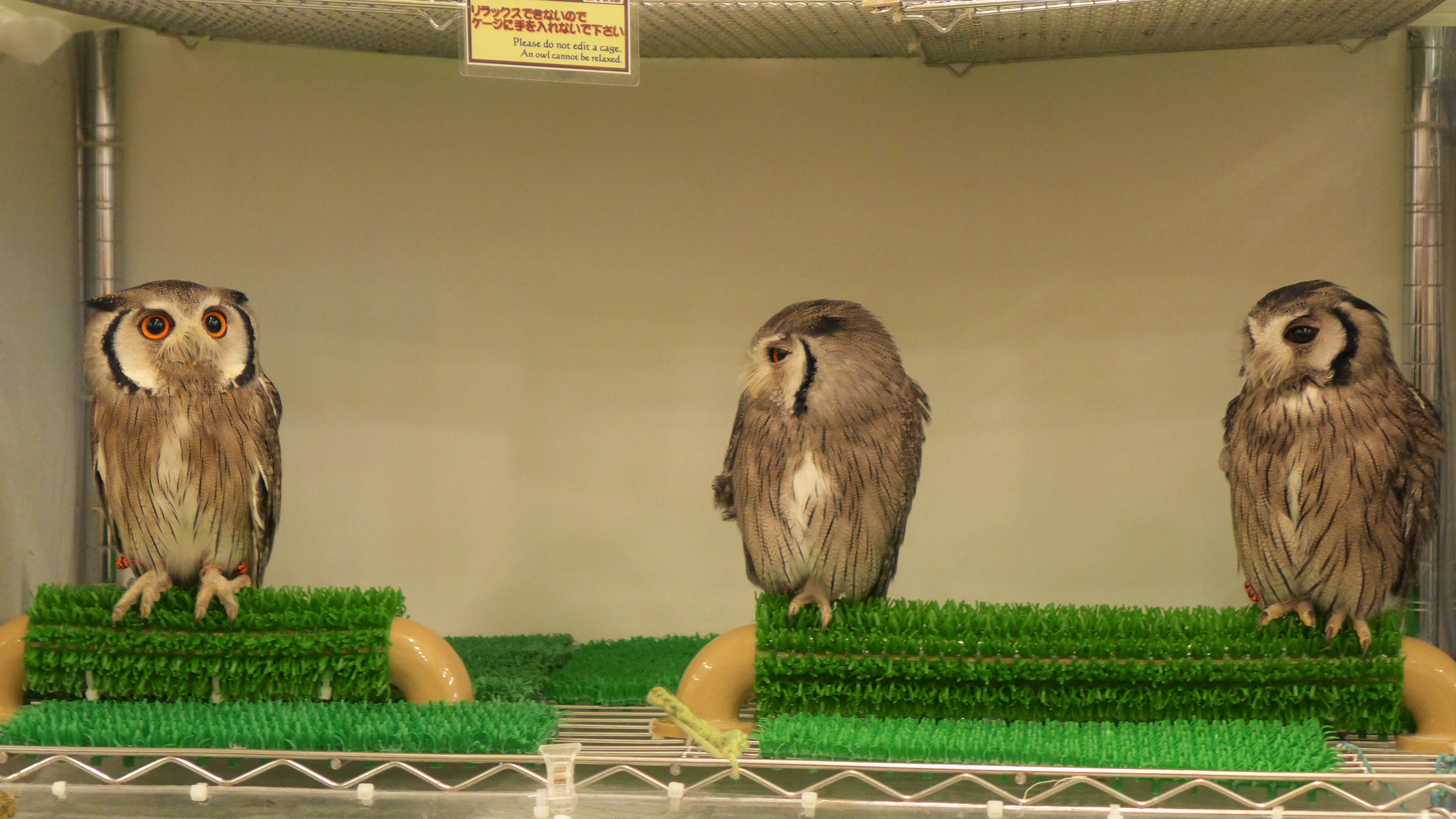 Whichever way you decide, do try to consider these issues and form your own opinion on the matter before visiting an Owl Cafe or any other animal attraction.
1-10-13 Tenjinbashi, Kita-ku, Osaka, Osaka Prefecture
Nearest Station: Temma Station or Osaka Temmangu Station
Tel: +81 6-6360-6205
Hours: Tue to Fri: 12pm to 8pm | Sat and Sun: 11am to 8pm | Closed on Mondays