Nestled in a quiet setting but yet in the bustling heart of the Angkor Wat area is Le Meridien Angkor. A getaway experience that is unlike others, the property feels more like a resort getaways from its lush green landscapes against a contemporary European-Cambodian style.
A Tranquil Moment with Siem Reap Hotel
Composed with European design and Cambodian subtle style, the hotel's lobby felt almost like home. It makes one's experience at the hotel.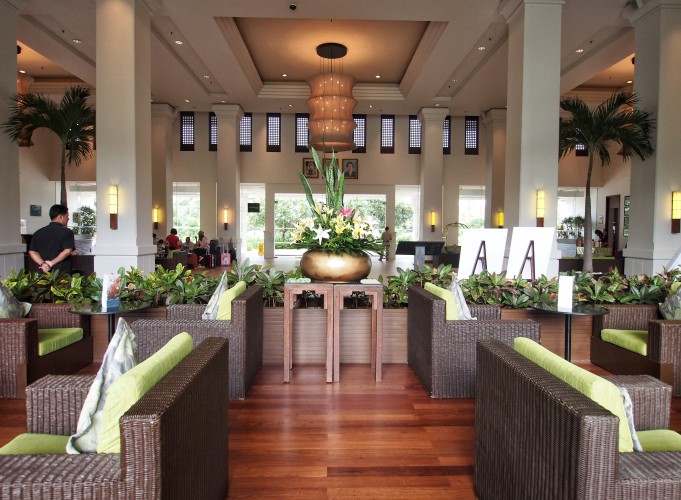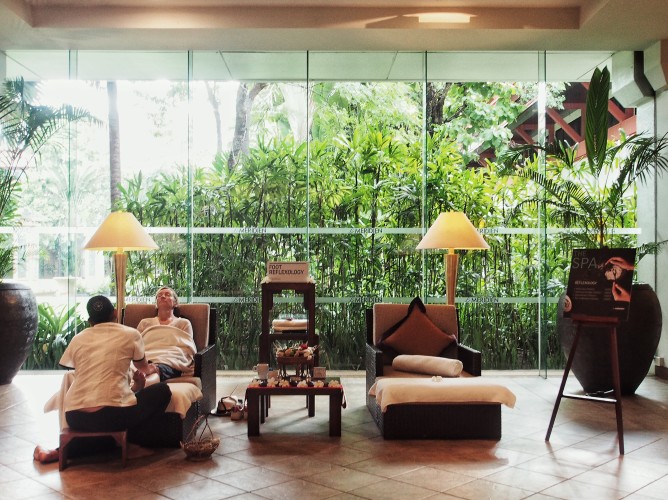 The lobby space is very spacious, brightly lighted flooding with possible relaxing corners – like foot reflexology section. I must say some parts could have been a little more interesting.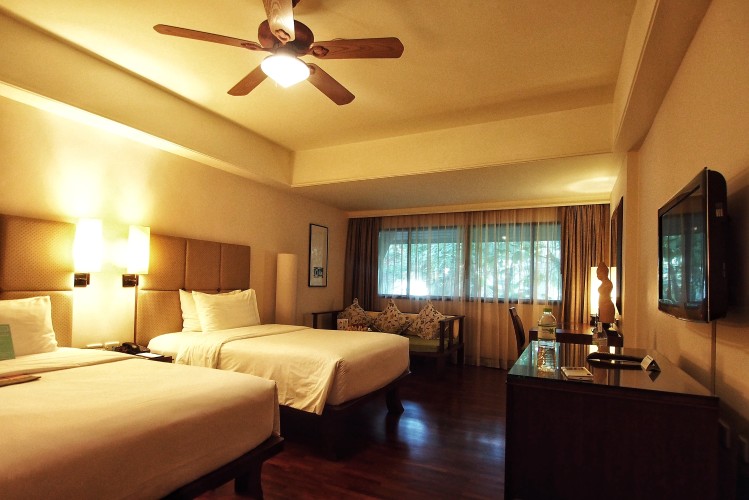 Relax Yourself In The Private Superior Room
The warm and rich timber-floored Superior room overlooks with a peaceful garden view. The entrance links up to the bathroom that is designed with a window.
The room is undoubtedly a great space to rest your mind and body, as it provides privacy with fully-furnished refreshment centre.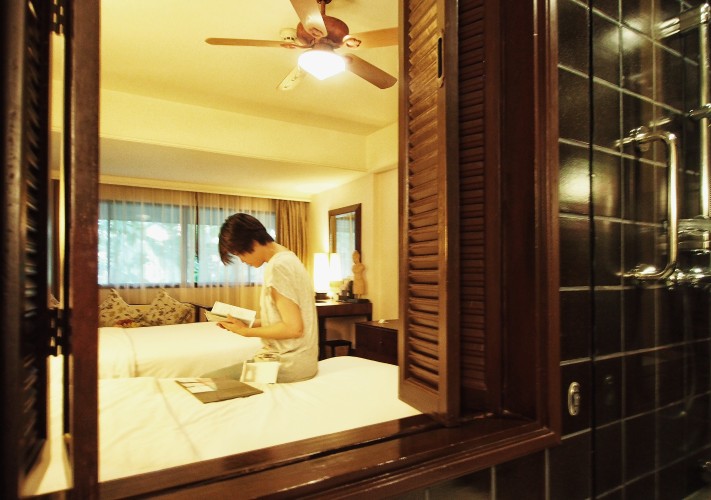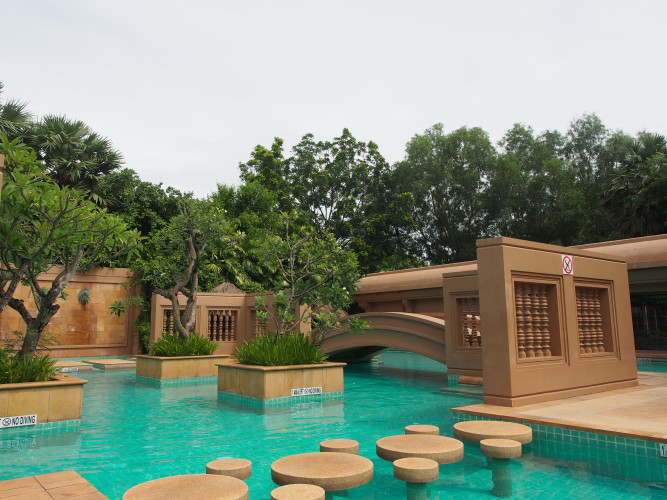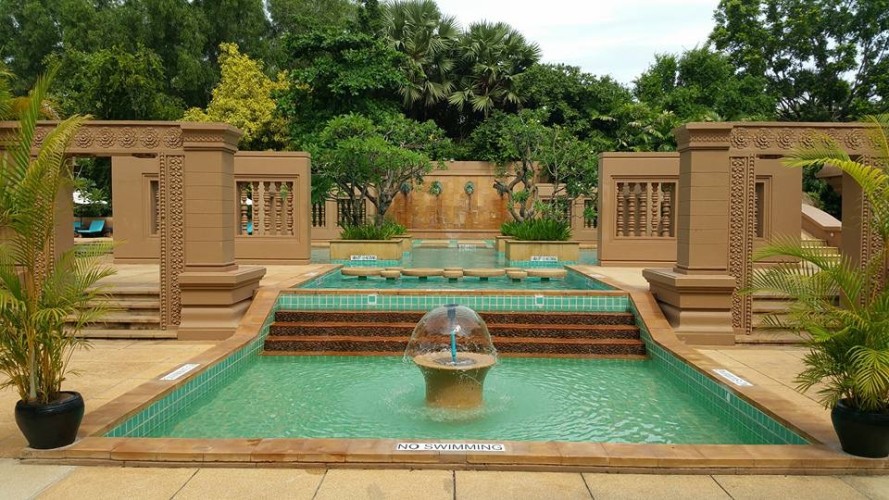 As a SPG member, we get to enjoy enjoy unlimited Wifi from our room.
What struck me most about Le Merdien Angkor is the greenery. Extremely thoughtfully designed, the greens and plants take all forms and shapes to instill a calm and relaxed atmosphere. Pictured above is the swimming pool where there's a bridge, and some other features like a fountain.
Social Dinner At L'Angelo
L'Angelo is designed to provide privacy and comfort for their patrons. It has a simple but remarkable Italian menu that you can explore Chef's most recent creations.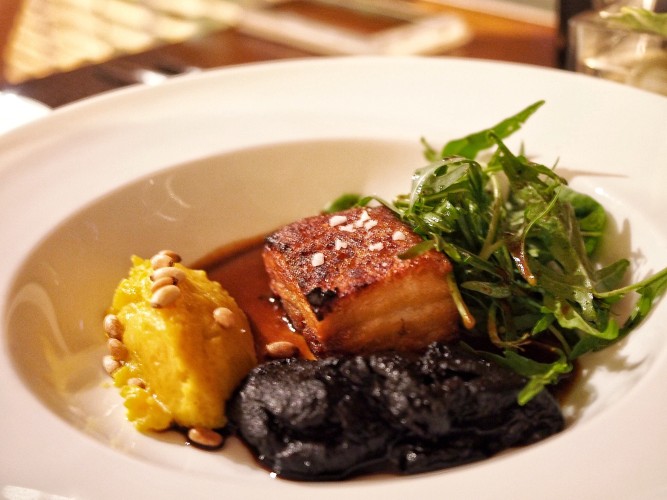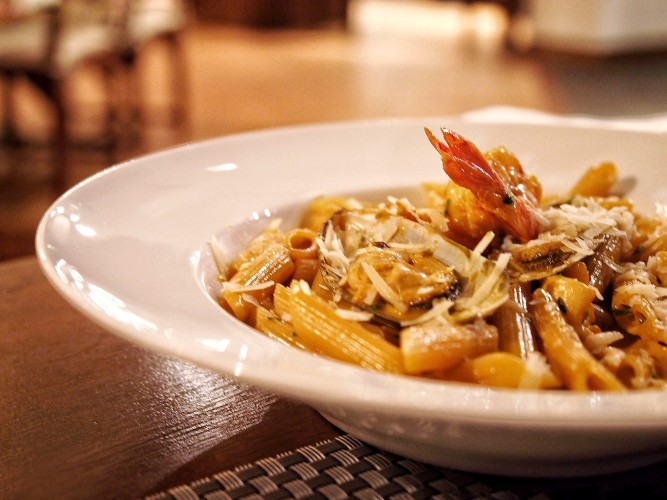 Like their crispy pork belly, it is considered as a larger sharing main for everyone. The seafood penne is everything about Italian influence.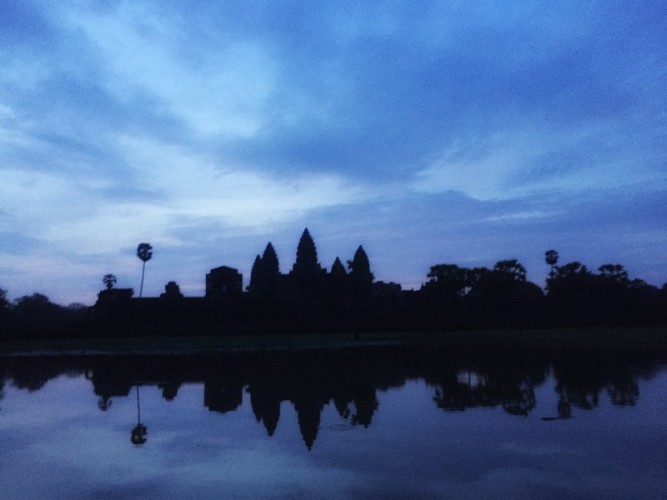 Things to do in Siem Reap:
1. Take a full day adventure to explore historic and religious temple complex at Angkor Wat
2. Watch the magnificent sunrise at the iconic wonder of Angkor Wat. You will have to wake up at early hours like 4am
3. Check out Pub Street and take advantage of the USD$2 beer offers
4. Explore Khmer arts and workshops in Siem Reap
5. Go for Phare Circus at night
The Morning After A Great Night
If you're a morning person, hit to the hotel's breakfast early as it is serving a mixture of continental food and Khmer local delights. A great way to start the day!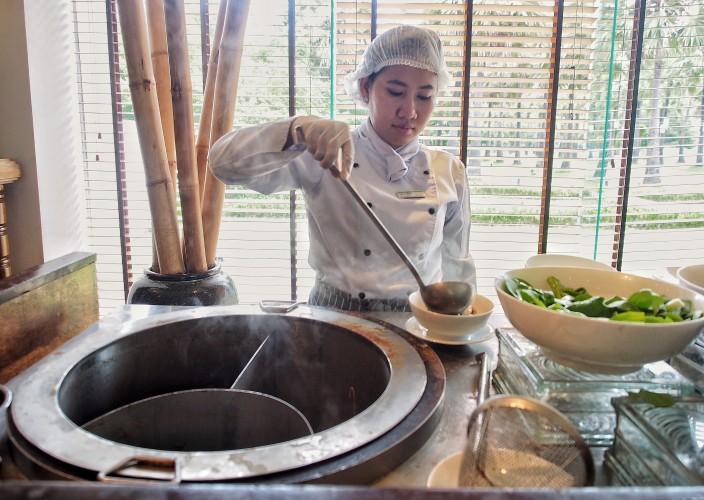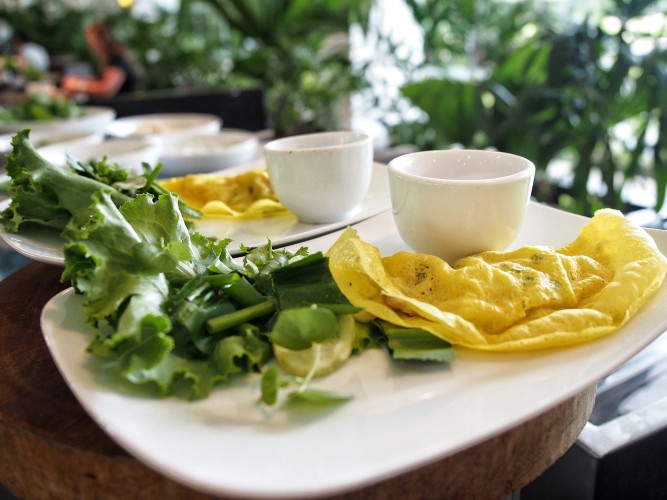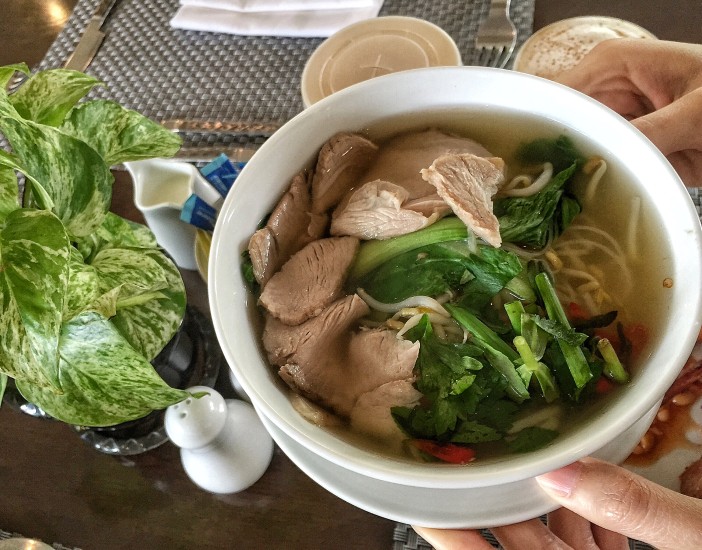 We have opted for Cambodian style glass noodles soup and topped it up with more slices of pork. The food was hearty and deliciously satisfying.
Verdict
Friendly concierge service, good traditional Khmer food and exclusive privacy are the unique offerings of Le Meridien Angkor. It is looking good with a central location near Angkor Wat, where you get explore popular areas easily.
Hotel rating: 7.5/10
Vithei Khum Svay Dang Kum, Charles De Gaulle, Krong Siem Reap 17259, Cambodia
Phone: +855 63 963 900
Reservations: http://www.lemeridienangkor.com/