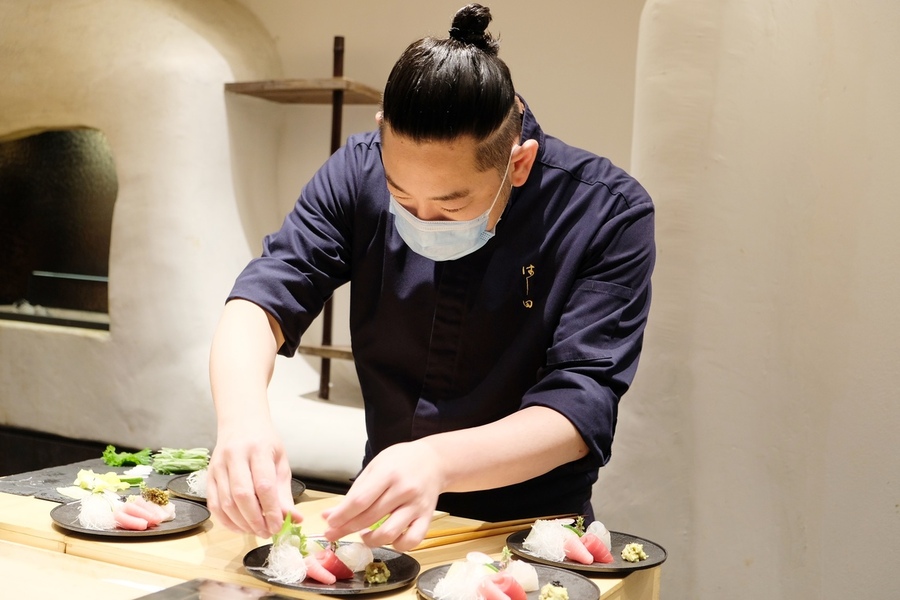 The proliferation of quality Japanese omakase restaurants in Singapore continues. We are listing Hashida Singapore on Amoy Street as the next best thing to do if you're not in Japan this season.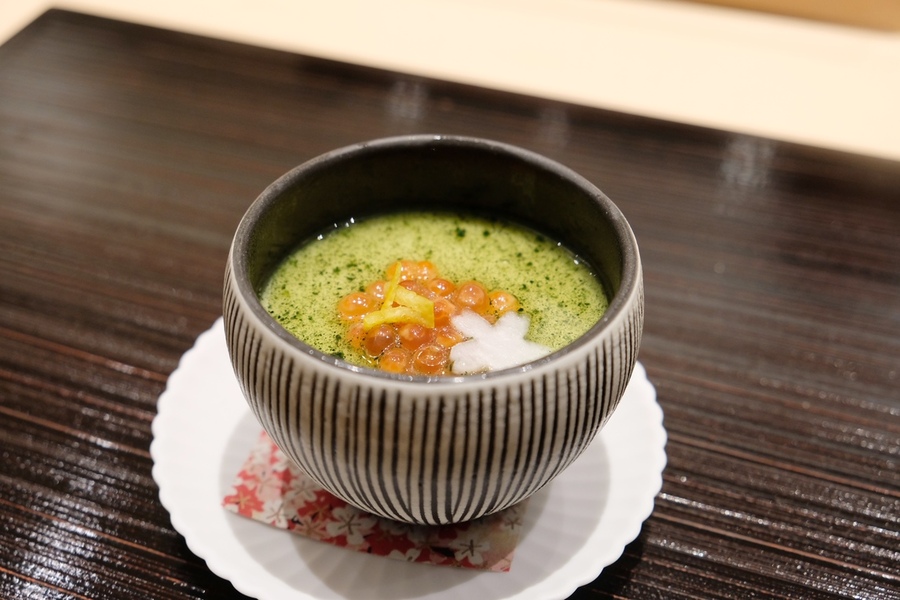 Run by second-generation celebrity chef Kenjiro 'Hatch' Hashida, whose innovative and uplifting spirit with perfectionist standards continually pushes for new adventures over the palate of his customers.
Brimming with happy flavors that blend with Japanese techniques and seasonal premium ingredients, Hashida Singapore's new lunch omakase menu (SGD$350++) rejuvenates with the atmosphere of Japanese springtime.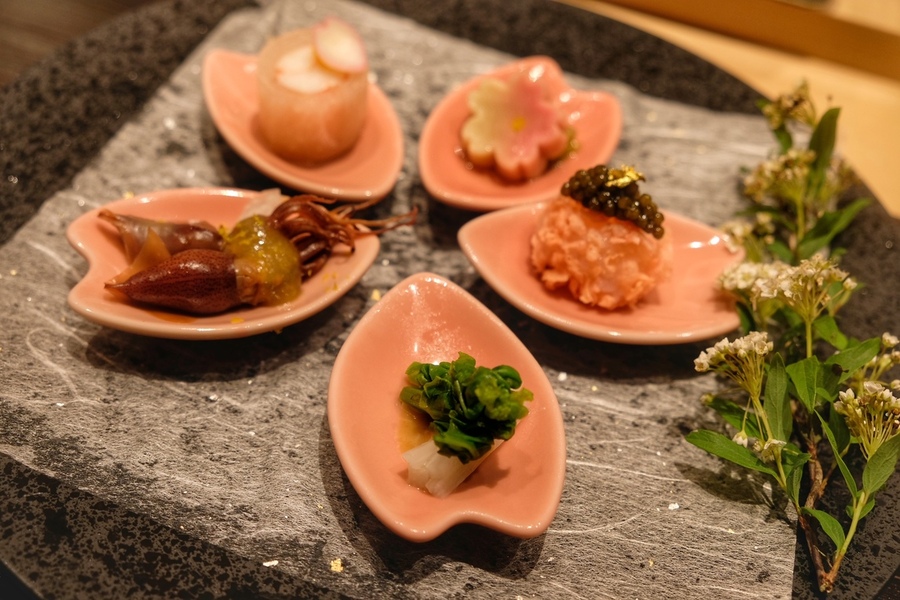 Awakening starter dishes that are not to be missed
The meal has begun with the delicate crustacean (ama ebi,, sweet shrimp) as it uniquely paired with the hotaru ika (firefly squid). The meal continuously pushed the flavorful dimensions as we aimed for the lighter version of clam chawanmushi with yuzu and daikon in Japanese spinach dashi and topped with ikura.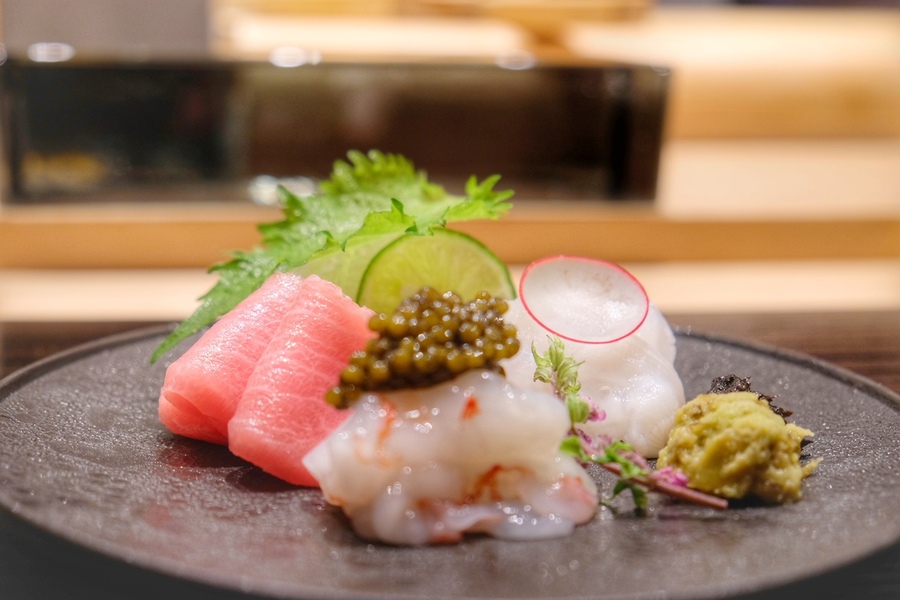 Next, the cuts of the sashimi were very creamy and sweet. The Chef seems to have his way of marrying flavors and textures beautifully.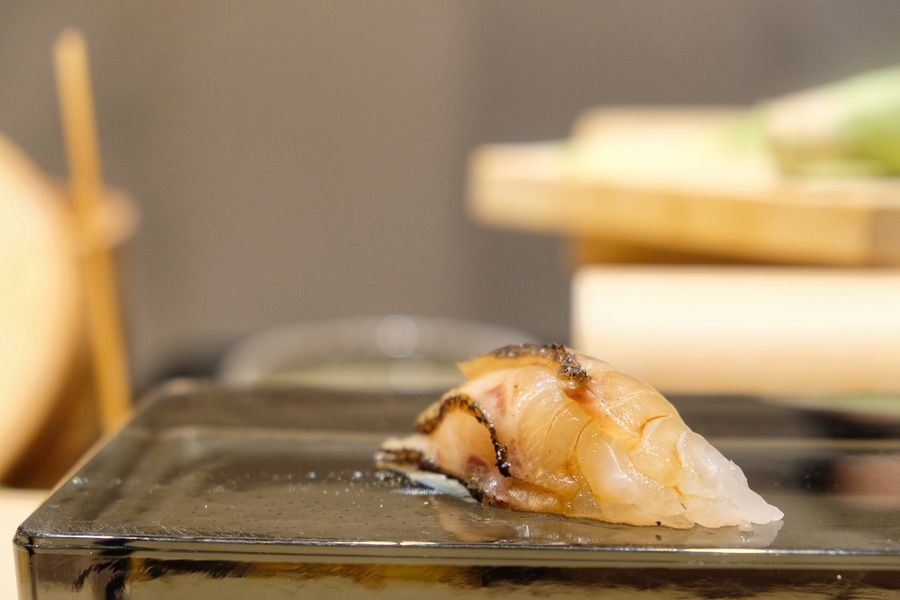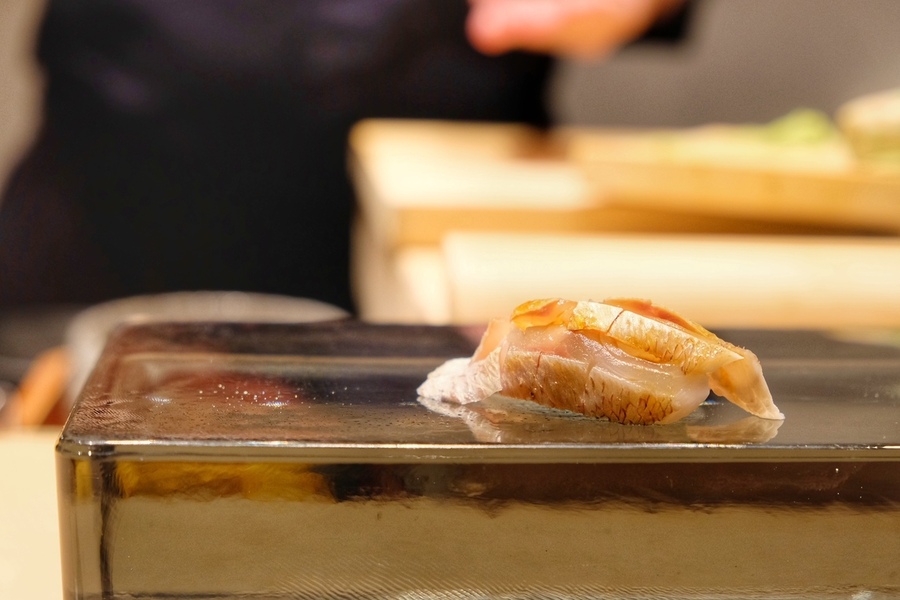 Chef makes the right sushi with passion and love
We would recommend you to keep it light before having a meal in Hashida Singapore. Chef delivers plenty of promise as he professionally kneaded and presented every sushi with love and perfection. Key sushi highlights like the grunt fish or belt fish with sea urchin superseded our expectations in every way. The crunchy-creamy mouthfeel of the sushi was a pure delight for senses.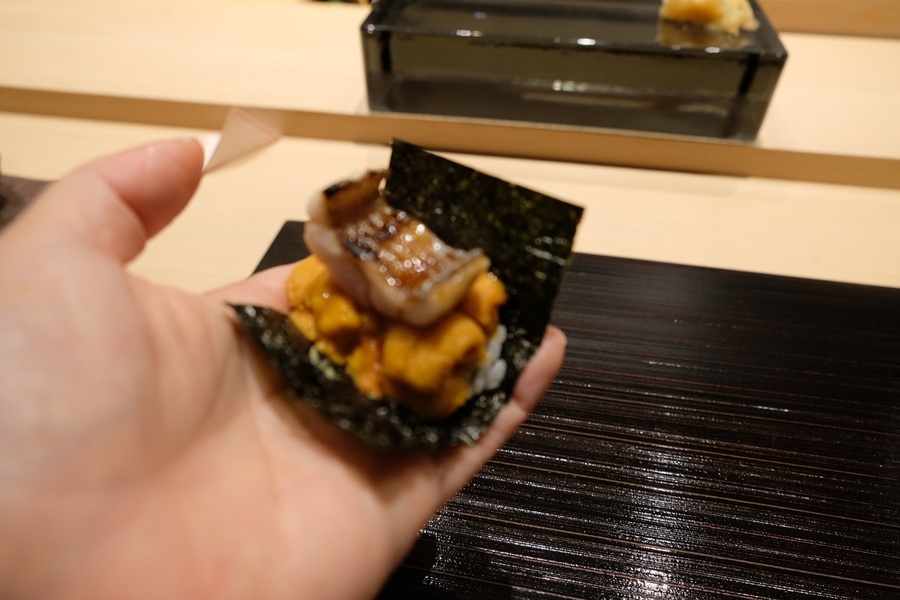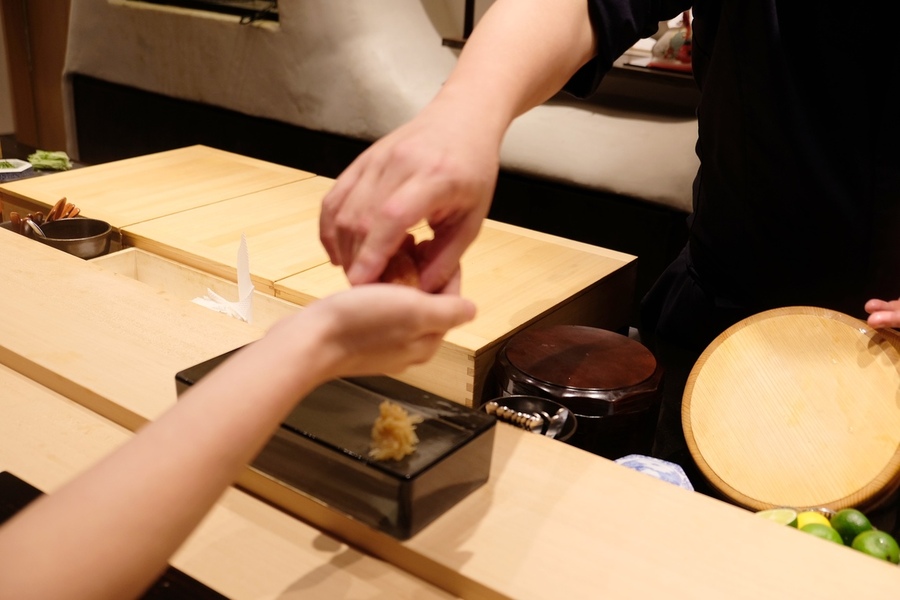 Under the family of OUE restaurants, the theatrical treatment of the Japanese omakase dining at the Amoy Street's 12-seater Hashida Singapore is worth a gander. If you can swing a reservation, you will not never regret from trying the nuggets of hand-formed sushi as each is immensely tasty.
Review Rating: 9.5/10
Hashida Singapore
77 Amoy Street, Singapore 069896