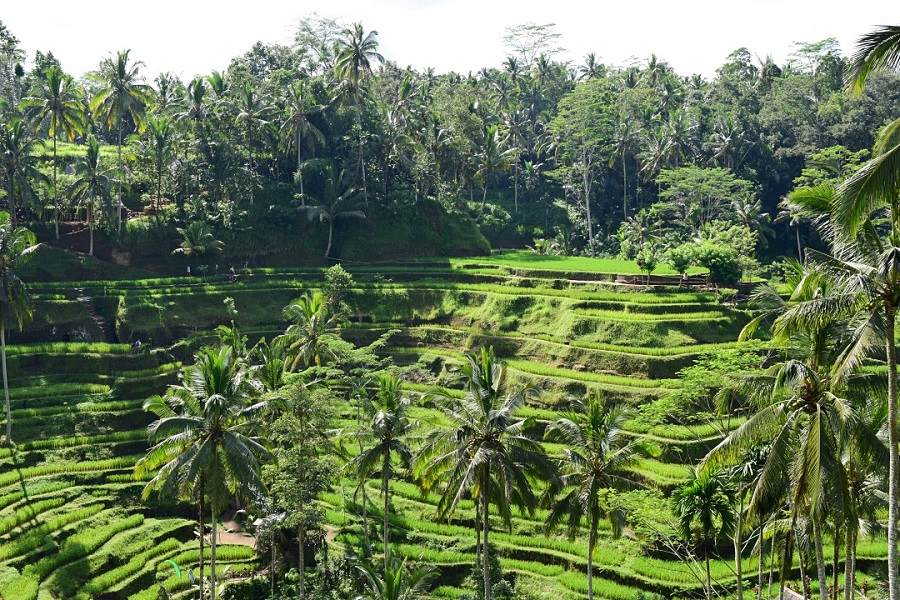 We love visiting Ubud any time of the year. We have curated a list of 5 things to do in Ubud Bali this summer. Ubud has a reputation for its clifftop hotels and clear surf. Going further, you will discover mystical temples and iconic rice paddies providing a completely different travel experience.
#01 Be out to see the rice paddies
Most people who have visited Bali say that the real Bali can be found where the rice grows. Tegallalang Rice Terraces in Ubud is famous for its beautiful scenes of rice paddies involving the subak (traditional Balinese cooperative irrigation system), which according to history, was passed down by a revered holy man named Rsi Markandeya in the eighth century.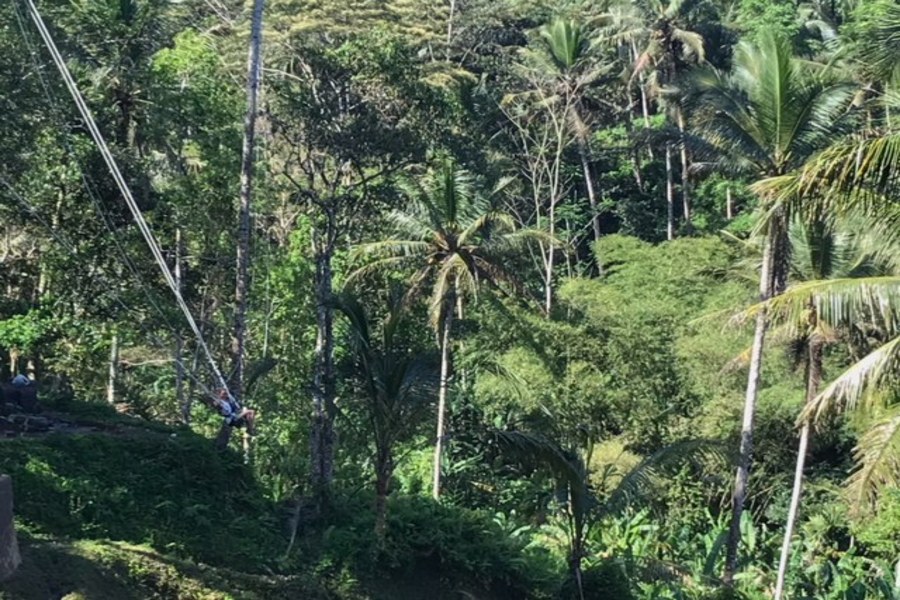 #02 Have some fun with Terrace River Pool Swing
Located right at Alas Harum Luwak Coffee farm in Tegalalang, north of Ubud, Terrace River Pool Swing is the place where everyone took the photo. With varying heights to choose for, you can swing yourself away to catch an amazing view on the amazing plantation. You'll definitely get tons of quality photos for your Instagram!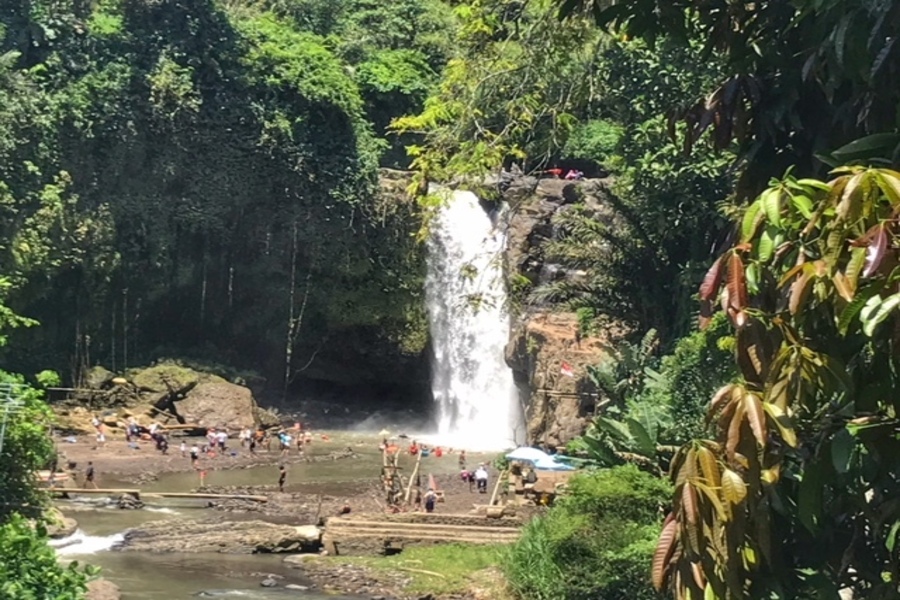 #03 Discover the most spectacular Tegenungan Waterfall
Closer to Ubud, Tegenungan waterfalls offers you a glimpse of natural beauty against a lush valley landscape. The 20m-tall falls are located in the village of Sukawati, and being at lower lands compared to Bali's other highland waterfalls, can become treacherous with flash floods during the wet season.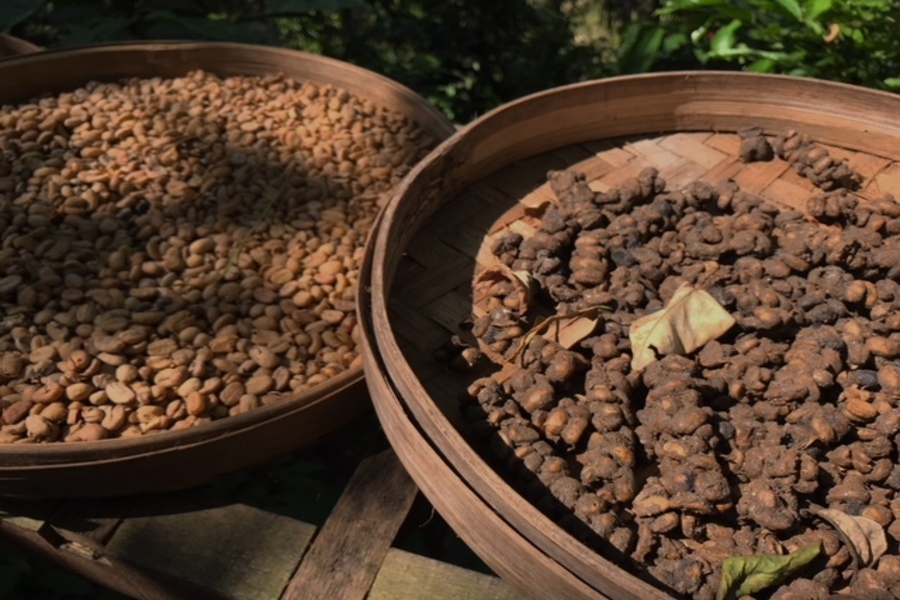 #04 Taste and learn about Kopi Luwak
The Kopi Luwak is made from the Asian palm civet droppings.  Called a toddy cat, the animal eats coffee beans and digest it. Although Kopi Luwak is a form of processing rather than a variety of coffee, it has been called one of the most expensive coffees in the world with retail prices reaching 700 us$ per kilogram! It's just so expensive.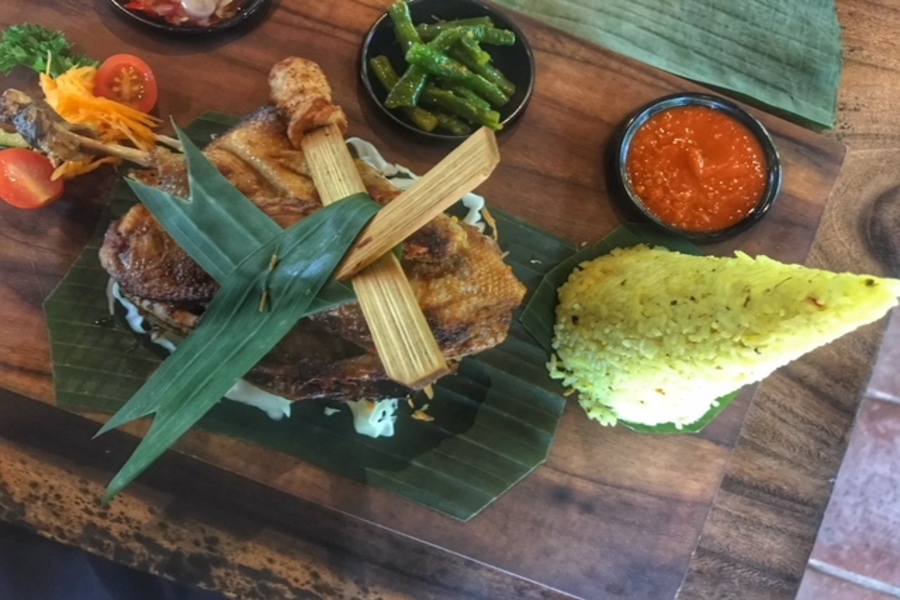 #05 A must-try Balinese dish – Bebek Goreng  (Crispy Duck)
Try Bali's most famous dish – Salty, crispy fatty duck skin with fall off the bone, soft duck meat inside. This dish is served with a palate refreshing but slightly spicy green bean salad. Importantly, you have to go with their sambal for dipping. It's certainly a must-order dish when you are in Ubud Bali.