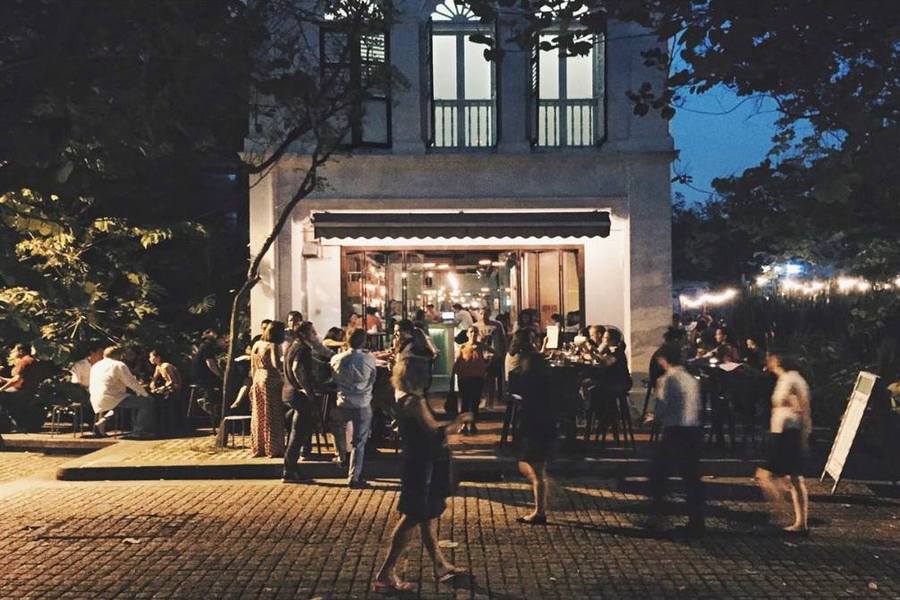 Duxton Hill becomes one of the most conserved and nostalgic dining clusters in Singapore. You can wine and dine in a fine looking restaurant or gobble down a western burger at a burger bistro bar.
Of course, there is a handful of hits and misses around places in Duxton Hill. Kite, Pince and Pints, Etna Italian Restaurant, Meatliquor SIN, Lucha Loco, Xiao Ya Tou, Binomio, El Tardeo and Merchants Wine Cellar are on our final list. Every dining brand offers a good list of dining offerings as you can go and spend your money for a great meal.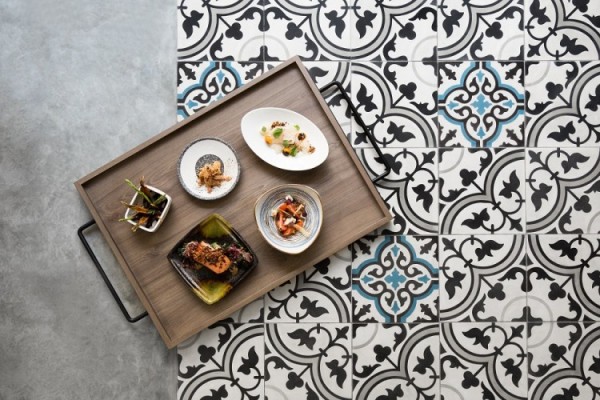 Kite (Closed)
Kite is on our favourites list. They offer one of the most memorable cocktails like Who Move My Kueh. Chef Dannel strives to go beyond innovative boundaries to create interesting culinary dishes. They are not all about solid good cocktails, but great food.
They are on a small plates sharing concept. When you visit Kite, do come with a sizeable group of friends as you can do more sharing. This is absolutely a restaurant not to be missed.
Address: 53 Craig Rd #01-01, S 089691 Tel: +65 97297988 Opening Hours: Tue-Sun noon – 2:30pm, 6pm-1am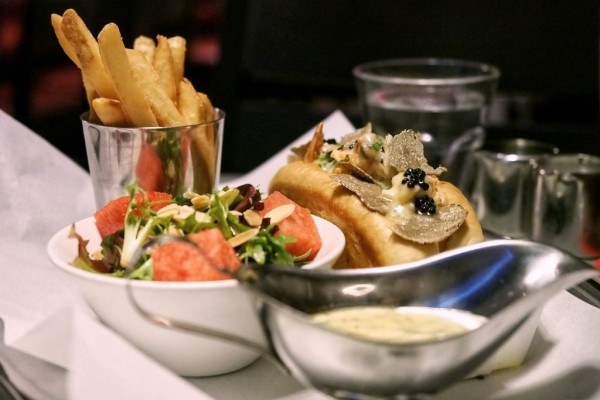 Pince and Pints restaurant is sustaining in Duxton Hill very well! Their signature lobster rolls are still rolling good. It offers a small menu of high quality, classic Maine lobster dishes such as lobster noodles.
Pince & Pints prides themselves at serving freshest lobsters. This is possible because they source them from lobster fisheries directly.
Address: 32/33 Duxton Road S089496 Tel: 6225 7558 Opening Hours: Mon – Fri : 5pm – 11pm (Dinner Only) Saturdays : 12pm – 11pm (All Day)
With cozy and classy dining interiors, Etna Italian Restaurant's in-house certified master sommeliers assure you about the best wine pairings.
Their pizzas are definitely not to be missed. You are able to try very awesome mains here. Their late evening dining experience is always filled with great vibes.
Address: 49/50 Duxton Road Singapore 089513 Tel: 62205513 Opening Hours: Monday to Sunday 12pm -2:30pm, 6pm-10:30pm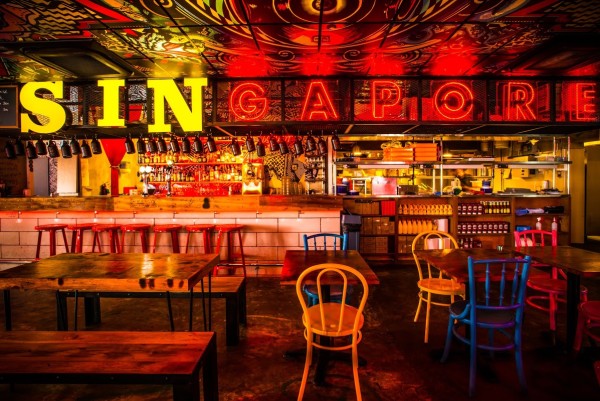 Greeting us at MEATliquor's doors is a brightly neon-lighted entrance, it leads you into a very vibrant dining hall. The neon signs "liquor liquor liquor" is not to be taken at face value.
With a list of free flow alcoholic beverages, from my favourite Estrella Damm, to other 'finer' bubblies you can lift your pinky to likeprosecco, be advised that lining your stomachs should be a priority. What's MEATliquour without its famous burger recipes from the UK? What's even better is that MEATliquor has inventively created recipes that tailor to the local palates, while still maintaining the juicy, finger-lickin' good stuff.
Address: 99 Duxton Rd, Singapore 089543 Tel: 62215343 Opening Hours: Mon to Wed 5pm to 12mn, Thu & Fri 5pm to 2am, Sat 5pm to 3am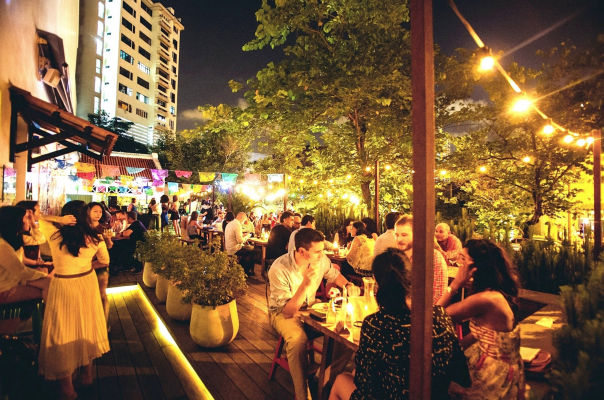 Lucha Loco is a casual and vibrant Mexican restaurant and bar. The restaurant serves modern Mexican food. The bar offers a good selection of Singapore's finest tequilas, mezcal and cocktails including a number of fresh fruit margaritas.
The menu has been designed in such a way that you can come and try many dishes in one sitting. Come and try the authentic Mexican food experience.
Address: 15 Duxton Hill, Singapore 089598 Tel: 62263938 Opening Hours: Tuesday – Thursday: 5pm – 12am Friday: 5pm – 1am
 Saturday: 6pm – 1am (kitchen closes at 11pm)  Closed on Sundays and Mondays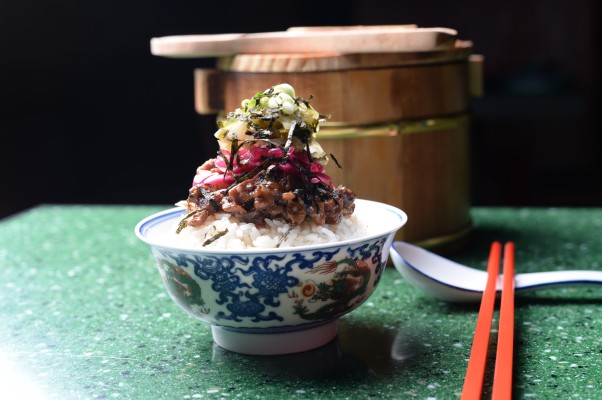 'Xiao Ya Tou' or 'Chou Ya Tou' rings through the historic memories of Duxton Street. Xiao Ya Tou takes strong influence from Duxton's historic past. It talks about the impish little girl who lives down the street.
This is all about contemporary Asian fusion concept by the guys of Symmetry. What's the winning point for Xiao Ya Tou? It's their atmosphere. They do it so perfectly.
Address: 6 Duxton Hill, Singapore 089592 Tel: 6226 1965 Opening Hours: Mon, Tue, Fri – 11AM – 12AM Wed, Thu, Sat – 5PM – 12AM, closed on Sun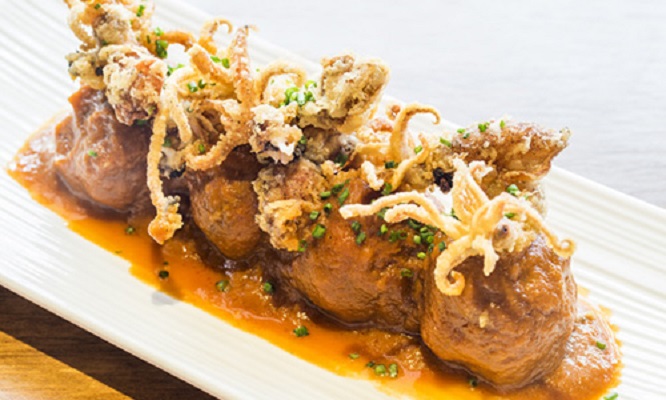 "Binomio" in Spanish literally refers to a "pair" in English. Binomio Spanish Restaurant is exactly that. For example, they are into pairing up of two different concepts, a casual Tapas Bar and a Fine-Dining area. Both concepts are serving up authentic Spanish food.
This works well as a place to catch up with friends after work. You can choose from a list of mouth-watering Spanish tapas using the finest ingredients. Drinks are great too!
Address: 20 Craig Road, Craig Place #01-02, Singapore 089692 Tel: 6557 0547 Opening Hours: Mon – Fri, 12PM–2PM, 6PM –10:30PM, Sat, 6PM – 10.30PM, closed on Sun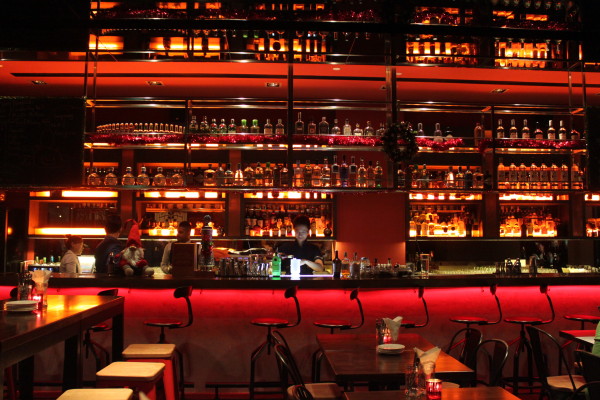 Firstly, their restaurant's vibes are really awesome. El Tardeo is the coolest Spanish tapas bar located at Craig Road.
It prides itself for the range of good pintxos and super-affordable wines. We are talking about pintxos starting from $5 per plate and $7 a pop for glass wine.
Address:  20 Craig Rd, #01-01 Craig Place, 089692 Tel: 6221 6288 Opening Hours: Tue – Sat, 6pm to 12am, Sun, 12pm to 5pm, closed on Mon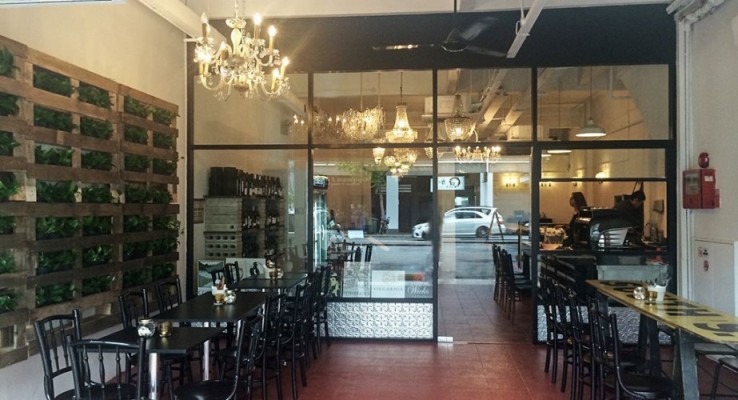 Being one of the older dining establishments in Duxton Hill, Merchants Wine Cellar works like a perfect wine and dine spot for everyone. It boasts with an impressive list of quality wine from Australian regions like Swan Valley, Barossa and Hunter Valley.
They directly import and store quality unique wines that are made affordable for their customers. They are all personally sourced. If you're keen to mingle, pick a bottle and pop at the next door with some snacks.
Address: 52-53 Duxton Road, Singapore 089516 Tel: 6222 1162 Opening Hours: Mon – Tue, 8am- 12am, Wed- Sat 8am – 1am, Sun, 11am – 10pm
Dine at any of these restaurants in Duxton Hill based on whichever mood you have for the day. You will never go wrong.