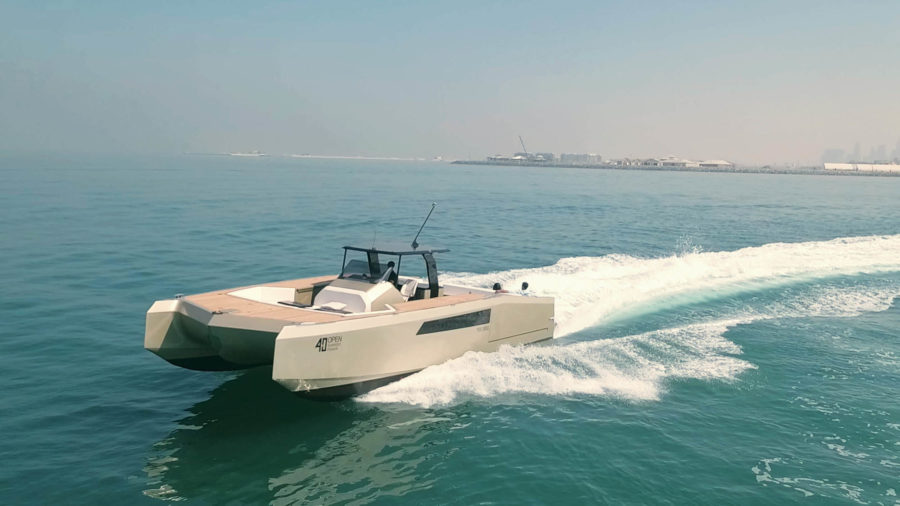 After a spectacular international premiere at the Dubai International Boat Show, Sunreef Yachts will present its latest, exciting model – the 40 Open Sunreef Power at the Singapore Yacht Show. This dynamic day cruiser takes speed and luxury to a higher level.
Applying a multihull design to a day cruiser concept allows for the gain of a massive lounging space and extreme stability at high speeds. Naturally balanced, the 40 Open Sunreef Power doesn't require stabilizing systems and provides a fast and safe navigation experience.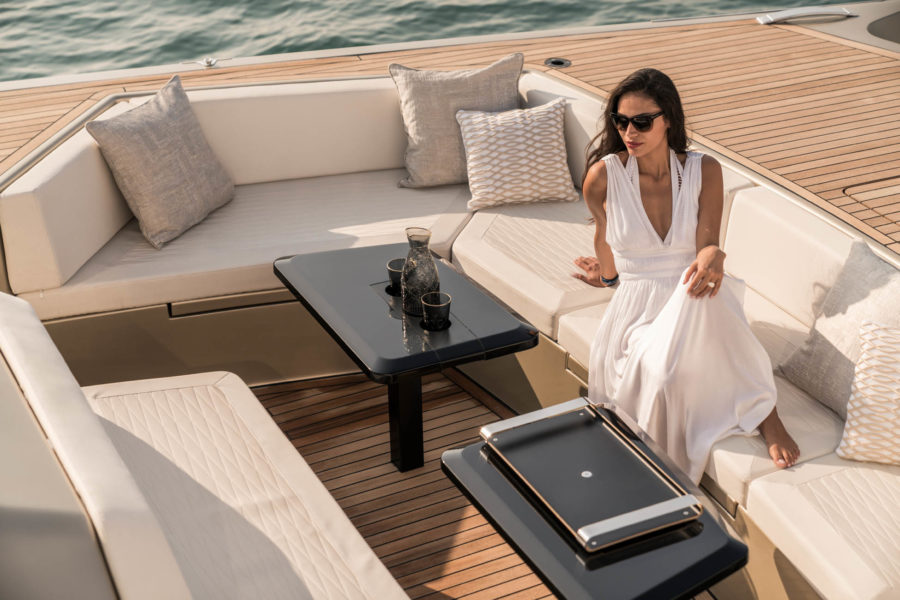 A beamy alternative for classic day cruisers, the 40 Open Sunreef Power represents a new level of onboard comfort. Two folding bulwark platforms enhance the already generous living space of the catamaran, creating perfect conditions to enjoy watersports. The volume below the aft sunpads conceals immense storage to keep water toys and diving gear at hand. The
helm, fitted with echelon seats is well protected and equipped with a touchscreen to easily scroll through the boat's systems.
The bow-placed dining area uses the beam of the boat expertly, providing for a maximum of surface with adjustable tables and abundant seating. Depending on the Owner's wish, this part of the deck can be turned into a comfortable cabin, perfect for overnight trips. Big volumes are also available down in the boat's hulls to house a bathroom, an additional bedroom or utility room. Premium audio-video systems and individually selected tech gear, custom tailored upholstery and new layout solutions – the options to customize the 40 Sunreef Power are limitless.