Yoga has come a long way in Singapore, evolving into a mainstream exercise form that's been incorporated into the busy, metropolitan lifestyles of Singaporeans. Just for you, here are 3 amazing, wonderful studios that you can try Yoga in Singapore.
Ready to find your yoga sanctuary in the sky? With luxe amenities to small, personalized one-to-one classes, The Yoga School is one serene space for you to approach your yoga practice.
This boutique yoga studio, on the 39th floor of OCBC Centre, is conveniently located in the heart of the CBD. The classes emphasize a lot more on breath, movement and alignment.
Address: 65 Chulia Street, #39-01 OCBC Centre, Singapore 049513 Phone: +65 6532 8228
Yoga Instiinct is one new boutique entrant to the market,  and with experienced yogis and a whole suite of innovative lifestyle elements woven into it.  Most studios have a majority of their clientele as females. Yoga Instiinct caters a gender neutral space and a movement for Yoga to be encouraging for both men and woman to be comfortable. Thus, Instiinct encourages people to take up yoga.
Address: No.13A, Upper Circular Road Singapore 058411 Phone: +65 9022 5374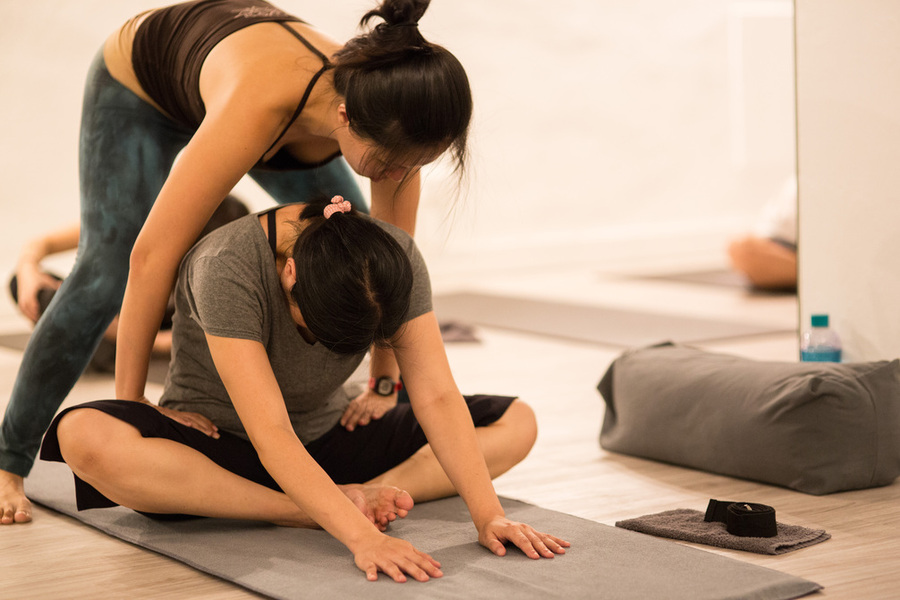 In Yoga Inc., it takes a more meditative approach to yoga. Like their popular Yin classes, it aims at cultivating awareness of one's inner silence – a reprieve from busy modern lifestyles. With four operating studios at various locations, Yoga Inc. caters a wide range of yoga classes for everyone.
They conduct special ones like Prenatal yoga that is absolutely safe. Additionally, such classes have many benefits for pregnant women and babies.
Address: 100 Guillemard Rd #01-08 S 399718 Phone: +65 93261789